Through the Woods We Go
"When we lose these woods, we lose our soul. Not simply as individuals, but as a people."
― Kevin Walker, These Moments Pass: Poems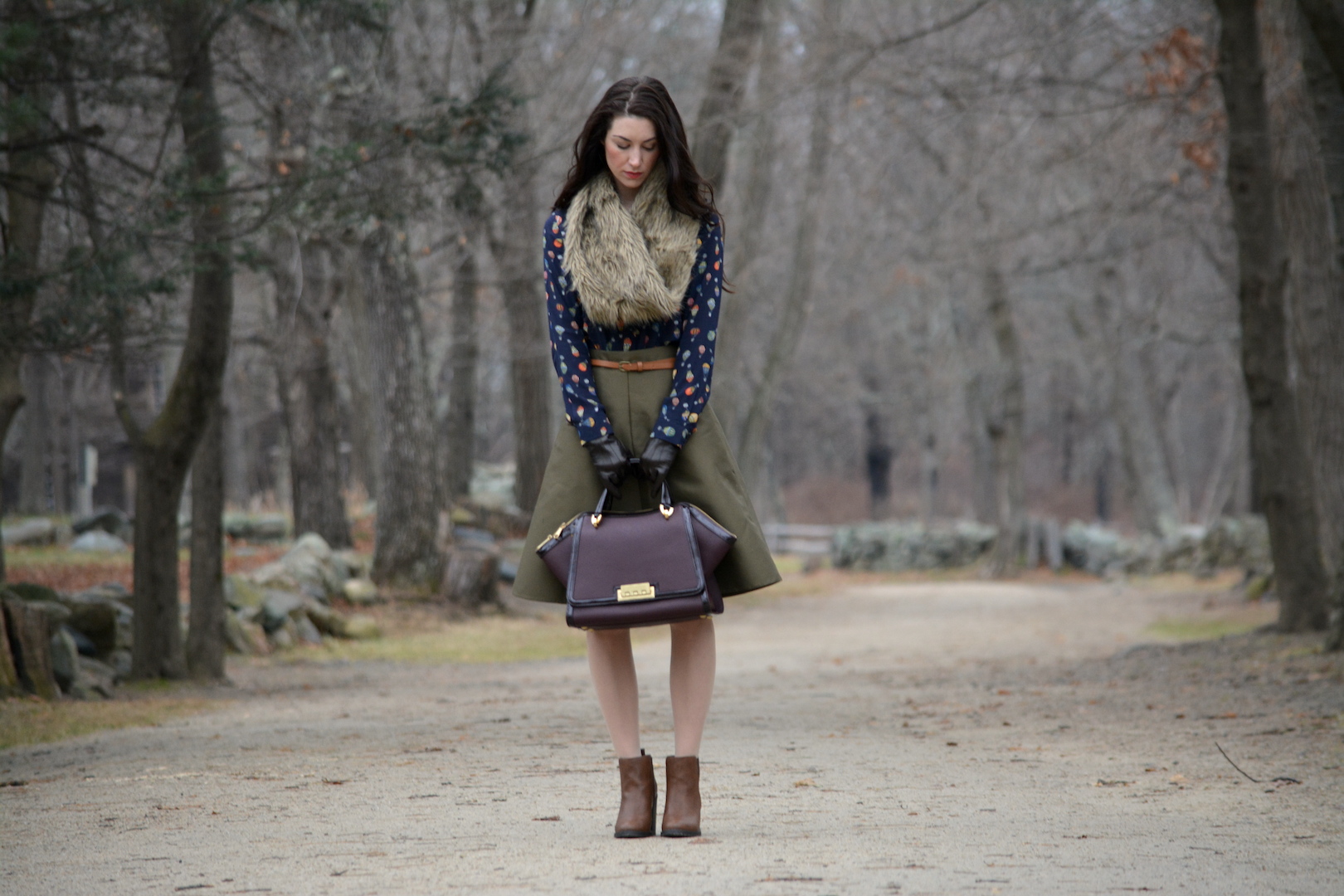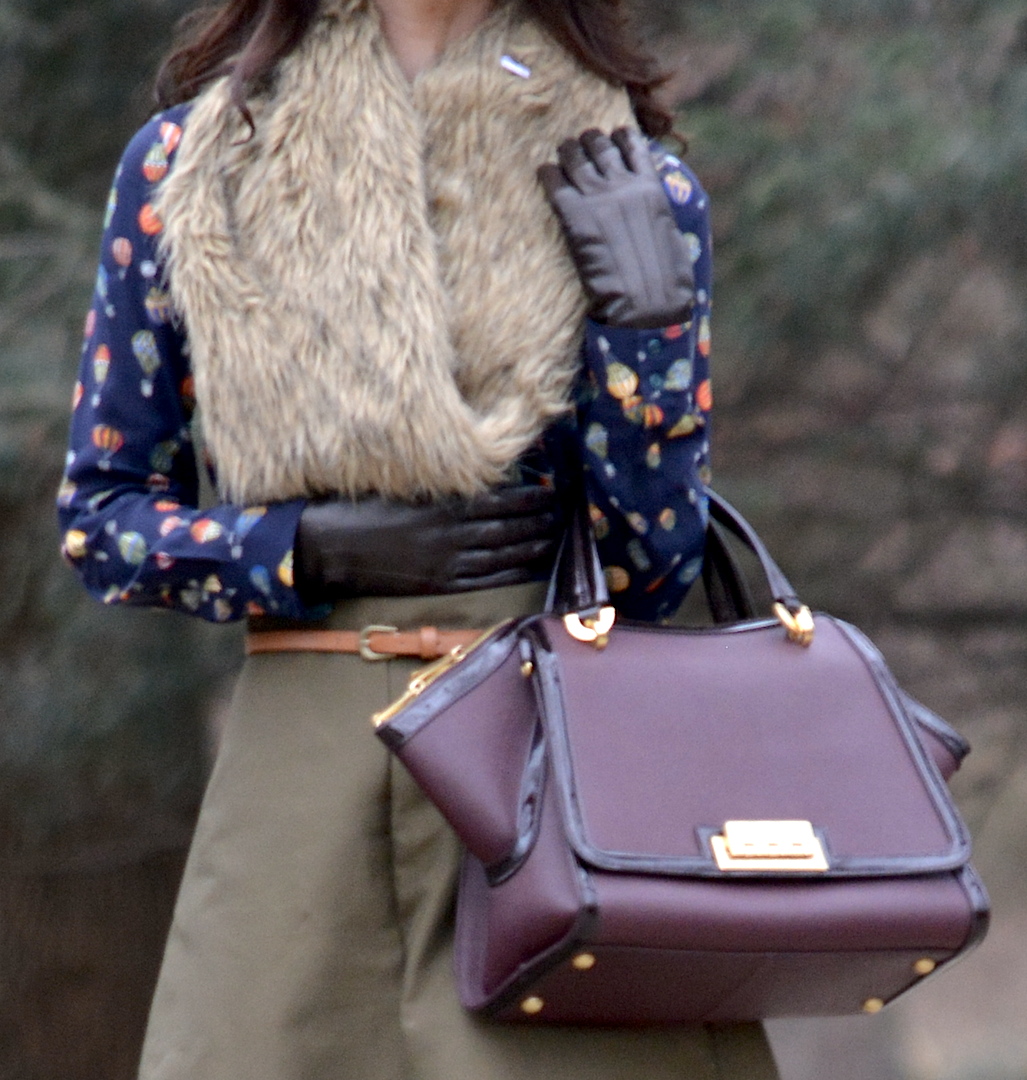 It seems to me that today a lot of fashion bloggers are drawn towards minimalism. There is a great use of black and white with hard but clean cityscapes as backdrops. I am very much drawn to this type of photography and overall look but it is days like today that I'm reminded why I choose not to pursue this route. Nature has a great deal of influence on my personal fashion sense. Not just the colors, but the textures and movement that can especially be found in the woods. I consider myself lucky to live in such a gorgeous part of the country and sometimes have to remind myself to take advantage of it.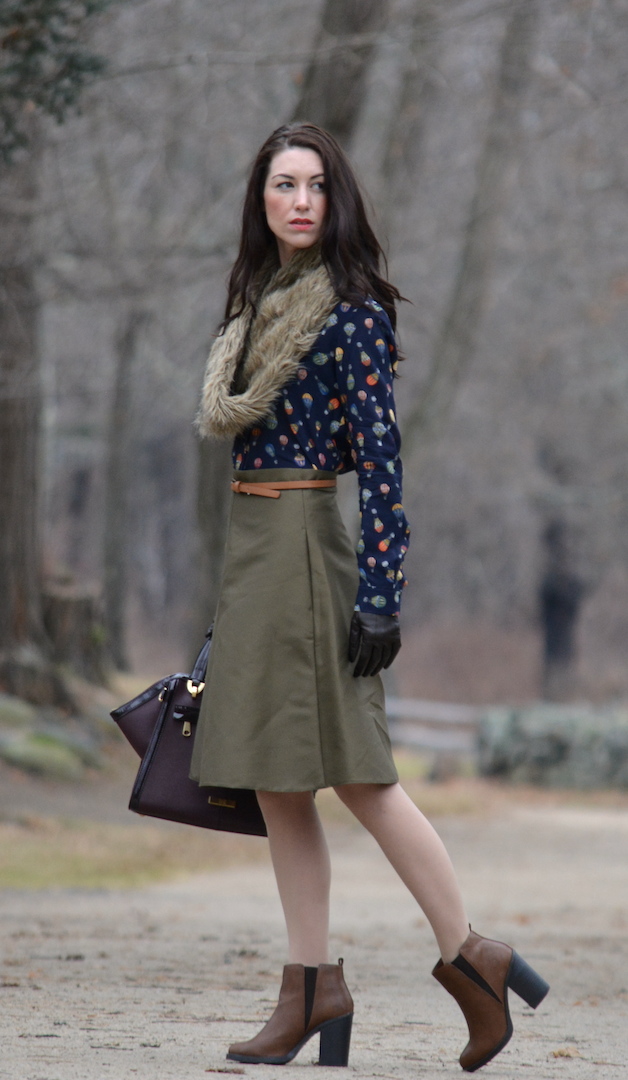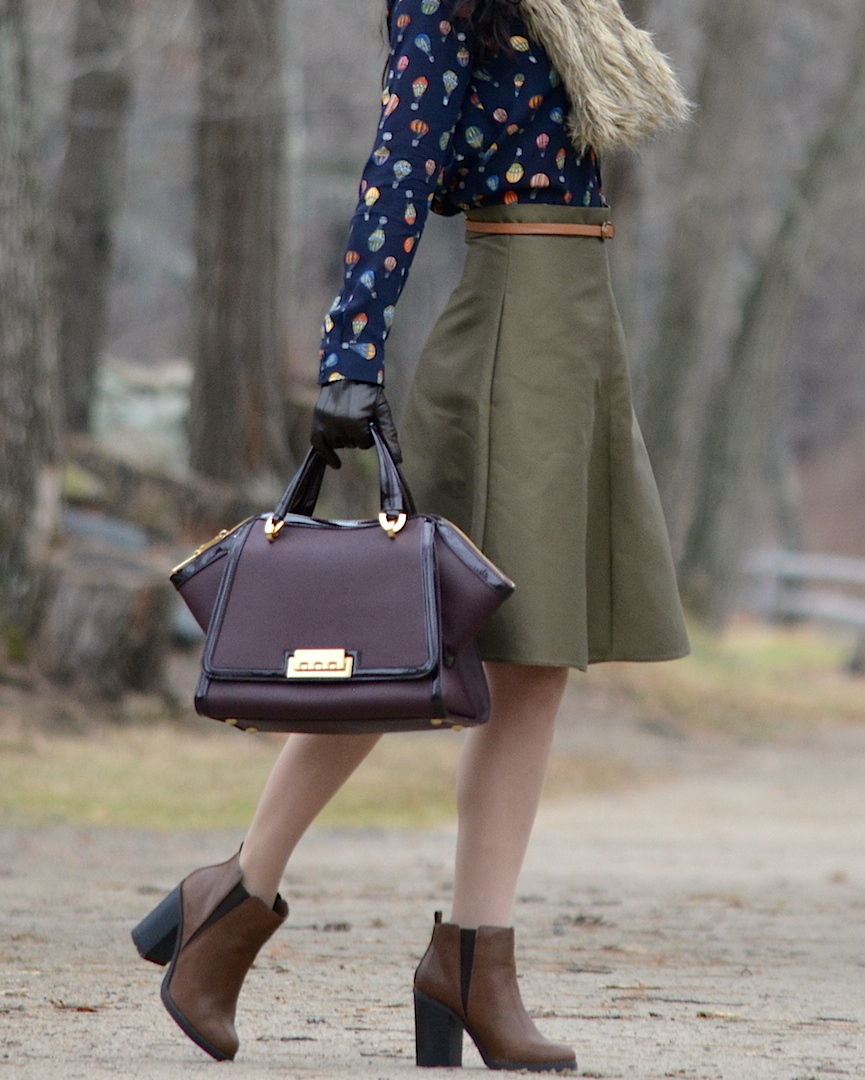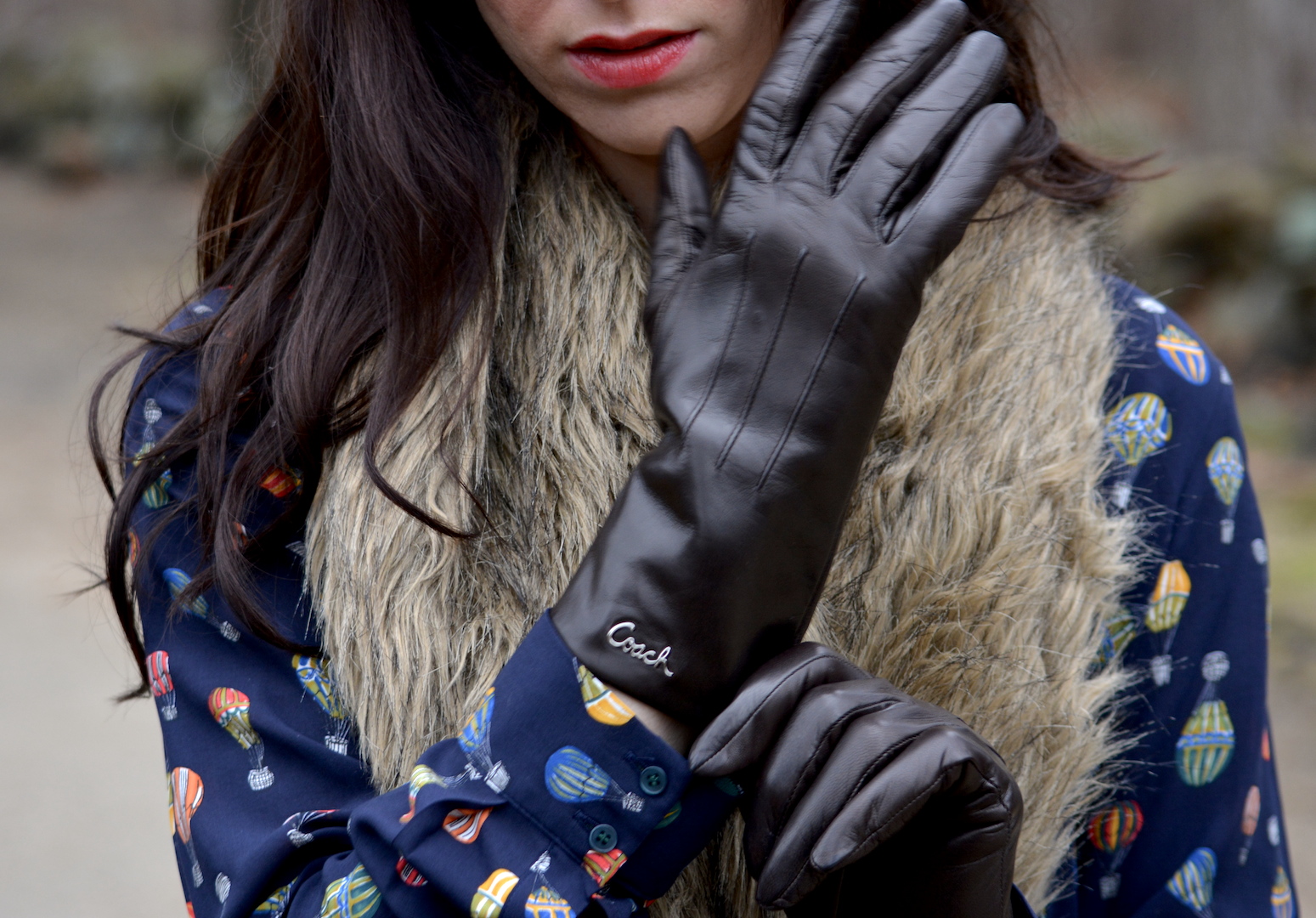 Admittedly, when I think of the woods my first thought is not glamour. I grew up hiking and camping and there was nothing glamorous about it! But, with a little maturity of style and the need to capture what influences me the most, I decided the Minute Man National Park in Lexington, MA was the perfect location to showcase my personal style which tends to consist of more muted colors, structured lines, and a mix of fabrics. Let's start with this amazing shirt from Zara! It's a bit of whimsey with hot-air-balloon details yet looks perfectly suited for work with it's collared neck and button down structure. It's incredibly versatile. The skirt, of course in color, but also in its' unassuming shape definitely felt like it fit right at home in such a gorgeous setting. It comes from my newest boutique obsession, Vanilia in Amsterdam. And, it has pockets! You know how much I love those! Okay, so onto the details… Last year for Christmas I was gifted this gorgeous faux fur scarf from Nordstrom. I wear it all winter long and let's be realistic, if fur does not remind you of nature I'm not sure what else would! The Zac Posen bag and Coach gloves were both new acquisitions from a small shopping spree I went on last week at TJ Maxx. I have heard people put these stores down but honestly some of my best finds and favorite pieces have come from there. Plus, my home is decked out in Home Goods finds! Lastly, the shoes are from ASOS and I am absolutely in love with them. Booties don't just have to be worn with pants and even though today's outfit is a bit more dressy and the shoes seem a bit more simple don't be afraid to mix and match. You may be pleasantly surprised by the outcome!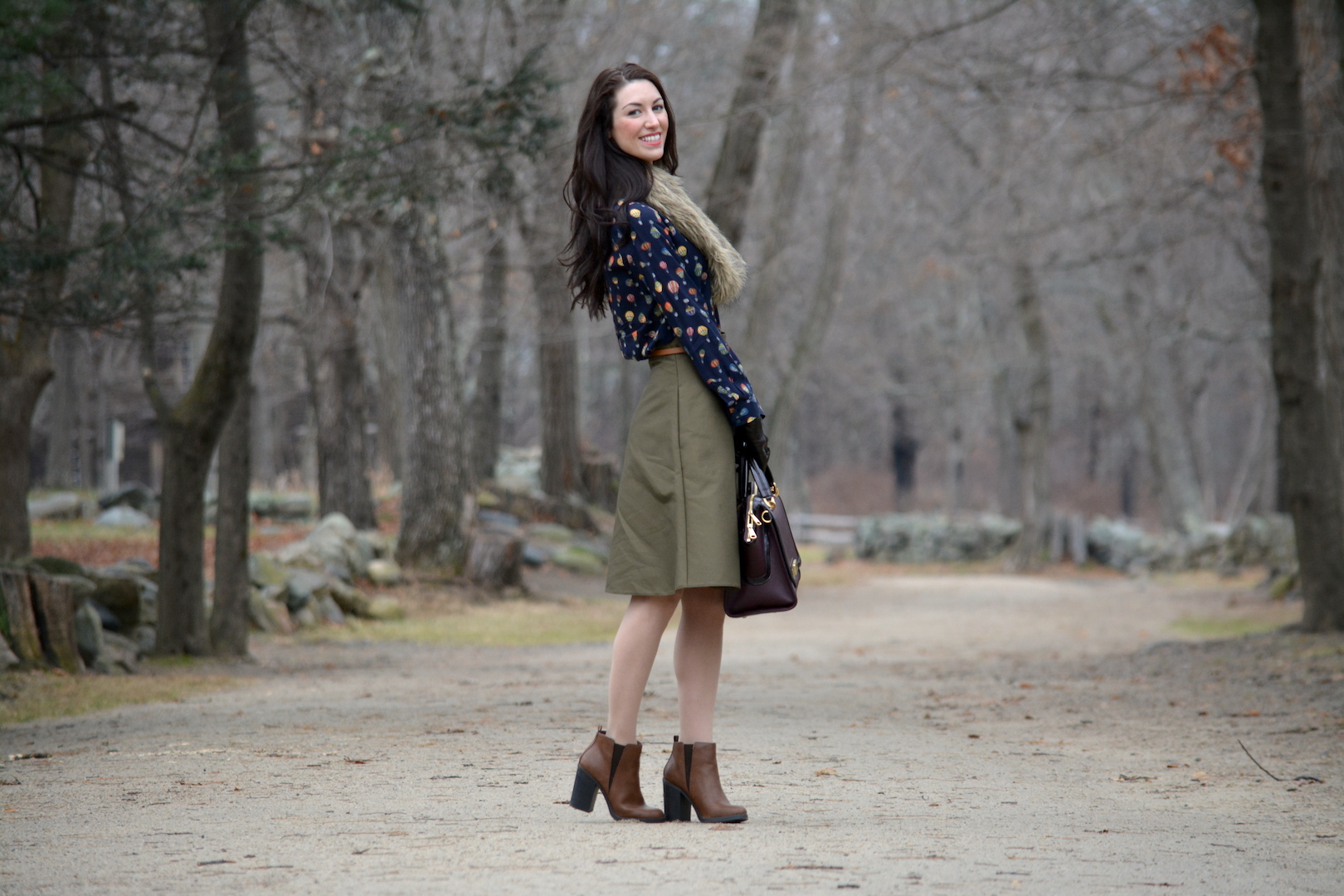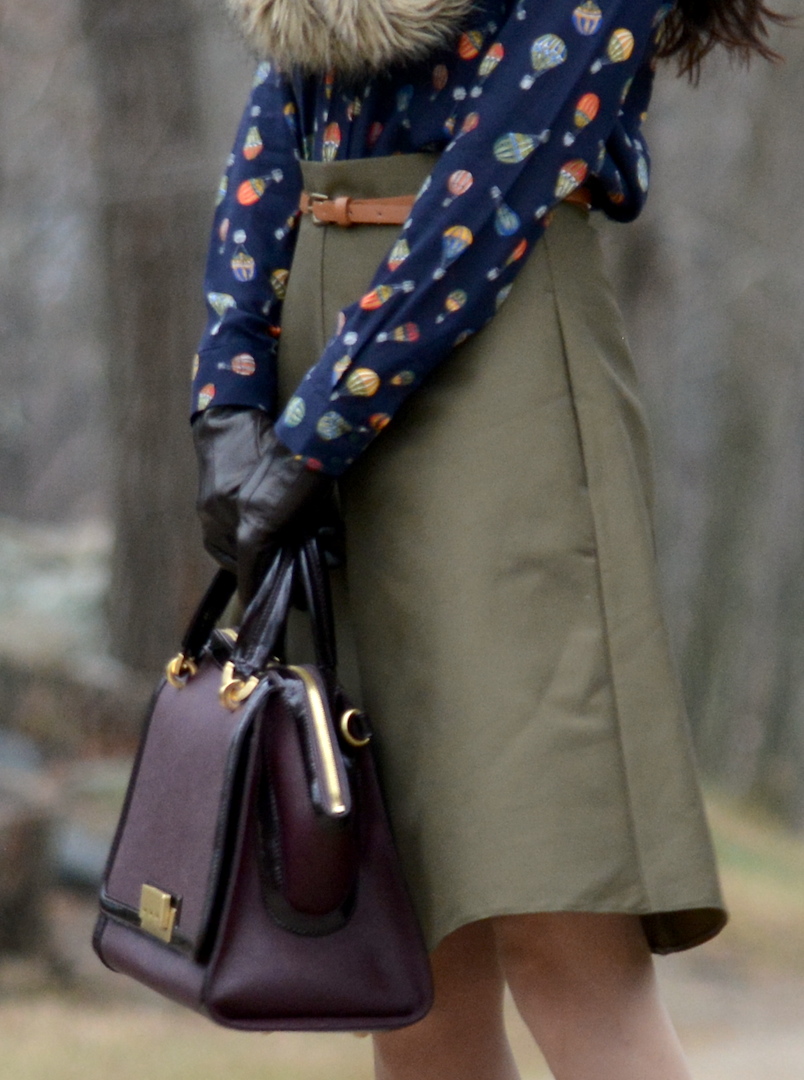 I hope you all had a wonderful weekend and get some time to go out and explore all the incredibly inspiring details being outside the city can provide!

Outfit Details
Shirt: Zara
Skirt: Vanilia
Shoes: ASOS
Bag: TJ Maxx Zac Posen
Faux Fur Scarf: Nordstom
Gloves: TJ Maxx Coach
Belt: Target