Putting A Little Prep In My Step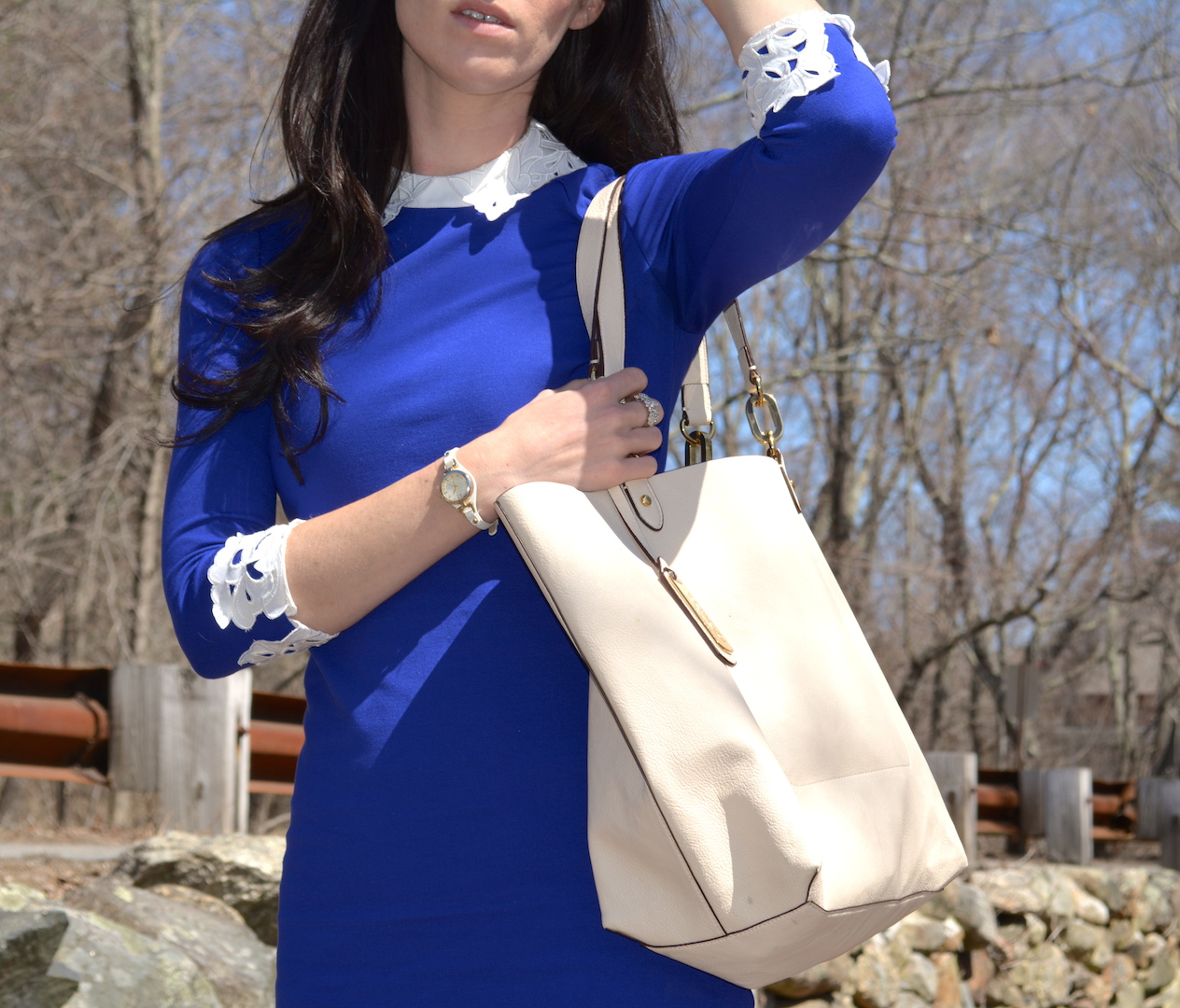 "A lot of people like snow. I find it to be an unnecessary freezing of water."
― Carl Reiner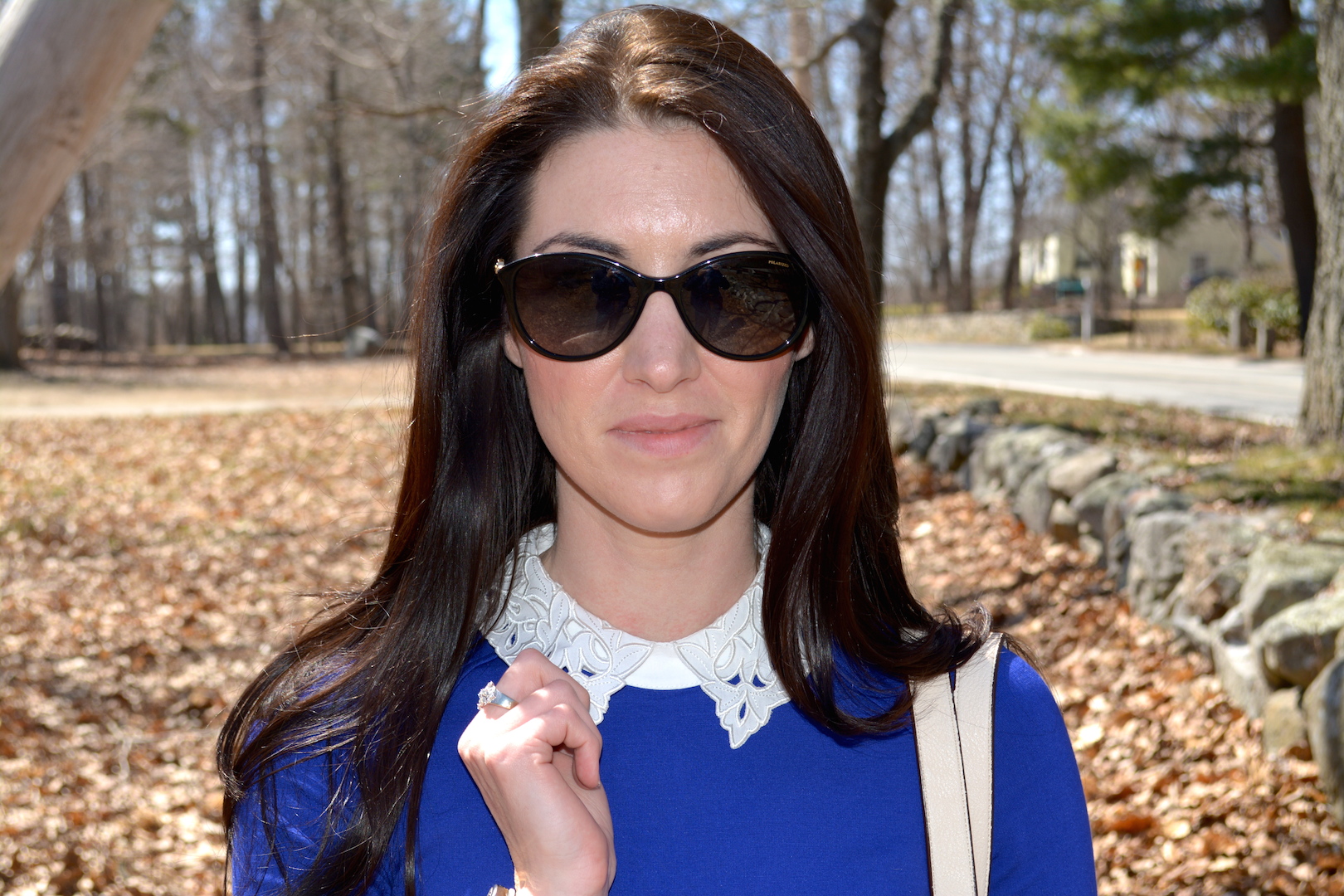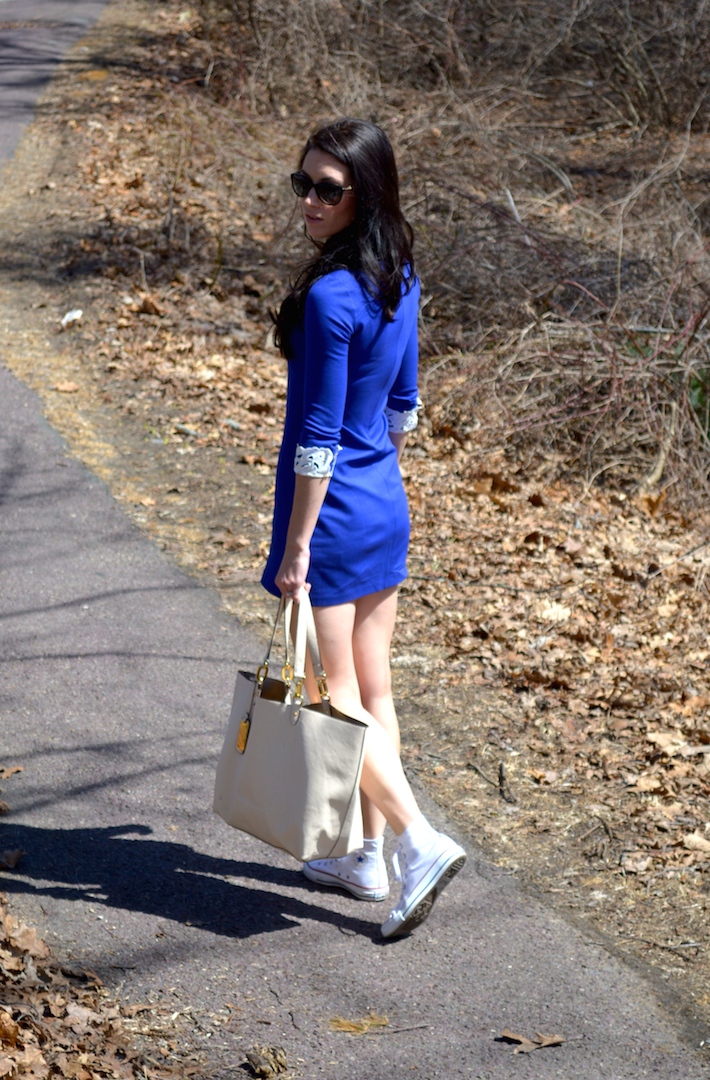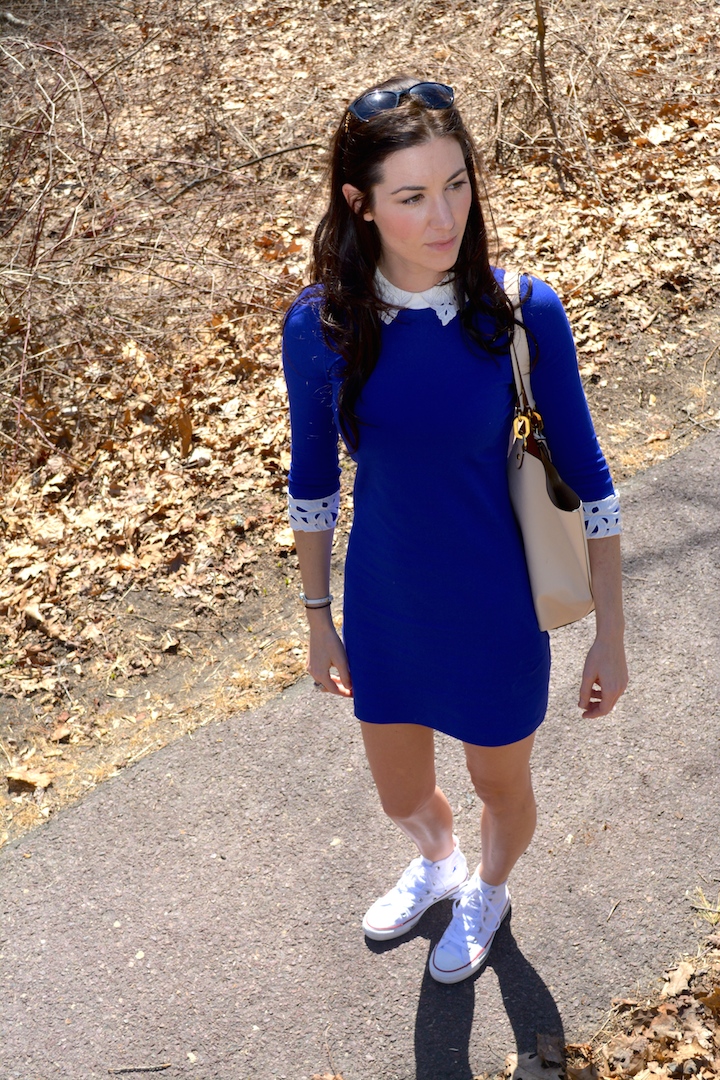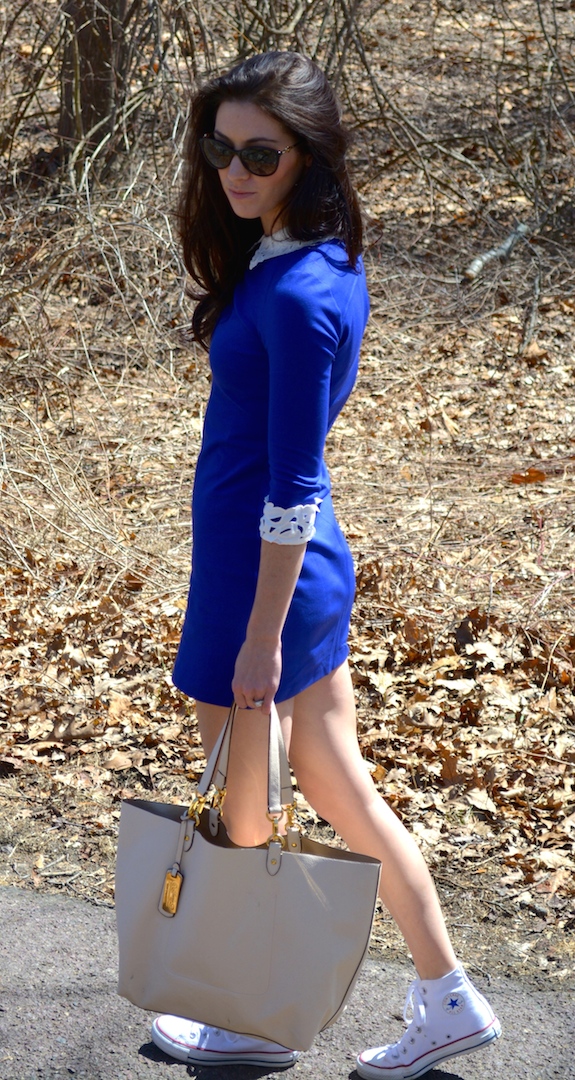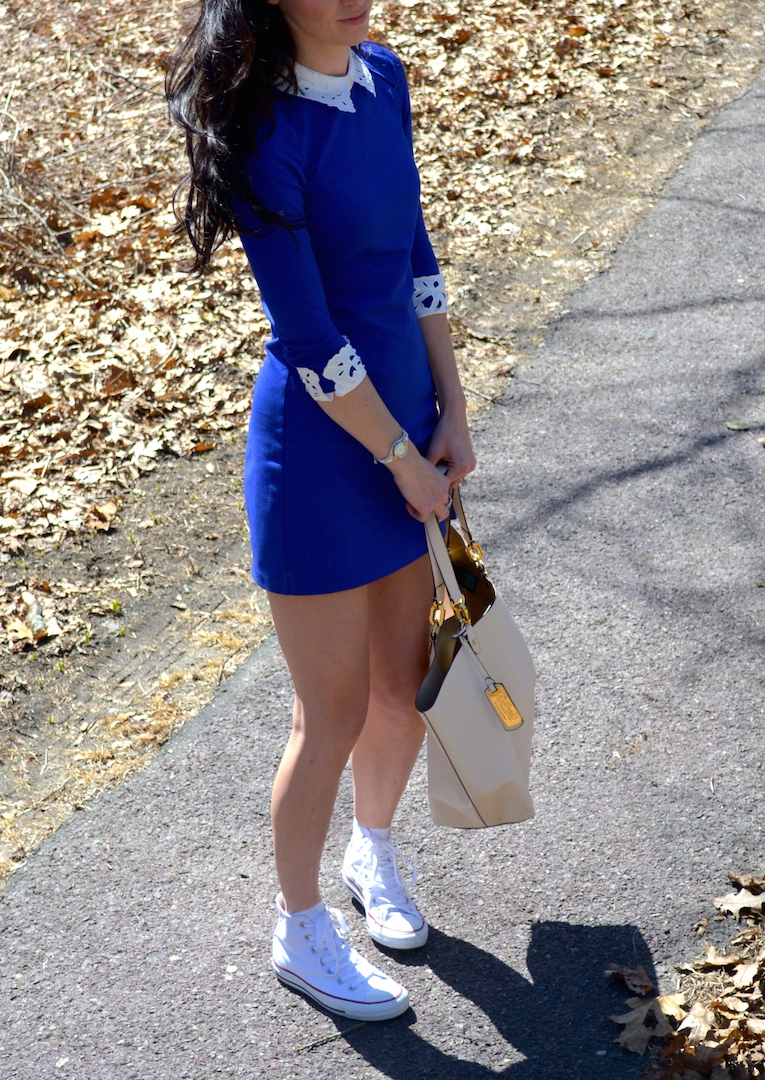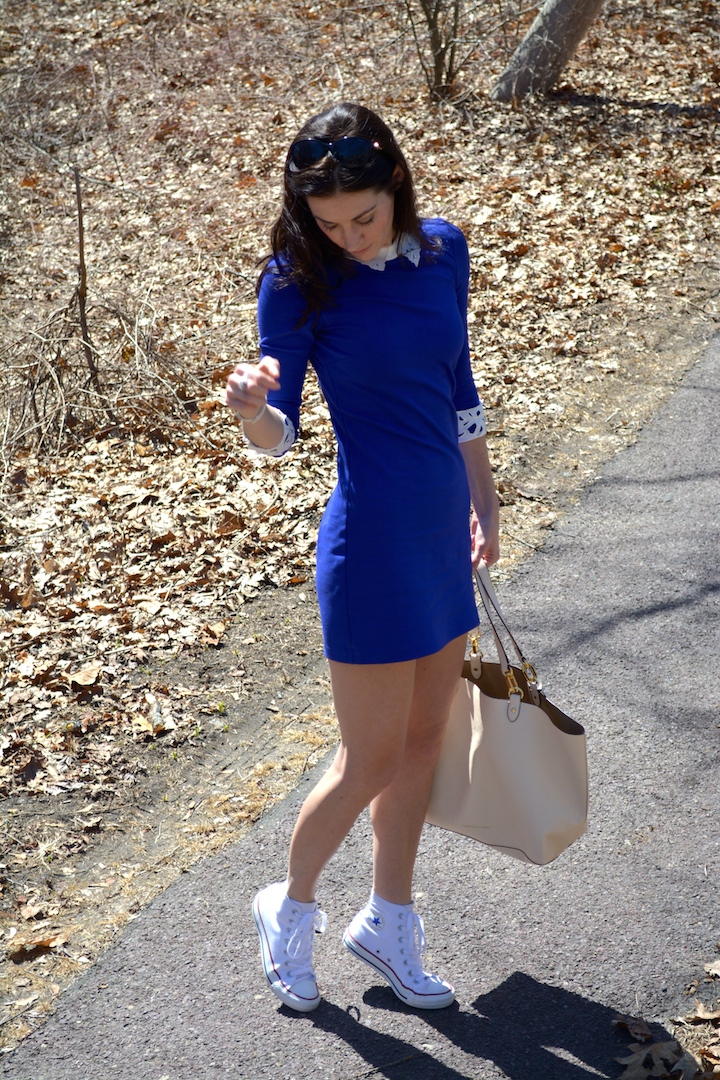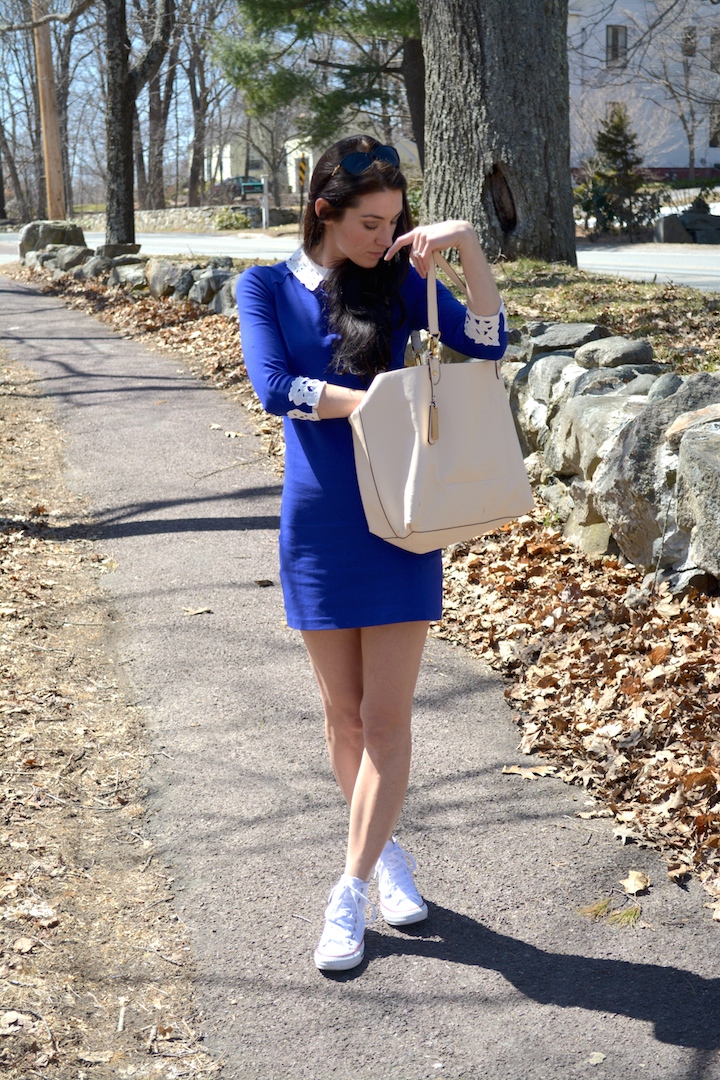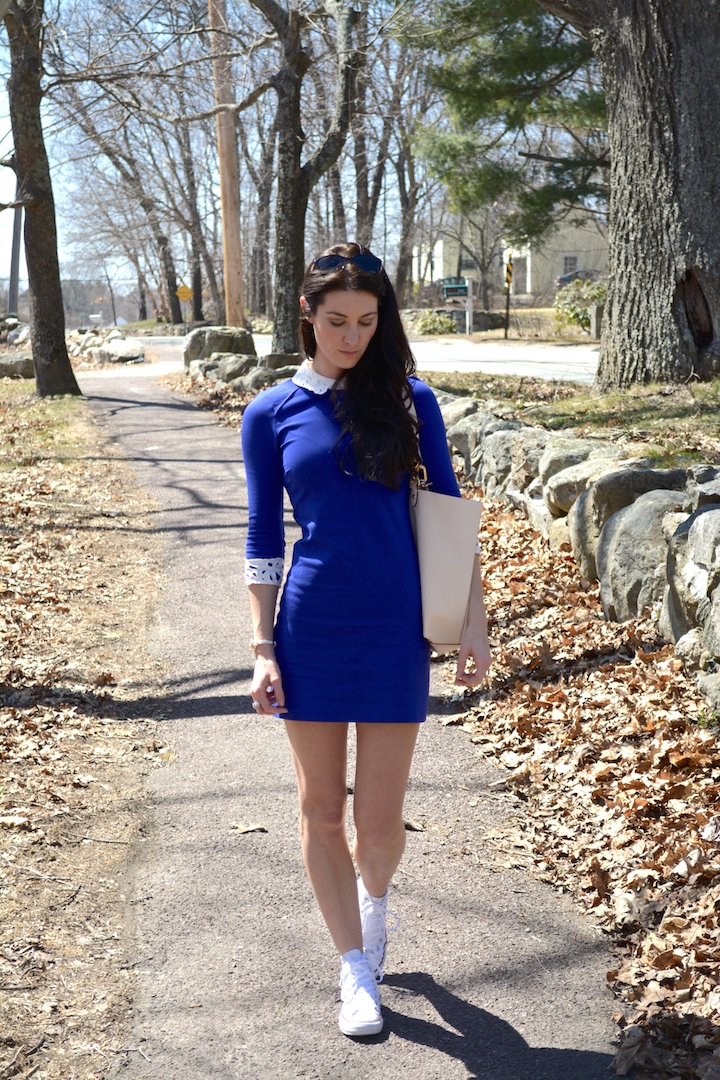 Break out the ice cubes! The weather has finally warmed up and hopefully it is here to stay! I have a feeling I'll still be breaking out the jeans from time to time over the next couple weeks but, here is to wishful thinking that I can start switching over my wardrobe.
Because, it reached 70 degrees F today I pulled out my favorite Ted Baker London dress that I bought last year. It's a little short so I always pair it with either my pair of fringe Tod's or like today, my high top Converse. There is something incredible about wearing a dress with sneakers that makes me feel like I can do anything! The lace collar is an absolute favorite. It is feminine without being overly so. Pulling it all together was pretty easy today. The bag was out of necessity: Sunday's are usually work days for me and so I need a huge bag that I can toss everything in. This one from Ralph Lauren does the trick and is fabulously stylish. Lastly, I grabbed a watch I picked up at Target and my Versace shades. There is elegance in the simplicity of accessories!
I hope you all are having a great start to the Spring & Week!

Wear To Buy:
Dress: Ted Baker London (Same Style, Different Color)
Shoes: Converse Chuck Taylor Classic
Bag: Ralph Lauren (Similar, Different Color)
Watch: Target (Similar)
Sunglasses: Versace