Pattern Play in London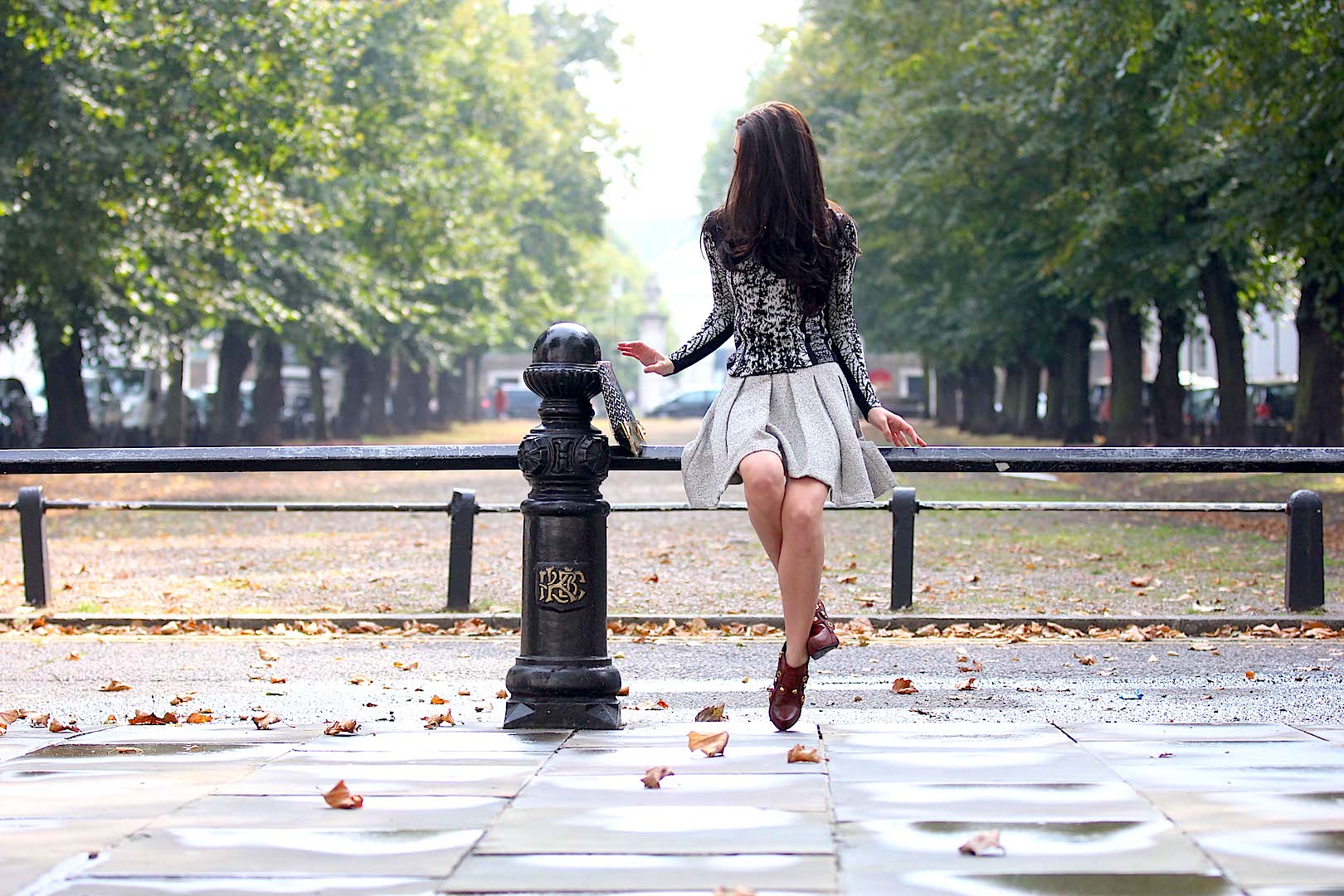 "Paris is a woman but London is an independent man puffing his pipe in a pub."
― Jack Kerouac, Lonesome Traveler
While I can quite describe London as having a soft side I can say that it does possess a certain delicate nature. One that is imbued with the utmost tradition and protocol while not hinting of the faintest staleness. I think Kerouac said it accurately "London is an independent man puffing his pipe in a pub". The quaintness this image brings to mind is almost too nostalgic to bear, even for anyone who has not been. The traditional influence of London continues to criss-cross the globe centuries later. This can most evidently be seen in fashion. Look at the riding boot trend that has had the States in a craze for the past couple of years – the British! Or, how about those acid wash jeans that are slowly making their way back again – take a trip to Camden Square, London. Let's not forget about hats – pretty sure the Brits do it best and a lot of us try to draw some inspiration from Kate Middleton's wedding. Not just the hats the guests' wore but that dress!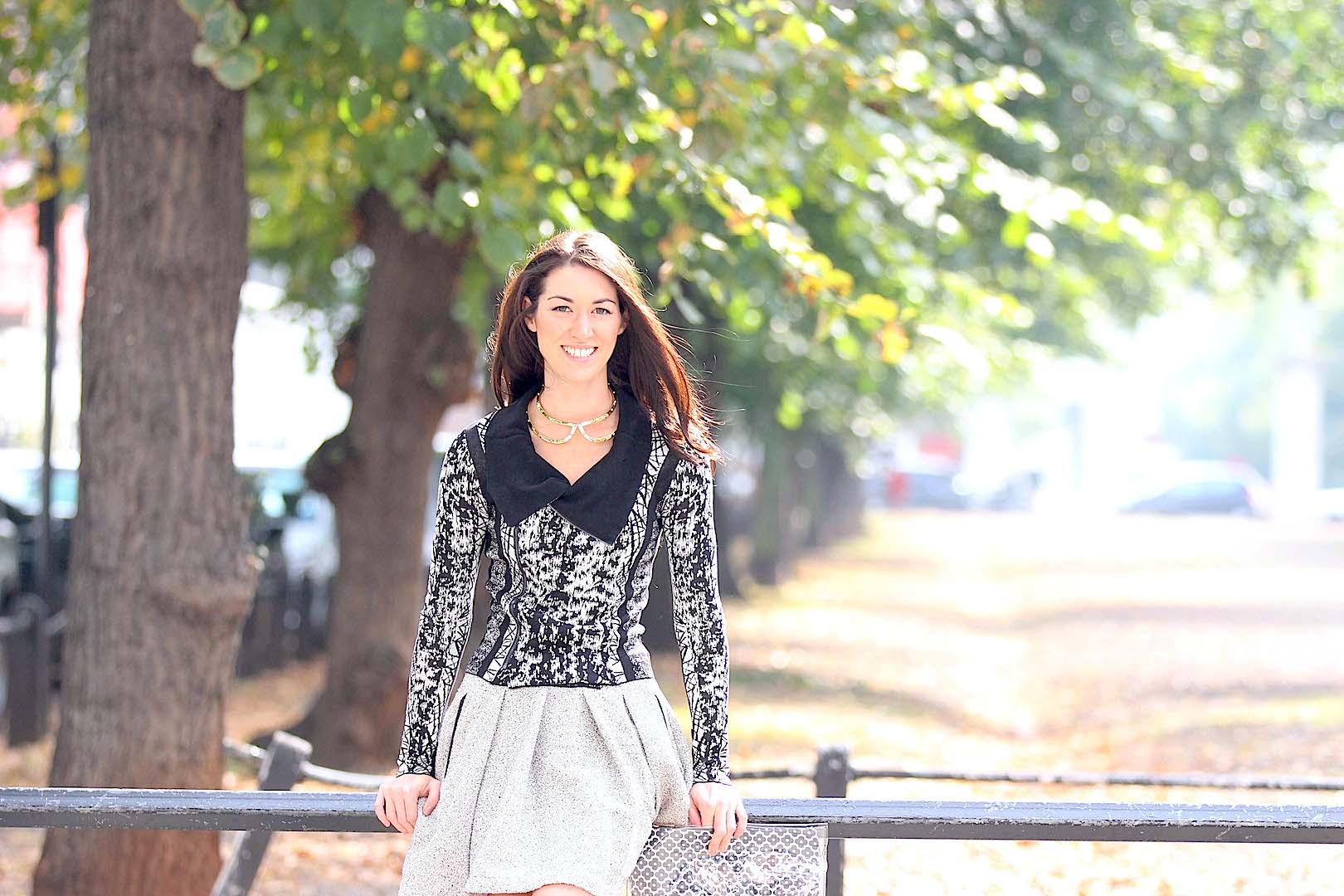 Here is how I interpret London through clothing. I like the femininity of the city which is played out through delicacy. Just imagine ladies at tea: skirts, hats, soft edges while upholding every ounce of tradition and protocol and not clamoring for any particular attention. The beauty that is London and London fashion is its' modesty while still pushing trends further into the future. This is a fragile balance few attempt or even succeed at. I can only image what makes the city of London so good at it, is the years of tradition, culture, and influence. Few outside can ever hope to capture its' intricacies so precisely.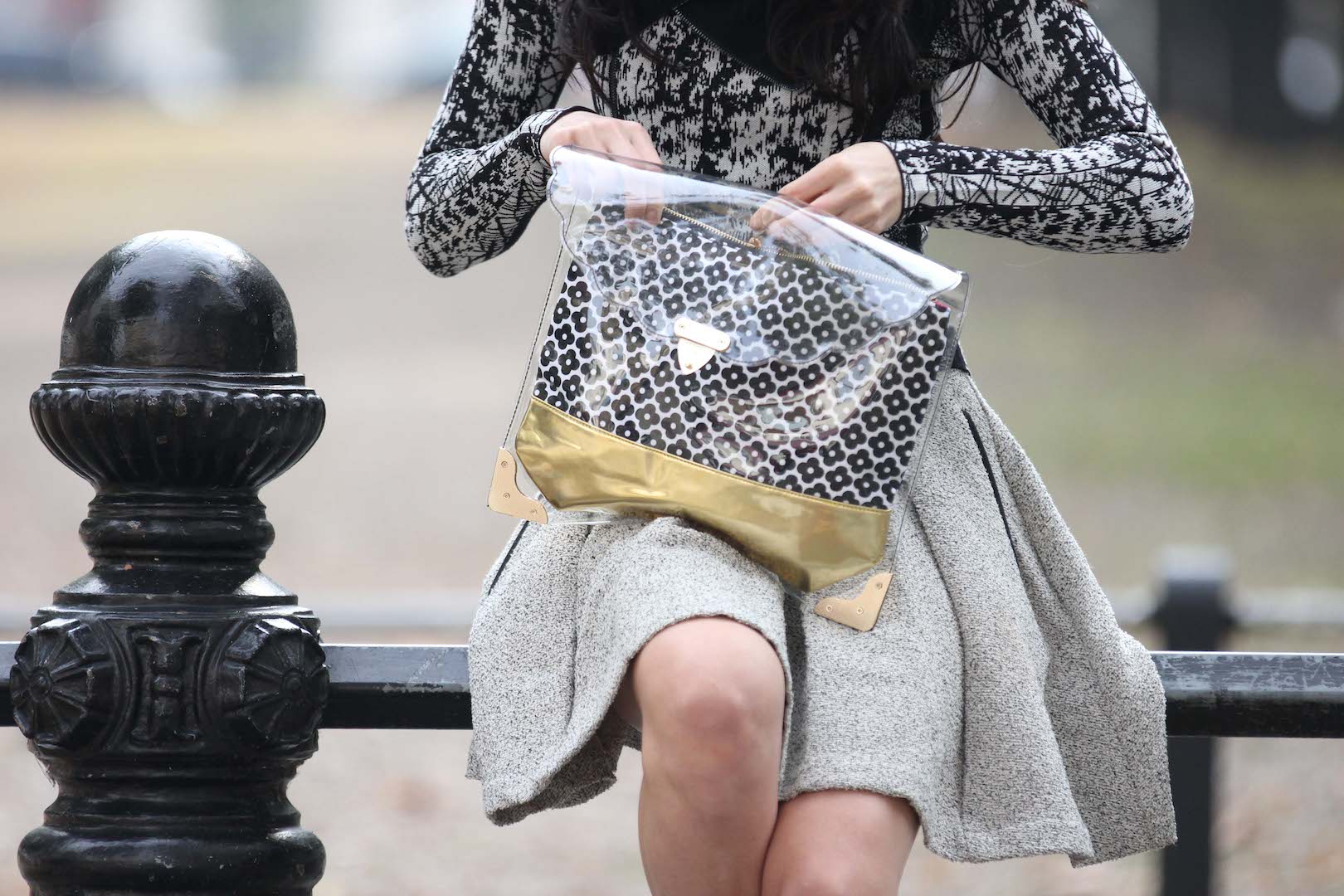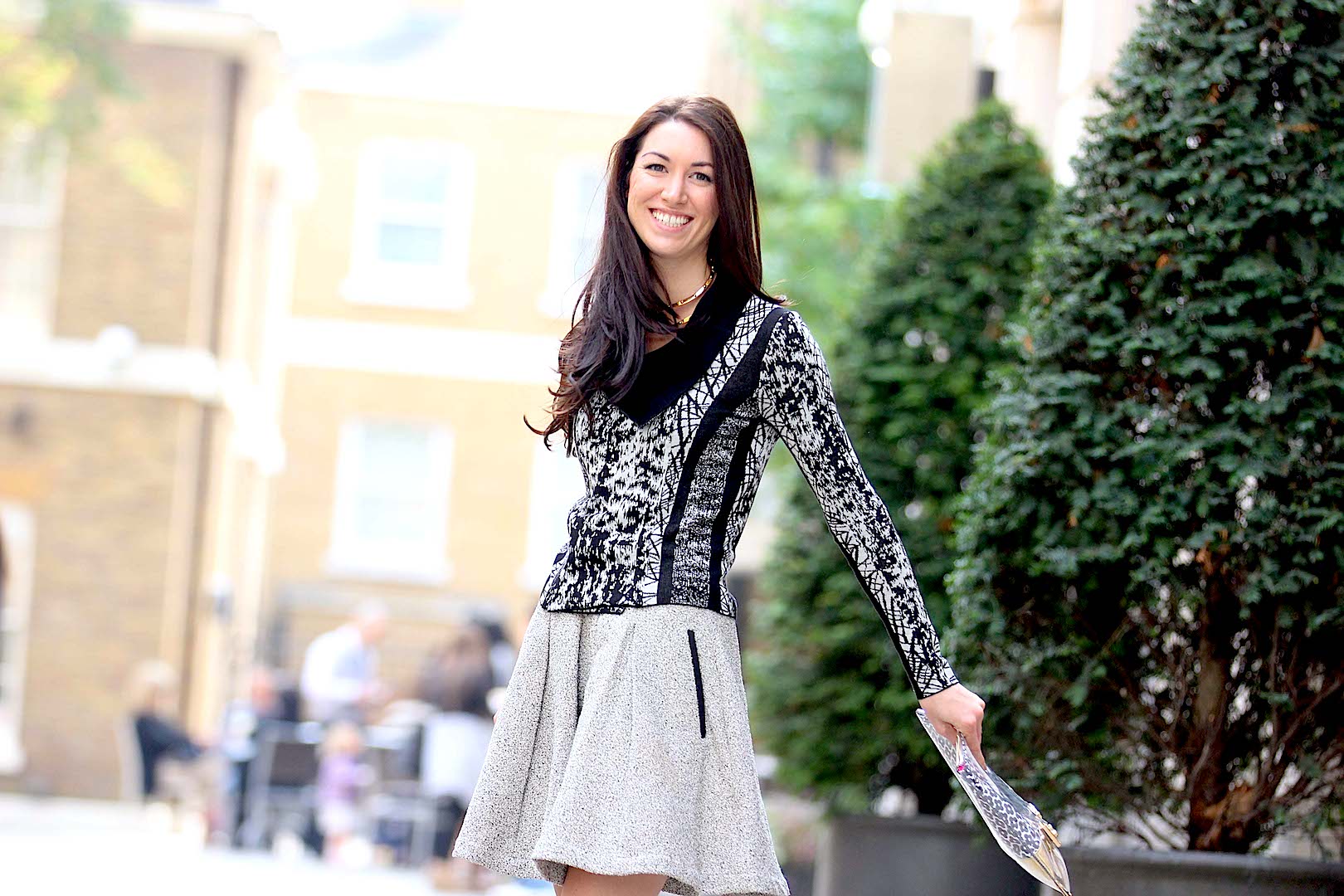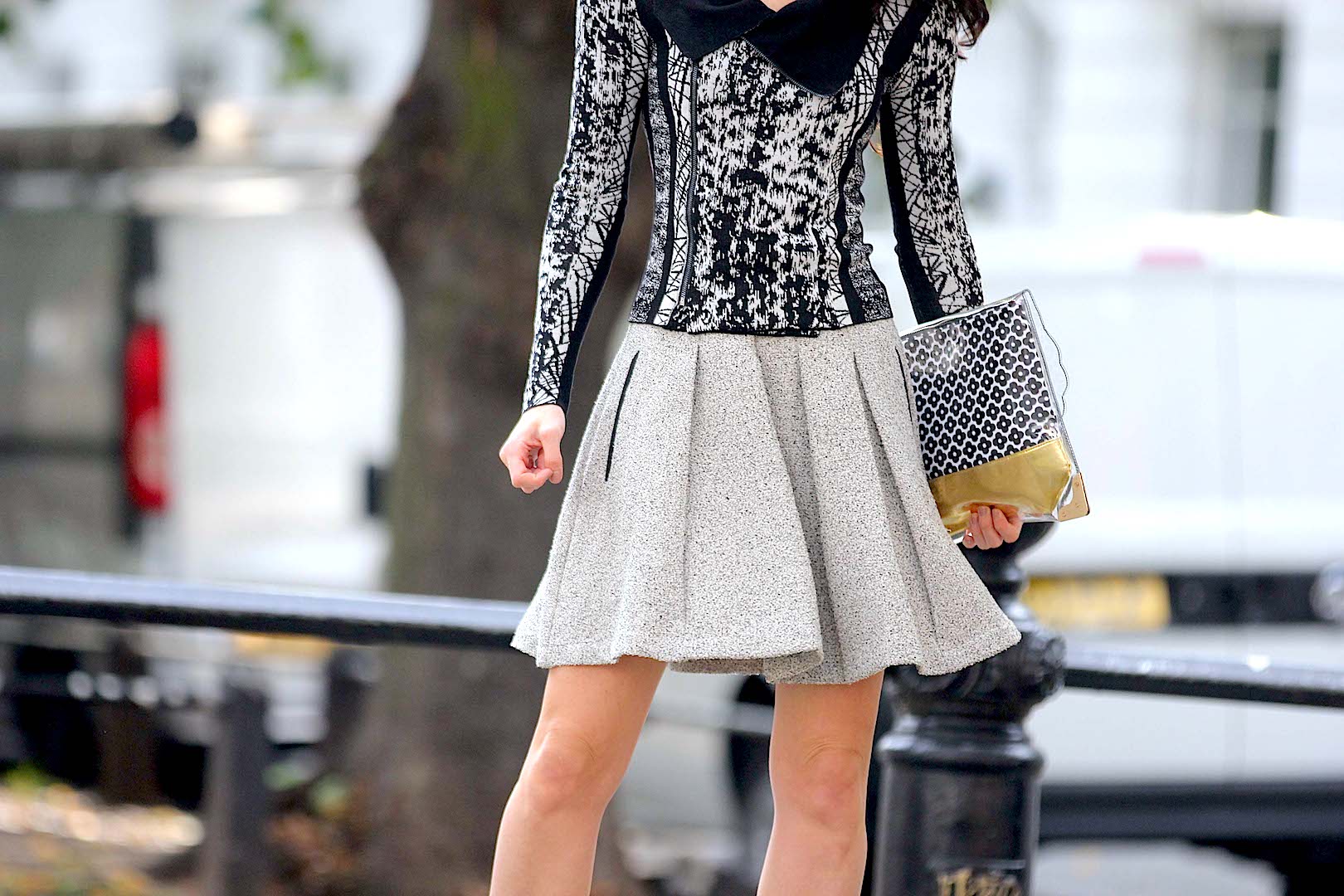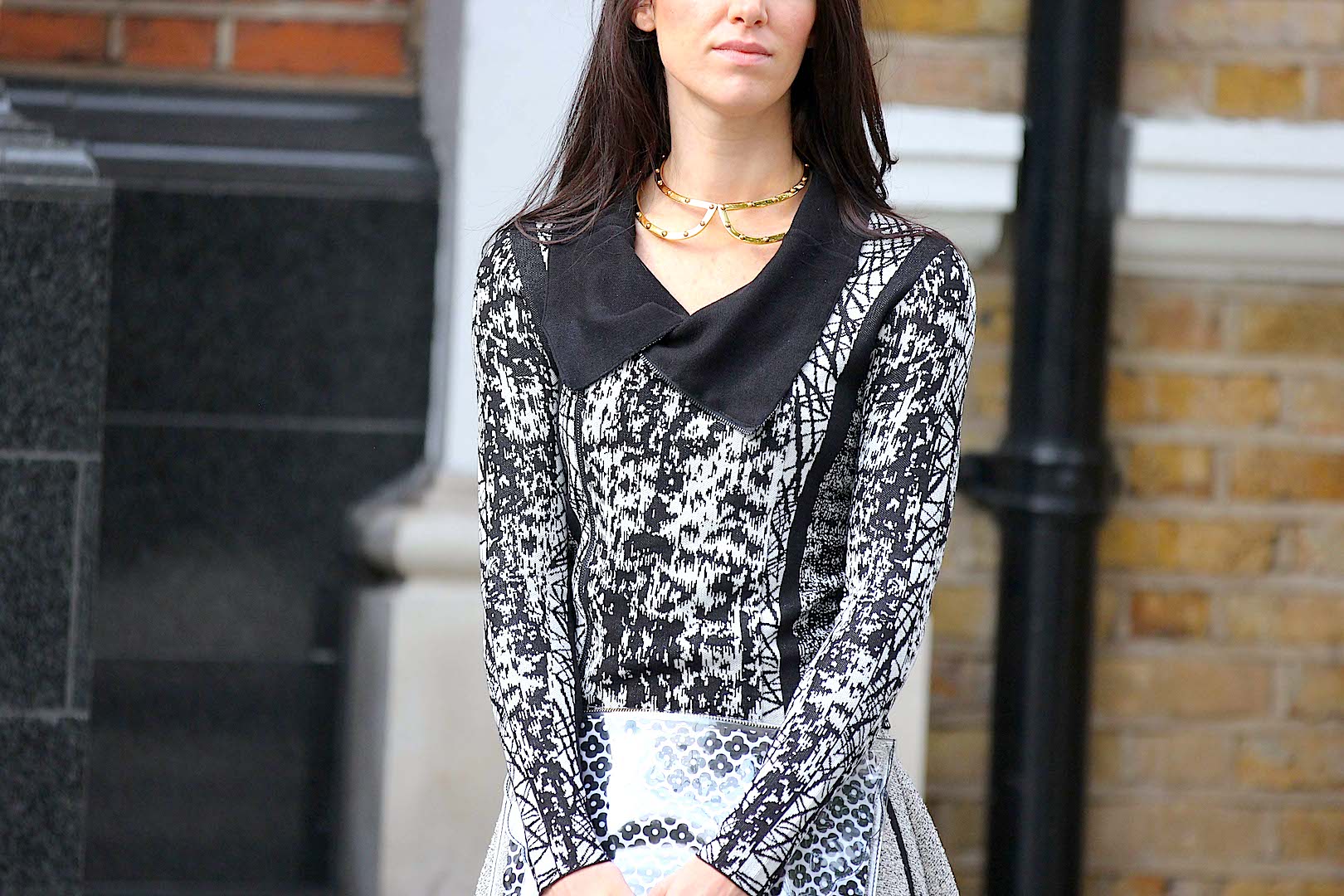 In order to capture what is London fashion while still remaining true to myself I chose soft fabrics that easily moved. The neutral pallet meant to harness the modesty of traditions while the playfulness of the mixed patterns gave way to the edginess and youthfulness of the young developing London. So where does my personal style come in all of this? The shoes and necklace with pops of gold and hinting at a certain boldness that could be associated with rebellious attitude, with how they are paired is all me! 😉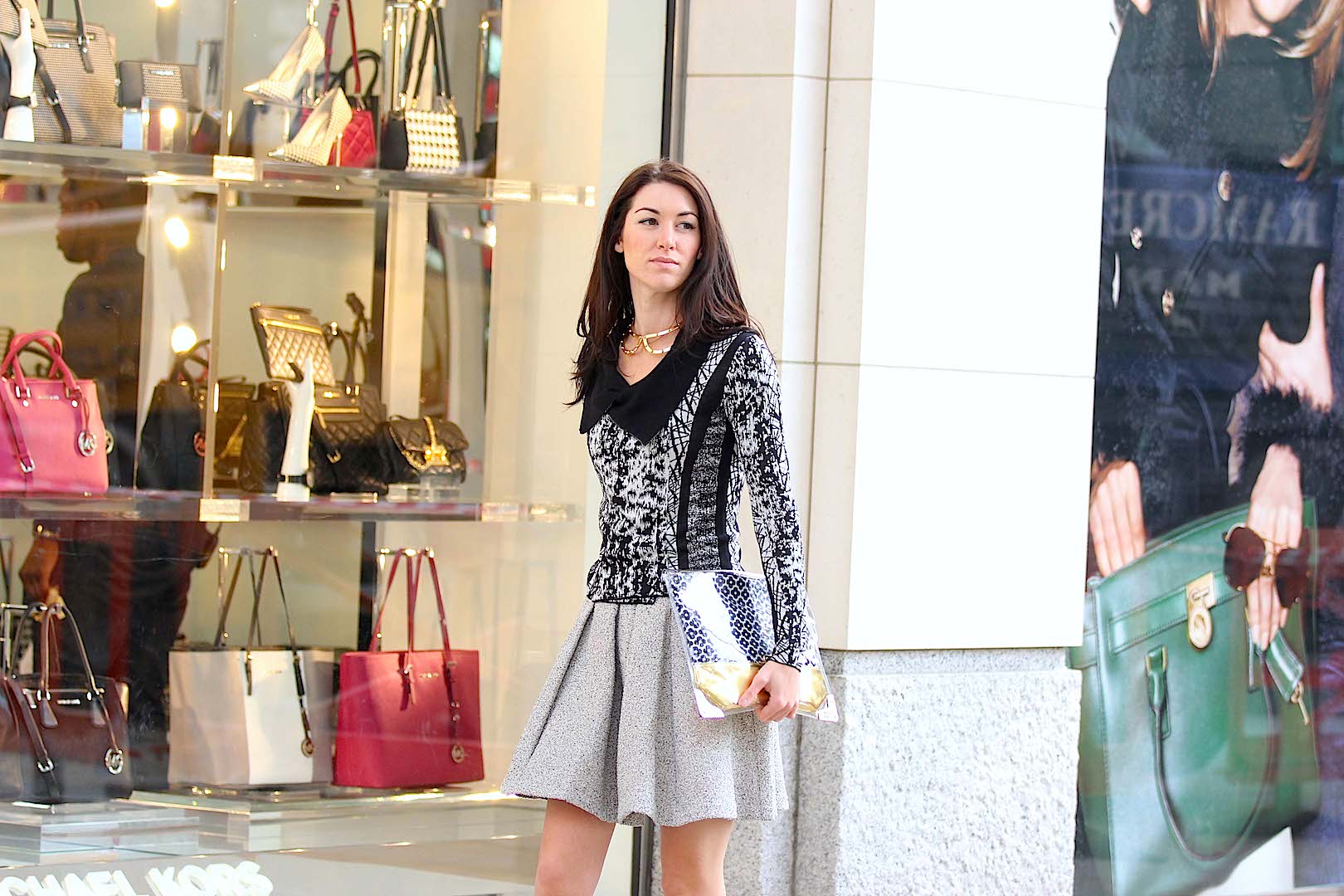 London, in all its' complexities may be one of my favorite cities and I was lucky to call it home for a year. But, even with a year under my belt it keeps its' true nature close to the chest that few including myself are slowly trying to pry open. I can only hope that with more visits I will gain a deeper understanding of all that is London.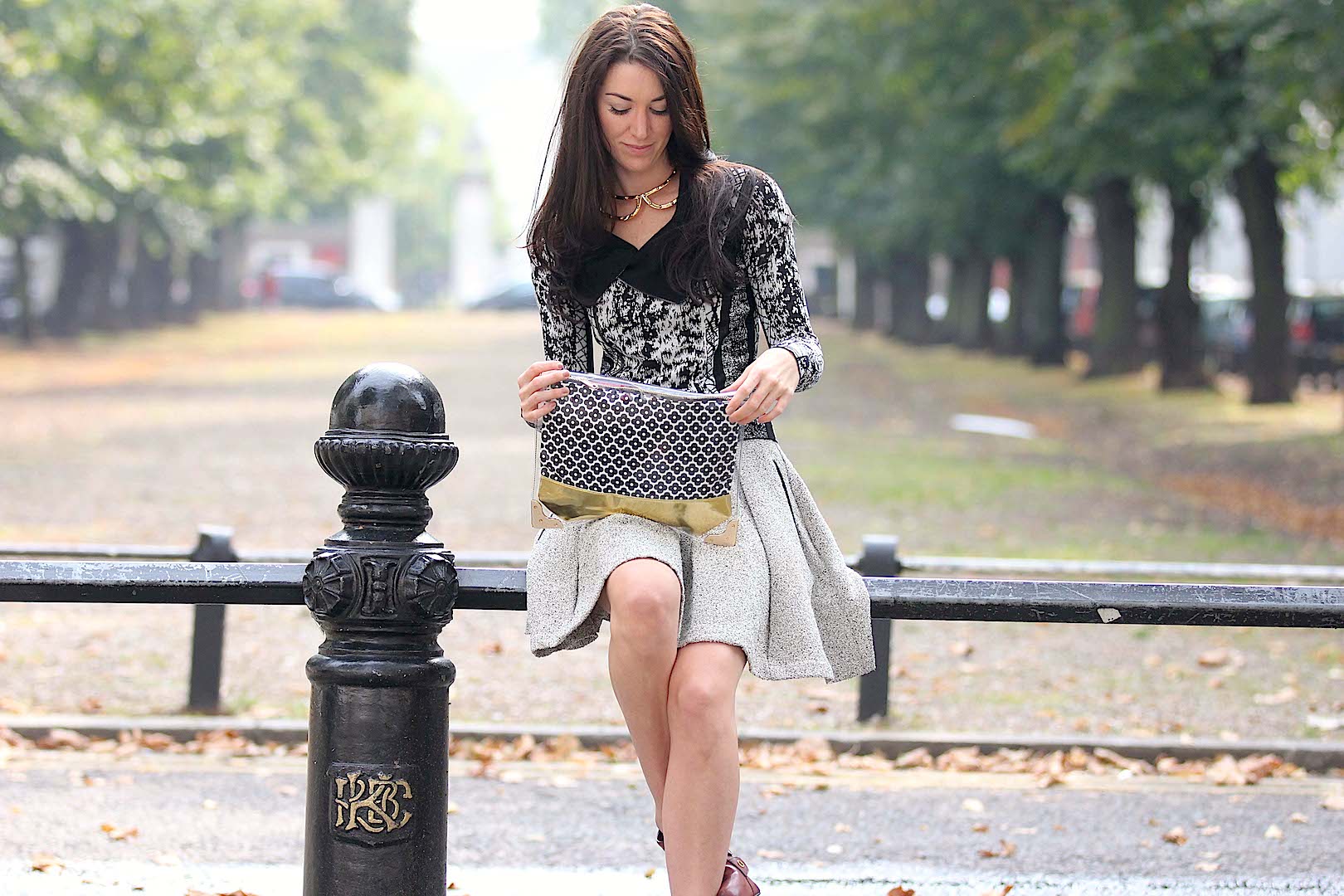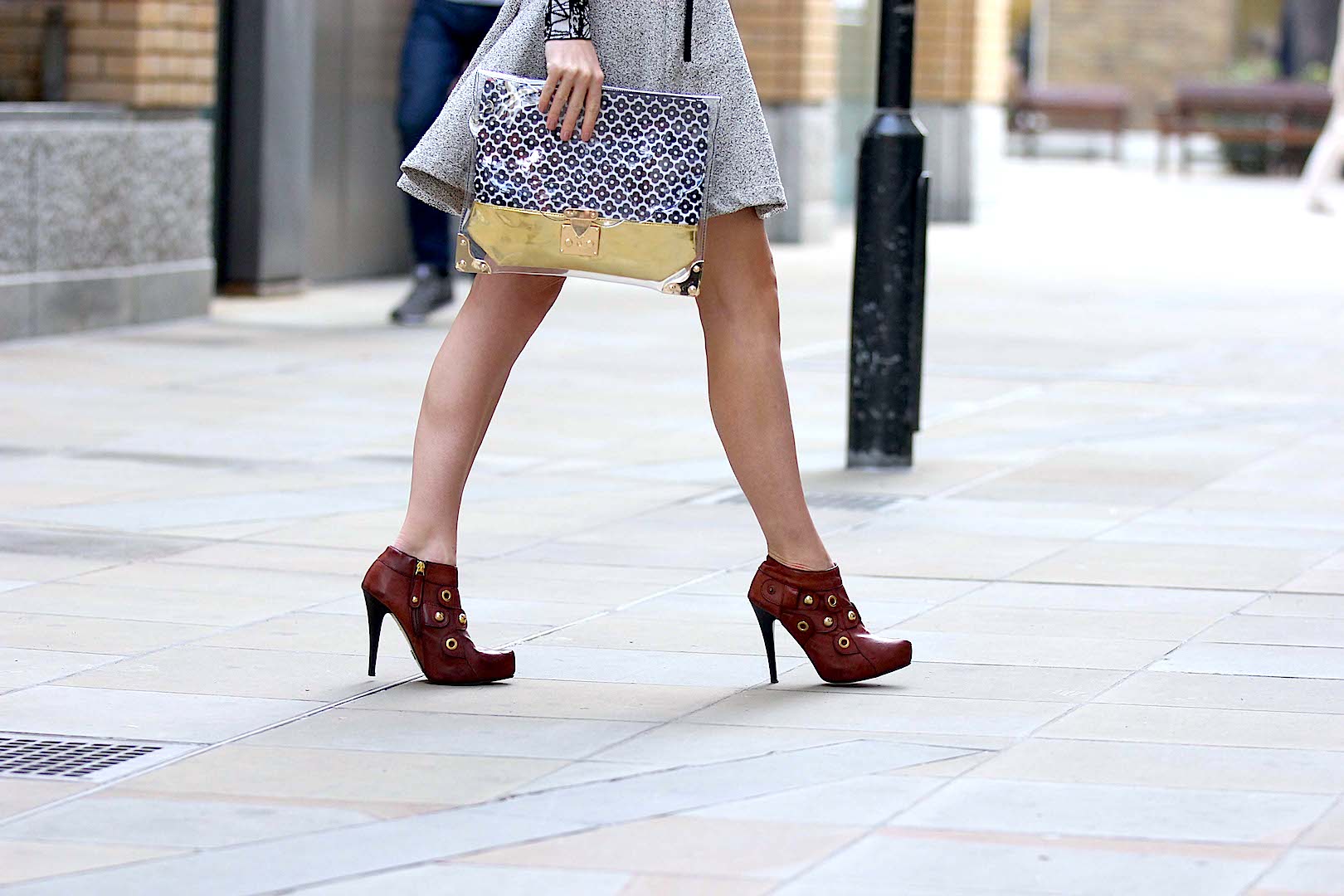 Outfit Details:
Shoes: Dollhouse
Skirt: French Connection
Top: BCBG Max Azria
Bag: Sarah & Bred
Necklace: Louis Vuitton
Photographer Information:
Silvui Doroftei
contact@silviudoroftei.co.uk