Pattern Pants for Spring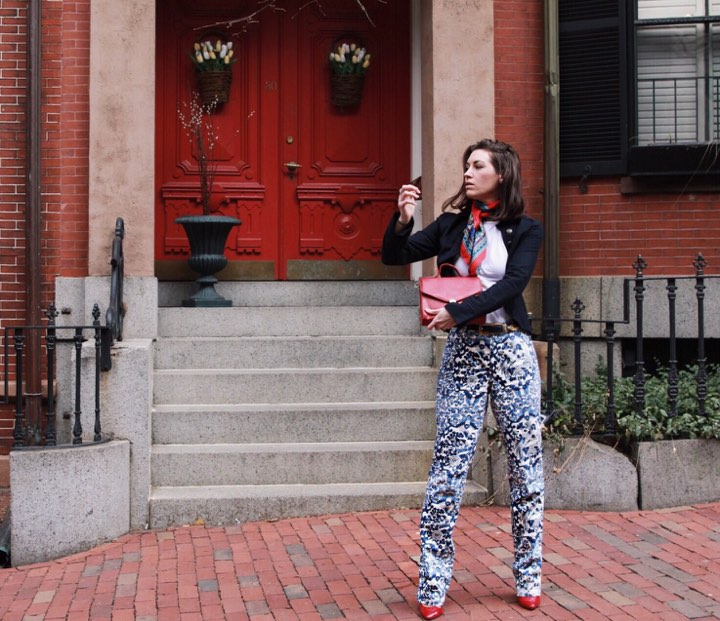 Lately, I've been doing some much needed spring cleaning focused on my closet. My intention isn't to get rid of things but to evaluate what I love, what I don't – what is my style?
After days of sorting, trying on (everything), and closely examining what feels right I've finally discovered my go-to garment: pattern pants.
Why Pattern Pants Will Become Your New Favorite Wardrobe Staple
When it comes to getting dressed in the morning I want to grab and go. It's not that I don't like taking the time to choose the perfect outfit but your wardrobe should be working for you not the other way around. In the process of evaluating my closet I realized I have been wearing a lot of denim. Winters can be rough in Massachusetts so skirts and dresses really aren't an option most of the time. Most of the time denim feels a bit unpolished and overdone.
What surprised me the most was my affinity for pattern pants. I have several pairs yet don't wear them frequently. The reason? Most of my shirts also had patterns, lettering, or designs on them. This was incredibly surprising because I don't find myself liking them. I say had because most of them are no longer in my closet. The shirts I gravitate towards the most are plain by comparison. They are solid colors, lightweight materials like silk, often button downs while possessing a few flamboyant details like ruffles, or a unique sleeve design. A simple T-shirt is enough for me but I don't want my outfits to feel drab.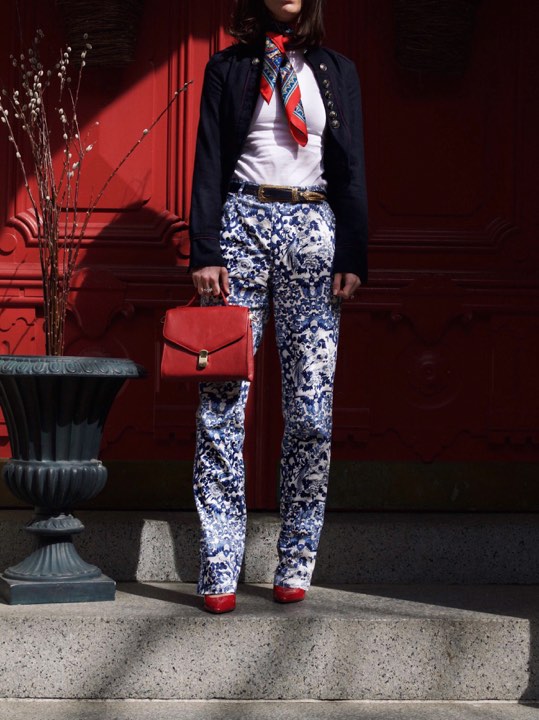 Pattern pants are a perfect balance and a way to have it all. They make a great statement piece while allowing for simpler tops which become incredibly versatile. It frees up your tops to mix and match with various bottoms.
The second benefit to a pattern pants is they come in various cut, color, and style options allowing you to find a pair that fits your precise needs. Cropped, cigarette, high waisted, culottes, floral, striped, gingham, geometric, or random print – there is something for every closet.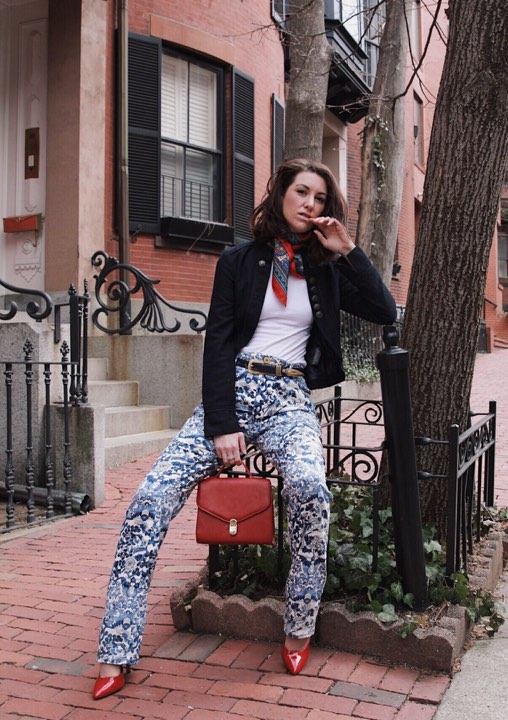 Pattern Pants Spring Outfit
I picked up these Ralph Lauren Chinoiserie silk pants from my local thrift store pairing it with a perfectly fitted Natasha Rose I Care Tee, blue stretch cotton jacket which has been in my closet since 2005, a blue and red silk scarf from Savers, red pumps and thrifted bag and belt.
In putting together this outfit I've also realized a pop of red can go a long way in making an outfit stand out without being garish.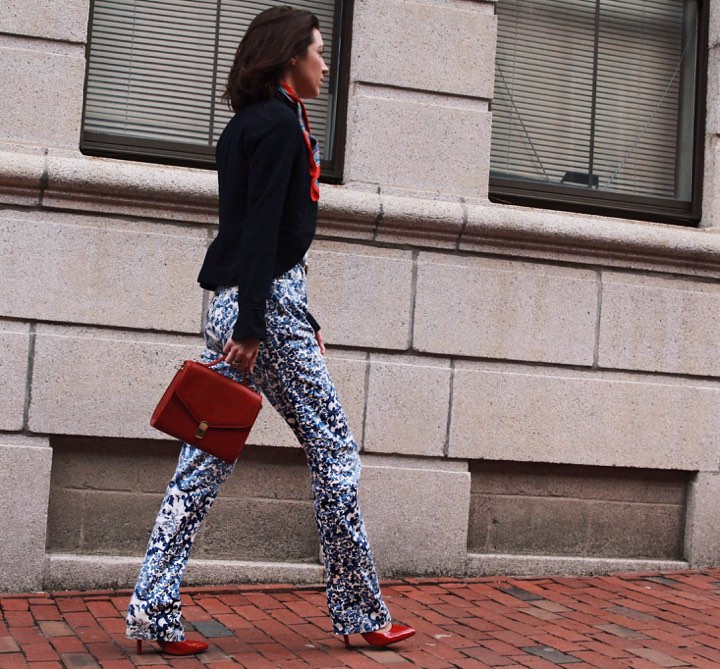 Pattern Pants Picks (say that three times fast)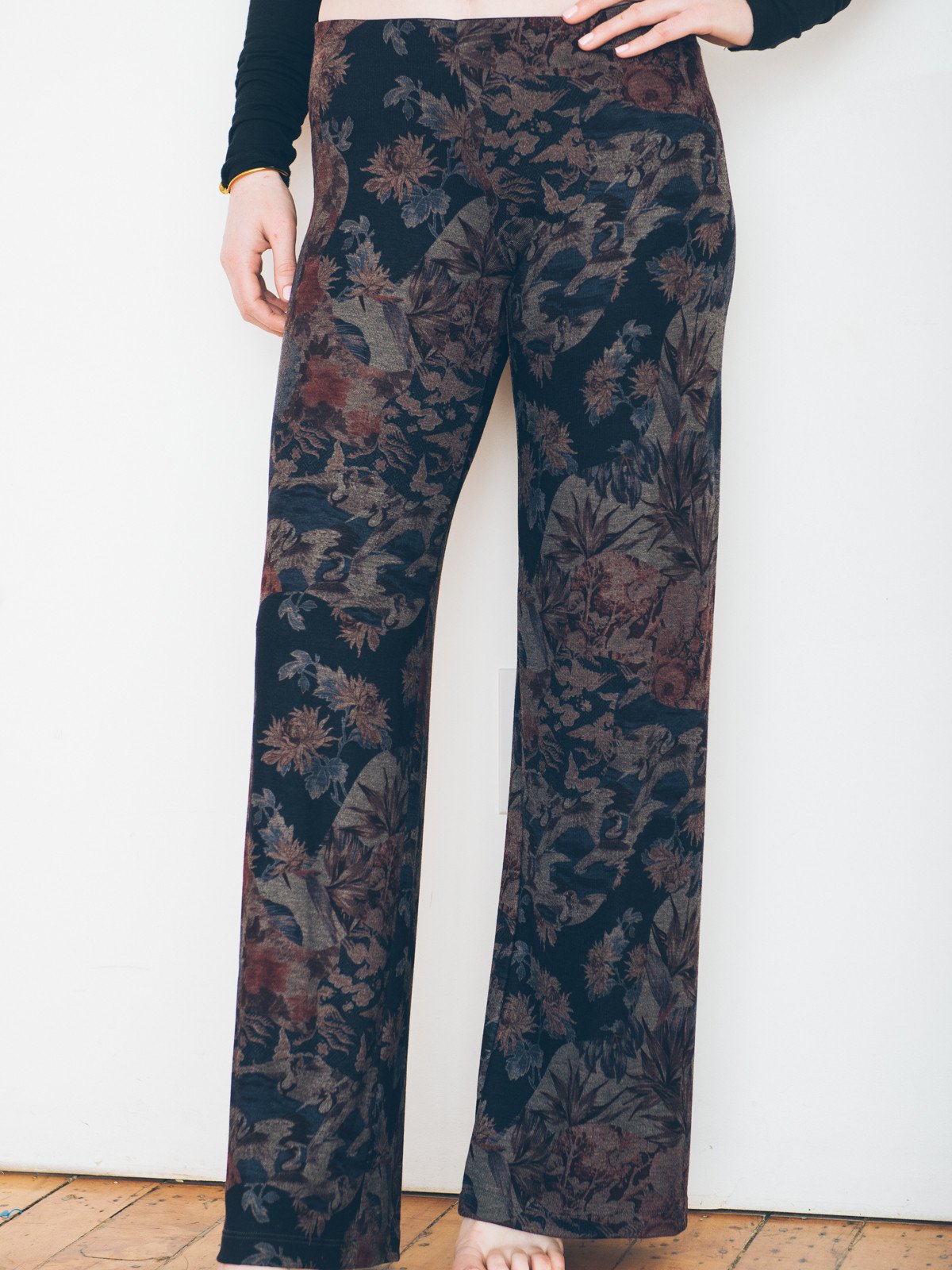 Ash & Rose Floral Evening Pants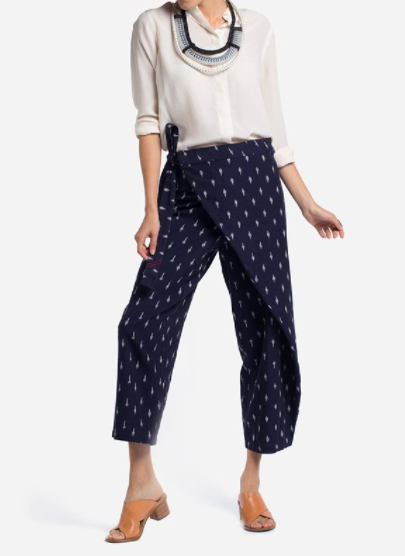 Matter Prints Side Lunghi with Falcon Print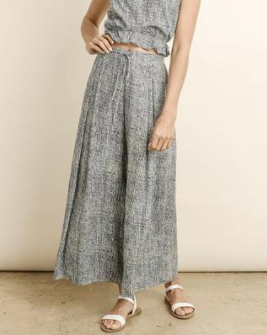 EcoVibe Jules Wide Leg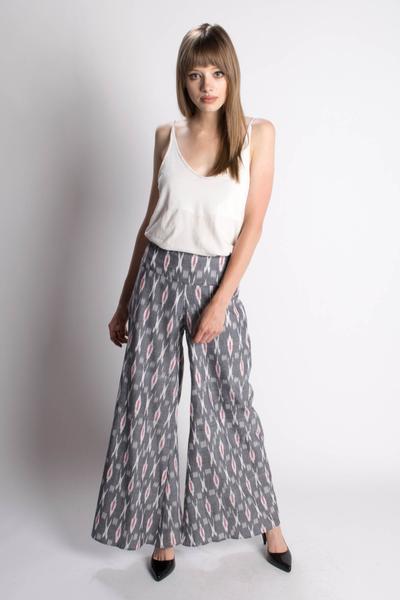 Bead & Reel Spinnaker Grey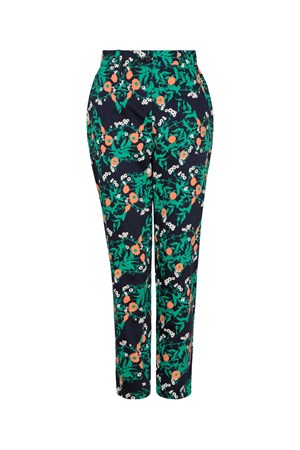 People Tree Claudia Marigold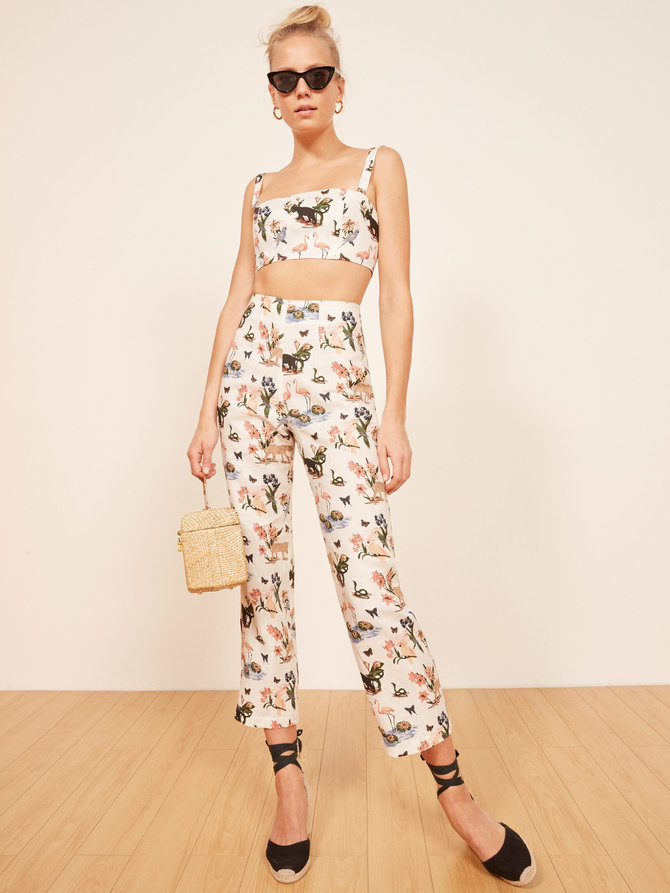 Reformation Janeiro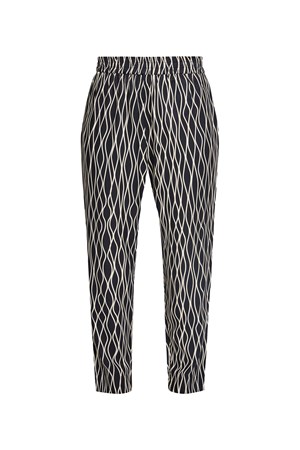 People Tree Aina Abstract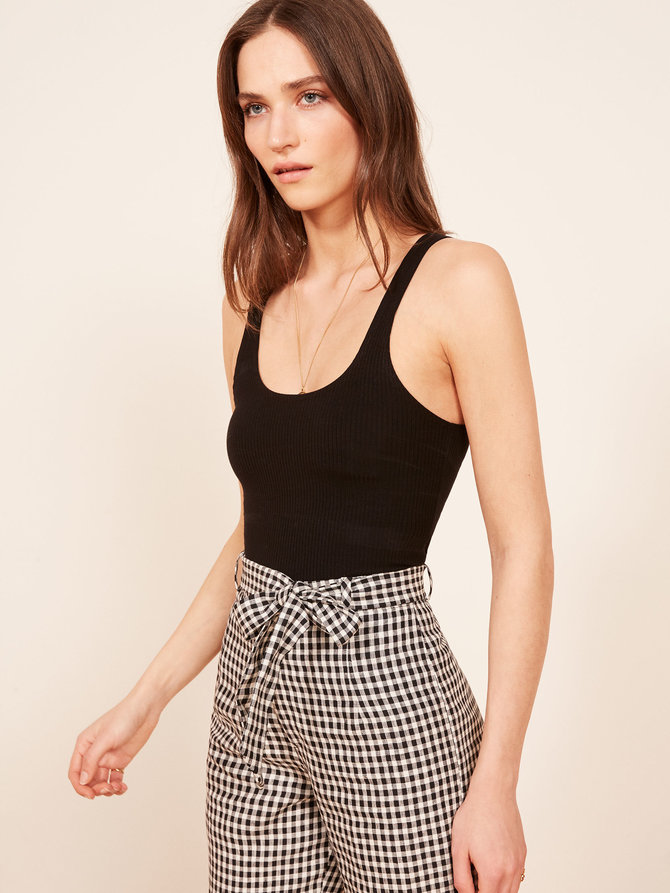 Reformation Saylor


*This post contains affiliated links, which means I receive compensation if you make a purchase using some links. This does not add to your cost of the product purchased.