Not so basic basics with Encircled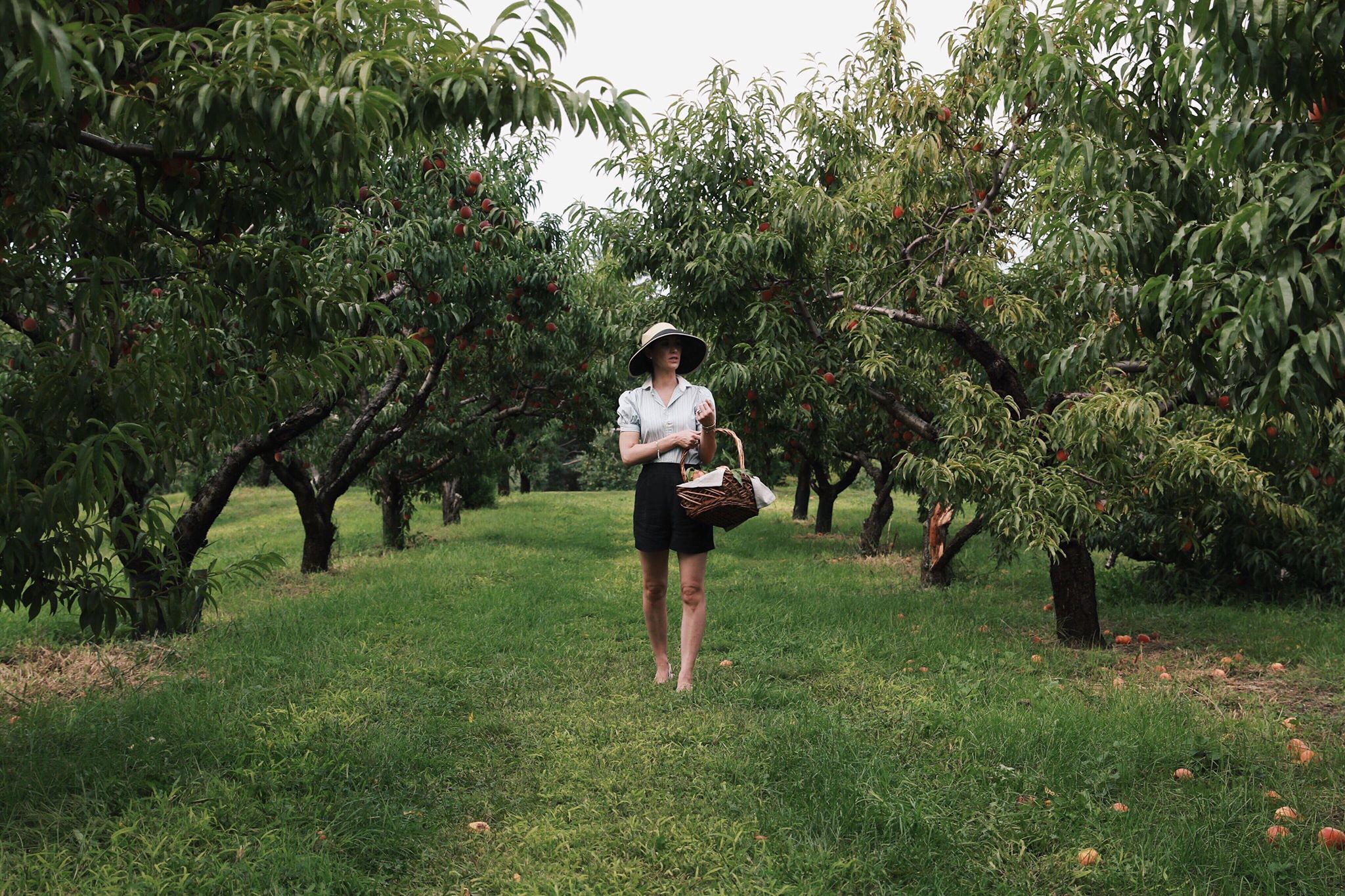 It has come to my attention that in the history of WTT I have never featured an outfit in more than one style! Honestly, I couldn't believe this because in those moments when I'm not shooting pictures (which is most of the time) my outfits are constantly on repeat: either as individual pieces, mixed and matched with well-worn items, or in their entirety. After all, when it comes to sustainable fashion, isn't that what it's all about? So why haven't I been highlighting this on the blog? While I don't have a verbal answer – today's post is just that: I'm showing you how I wear one outfit in two ways.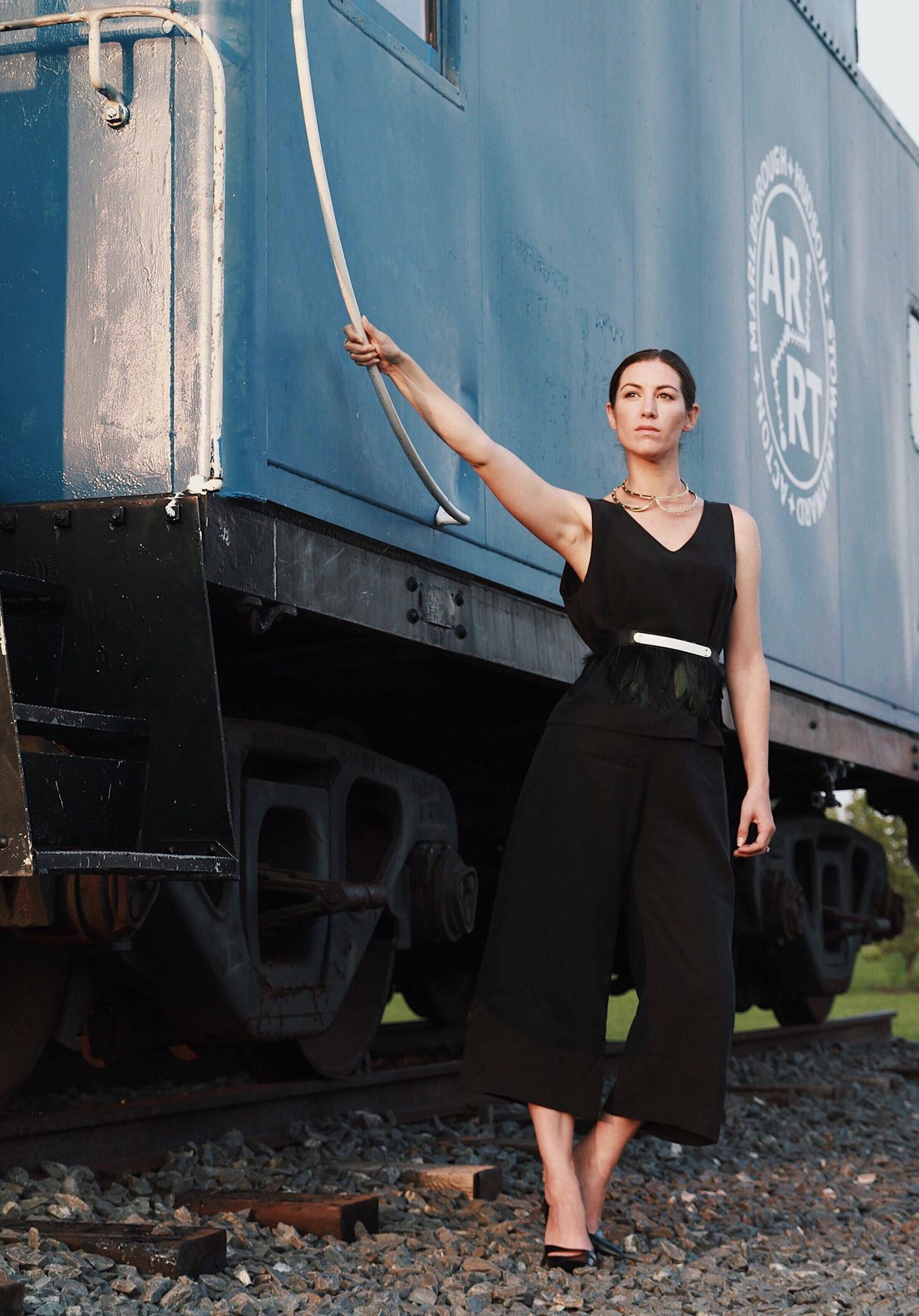 *This post is sponsored by Encircled. All opinions, styling, and feedback are my own and in no way influenced by the company. You know my policy: If I like your brand, believe you are working towards authentic sustainable practices, and actually enjoy your products then I will help to raise brand awareness. If not, we don't work together.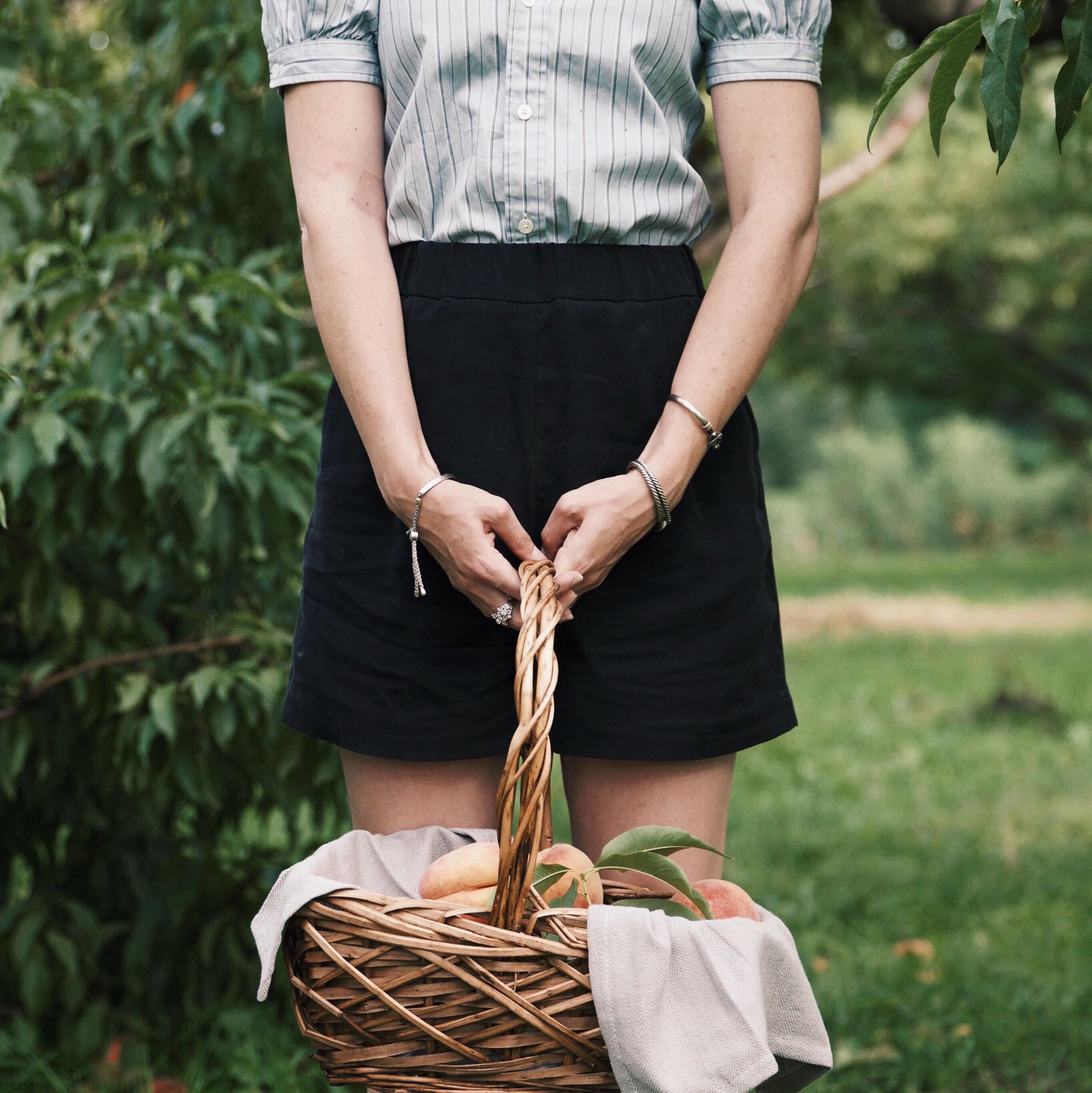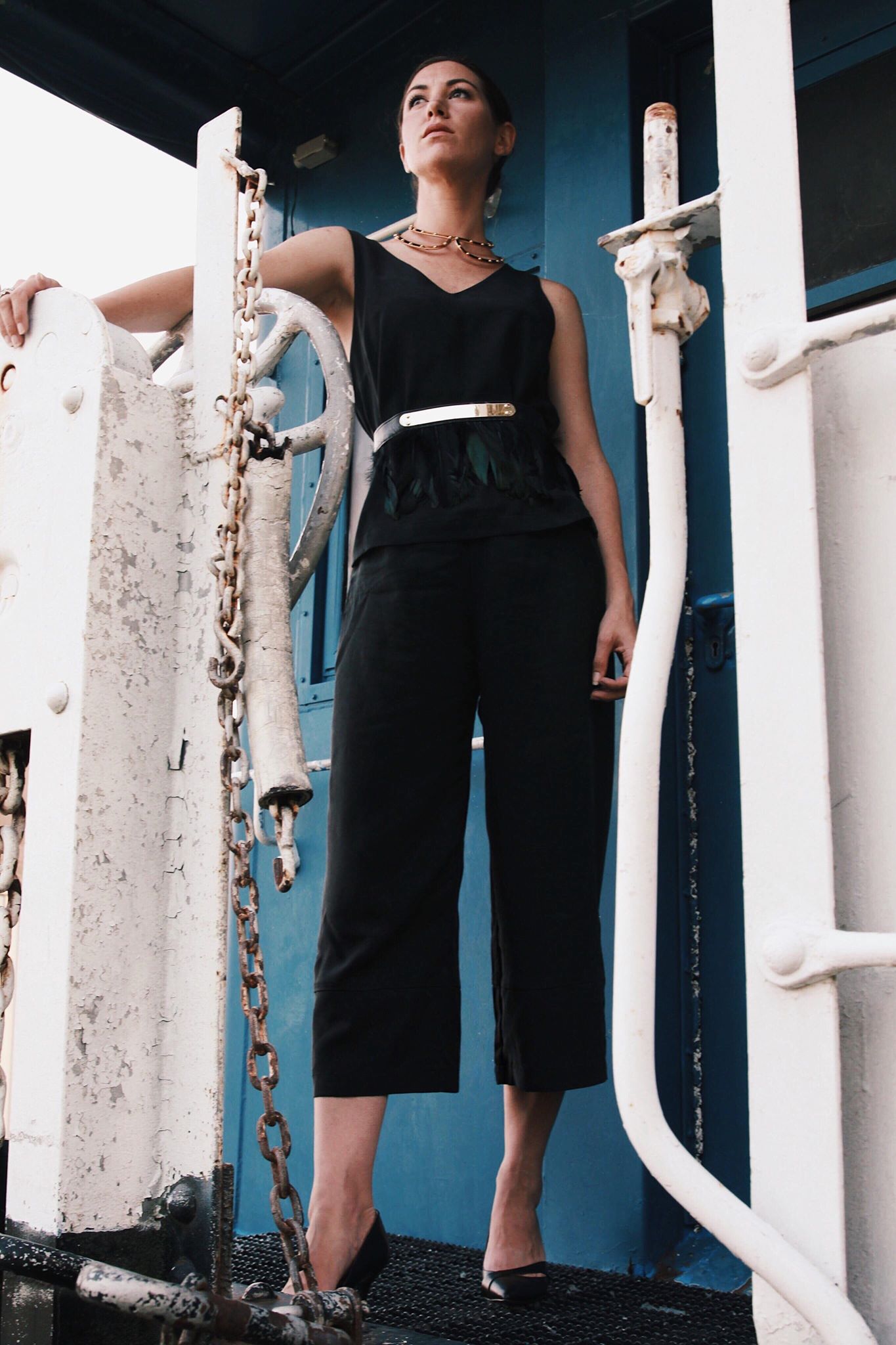 With temperatures still approaching 100 degrees, but knowing that cooler weather is right around the corner, I've been searching for pieces that I can stay cool in now but can layer in just a few short weeks when the heat finally breaks. Oh, and I'd like the pieces to be ultra-comfy without sacrificing the ability to style for a low-key day as well as a night out. Hmm… am I asking too much from my clothing? Meet Encircled.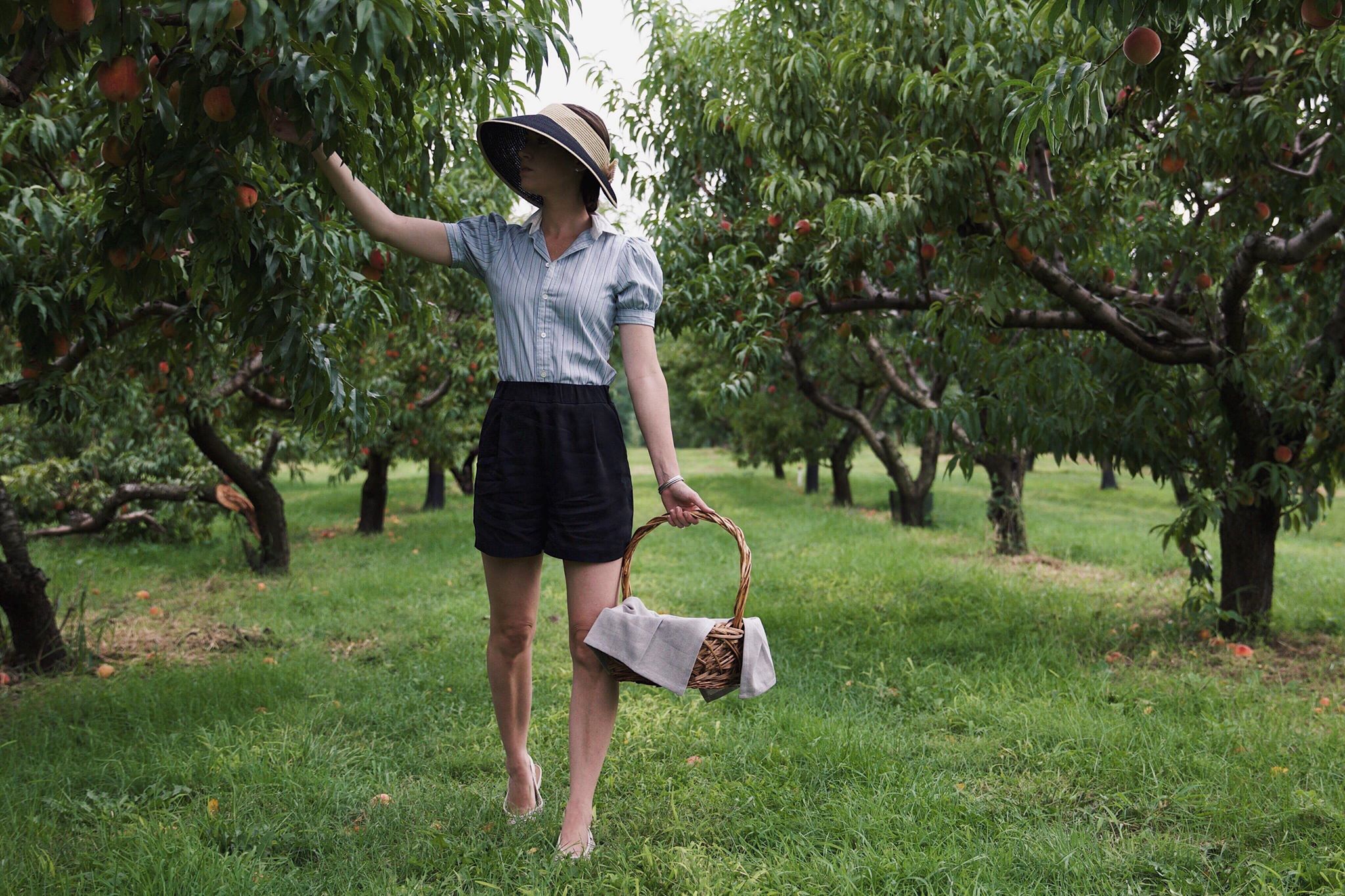 Encircled has been on my radar from quite some time. Their commitment to sustainability has always been top notch and I've seen other bloggers rave about the quality and fit of their pieces. So why did I wait so long to give them a try? Here's where my own style biased comes into play. I am not a "basics" person. When I first looked through Encircled's website I was a bit overwhelmed with the simple silhouettes/multi-wear mix and match. If there is one thing I have come to learn about my closet, it's that I am not a simple silhouettes person – and that's okay. It's better to know your personal style than to buy pieces you won't actually wear.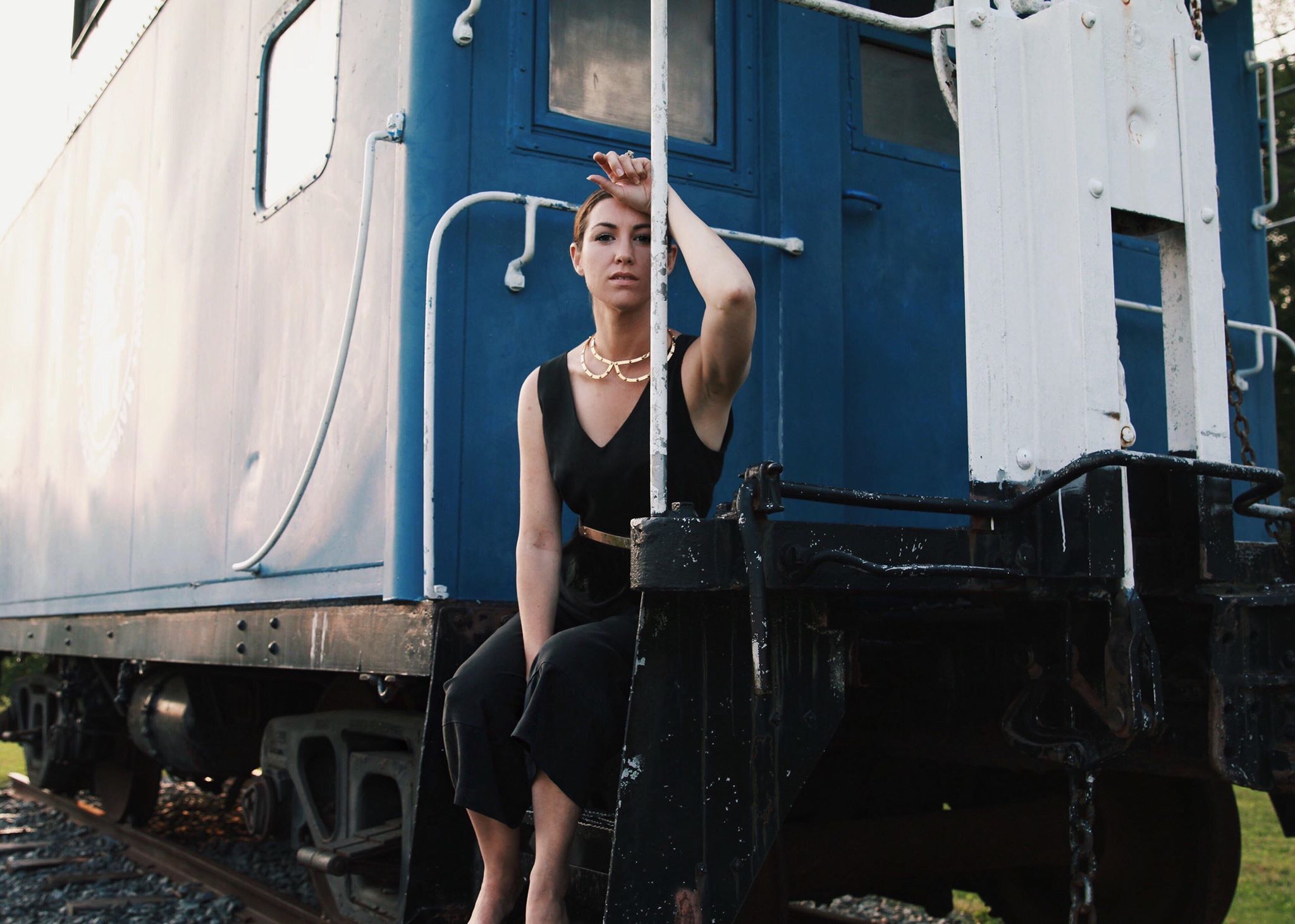 But I'll be the first to admit, here and now, that I definitely judged wrongly; Just because you see pieces styled one way on a company's website doesn't mean you should pass it over because you don't immediately think it will fit into your style ethos.
After moving past my own prejudice I dove in and gave the new Encircled Remix Collection a try. Here's what it consists of: The Remix Boxy Top, the Remix Crop Pant, and the Remix Short – put those together and you get a stylishly flexible outfit that definitely meets all the criteria I mentioned above – comfortable, able to dress up or down, ethically on point, and versatile enough to layer through seasonal changes. So I took the pieces for a test run through one entire day and brought my camera along for you to see.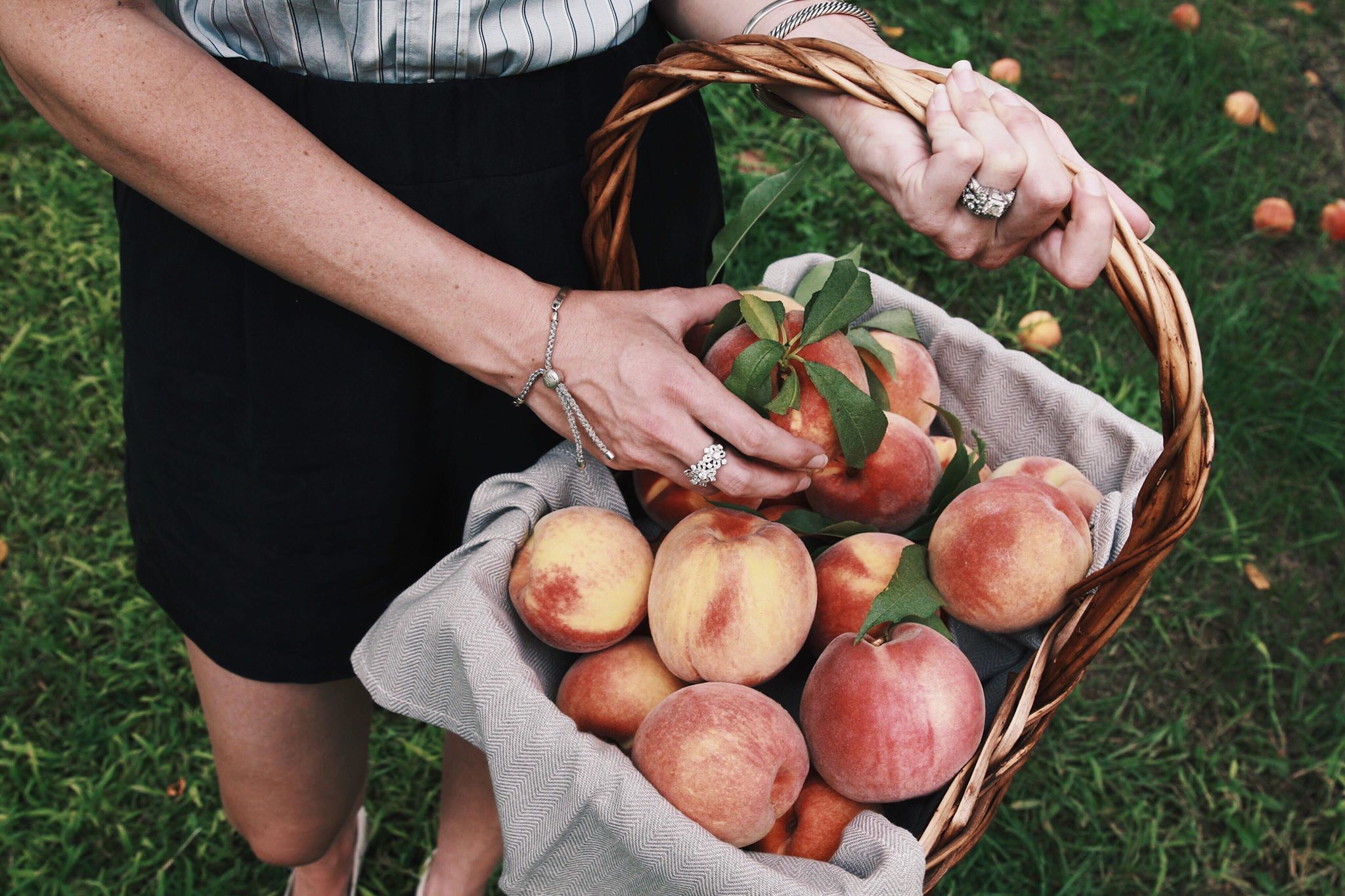 Okay, so my day in this outfit didn't exactly start in the morning. Admittedly I spent half the day in my pajamas catching up on emails. But, in the afternoon I went to visit a fellow farmer and pick some peaches for dessert. (Highly recommend Nicewicz Farm if your ever in Massachusetts). This was the perfect time to test out the Remix Shorts as it was still pretty hot out. I wanted to keep the outfit minimal so I paired them with a structured striped button down that has been in my closet since what feels like the dawn of time and my gardening hat to keep the sun out of my eyes. Only other accessory was a basket for all the peaches.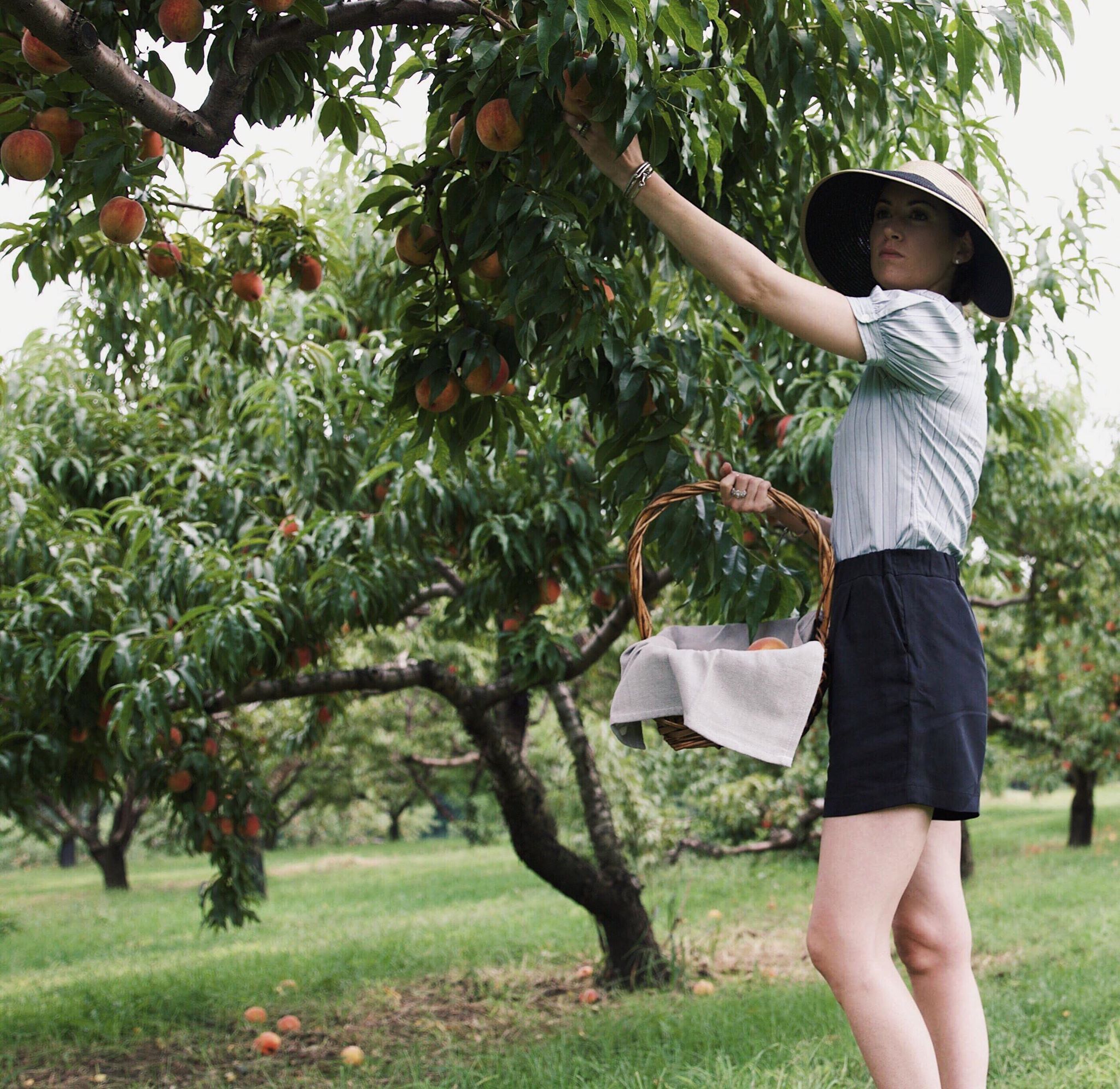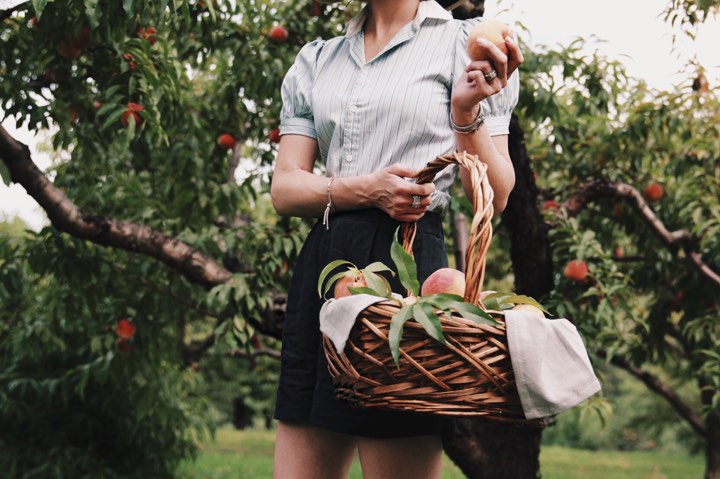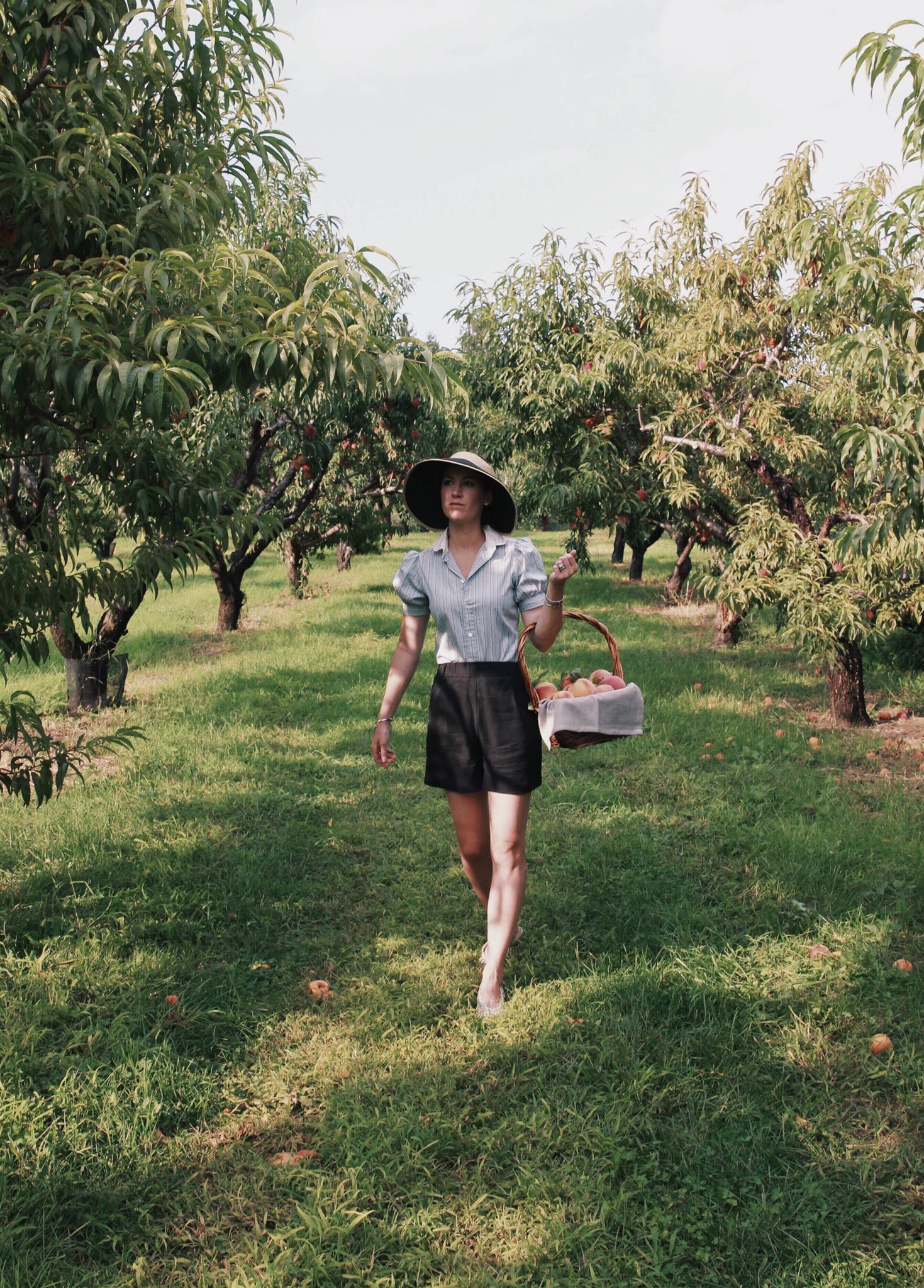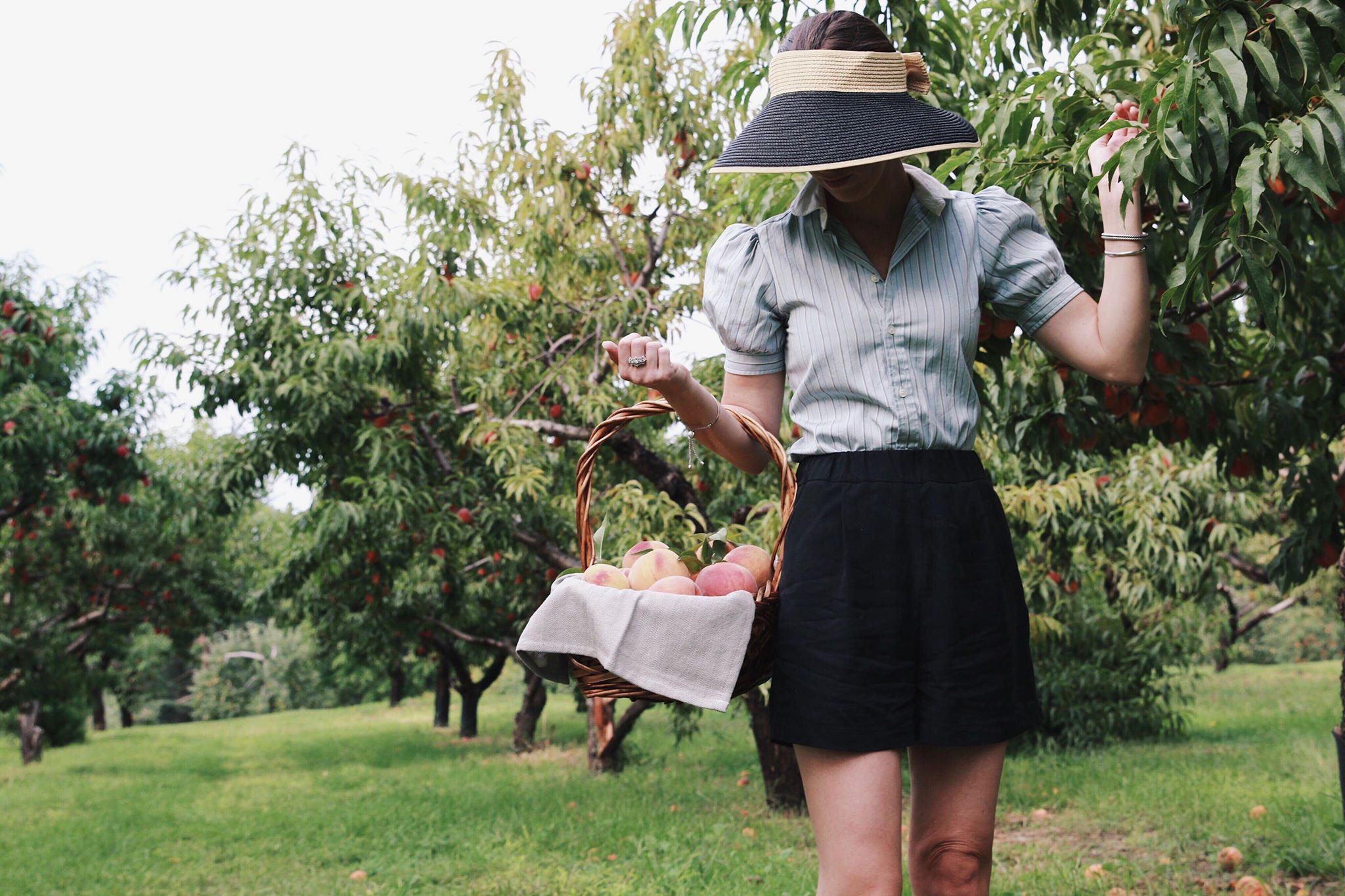 Initial impressions: They have pockets! I know that may seem like a weird initial impression but flowy garments don't tend to have pockets so I was duly impressed. After moving around in the shorts for a while I thought something was off. I felt like I still had my pajamas on – yes, they are really that comfortable. The use of Tencel helps to give them a buttery softness that may make you question if you even have them on at all.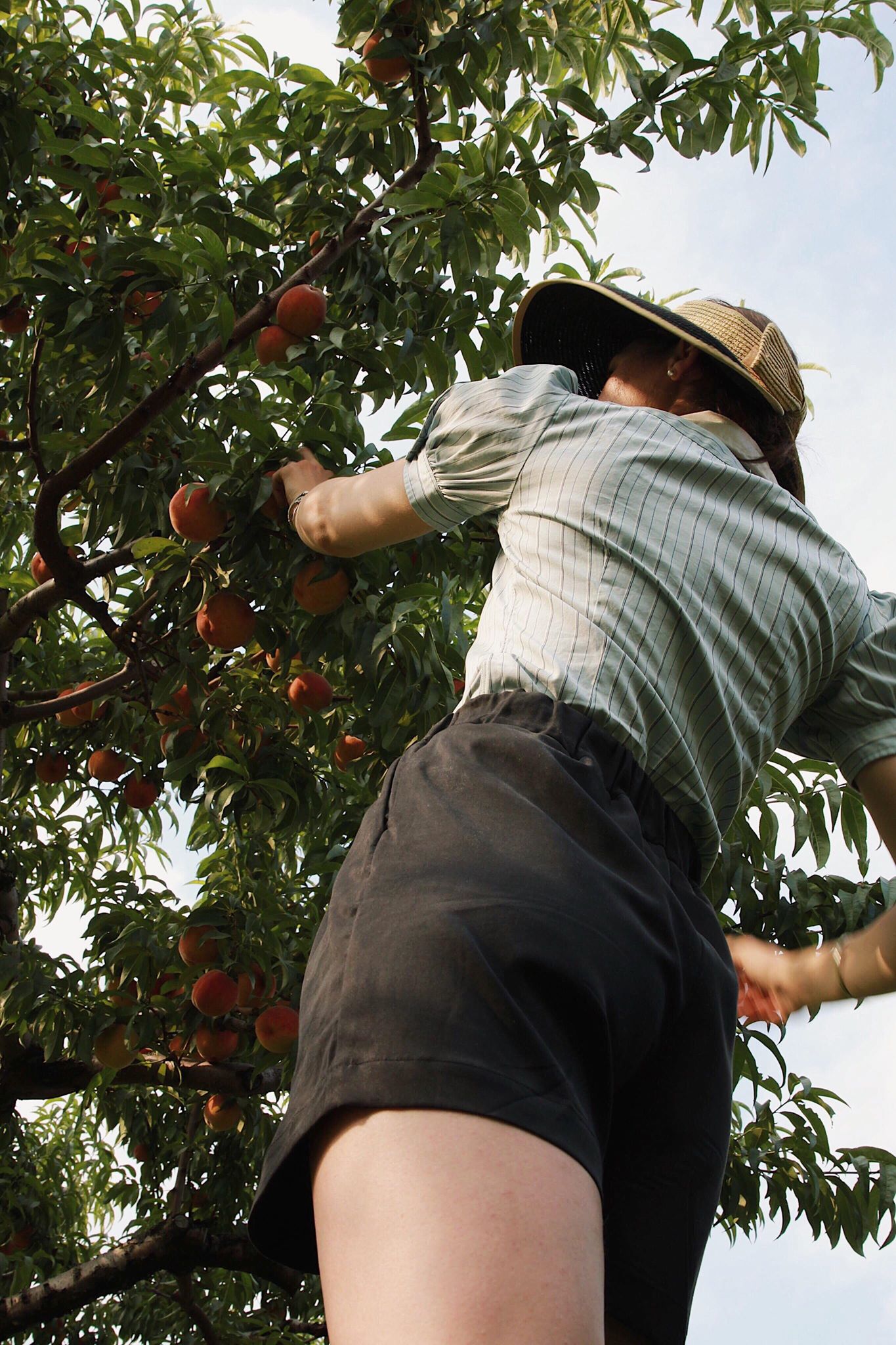 After picking (and eating) our fill of peaches, we headed home to get ready for a night out. This was the perfect time to change into the Remix Boxy Top and Remix Crop Pant. From the get-go the crop pants were definitely my thing: same softness as the shorts, great high waist, flowy cut, and perfect length. The boxy top I admittedly struggled with a bit. Everything about it is perfect from the material to the cut but… and I say this cautiously because I know not everyone is the same, but when I'm headed out for the night I prefer a bit more of a tailored feel to my clothing. This was the perfect opportunity to see just how versatile these pieces could be with a bit of accessorizing. With just a belt and necklace the entire outfit was transformed. I was able to pull in the waist lines and accentuate the flawless cut of the neckline without taking any of the comfort away. After dinner on the car ride home I easily took off the belt to feel more comfortable from eating just a bit too much – I'm thinking I already know what outfit I'll be wearing for Thanksgiving!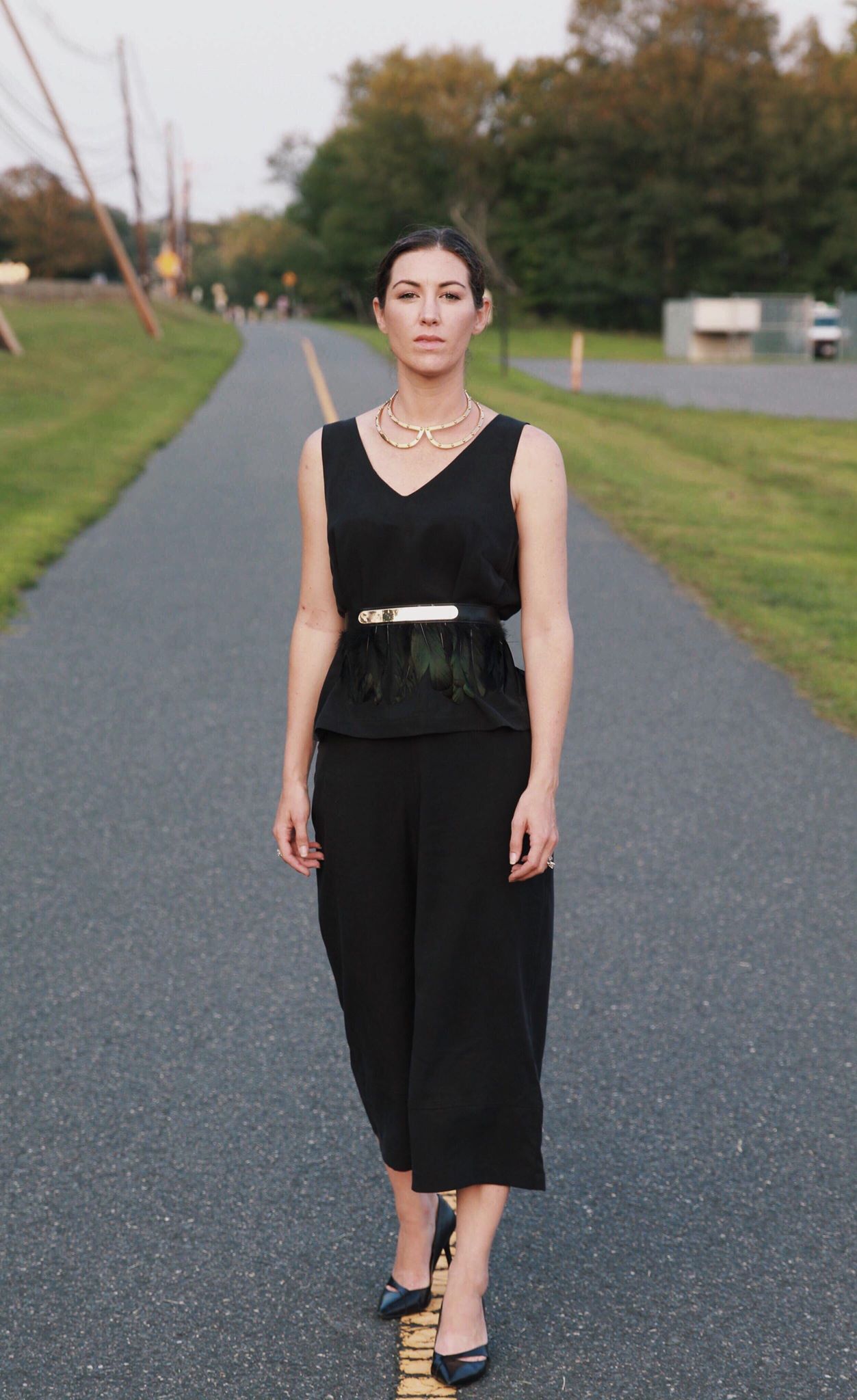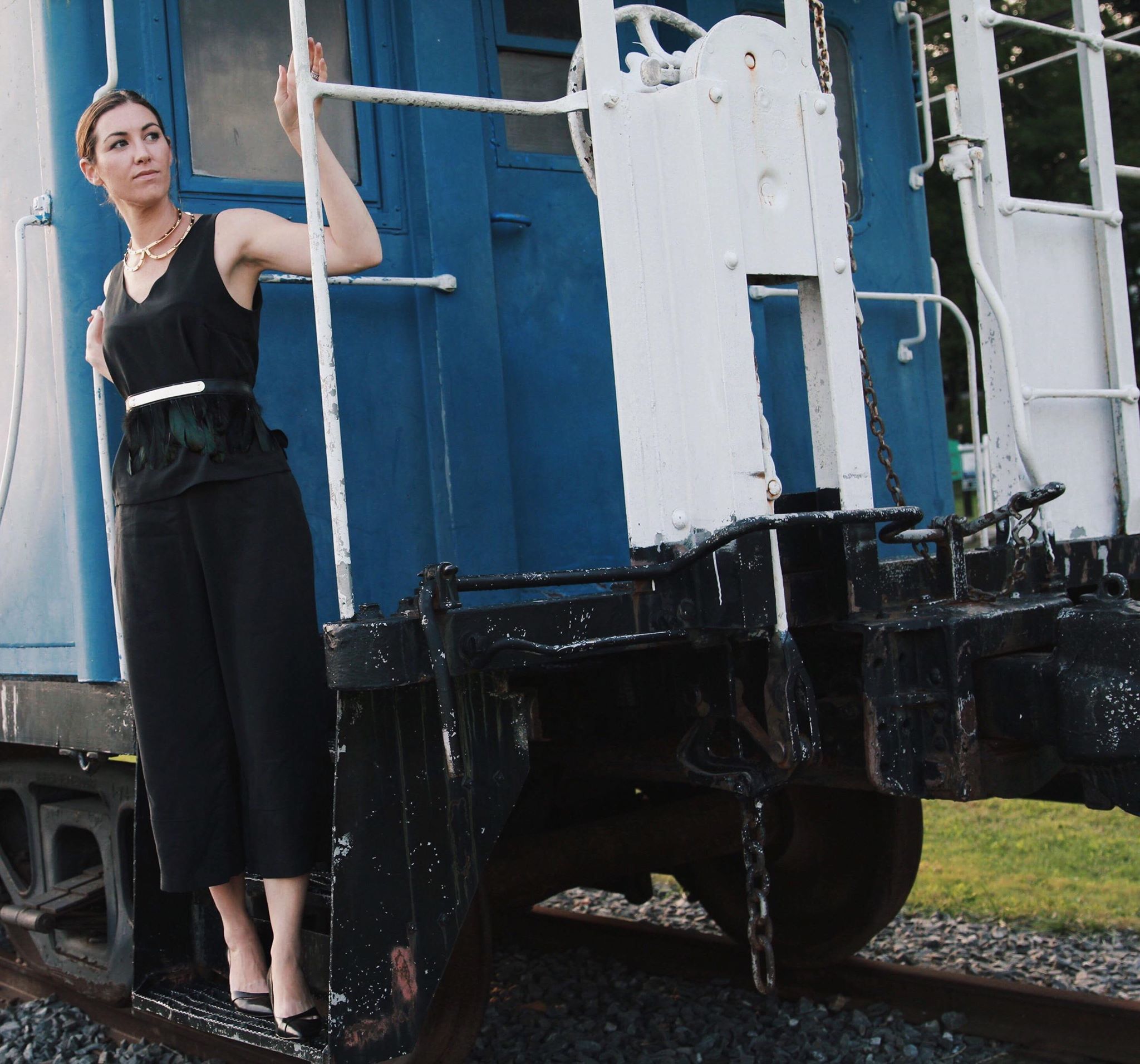 Final thoughts: Ahh… I know this is a long post but when trying to cover three pieces it was bound to happen. Let's see if I can succinctly wrap up my entire experience with the Encircled Remix Collection:
Don't judge a book by its cover. I did when first scrolling through the Encircled website. While basics don't' call out to me, you can easily style the pieces to fit your individual style.
If you're looking for pieces that are unbelievably comfortable, flattering, perfect for layering and versatility, AND will go the distance the Remix Collection is where you should start.
Throughout the day I felt like I had my pajamas on. I really can't stress enough just how soft the material is and how perfectly cut the pieces are.
My first criteria when thinking about buying any item is to look at the company's commitment to sustainability. Encircled goes above and beyond to uphold sustainable practices across the board (I won't go into detail in this post because it's already really long but you can and definitely should check out their story and practices here)
After wearing each of the pieces for several hours and then again over the next few days I know they will be mixed and matched individually and worn as a complete outfit for many years to come. – Honestly I may even wear them to bed – did I mention how comfortable they are? 🙂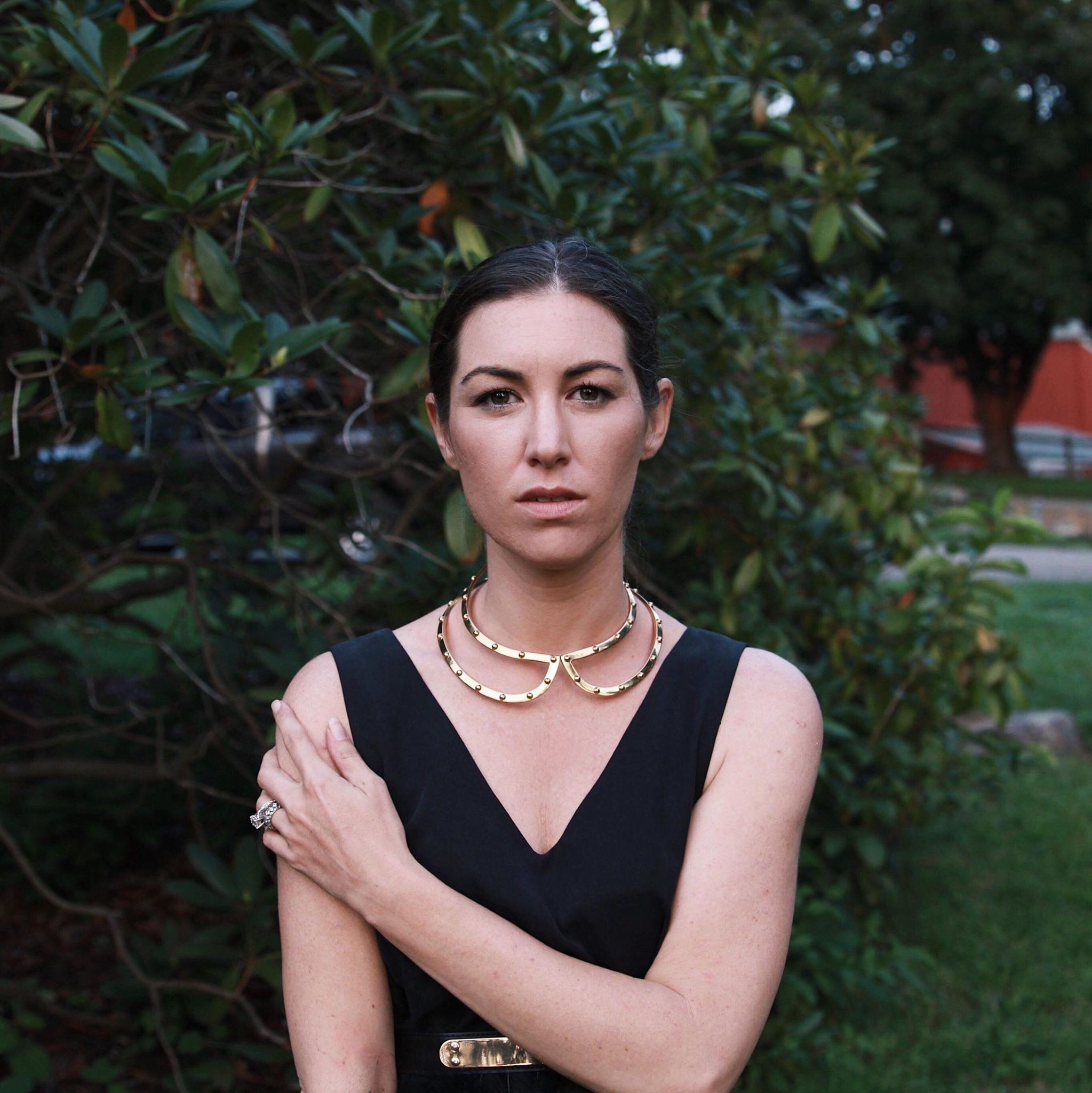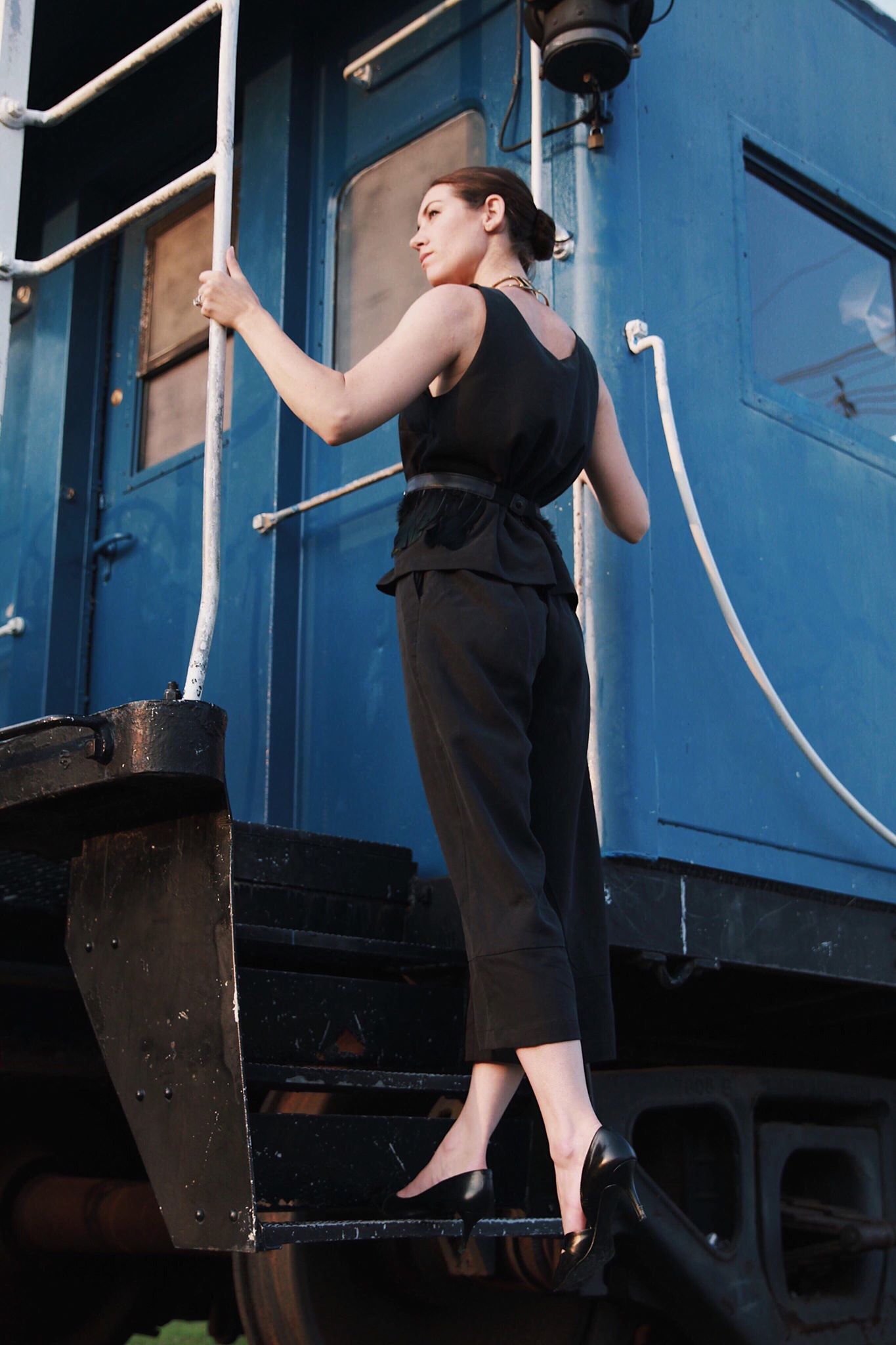 Knowing that I will re-wear these pieces long into the future should I do another post in the winter with Encircled Remix Collection pieces styled differently?