Flaunt Your Shoulders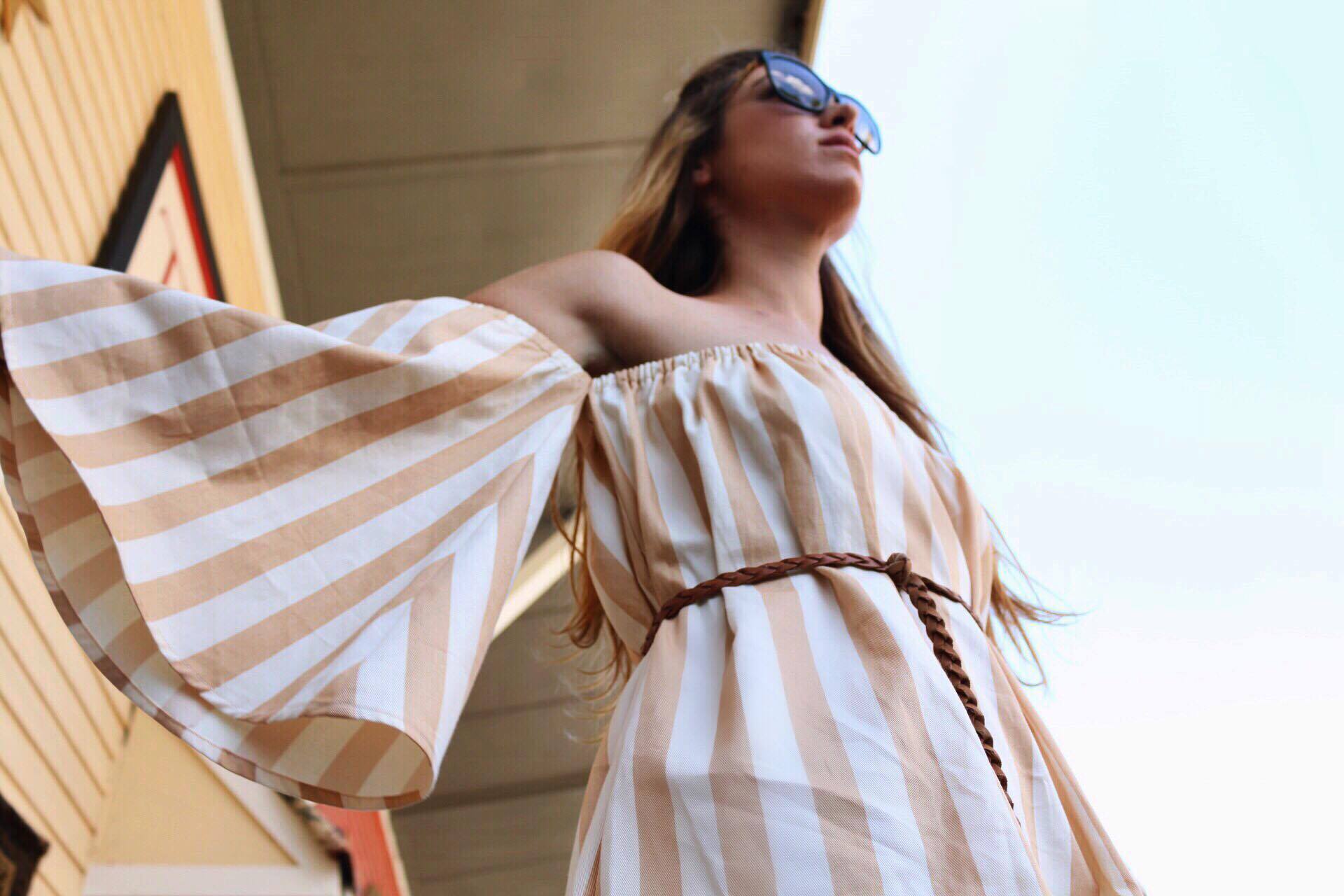 Summertime means it is time to flaunt your shoulders! This season I have been slightly obsessed with keeping prints simple while incorporating a lot of stripes. But this doesn't mean your outfit has to be boring.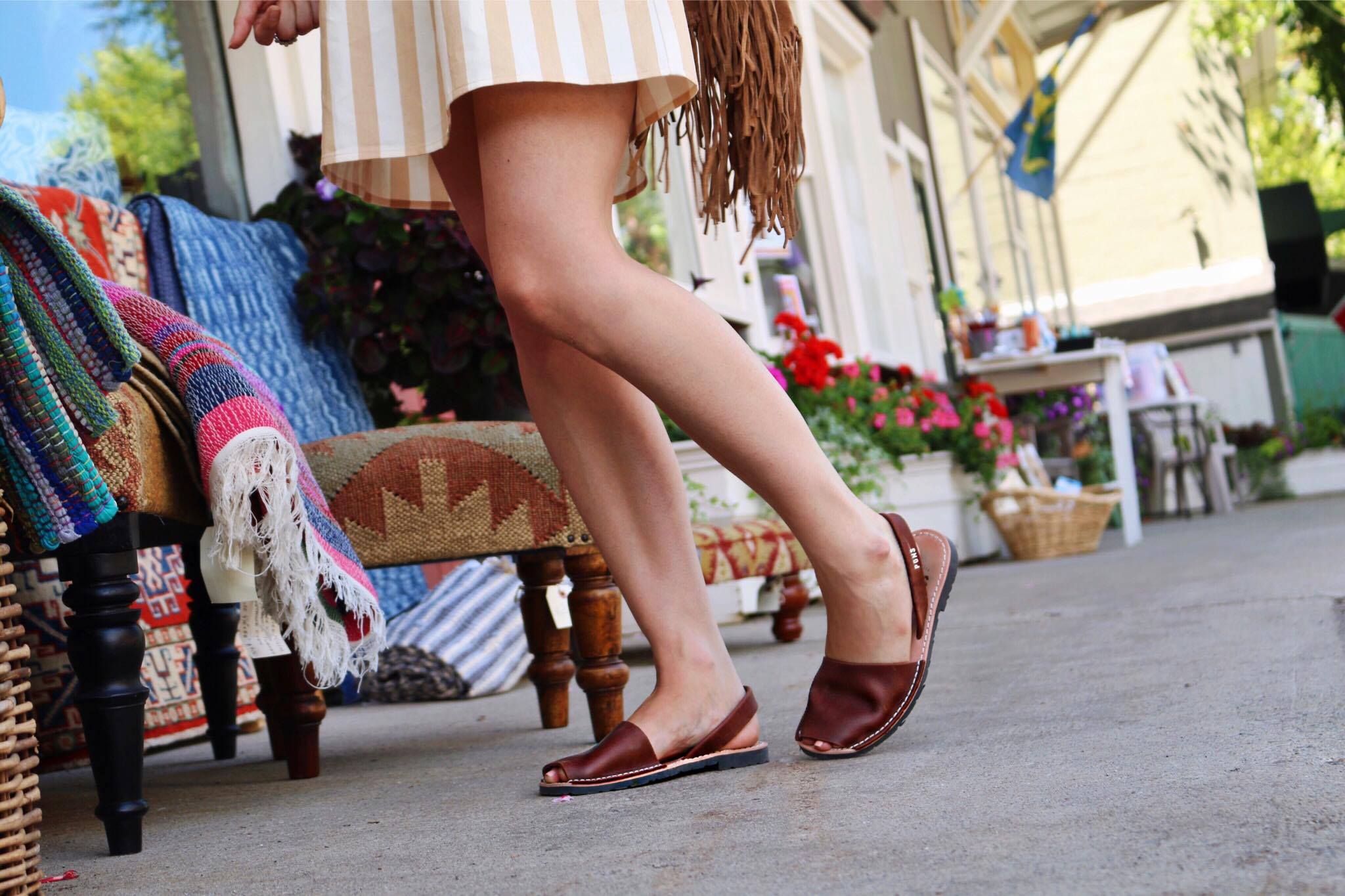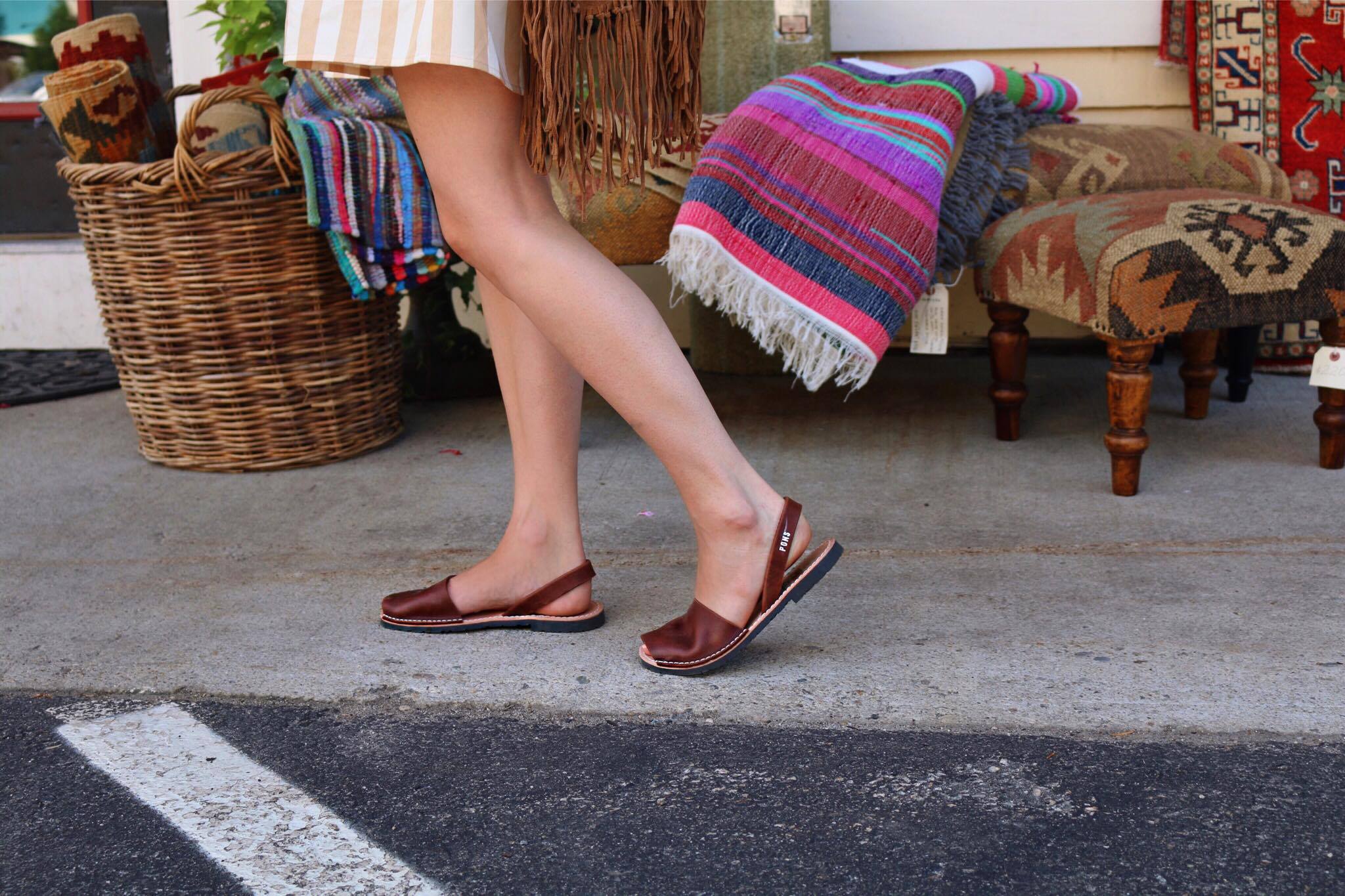 Farai does this amazing thing where they take simple fabrics, such as cotton like this Ellie Dress, and make some pretty stunning silhouettes. Love the wide sleeve that sits just below the shoulders. It was so much fun I spent most of the day walking around raising my arms up and down.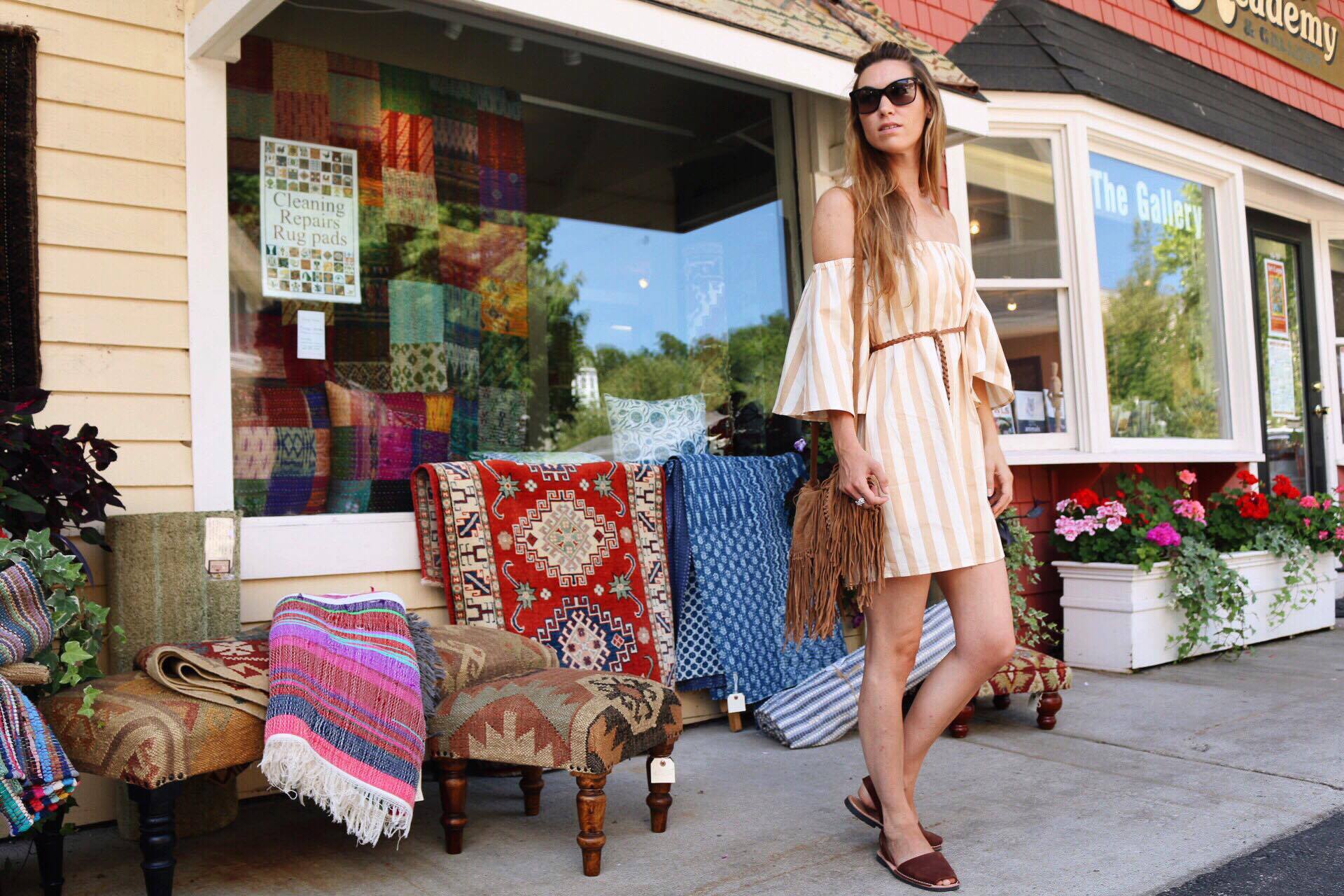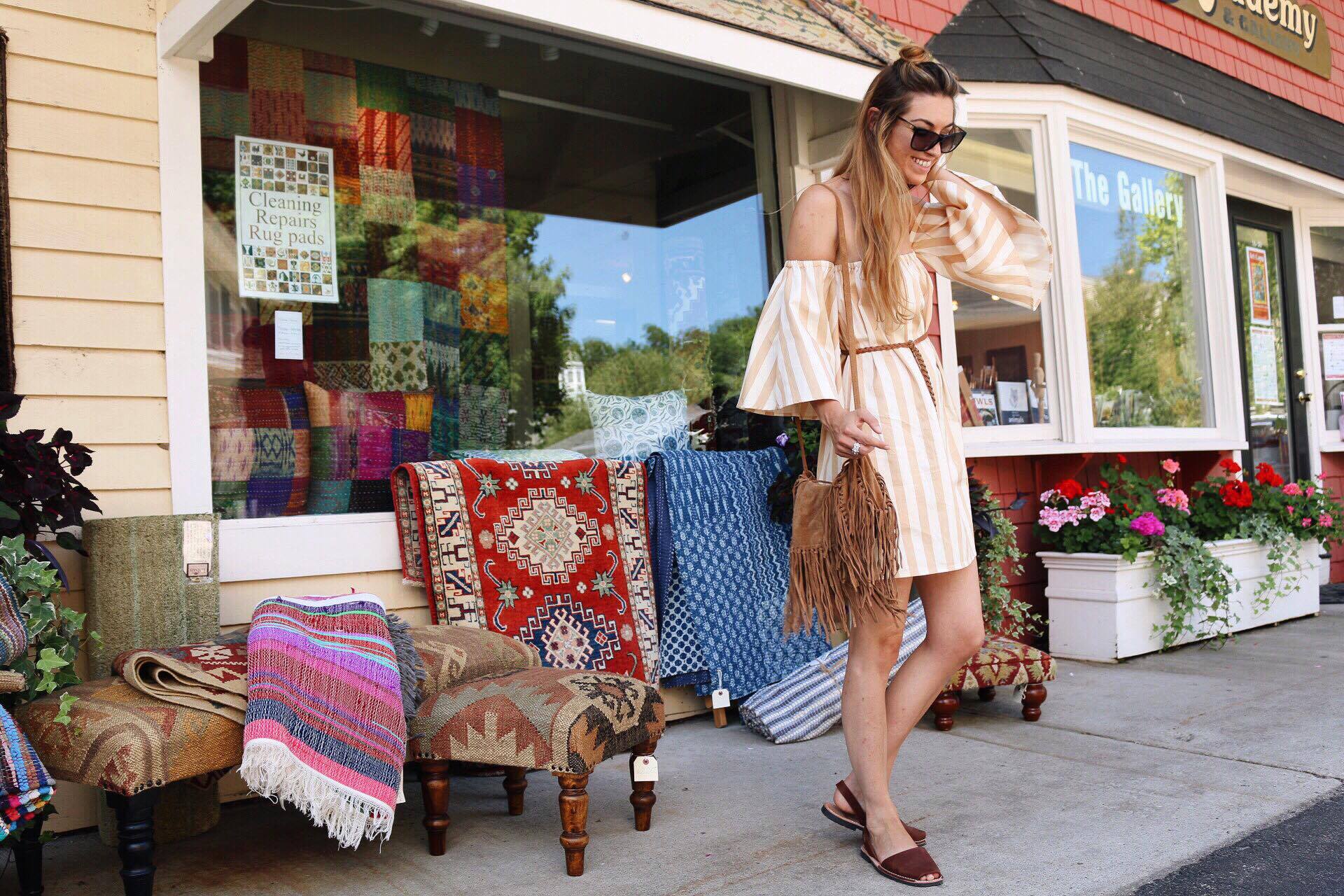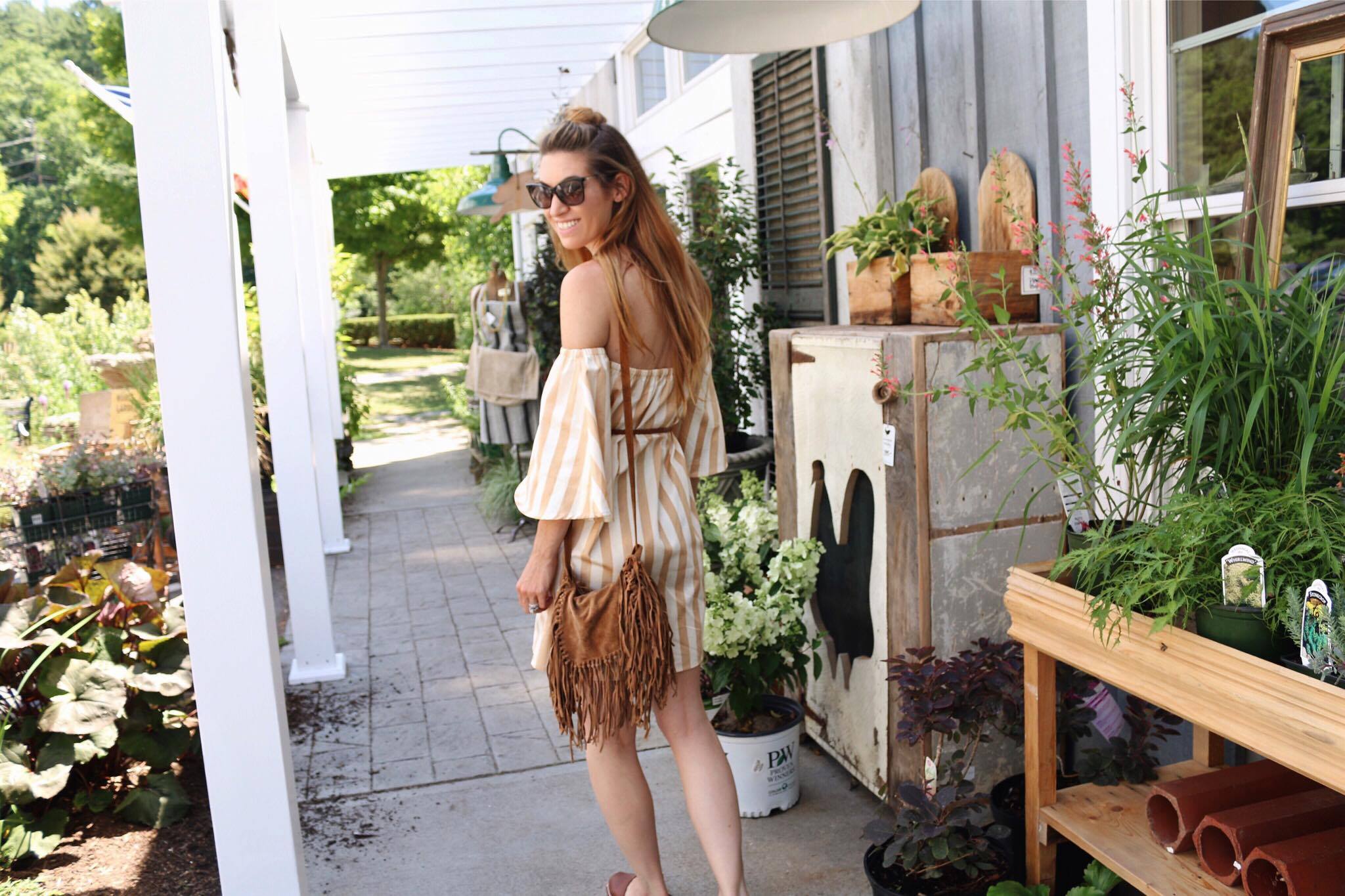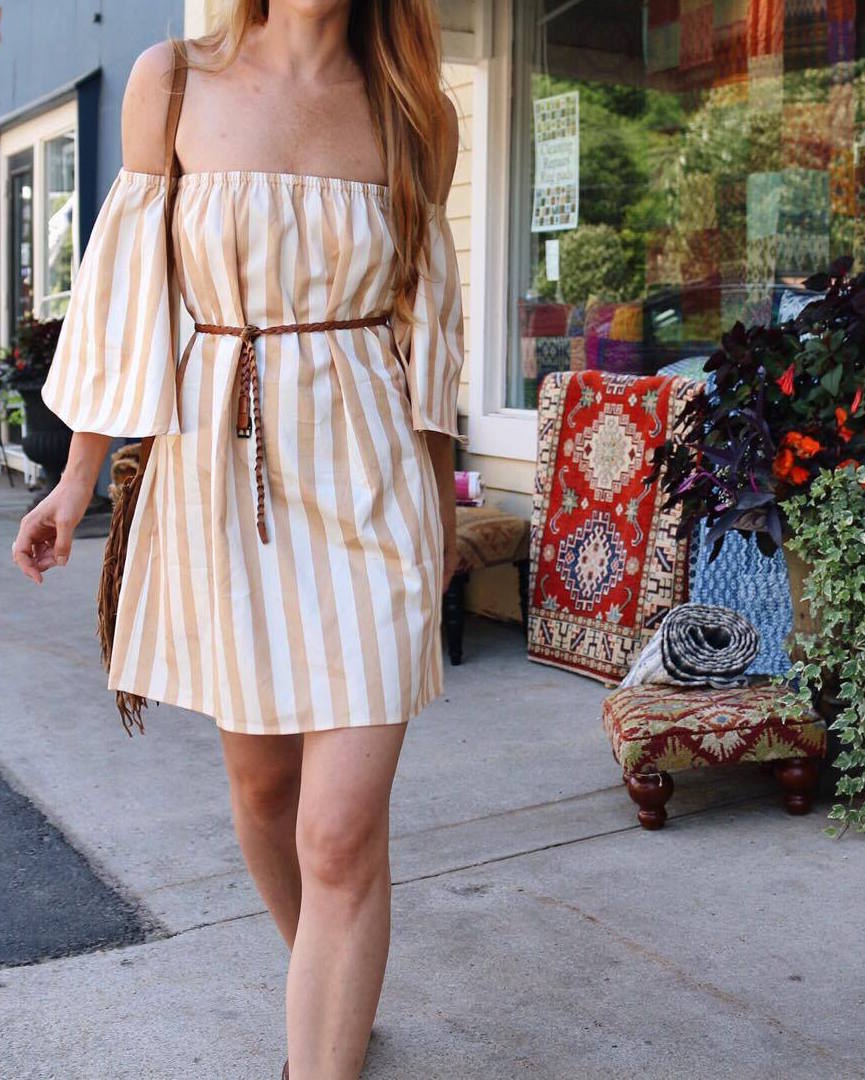 The dress was a bit too baggy in appearance, for me, so I used a thrifted braided belt tied around my waist. It was the perfect little accent but the can easily be worn without any accessories.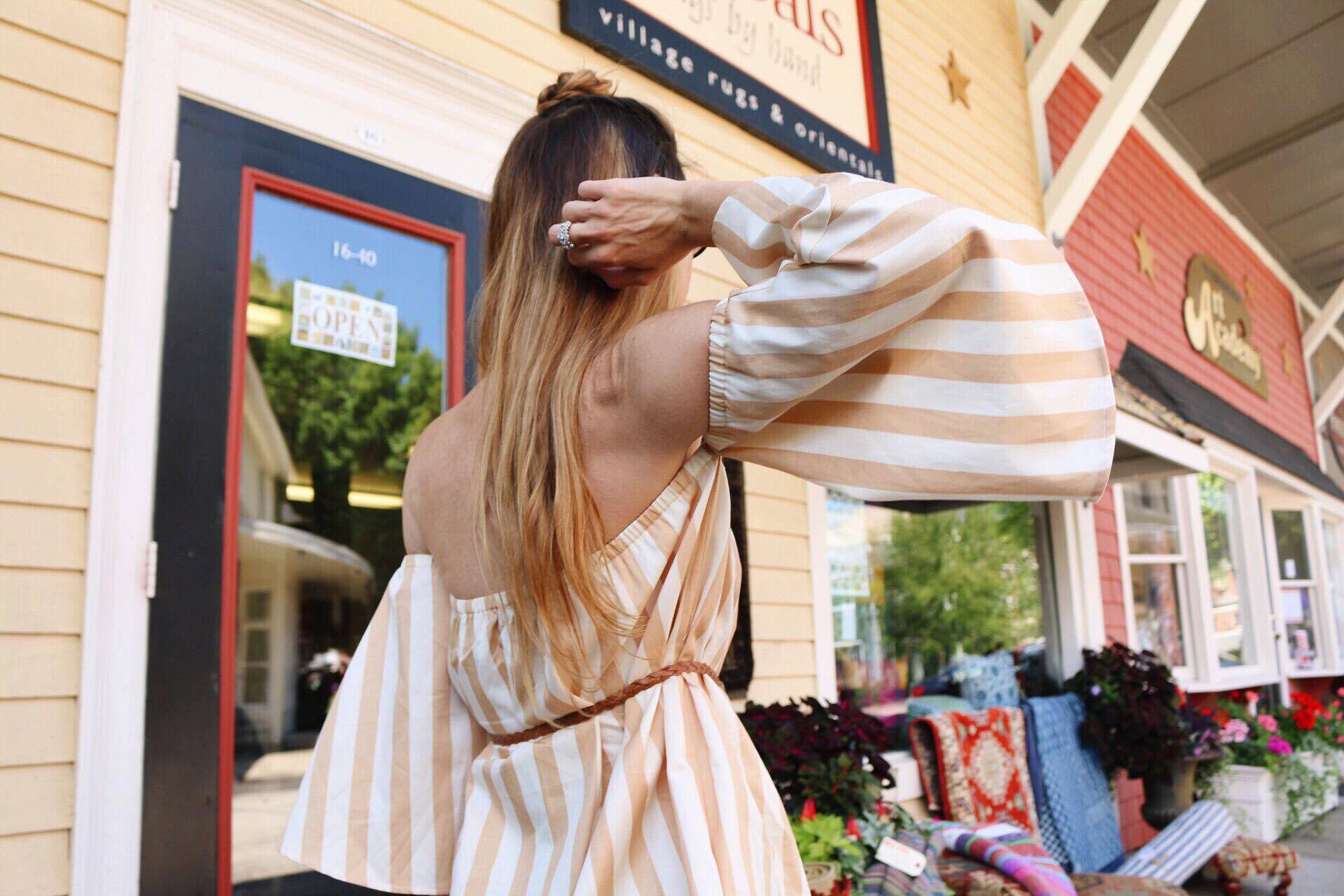 I paired the outfit with Pons Sandals which by now I'm sure you know are my go to shoes this summer and a fringe faux suede bag I have had for years (Click for similar). Lastly, because I hadn't washed my hair in days I opted for a top knot (you know to hide all that grease)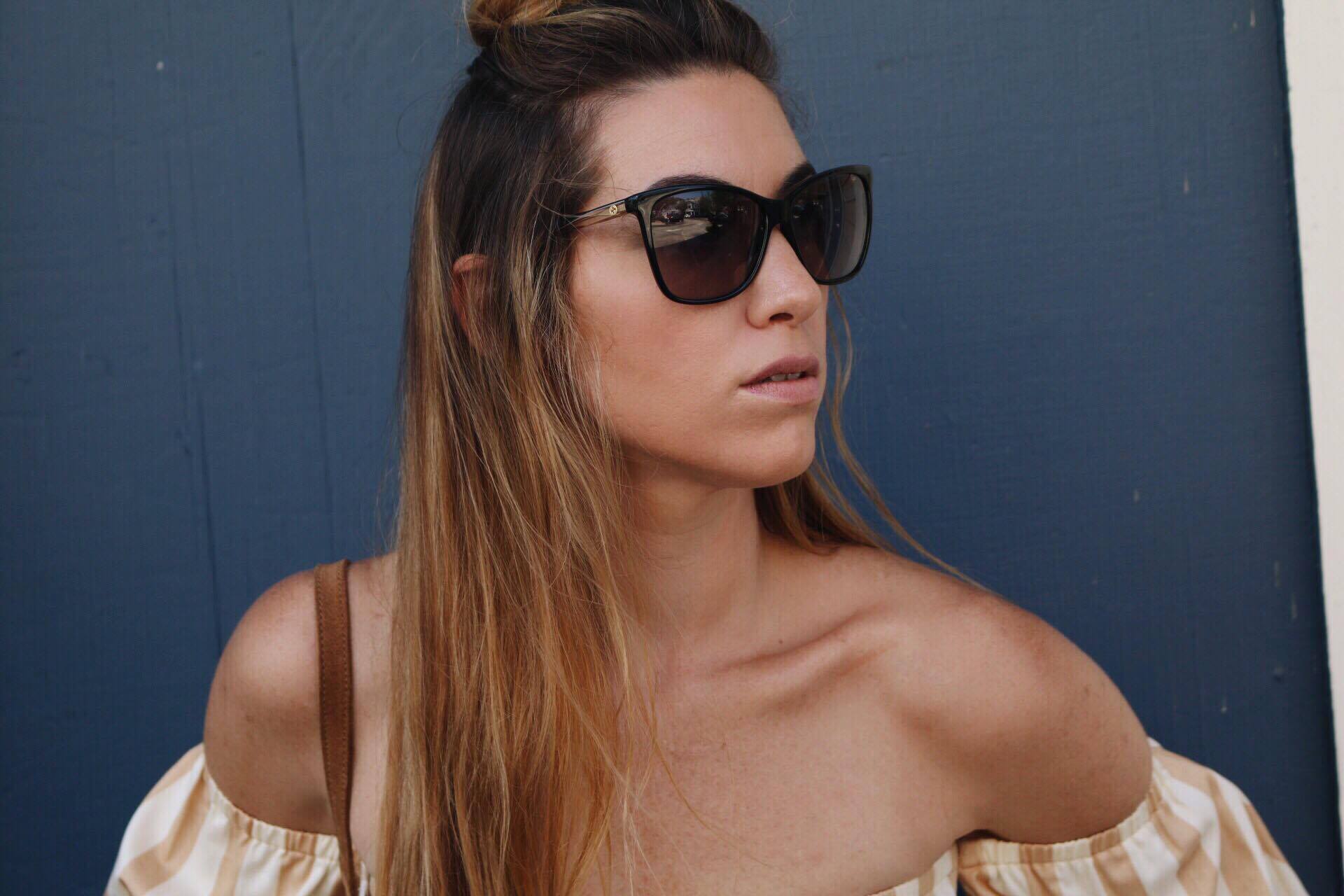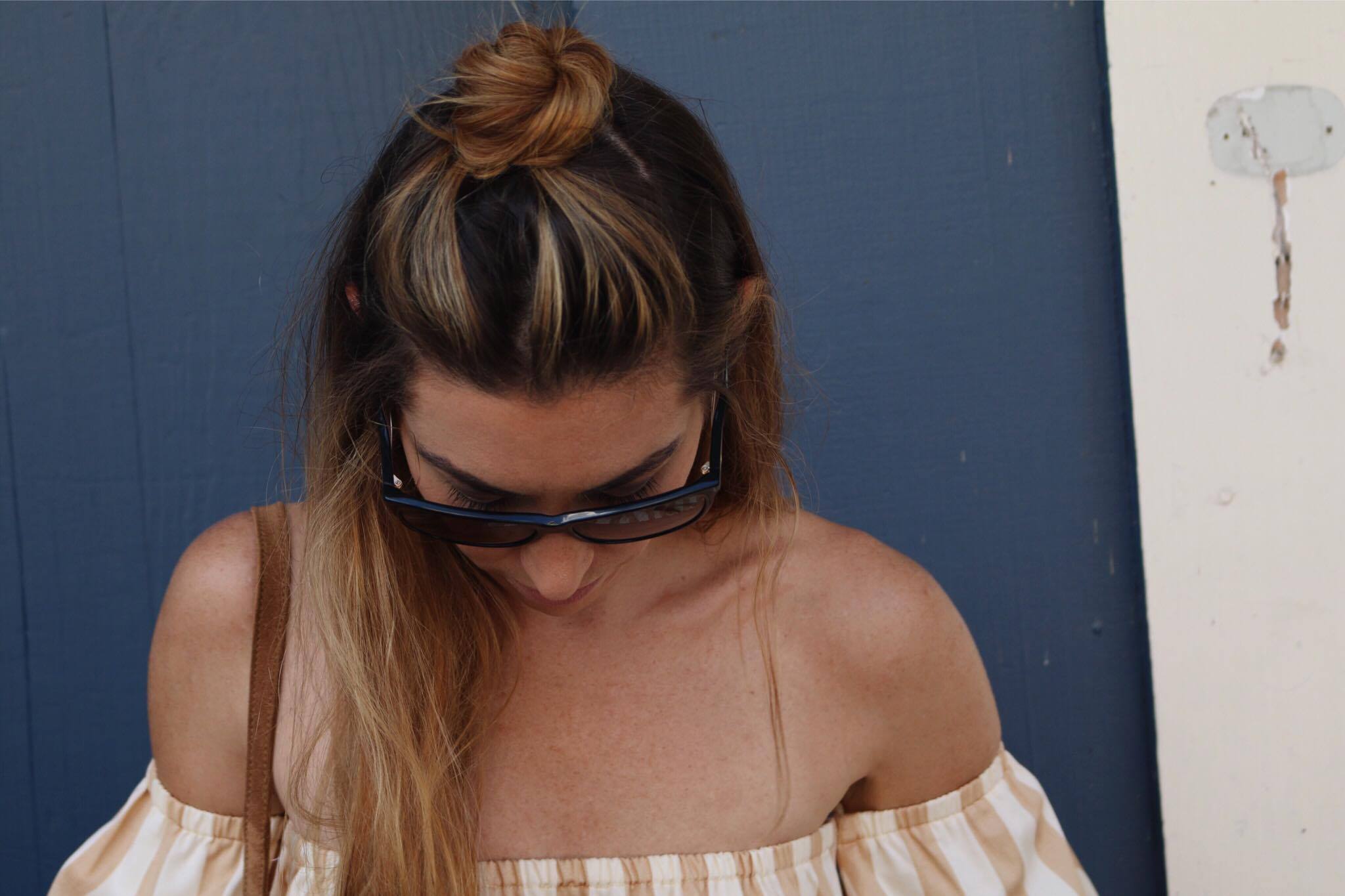 In the end I loved how effortless this outfit felt and looked. Farai makes getting dressed so easy and eco all while not skipping a single style beat. So go ahead and flaunt those shoulders!