Eco Polka Dot Dress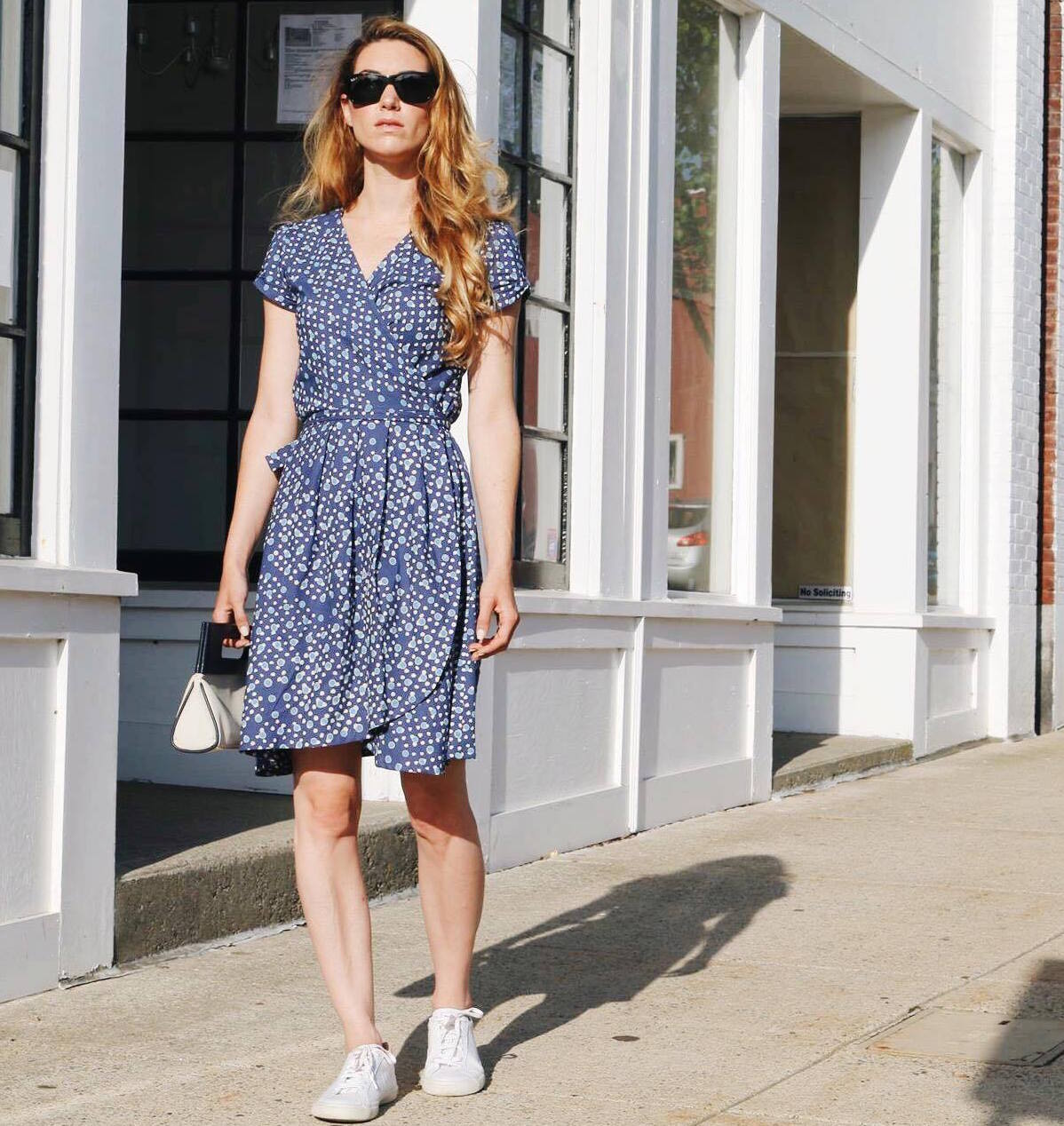 I was so excited to add this Eco Polka Dot Dress from Passion Lillie to the wardrobe. Warmer weather means it's time to break  out all those dresses I have had stored away the past couple of months.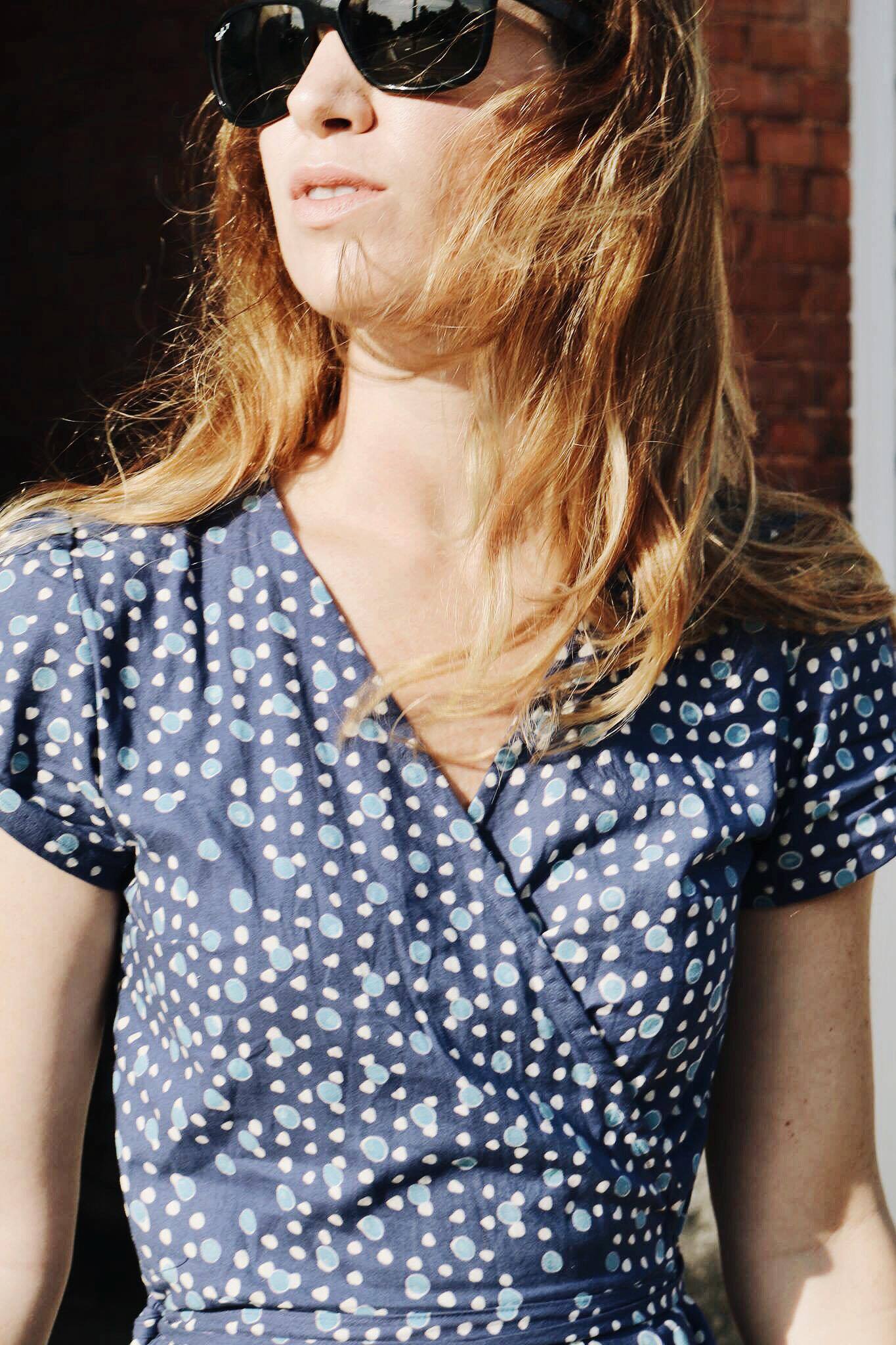 I'm always on the lookout for light weight, transitional, summer dresses and this one from Passion Lilie definitely ticks all the boxes.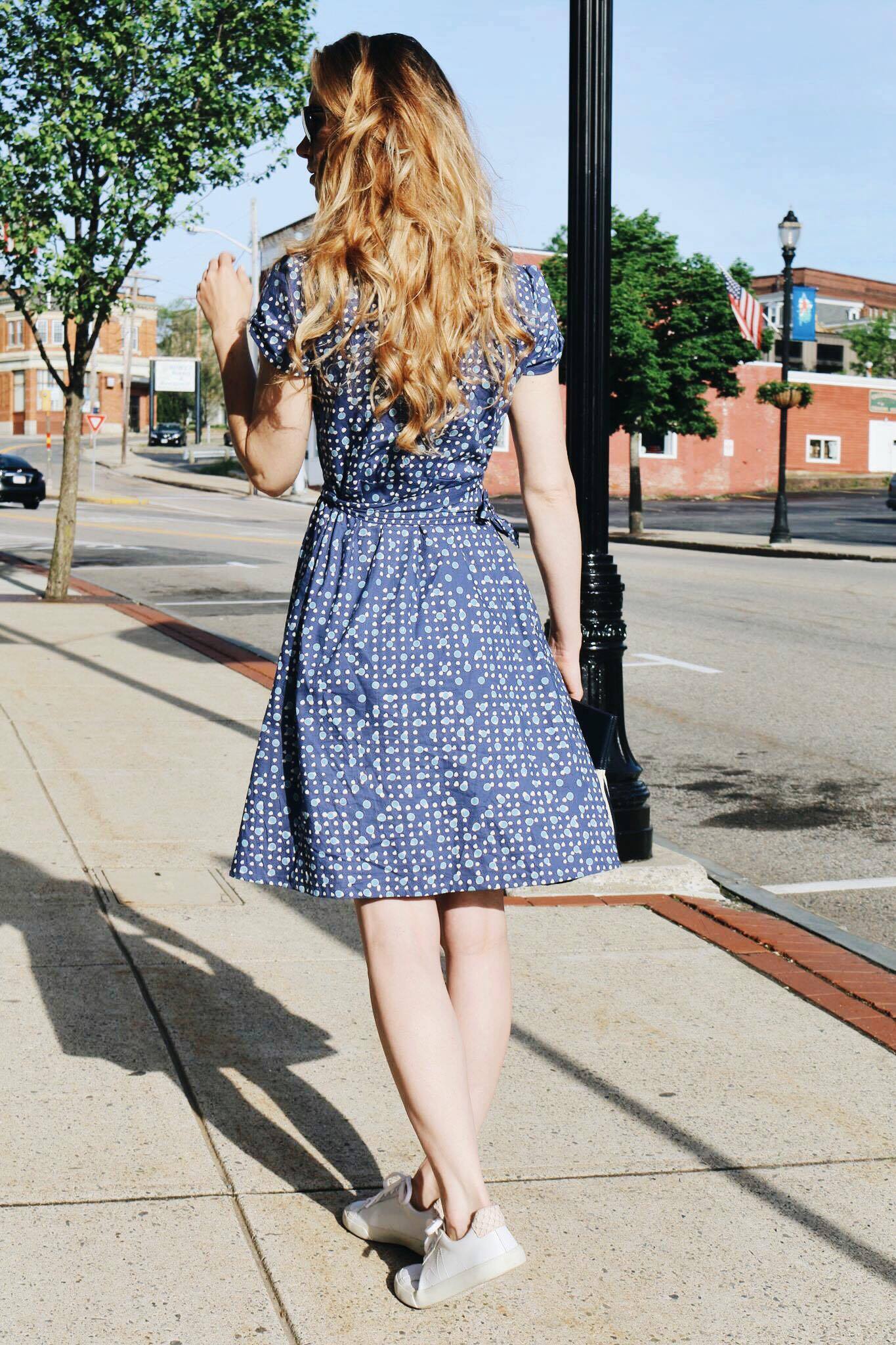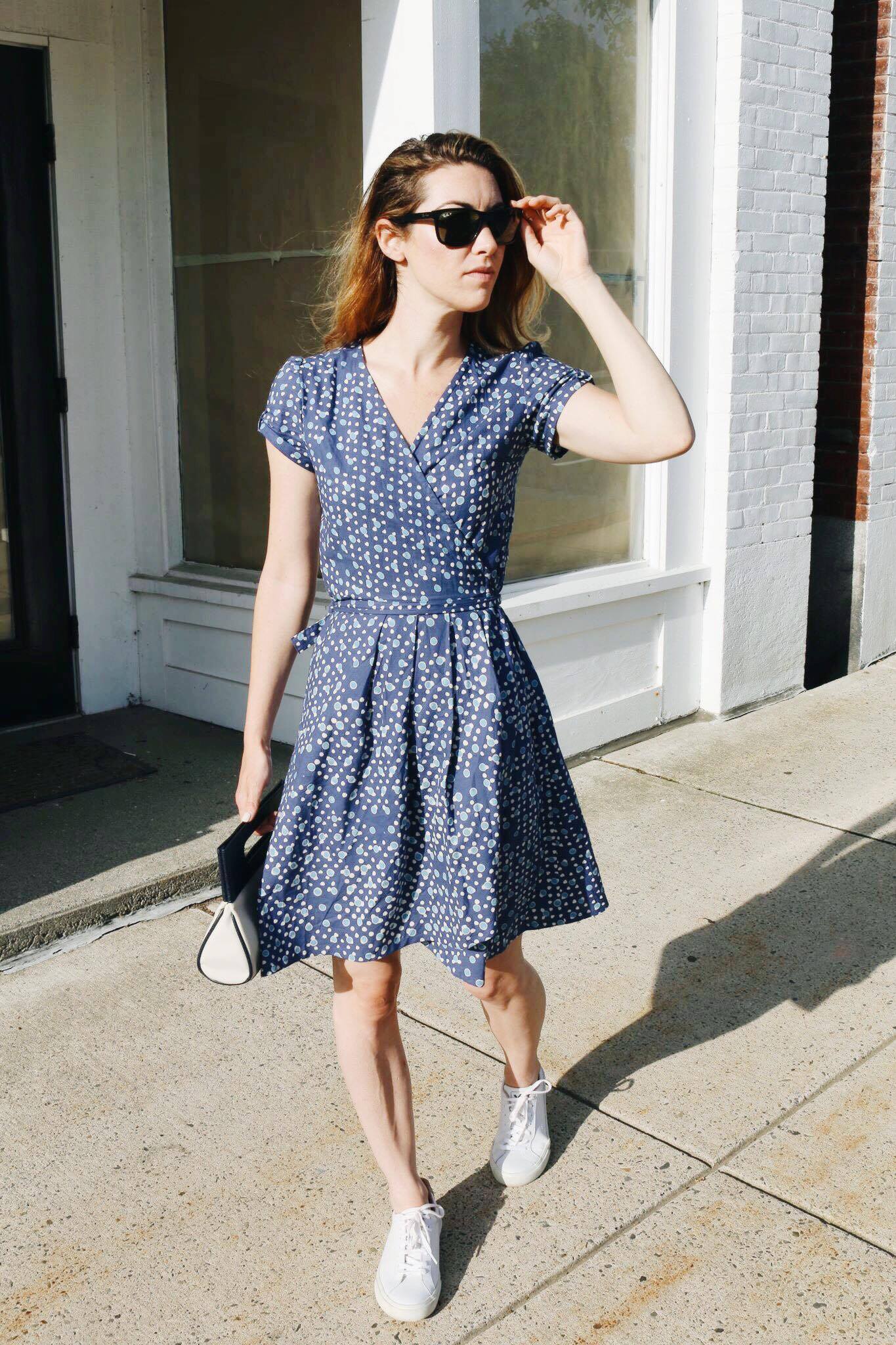 Passion Lilie is an amazing company that manufactures its clothing in India. But, rest assured it is all ethical, fair trade, and eco friendly. Artsinal dyeing and weaving are used to ensure all their garments are made to last and give serious uniqueness to each piece. By keeping the manufacturing in India they work with local communities providing fair wages and safe working conditions.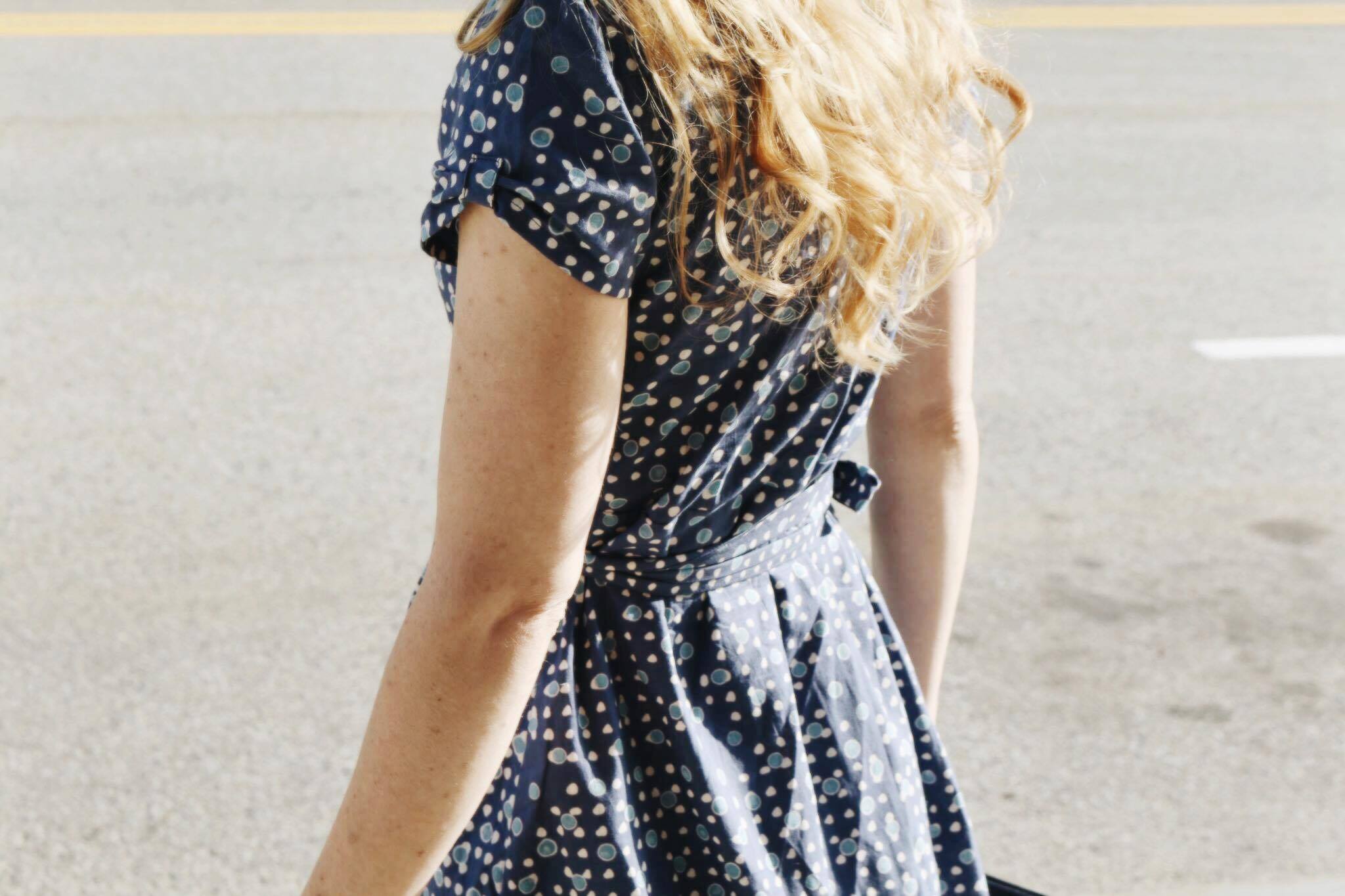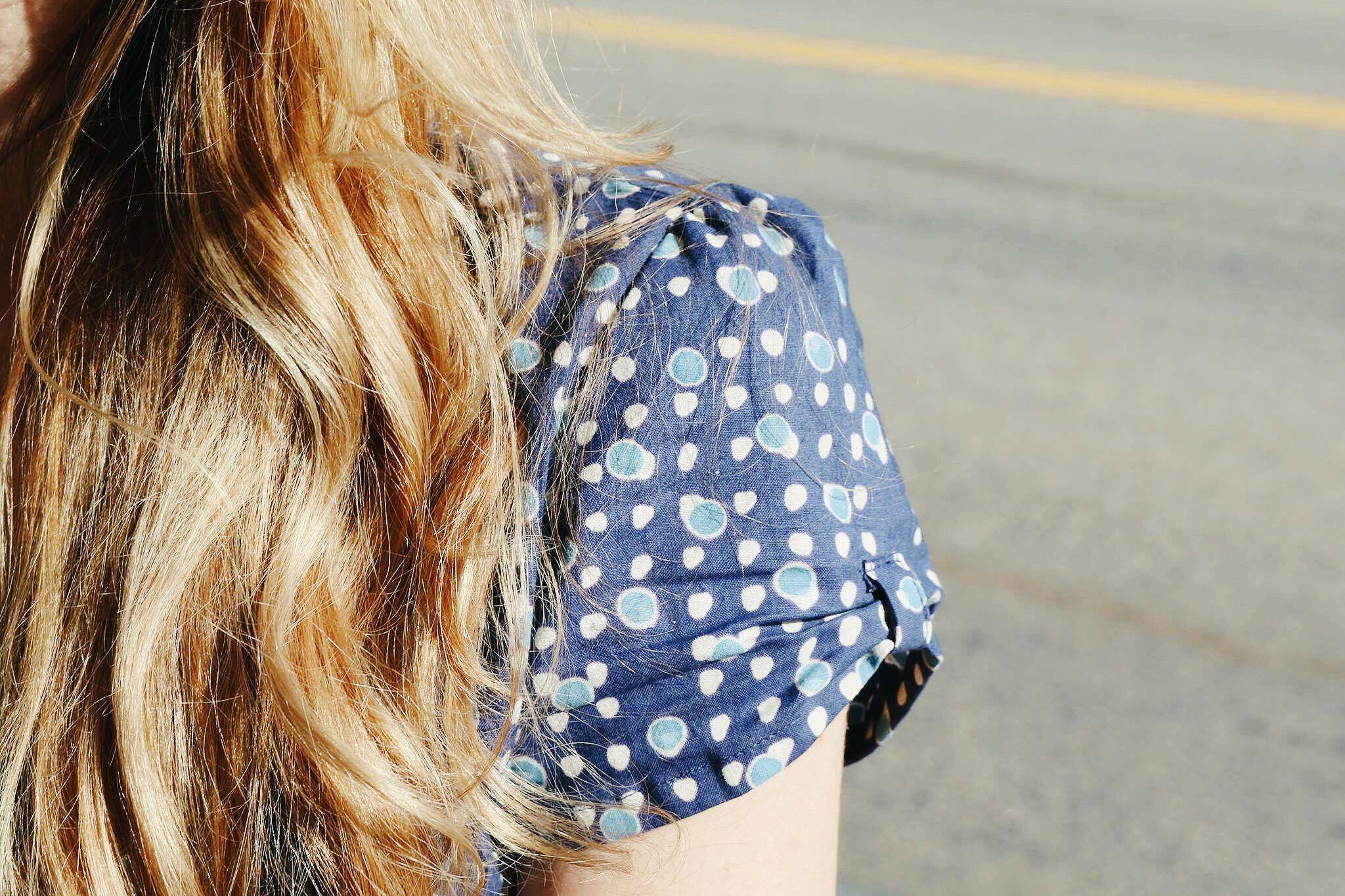 I decided to pair the Eco Polka Dot Dress with my new favorite shoes: Veja sneakers made from organic and fair trade cotton canvas, and wild and fair trade rubber for the soles. Their attention to detail, commitment to ethical practices, and commitment to zero waste results in some pretty amazing shoes! I also decided to use a bag I picked up thrifting. You can read all about that experience here. 🙂 You can shop the look below where I substituted a much better Stella McCartney bag. It's eco and perfect for the summer!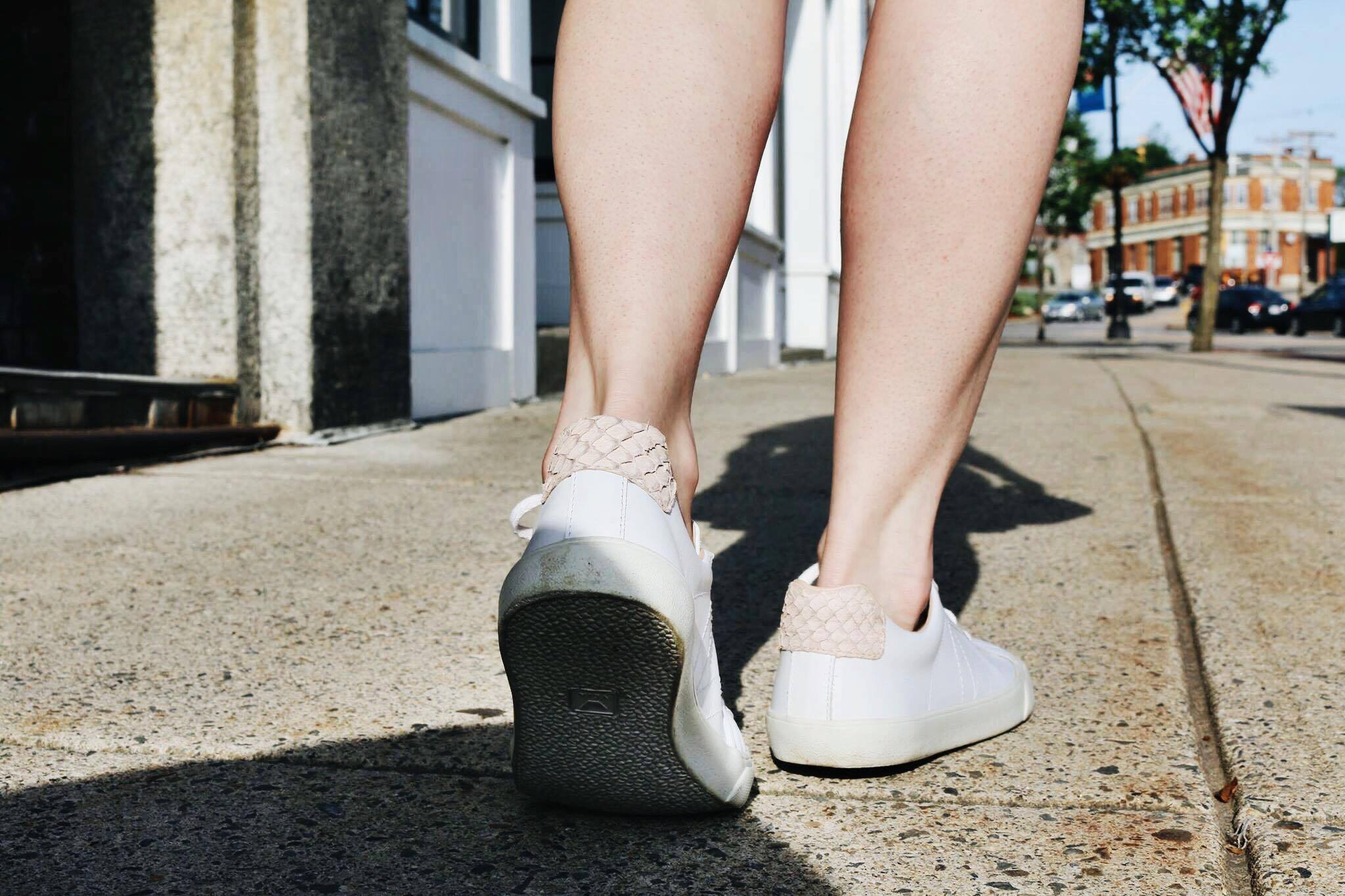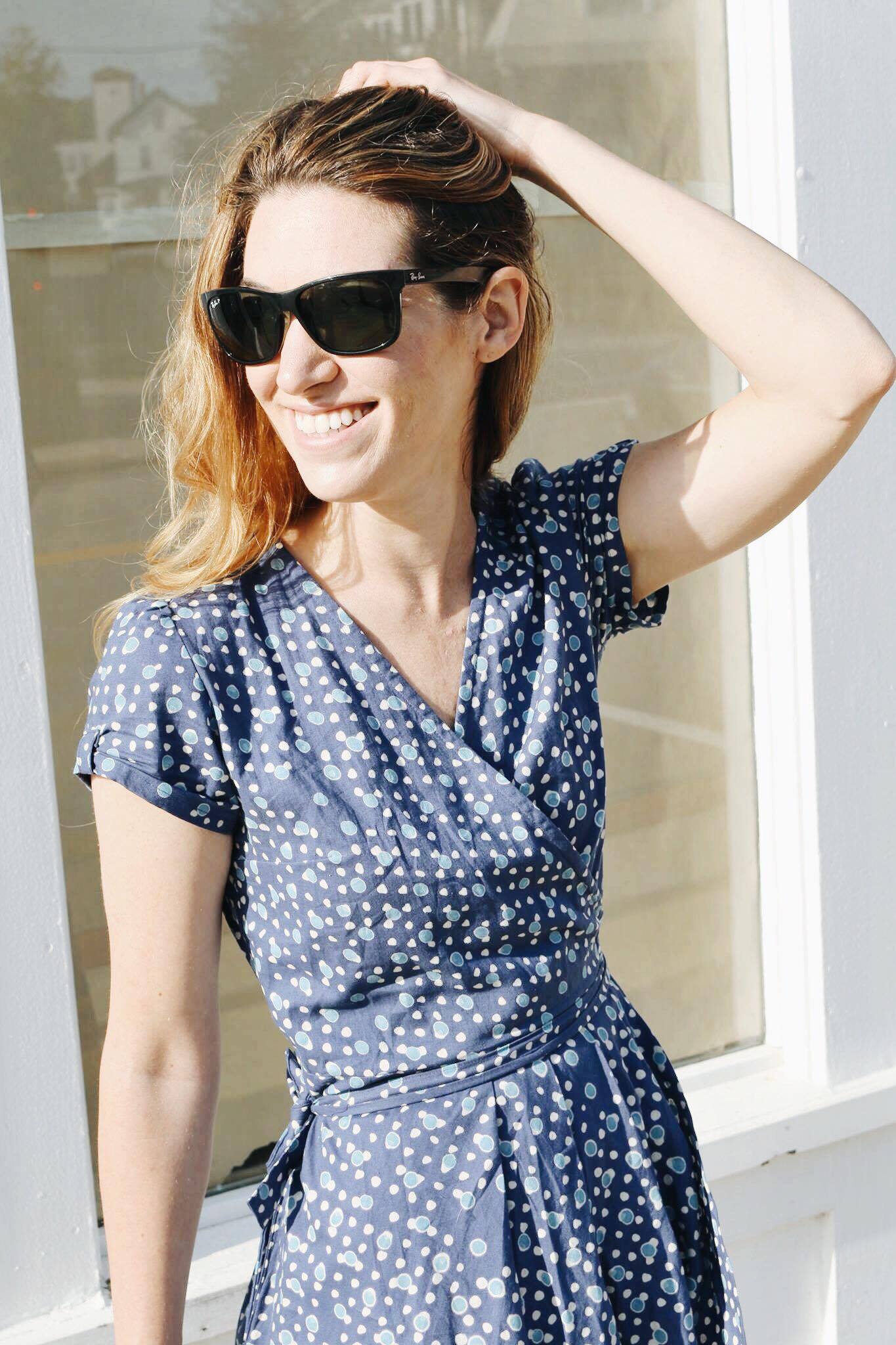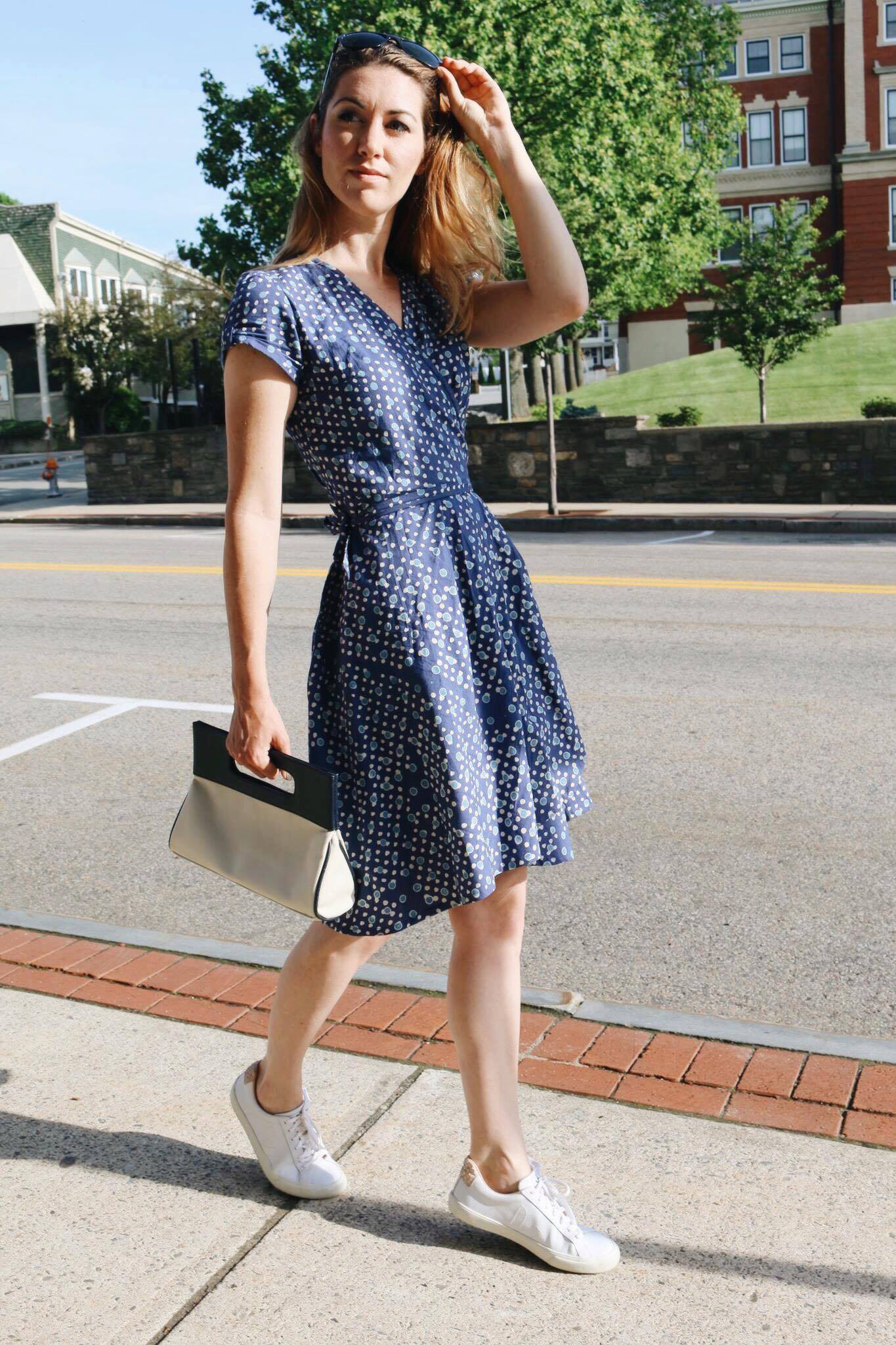 Hope you all are having a great start to the summer! Can't wait to see all your Eco Polka Dot Dress pics!