Cotton Day Dress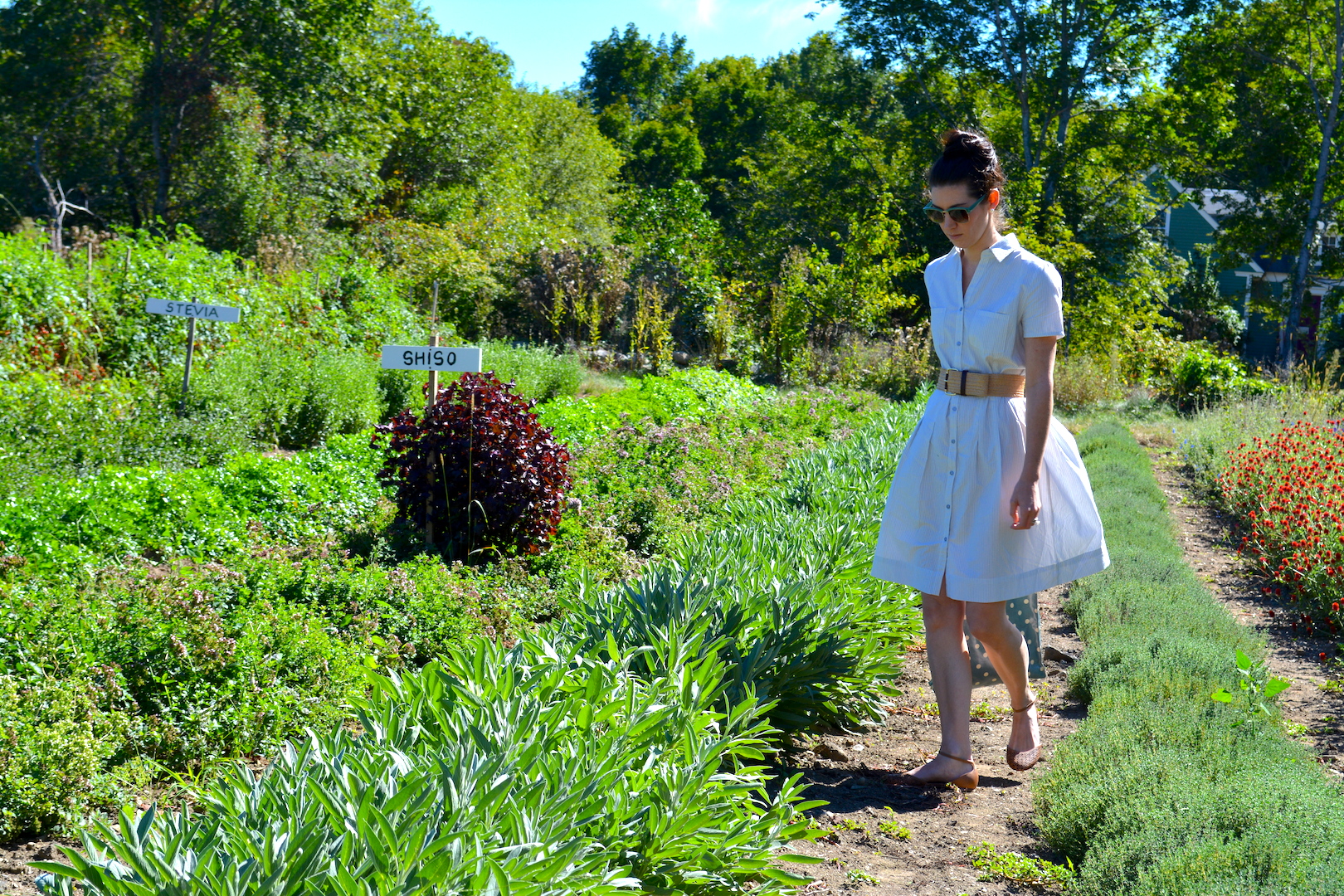 "The ultimate goal of farming is not the growing of crops, but the cultivation and perfection of human beings."
― Masanobu Fukuoka, The One-Straw Revolution
Welcome to the first day of Fall 2015! I couldn't be happier! Time to break out the Pumpkin Spice (everything), boots, and sweaters. Time to go apple picking, pumpkin picking, leaf peeping (it's a New England thing and not nearly as dirty as it sounds), and cozy up to the fire place! I love all things Autumn especially the temperature cool down. However! There are days where it still feels like summer but shorts just won't do. If I had it my way I would stock every woman's closet with wrap dresses and cotton button downs. This is party to be blamed on a heavy influence from Town and Country Magazine. The look is effortless, timeless, always chic, and so simple to wear and style!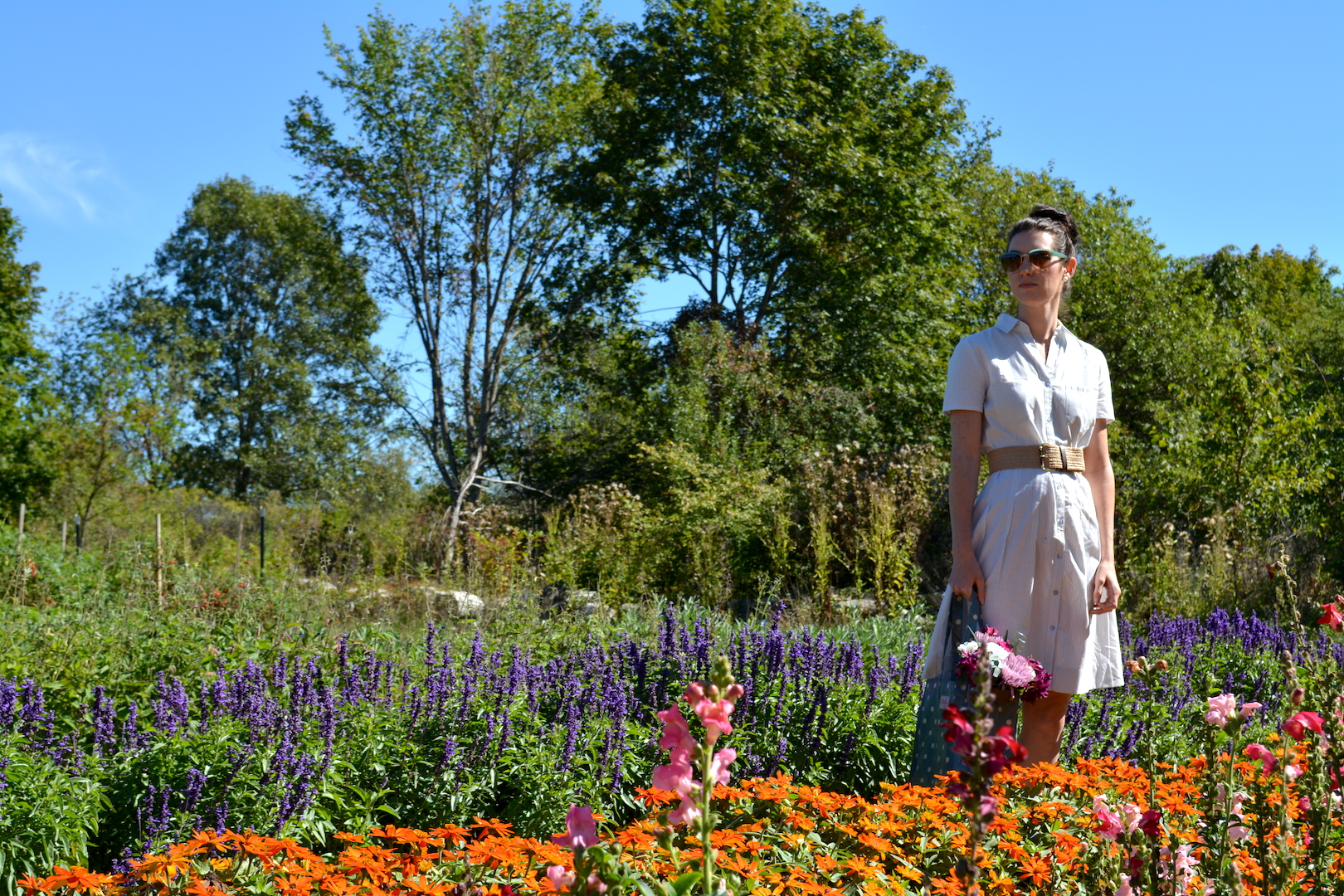 You can easily get "dressed" up for the Farmer's Market, apple picking, fall fairs etc. but simply throwing on a cotton button down dress. It still amazes me how a simple one piece outfit can really make you stand out but takes much less effort than pairing together pants and a shirt.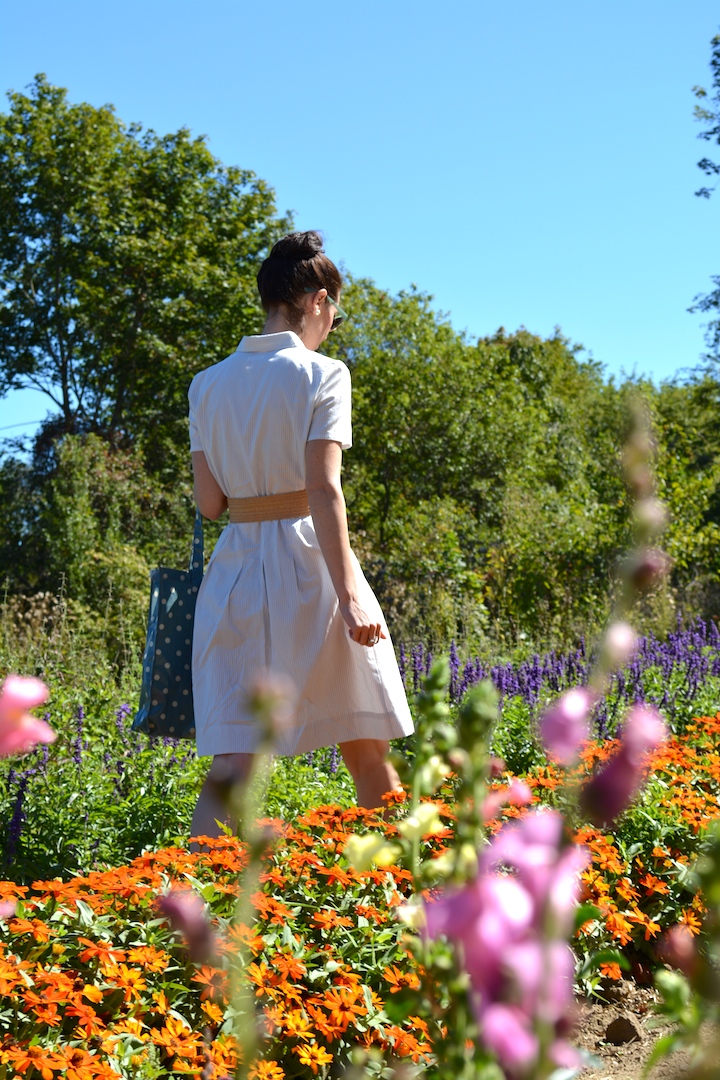 Bibico is my new go-to for all thing's day dresses. The company founded by Snow and Tim Douglas follows a very familiar start-up trajectory. Snow and Douglas were sick of the lack of quality in fast fashion and the complete disregard for the human efforts behind each piece. In effort to change this model they design their own clothing (you won't find another piece exactly like their's anywhere else) and use Fair Trade factories and textiles to ensure each piece is made with sustainability in mind.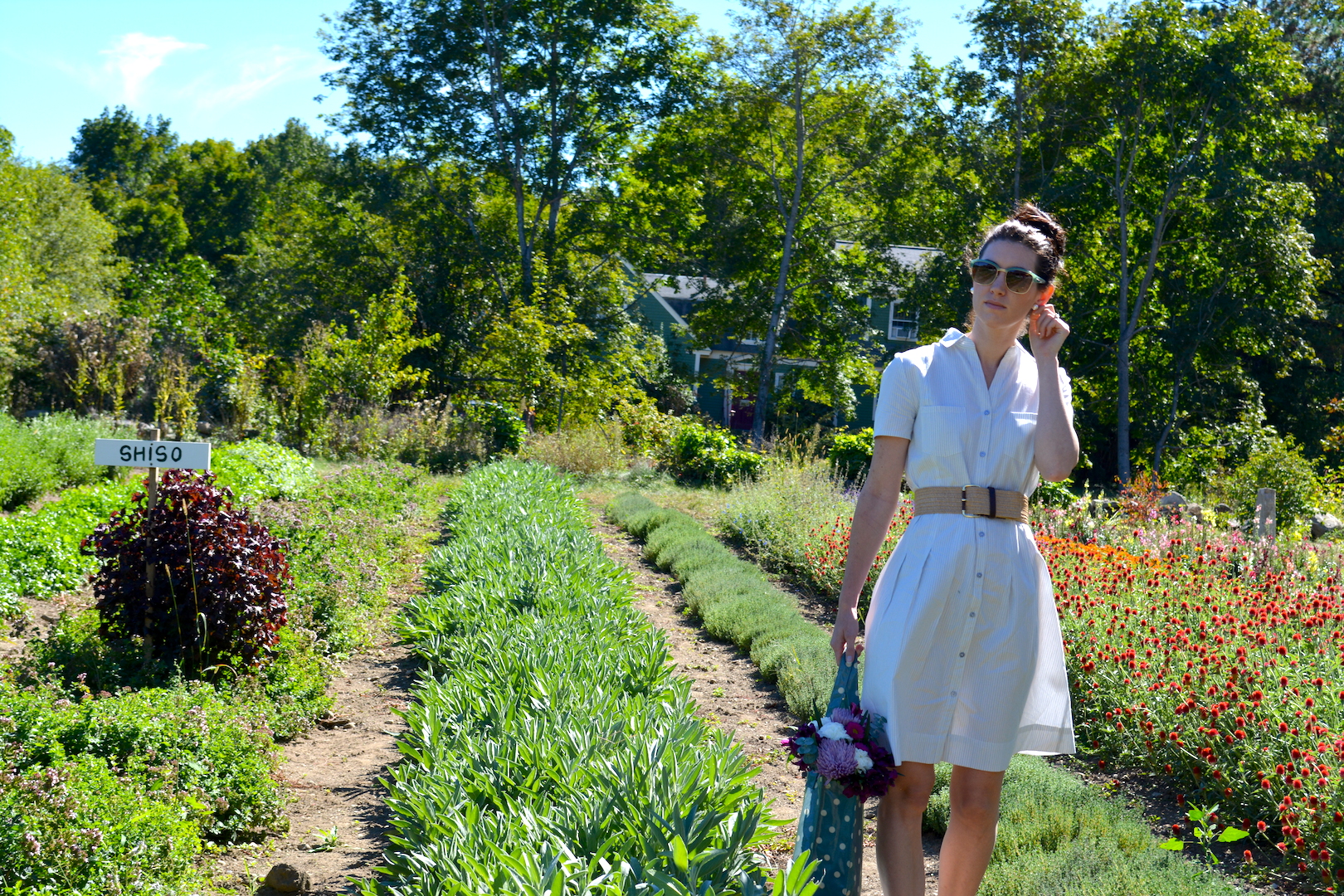 The Ophelia Striped Shirt Dress that I bought is the perfect homage to the companies style, attention to detail, and commitment to ecologically produces pieces. It is 100% cotton and Fair Trade.  Shirt dresses are unbelievably comfortable and this one is no exception. The only downside is cotton – it wrinkles! The good news about wearing it in the fall is that the temperatures cool down so will all your sweating (I mean glistening) and there is less chance for extreme wrinkling!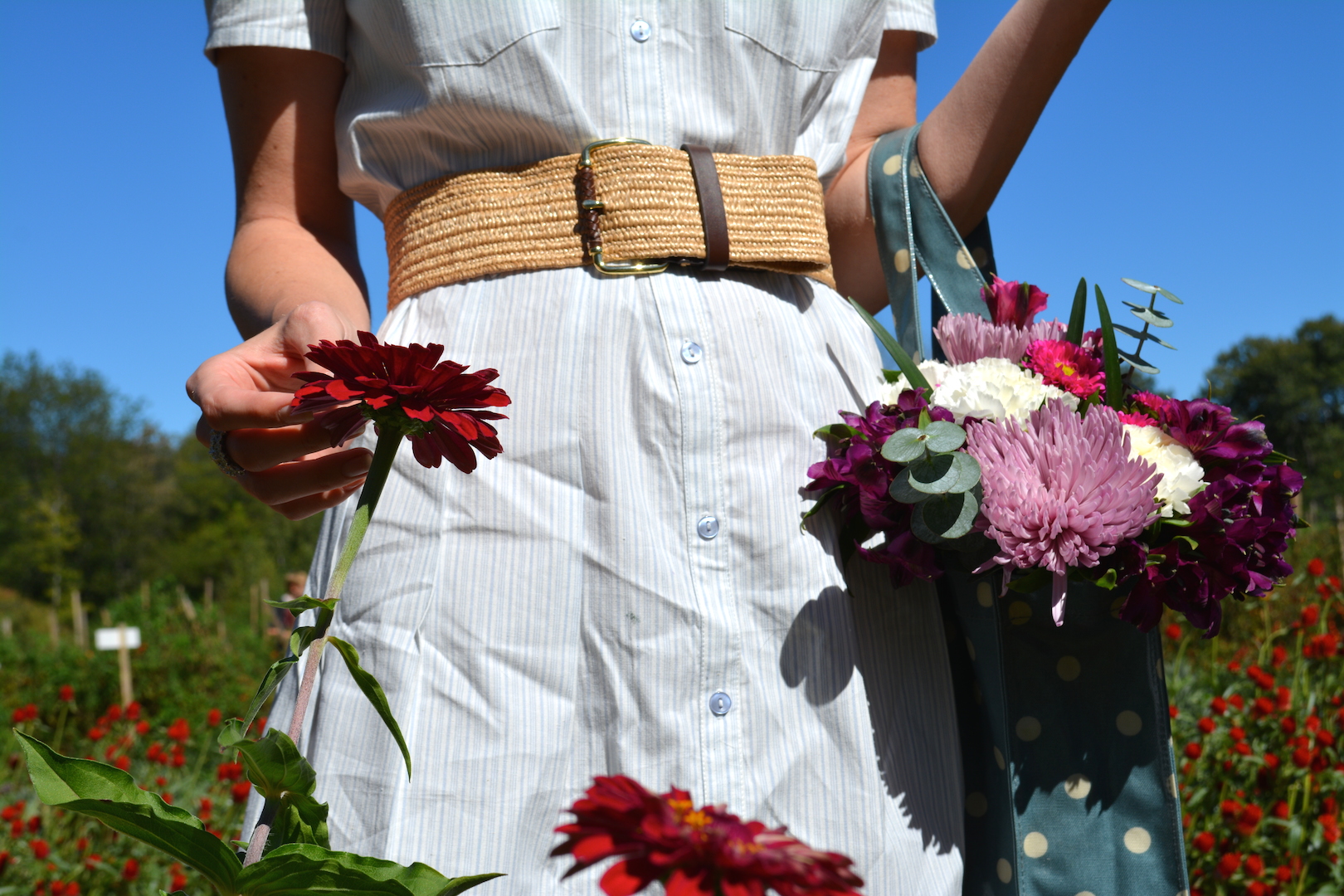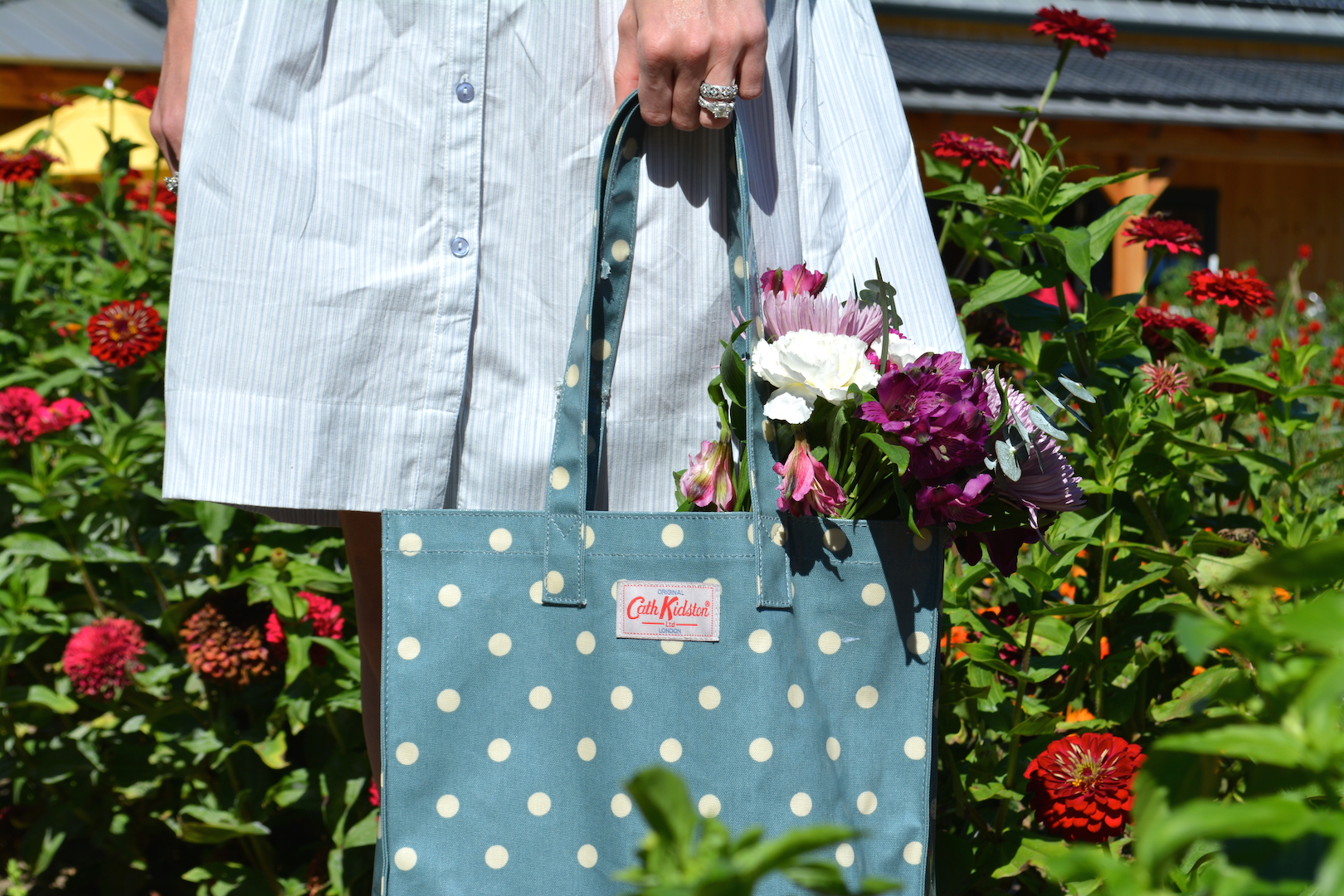 For an effortless day look pair it with a woven belt, flats, and a reusable bag. This combination is perfect for just about any Autumn activity (maybe not raking up leaves). I chose an older Cath Kidtson bag for my look. While I can't testify to the companies 100% commitment to sustainable pieces they do offer a reusable shopping bag that is made 100% from recycled PET.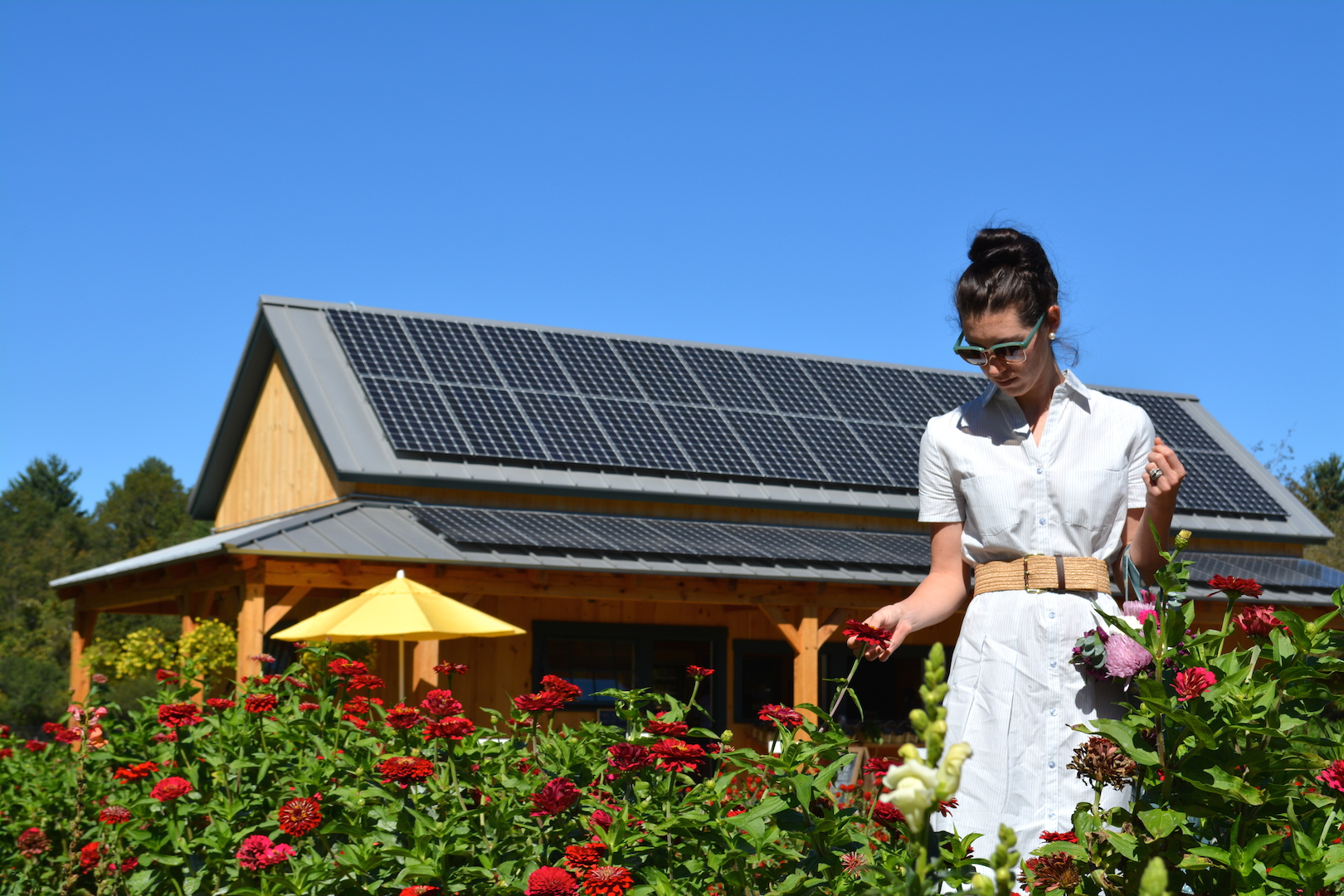 Oh! One last thing. The Orphelia Dress and many more are currently on sale! Originally $115 it is now $57!!
Hope you all enjoy this fall! Can't wait to see what the next few months has in store!