Something Old & Nothing New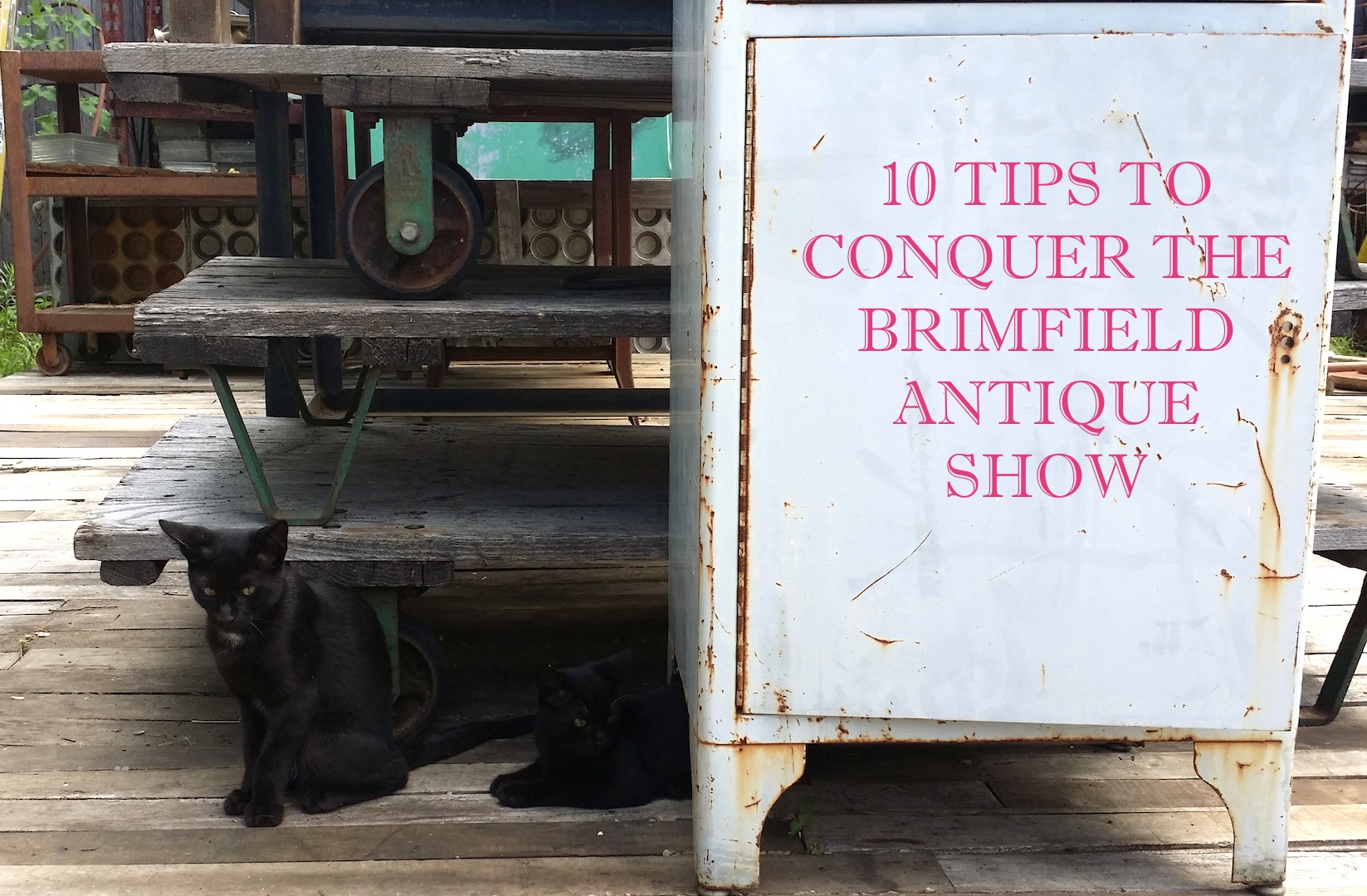 "I've always had a keen sense of history. My father was an antiques dealer and he used to bring home boxes full of treasures, and each item always had a tale attached."
― Sara Sheridan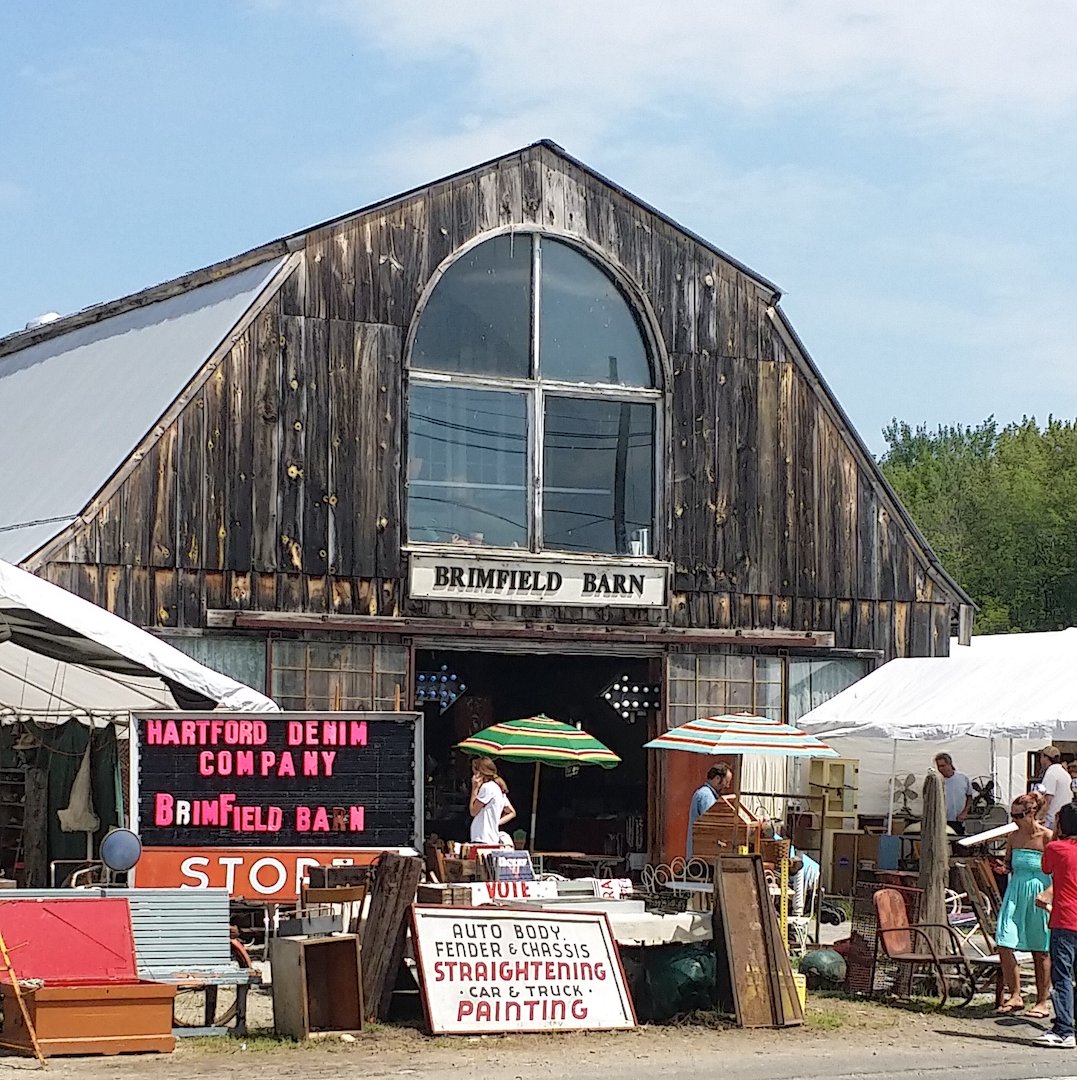 If you haven't been already or at least heard of it the Brimfield Antique Show is a must do! Starting in the 1950's the Antique Show and Fair has become the largest and most well known in the country. Running approximately half a mile along Route 20 in Brimfield, Massachusetts the Brimfield Show offers up something for everyone! For the past couple of years I have made it a habit to go with no agenda other than to look around and find inspiration. From furniture, to home decor, fashion, garden pieces, buttons, bowling balls, pub signs and much much more you can easily make a weekend out of it. And, in case you needed one more reason to go you can sometimes spot celebrities from near and far including lifestyle maven Lauren Conrad.
The Show is open three times a year during May, July and September. So if you are looking for something to do with the family, by yourself, or perhaps on a first date you are in luck… there is one more showing this year from 8- 13 September!
With so much to see and find there are a couple of things you should know ahead of time to make your visit a success!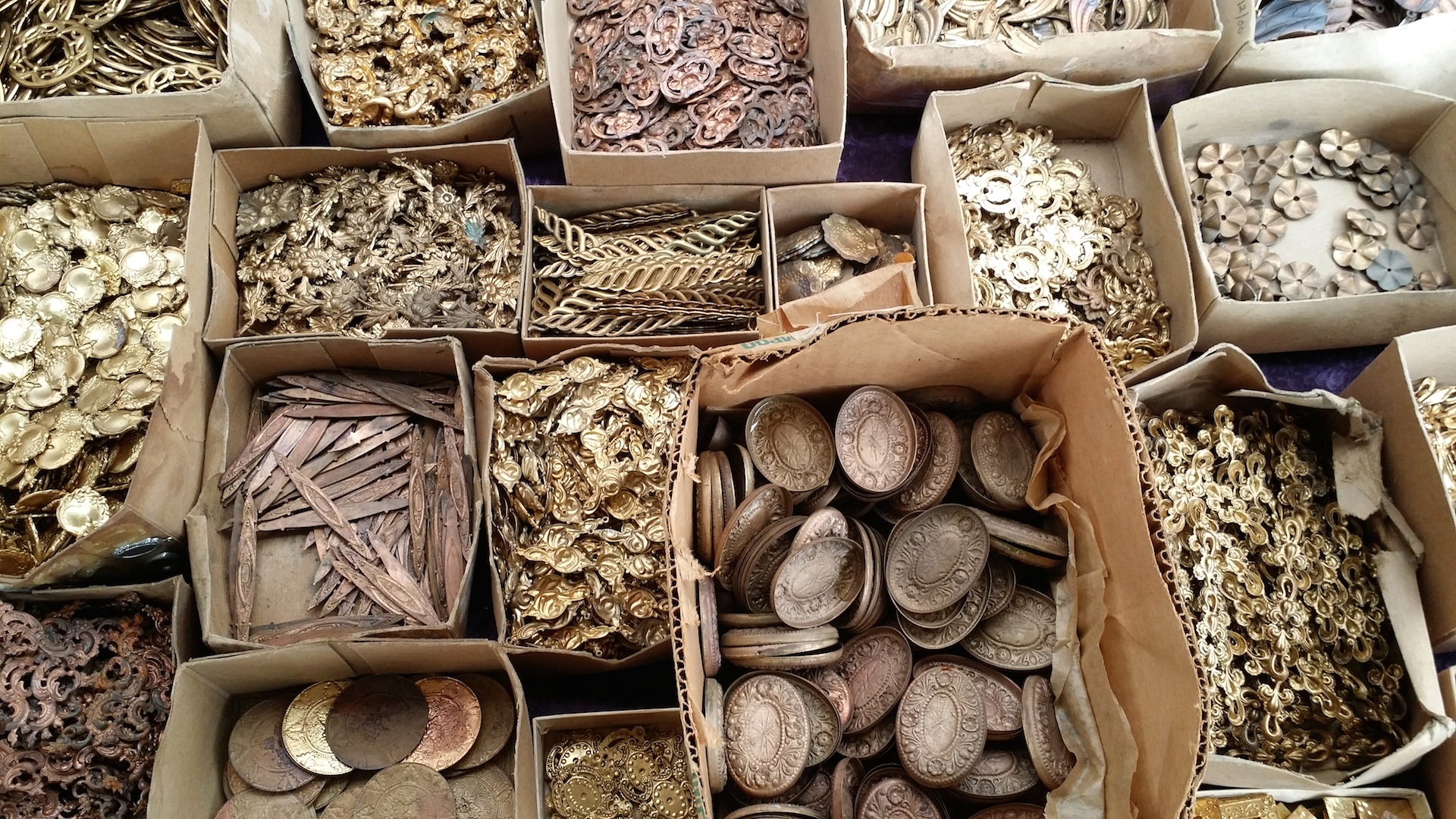 1. Make a Plan
Part of the excitement is not feeling overwhelmed so make sure to check out the Brimfield Website ahead of time to find out all the details including dates, opening times, maps, vendors, and parking information. Don't forget to download the Brimfield Flea Finder! A great app that uses GPS location to help you navigate your way around along with a host of other features including general info.
Saturdays tend to be the busiest. But, if you are willing to visit a few less vendors  then go on a Sunday. Most of the parking is free (drive down the entire strip first before deciding on a spot and you can find spaces right in the middle!), there is still plenty to see/find, and admission costs are virtually non-existent to many of the fields. Also by Sundays all the vendors are packing up and ready to leave so you will get the best bargains!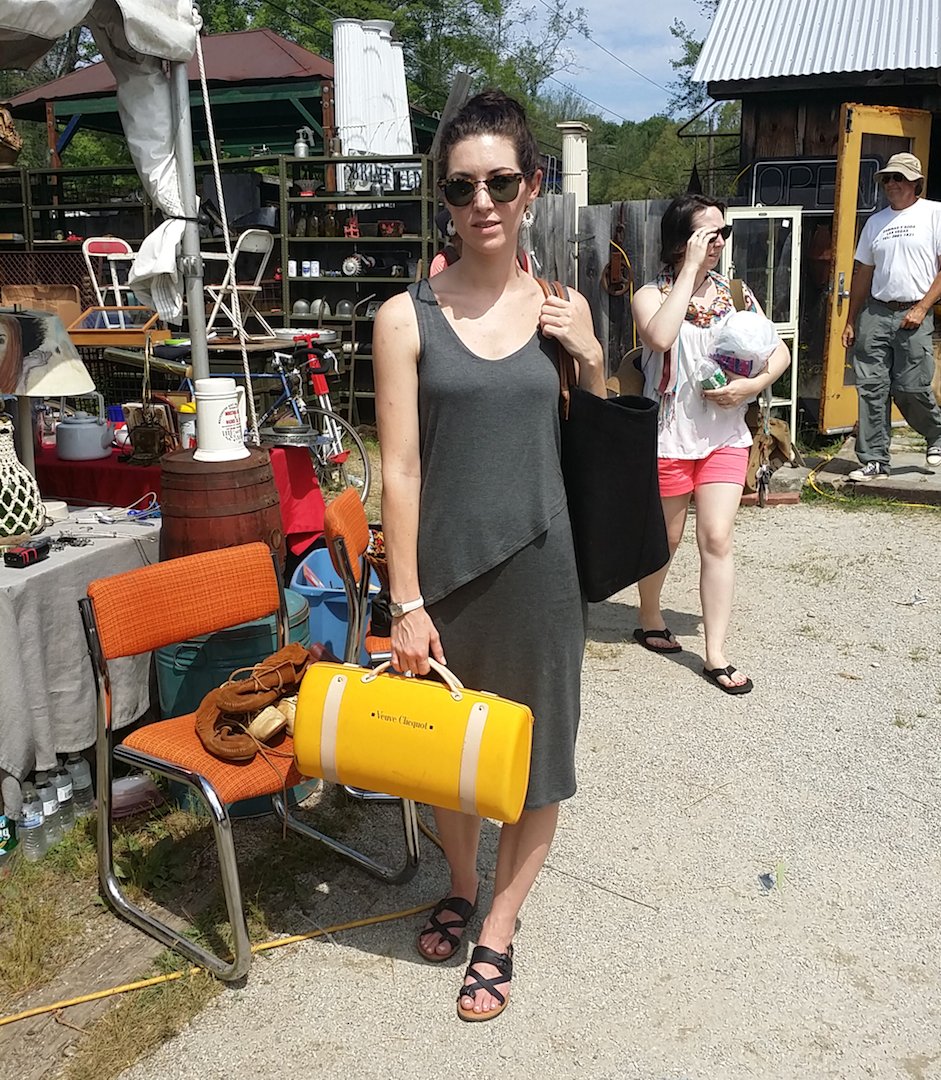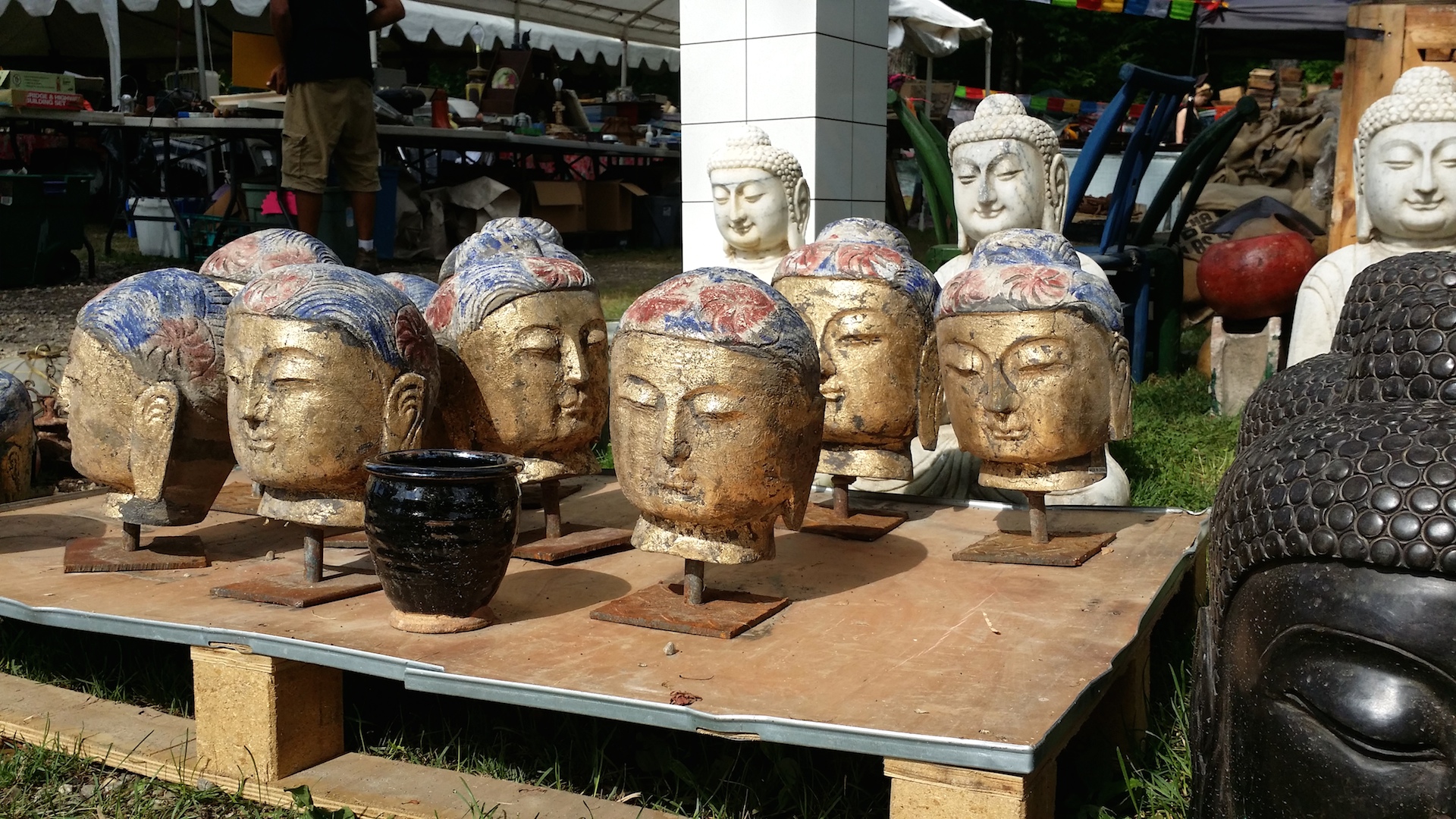 2. Wander
Try to arrive early in the morning and spend at least an hour just getting yourself acquainted with the show. Look for fields, vendors, and items that are most appealing and then move one. You can come back to them later! One of the biggest mistakes people make is buying the first thing they see and then finding that same item later on at a much lower price! Get lost and just take it all in!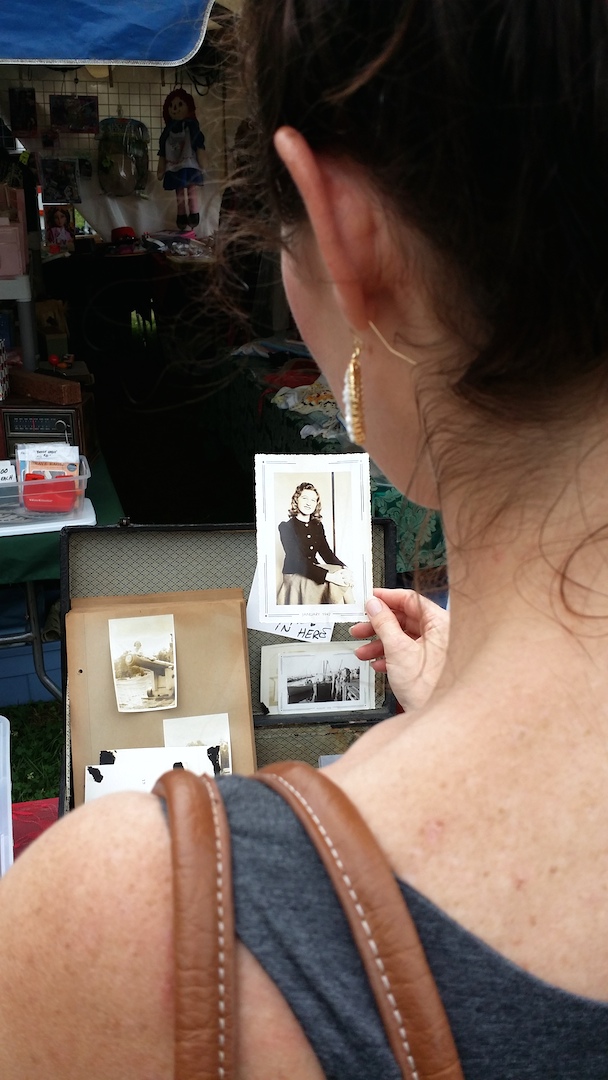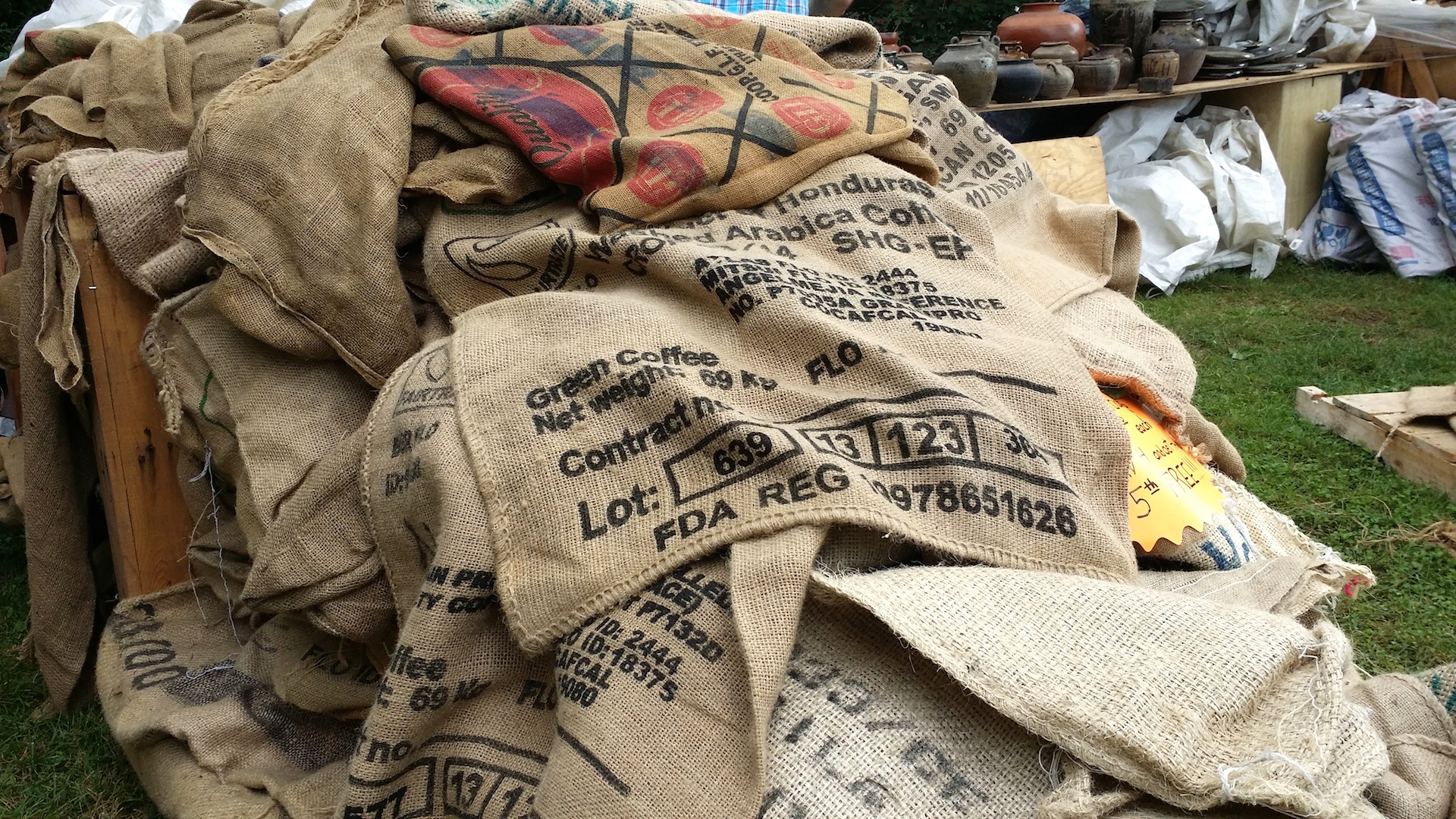 3. Talk to the Vendors
Get to the know vendors! They will become your best friends. Not only will they help you find what they are looking for but they can direct you to other vendors who will have what you seek. Aside from immediate satisfaction of making a new friend and not getting lost they can tell you about specific items including the back stories. Almost every item has an interesting story attached to it! Take the time to enjoy a bit of history. Make sure to grab their cards! You never know when you might be on the hunt for something in the future.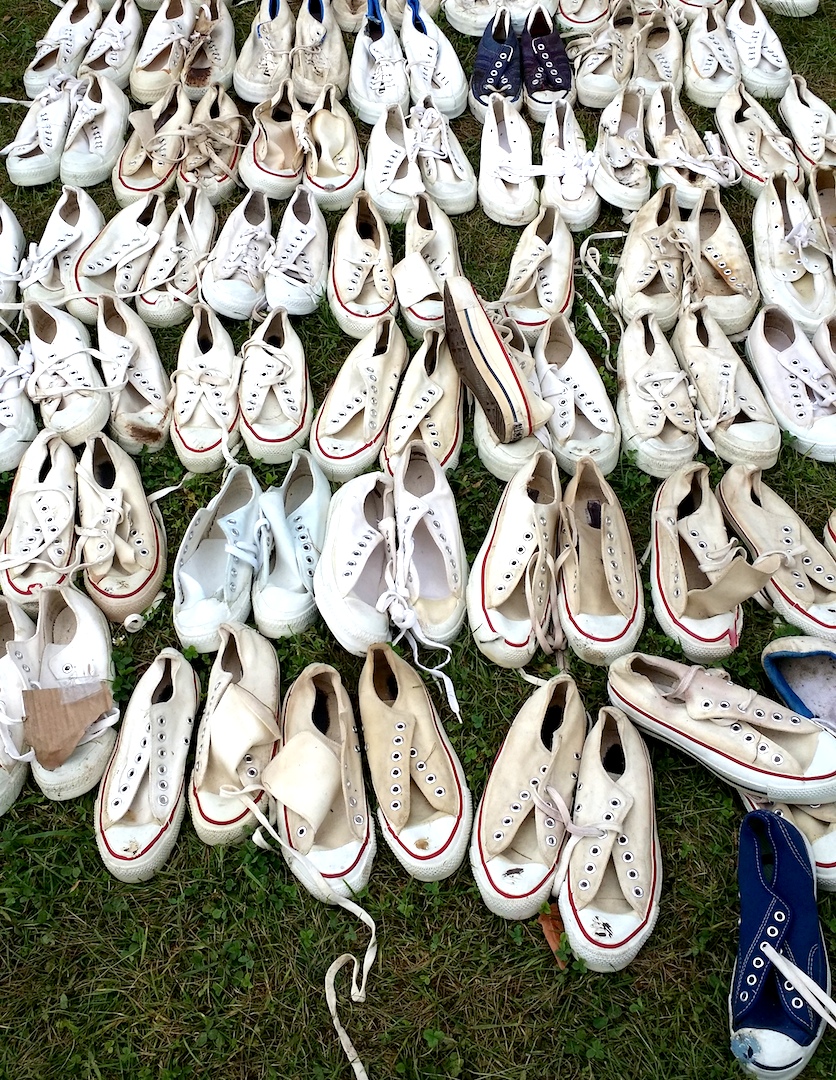 4. Bargain
Bargaining is a must at Brimfield's. I have never met a vendor that was not willing to negotiate on the price. The later in the week you go the better your chances will be of getting an absolute steal! You have to be willing to walk away if you can't see eye to eye. Trust me whatever you are negotiating over can be found somewhere else at the show!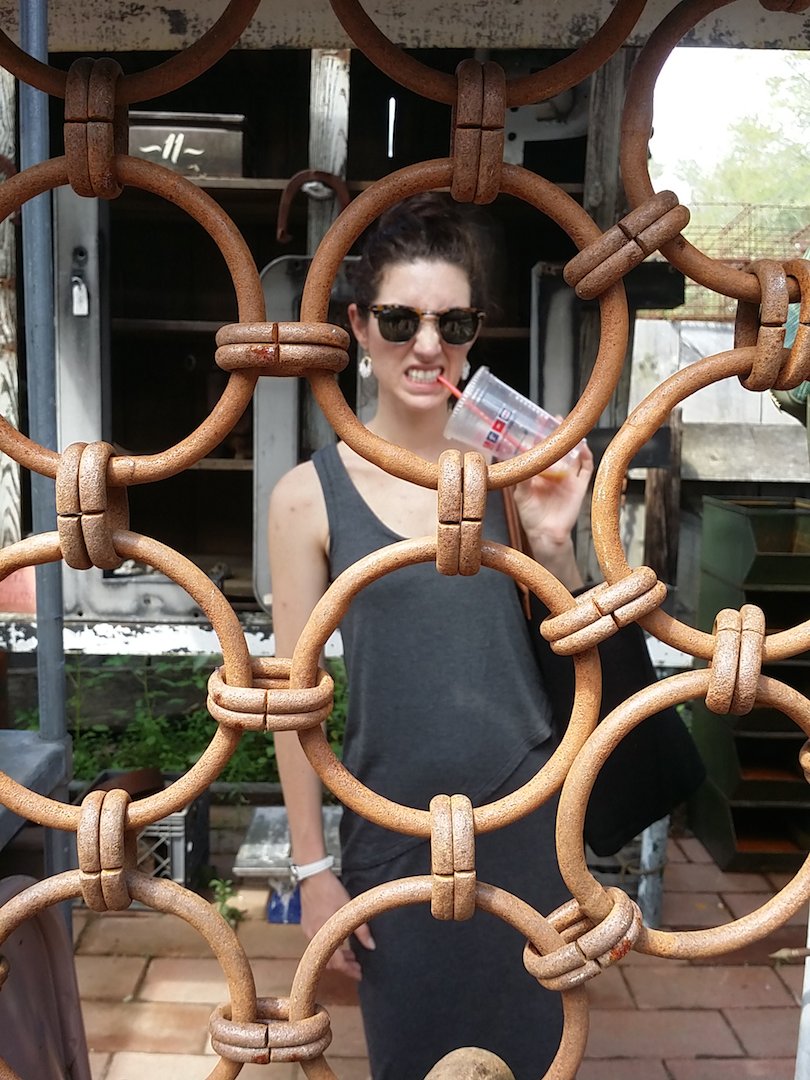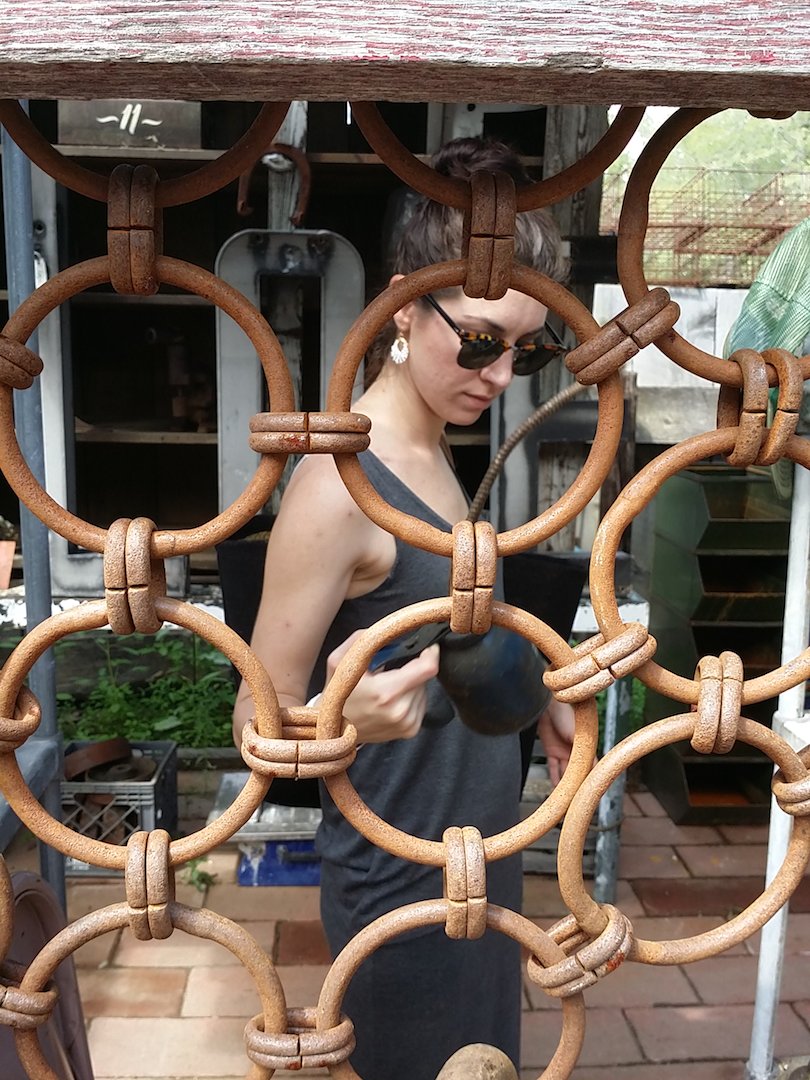 5. Get Frustrated and Move On
At a certain point you will probably become frustrated. Maybe you couldn't agree on a price, maybe you couldn't quite recall where you found a certain item, (This is why having vendors business cards is important. Give them a quick call to help navigate you back to their location!), maybe you brought your kids and they are tired, or maybe it is just too hot and you are exhausted! It is perfectly okay and normal to get frustrated! Take a quick minute to regroup and remember you are there to have fun and explore! Keep going – it will be worth it!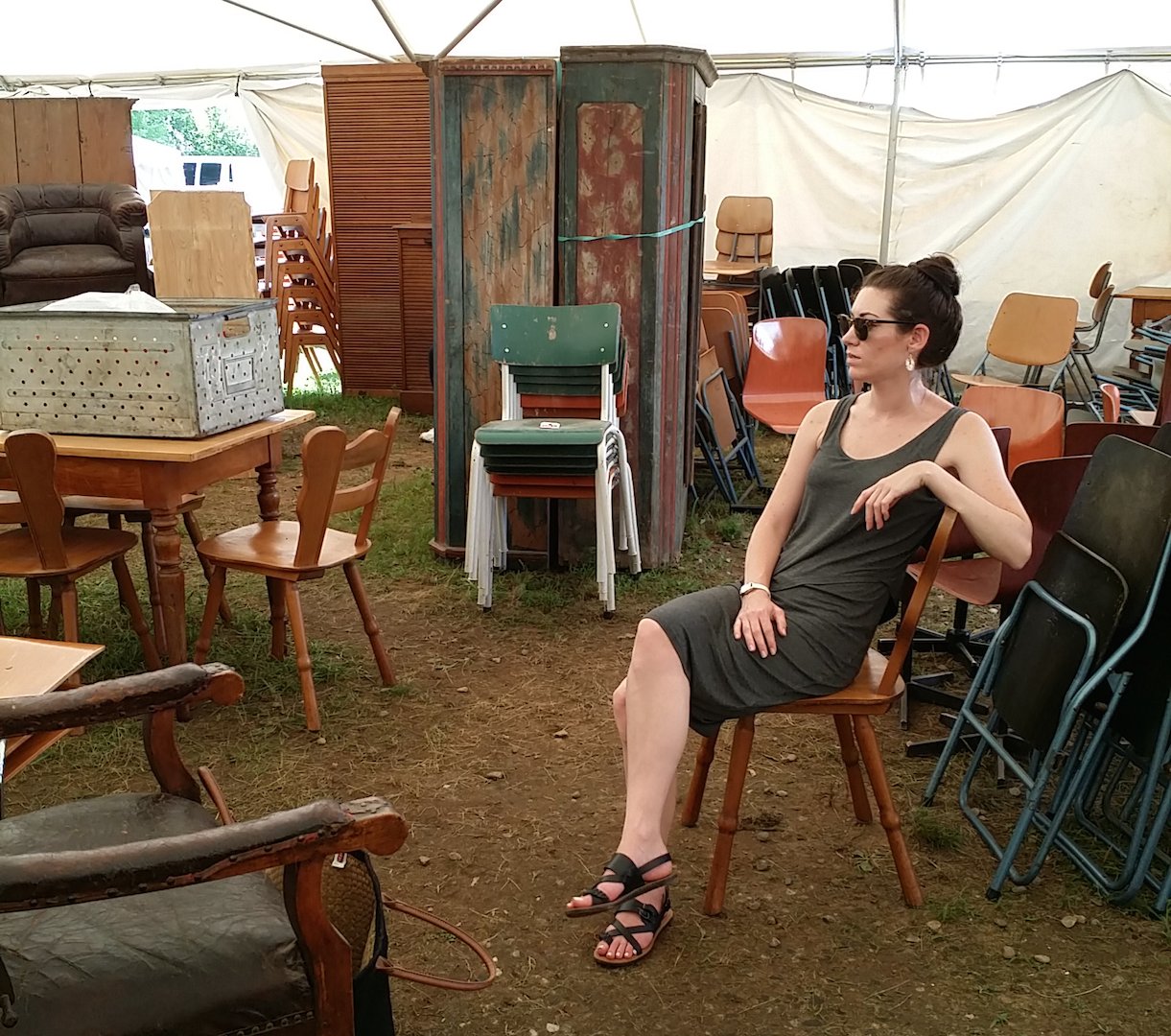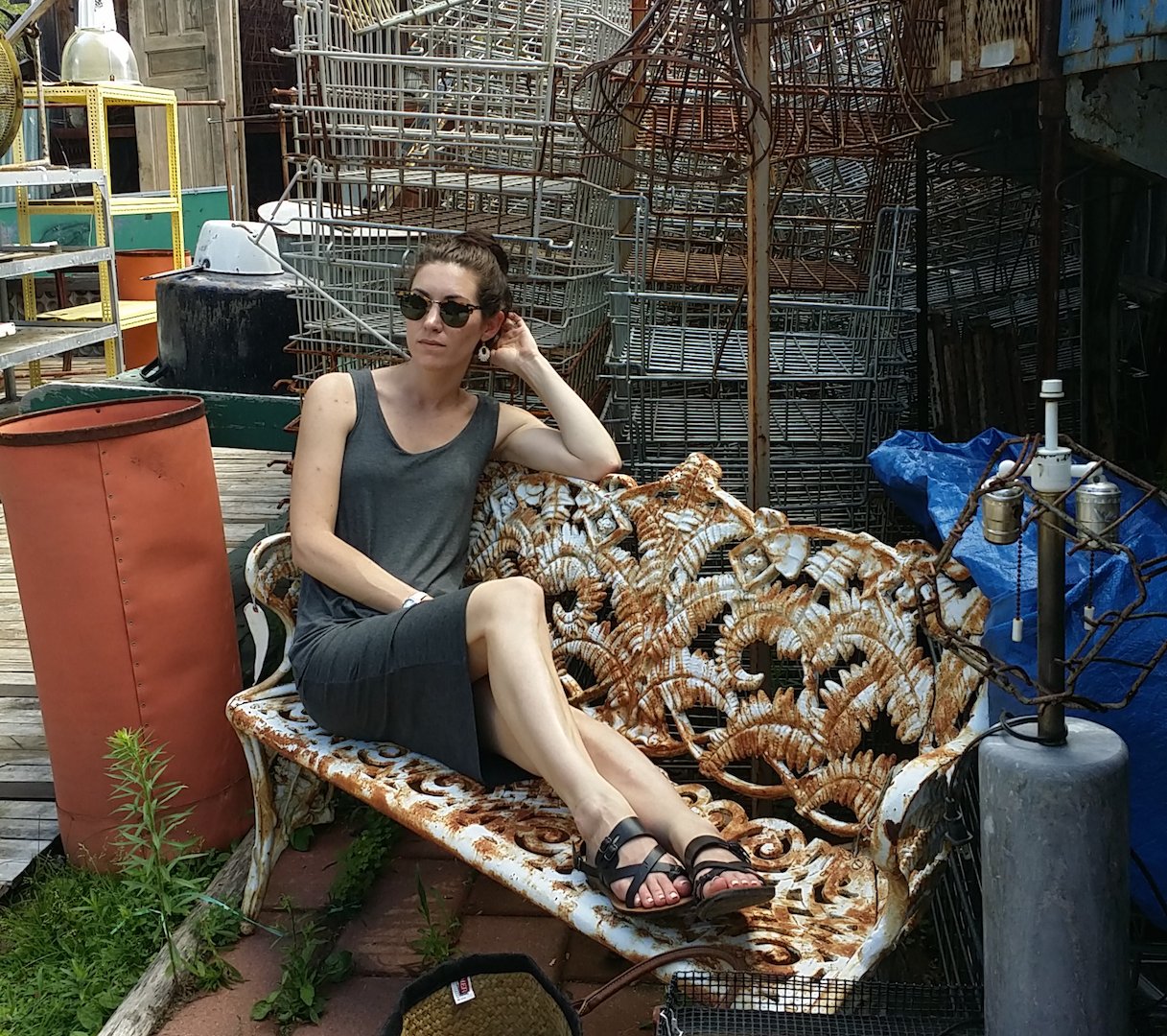 6. Take a Break
Don't forget to rest now and then! All that walking, negotiating, and searching will have you exhausted. It is okay to take a break – it will all still be there when you are on the move again. There are plenty of seats around and you can always pretend to be testing out the merchandise!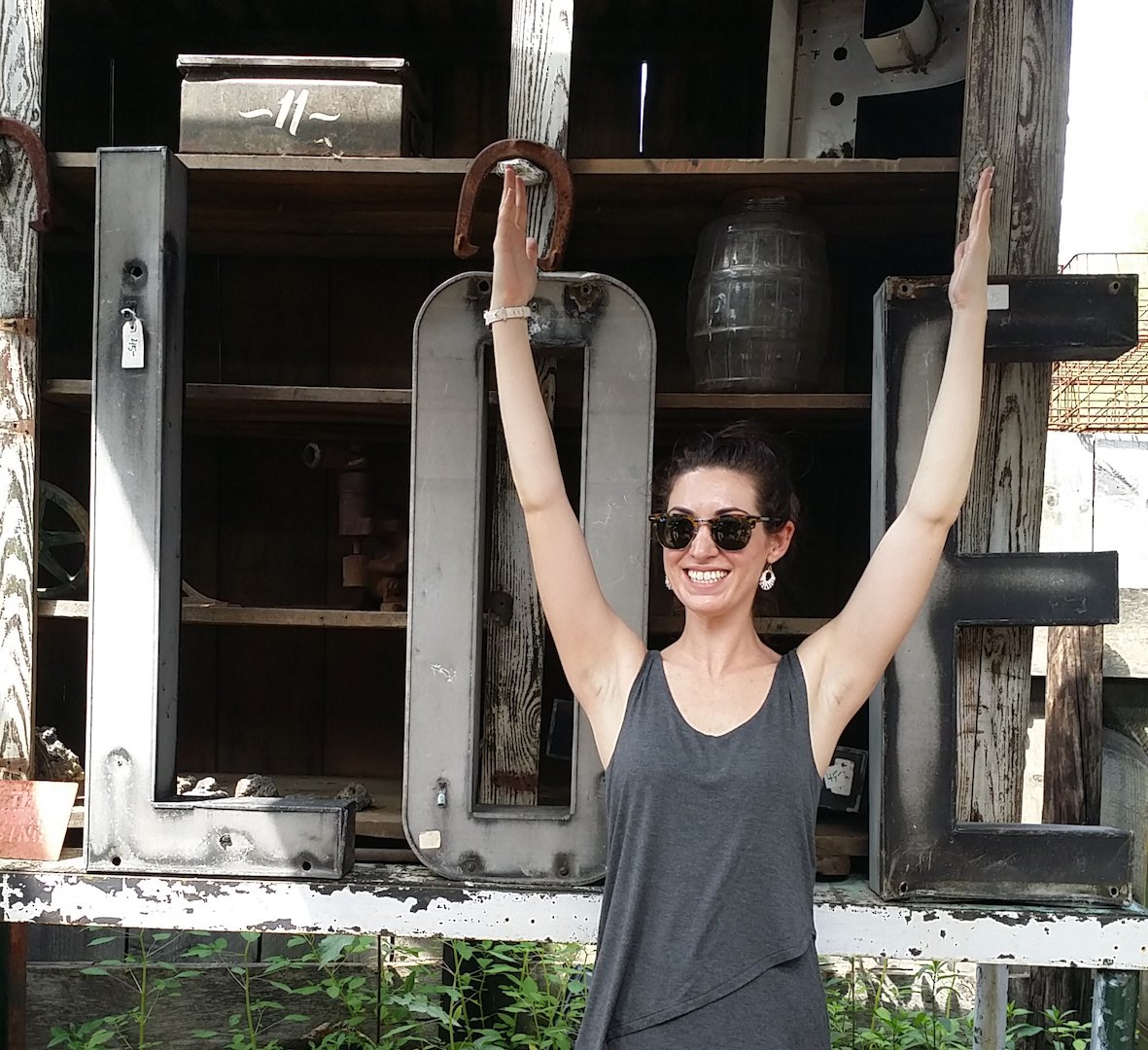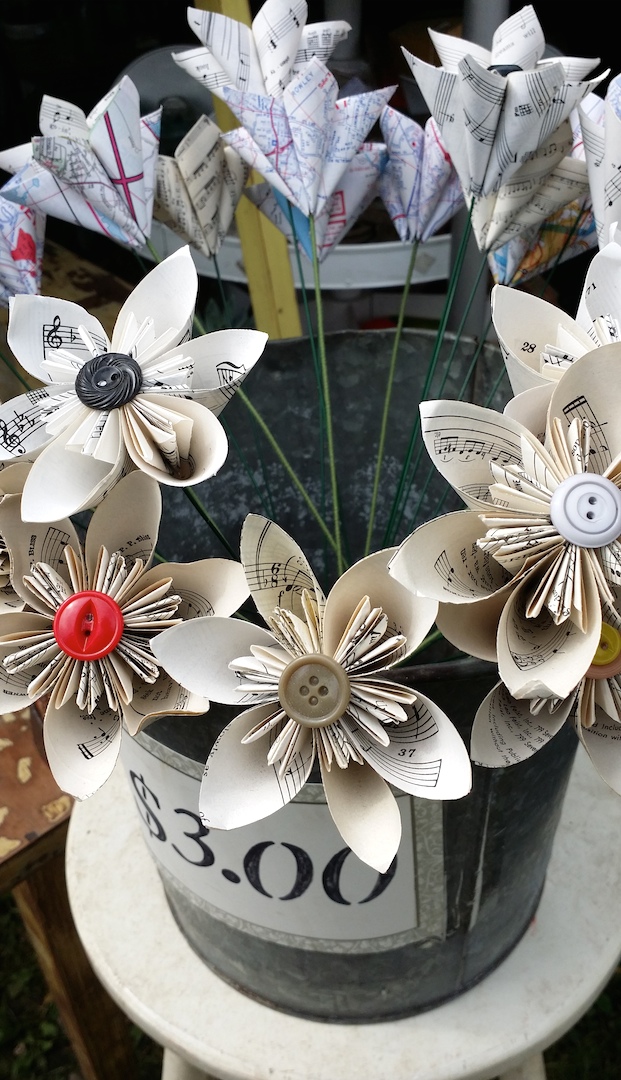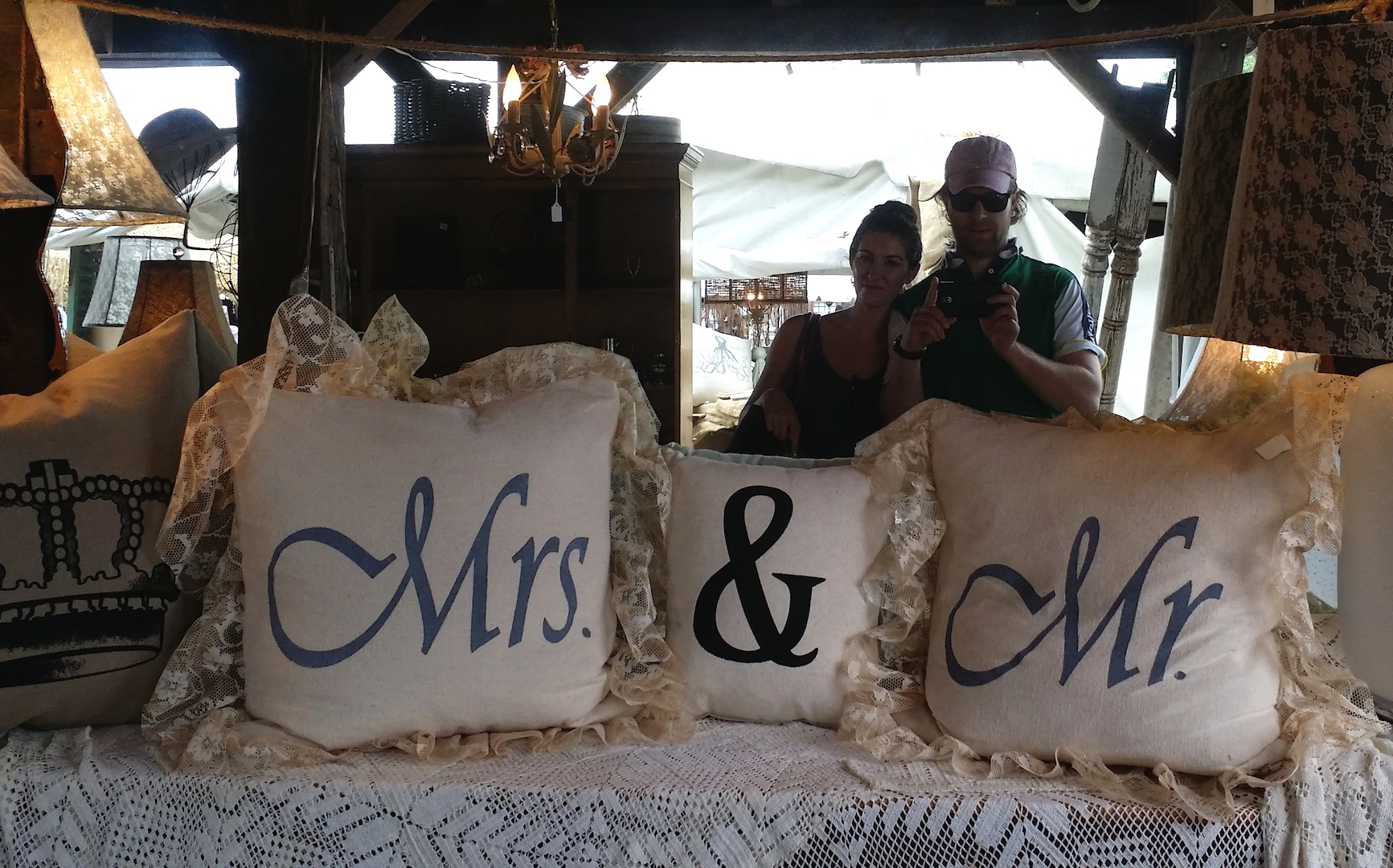 7. Fall in Love
You will inevitably fall in love with an item or two or maybe three or four! It's perfectly normal! Enjoy all the little details, the items, the people, and the inspiration around you. Even if you walk away with nothing in your hand you will still have amazing memories!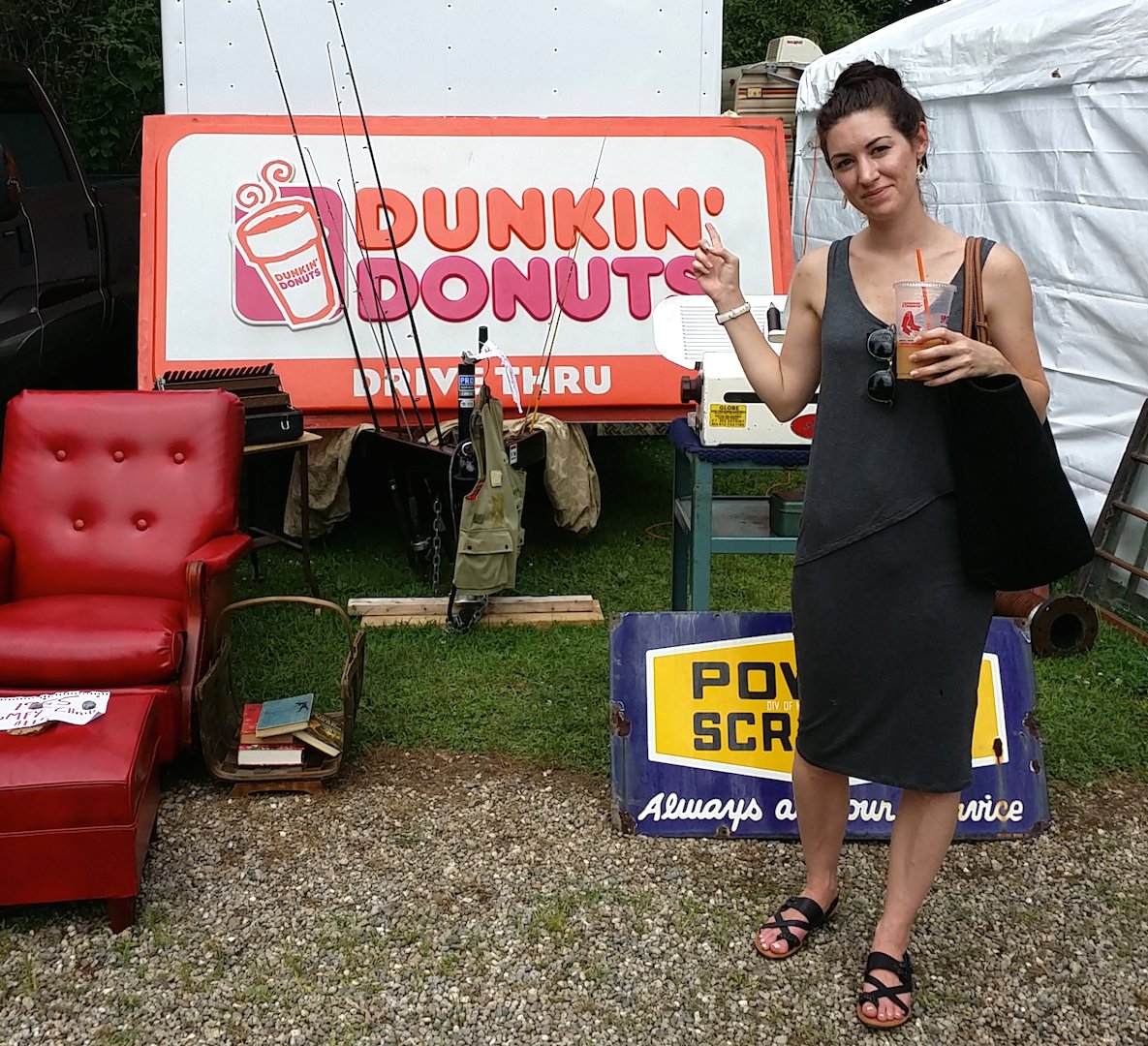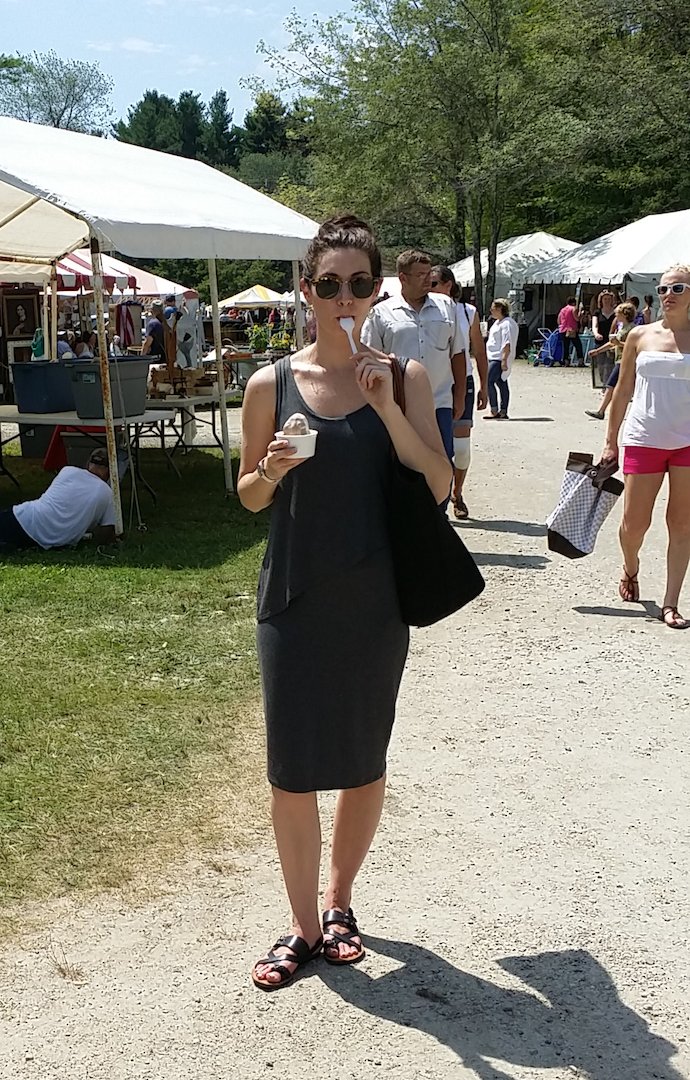 8. Stay Hydrated
If you go in July or September it can get really hot really quick. Bring a couple of waters with you! If you happen to forget or like me drink it all immediately you can find it there along with tasty treats to keep your energy levels up. And, don't worry about restrooms they are everywhere with hand washing stations.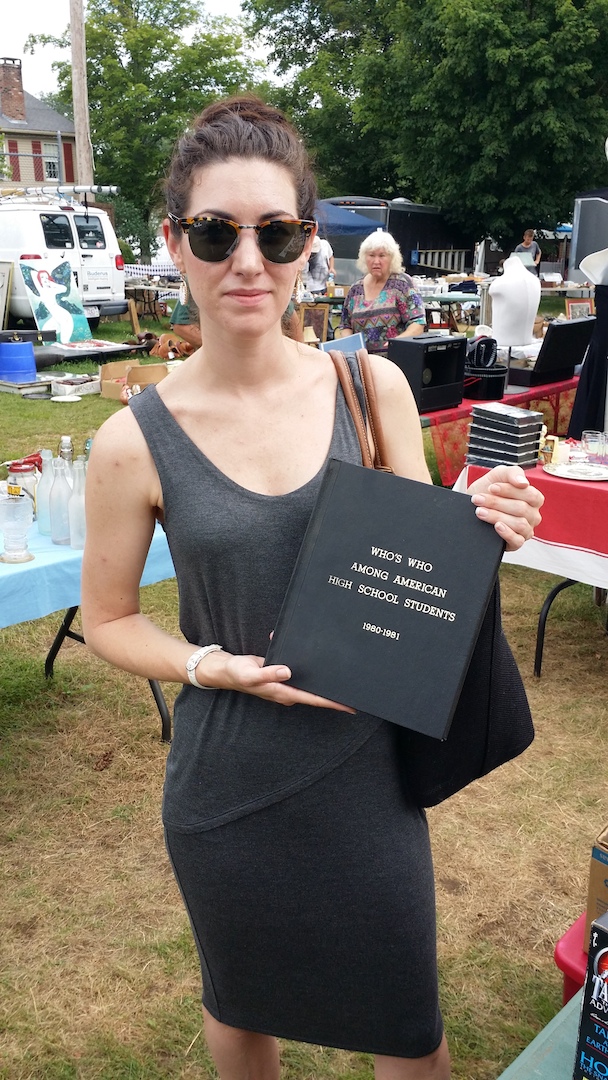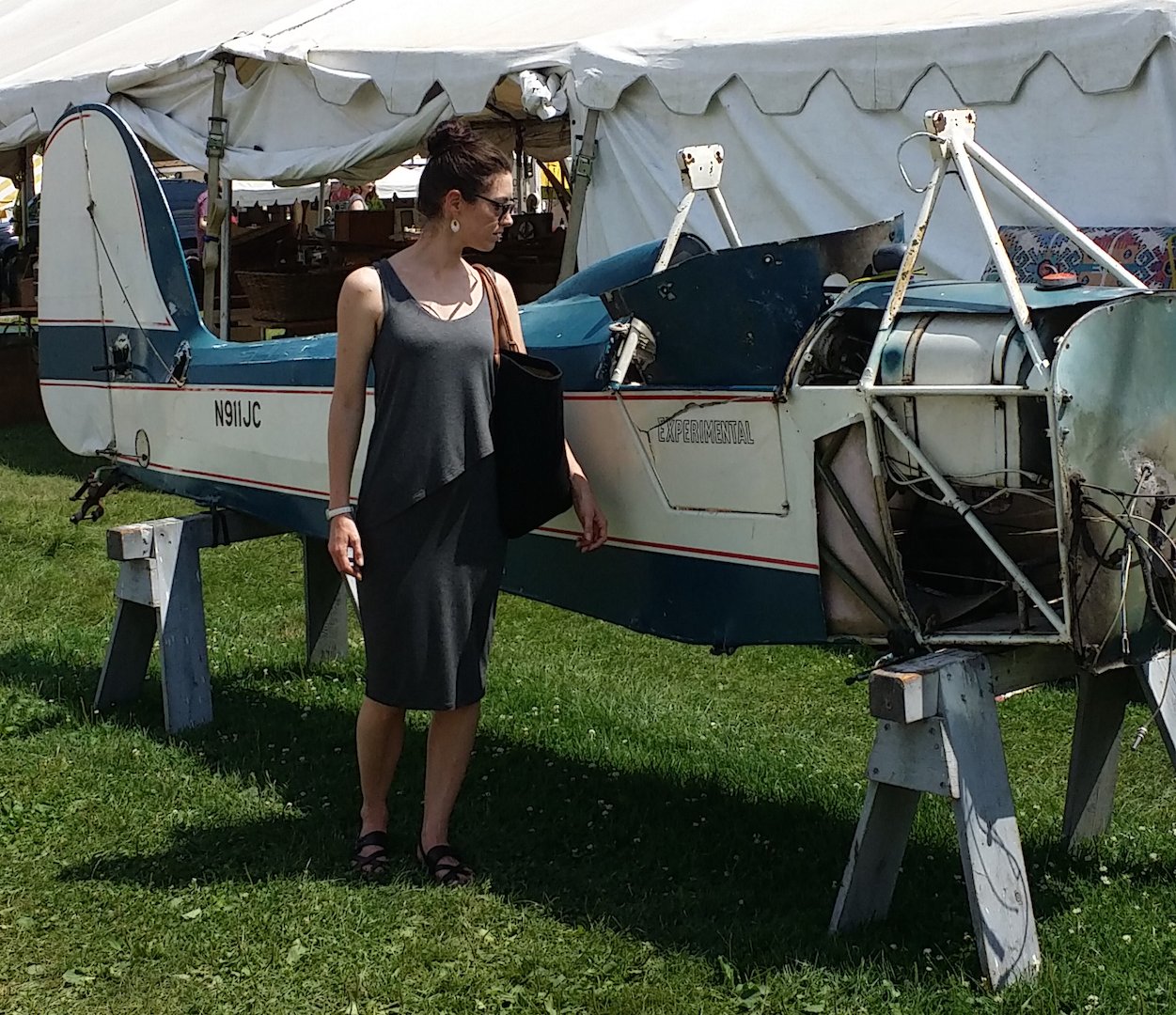 9. Dress Appropriately and Carry a Big Bag
Like I mentioned, it can get hot quickly so dress comfortably. A hat, sunglasses, and sunscreen are must haves! Closed-toe-shoes over sandals is advisable as you will probably have your feet stepped on a least once and you will be walking on gravel, dirt, grass, and pavement. I learned the hard way the first year that some items are too big/awkward to be carried by hand. Bring a big bag to carry away all your treasures!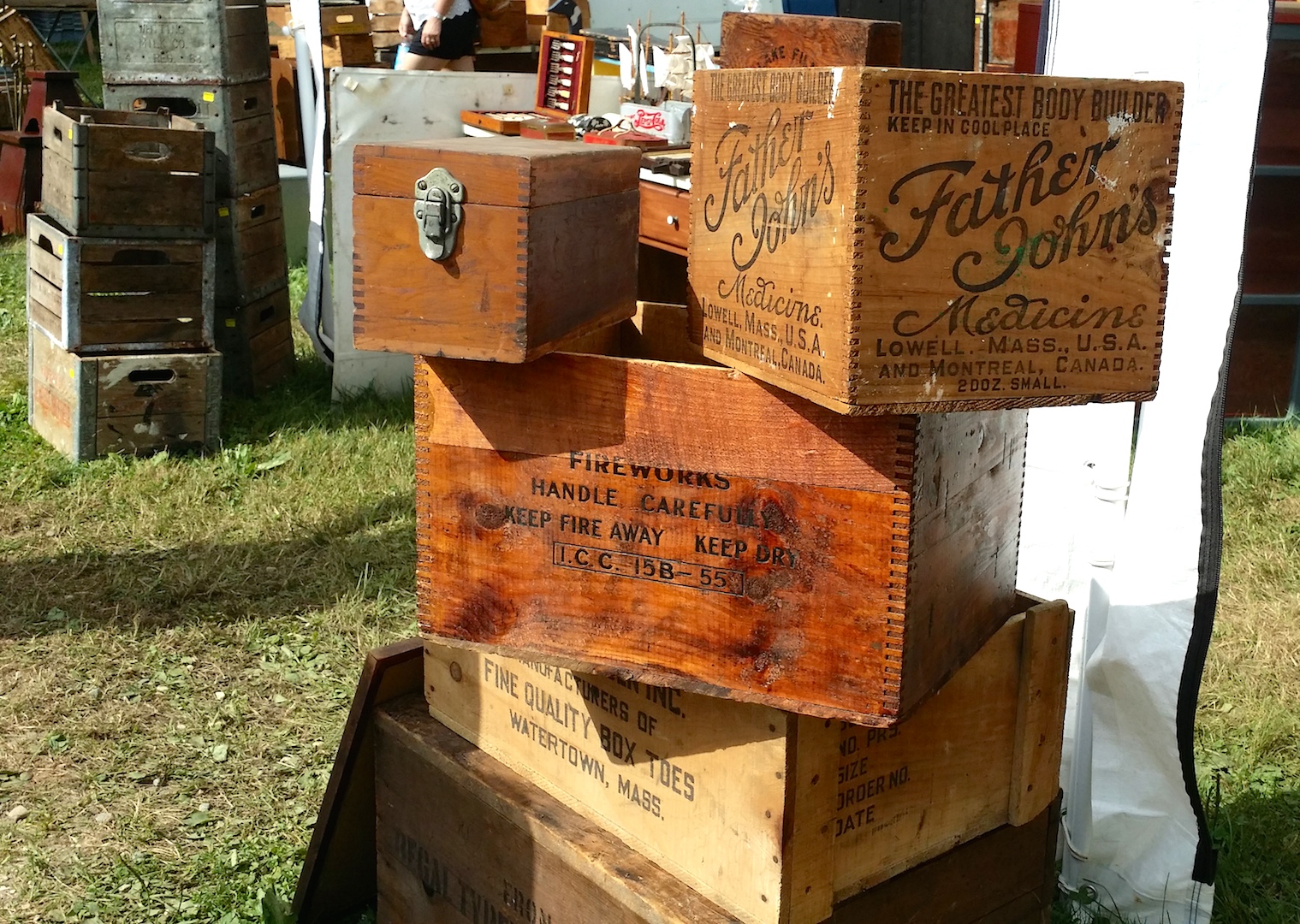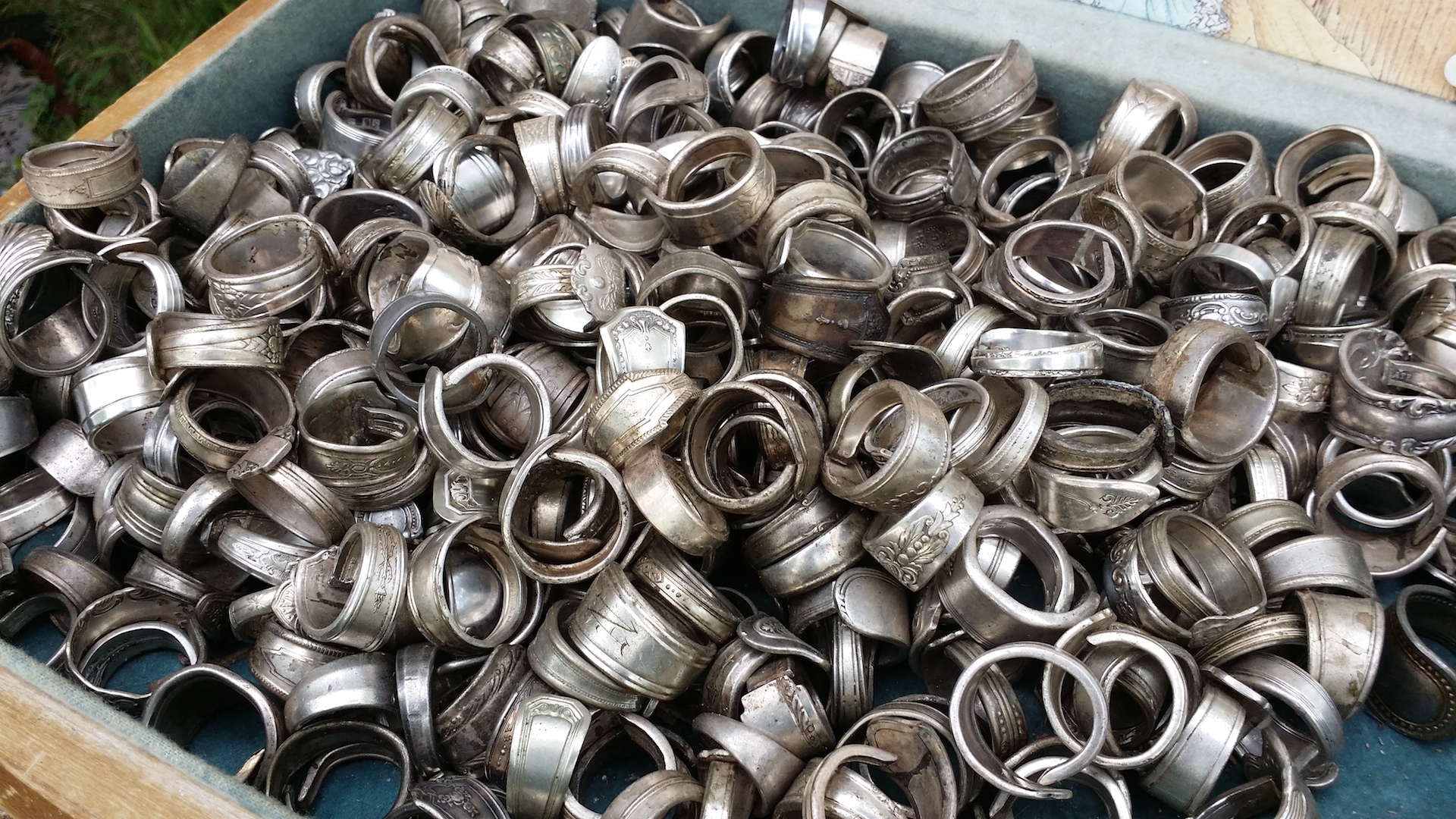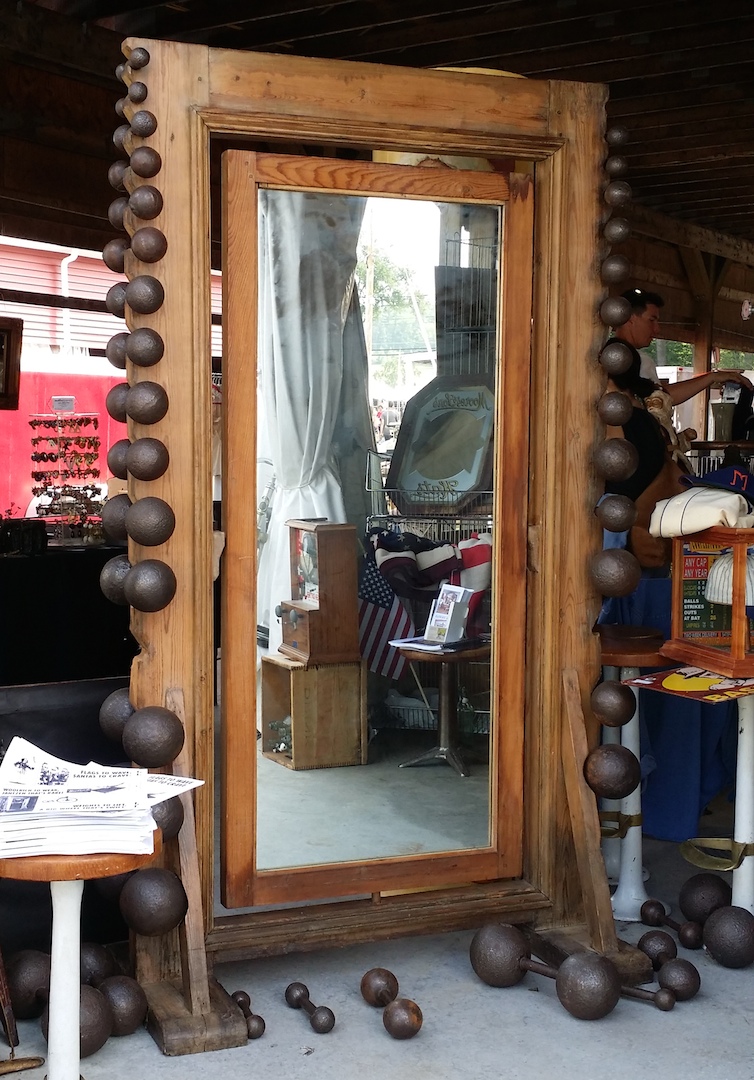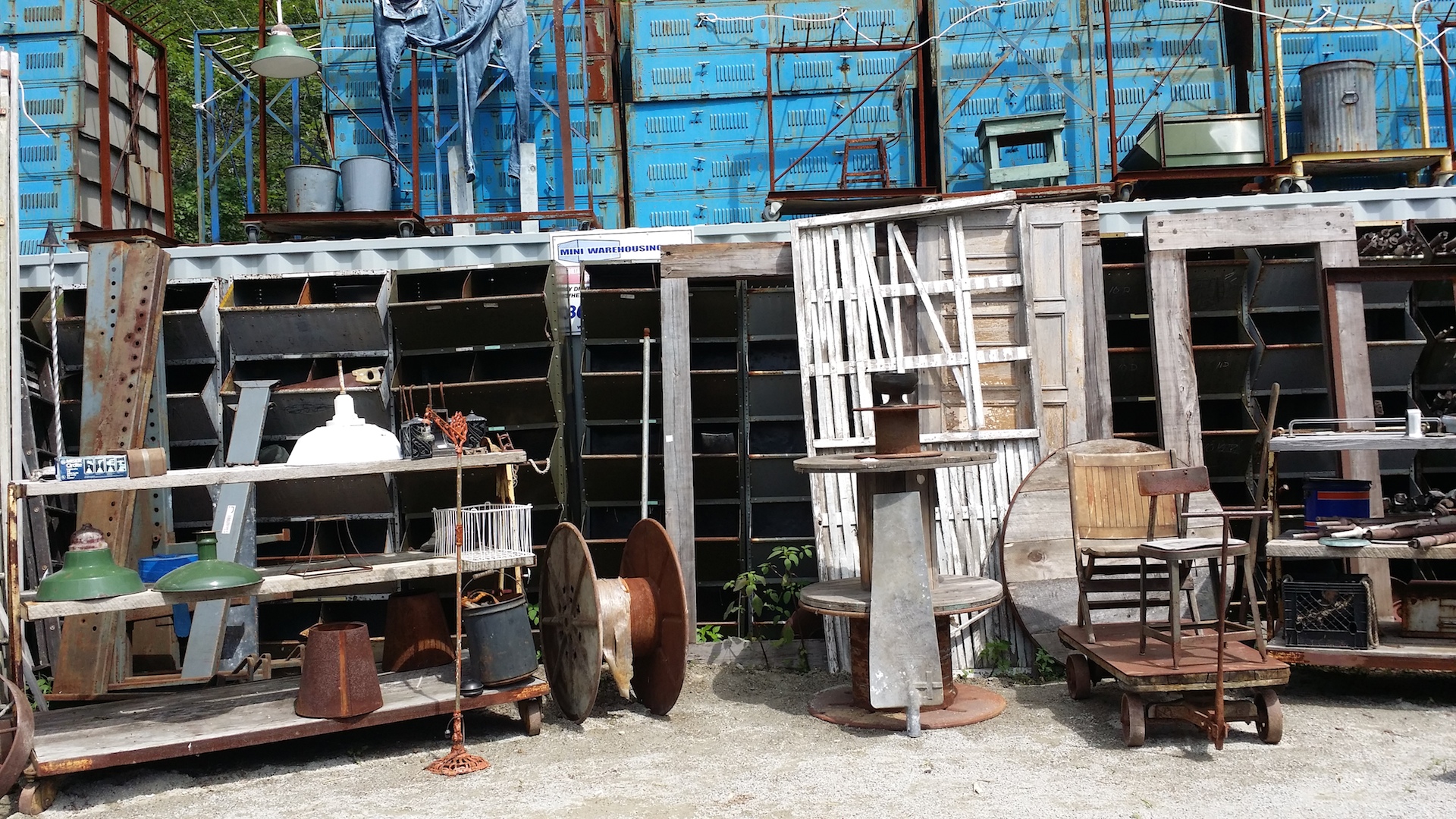 10. Be Prepared for the Unexpected
You will find all sorts of fun, intriguing, beautiful, and purposeful items. Take the time to enjoy it all! It is the unexpectedness of Brimfield's that truly makes it unique!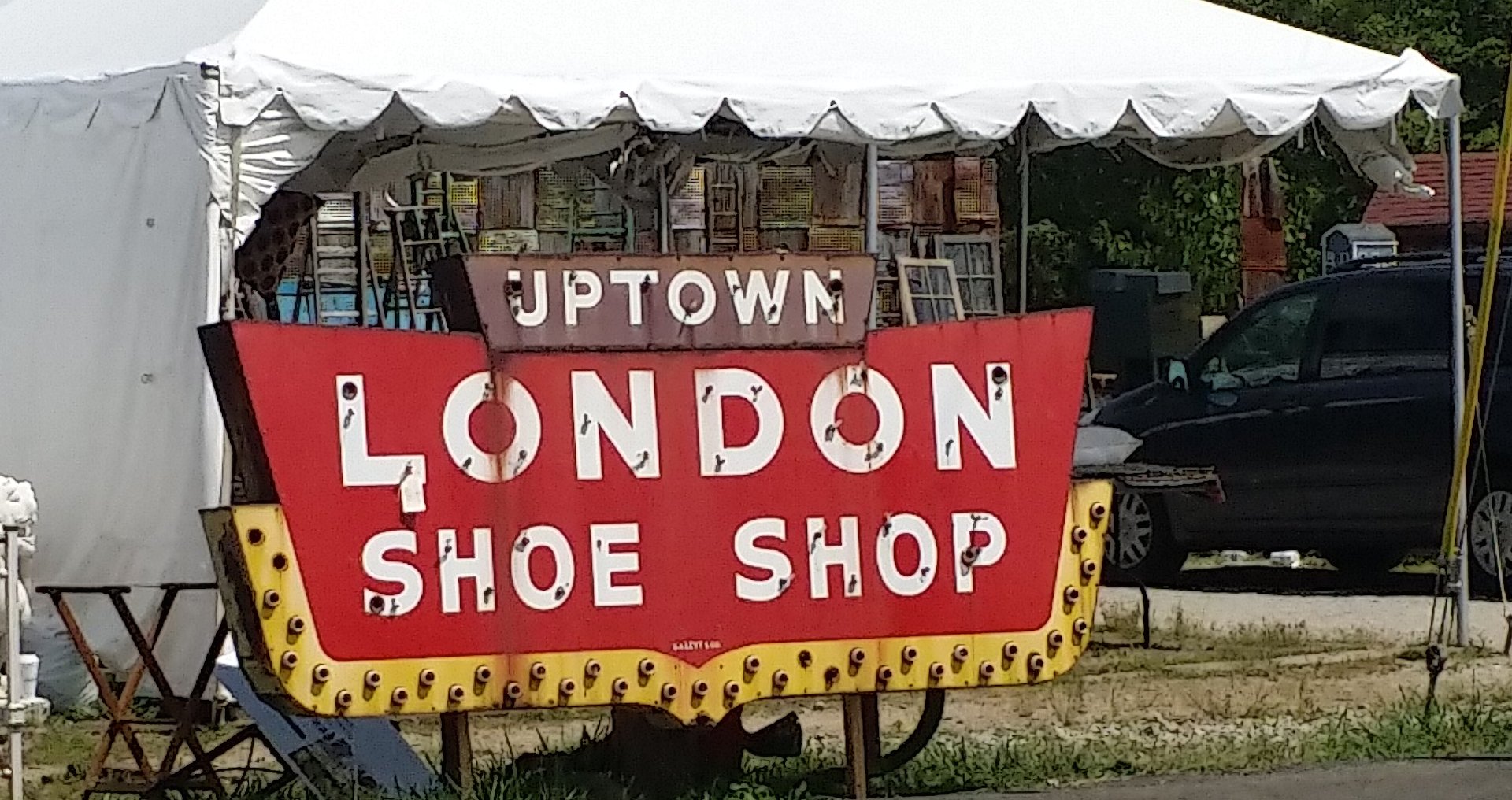 Happy Antiquing!
I would love to hear about your experiences at Brimfield's. Make sure to drop me a note so I can share all your finds and advice!