Reformation in Belize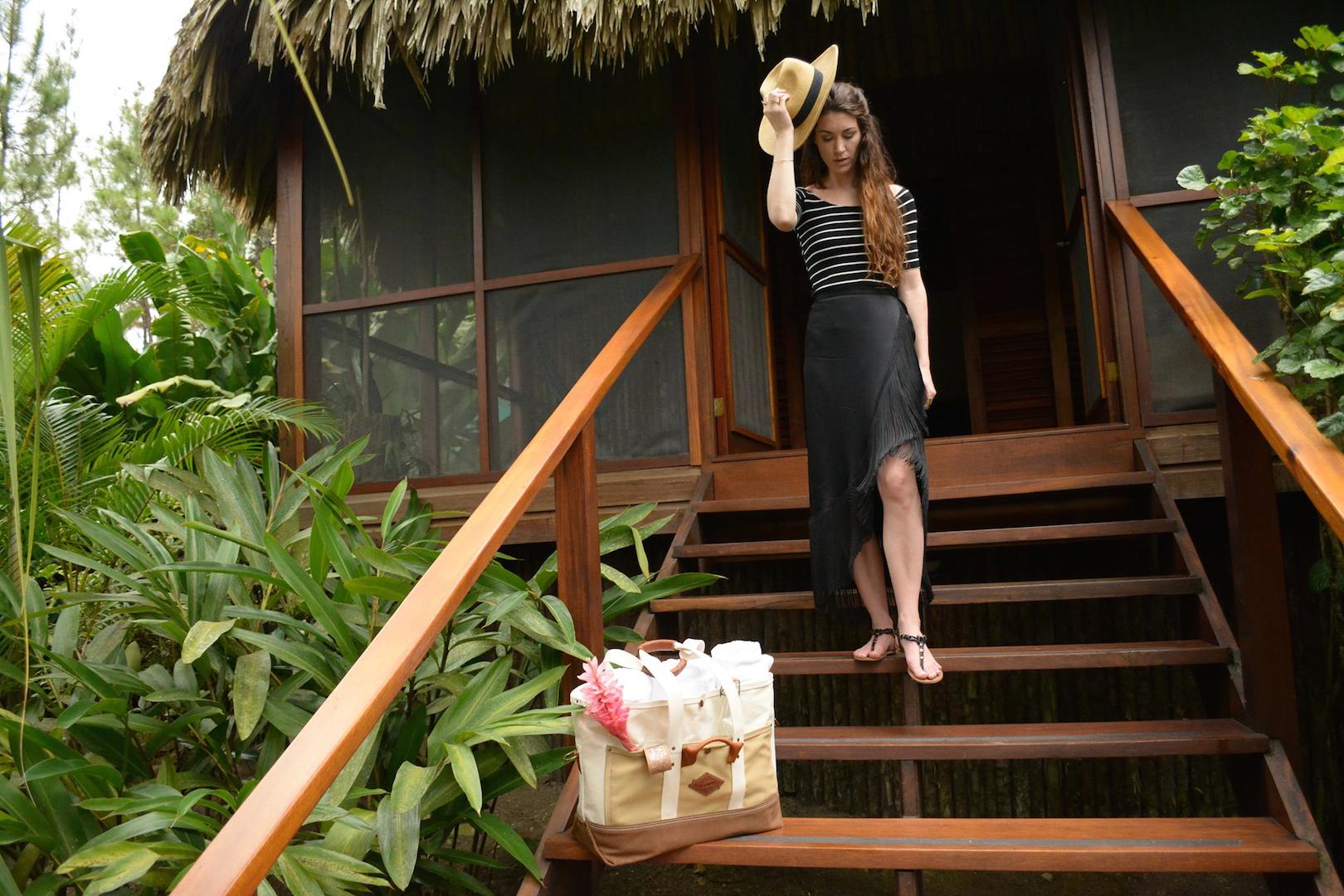 The quest for beauty even physical beauty should be a celebration of self versus a labor of any kind.
–Unknown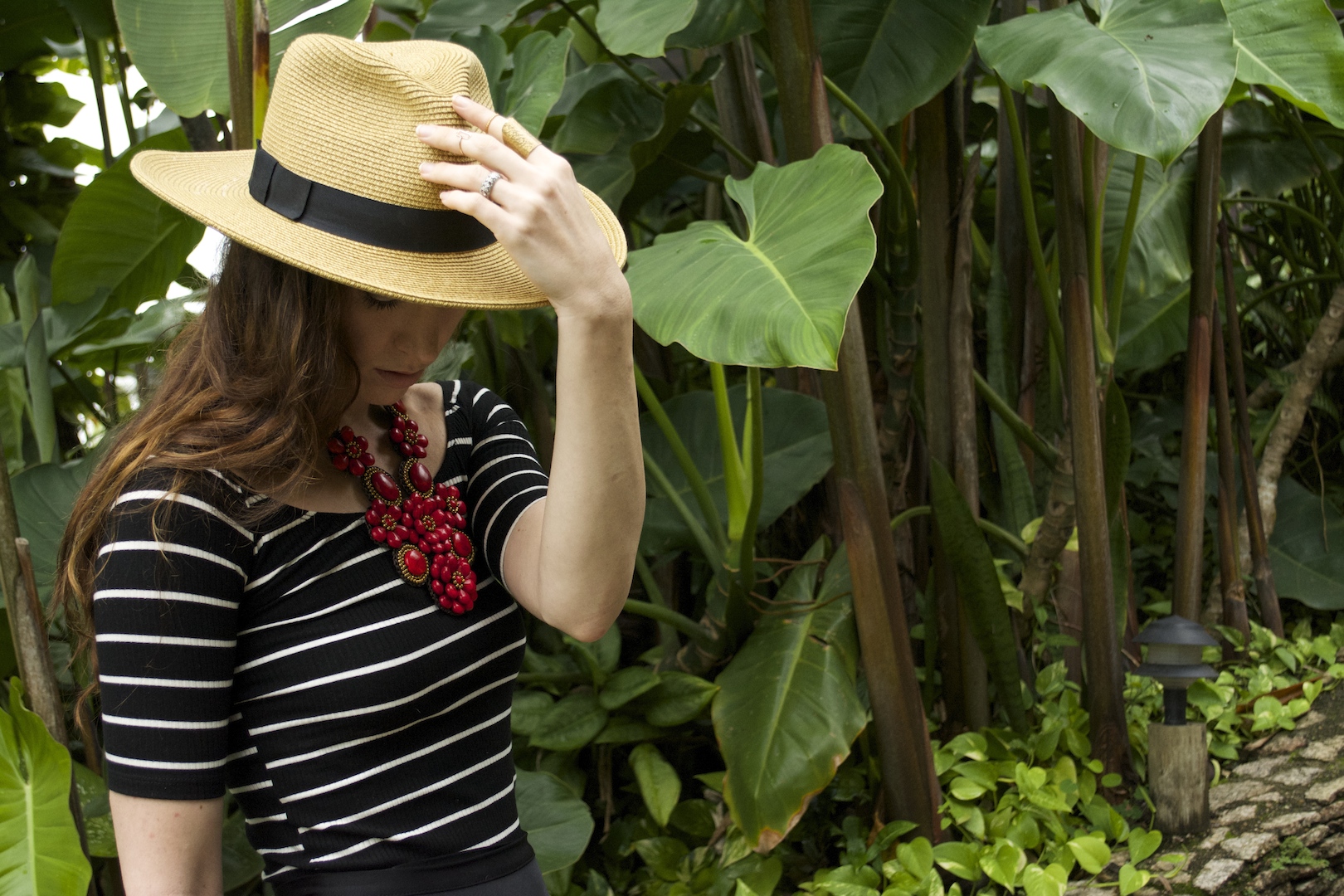 Being in Belize meant two things: Recognizing natural beauty and understanding conservation. For this trip I really wanted to showcase companies that mirrored these ideologies.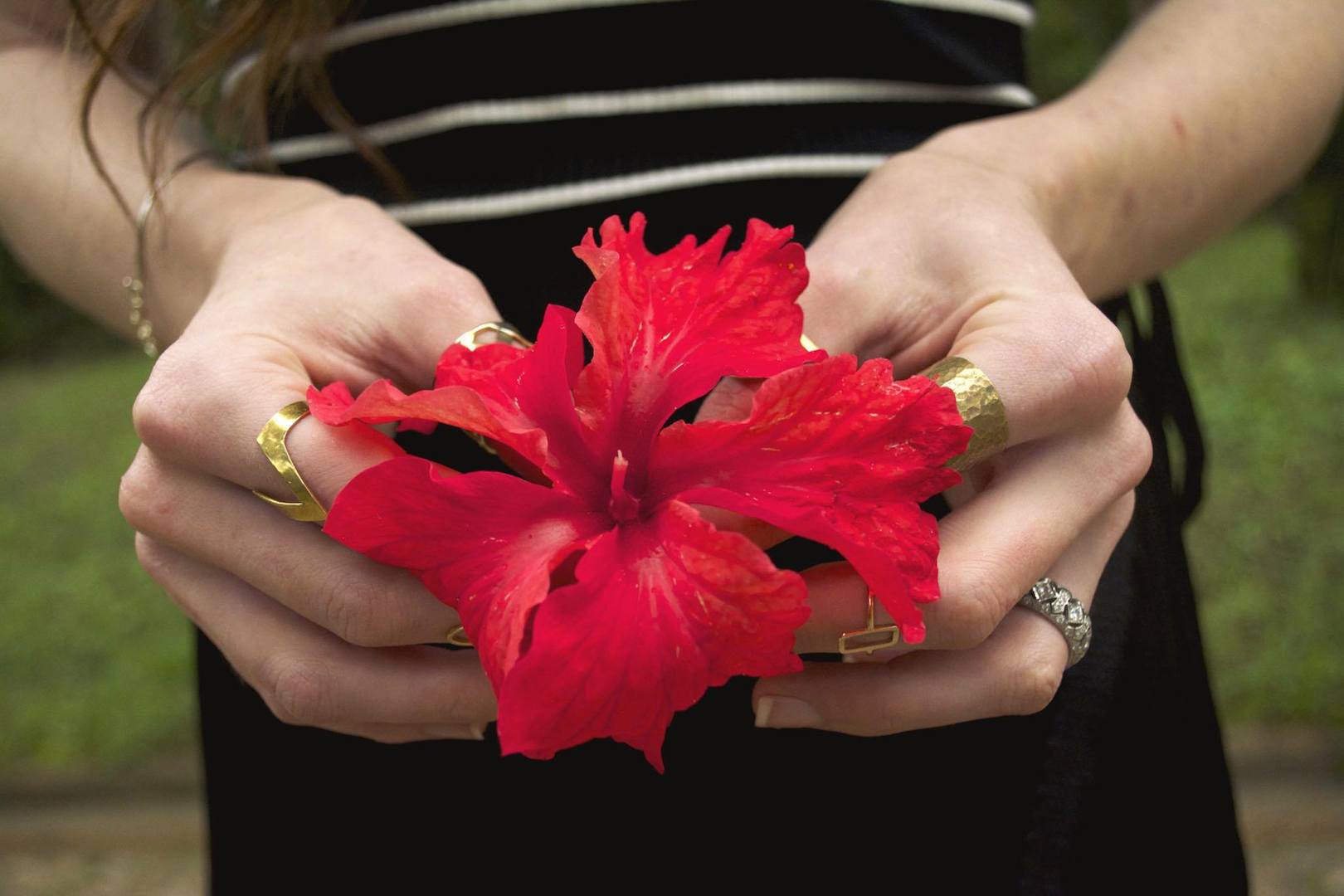 Reformation has long been a favorite of mine and a go-to when it comes to eco clothing. Awhile back I bought this Reformation Aurelia skirt which is absolutely amazing. It kind of makes me feel like a Flamenco dancer. Unfortunately, it is no longer in stock but check back because I have a feeling as the weather gets warmer you'll be seeing some silhouettes very close to this again.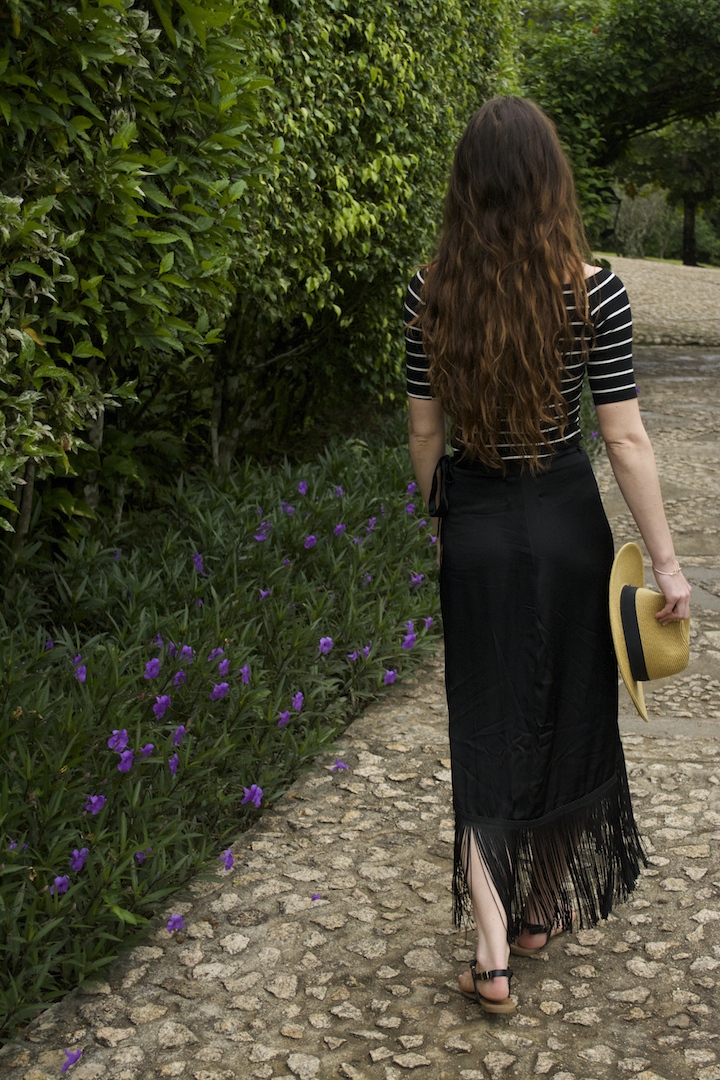 Reformation prides itself on letting its consumers know what their products are made from, where they are made, and also the carbon footprint involved with each purchase. But, don't think hippy chic. There clothing is the "it-girls" go to, including Taylor Swift.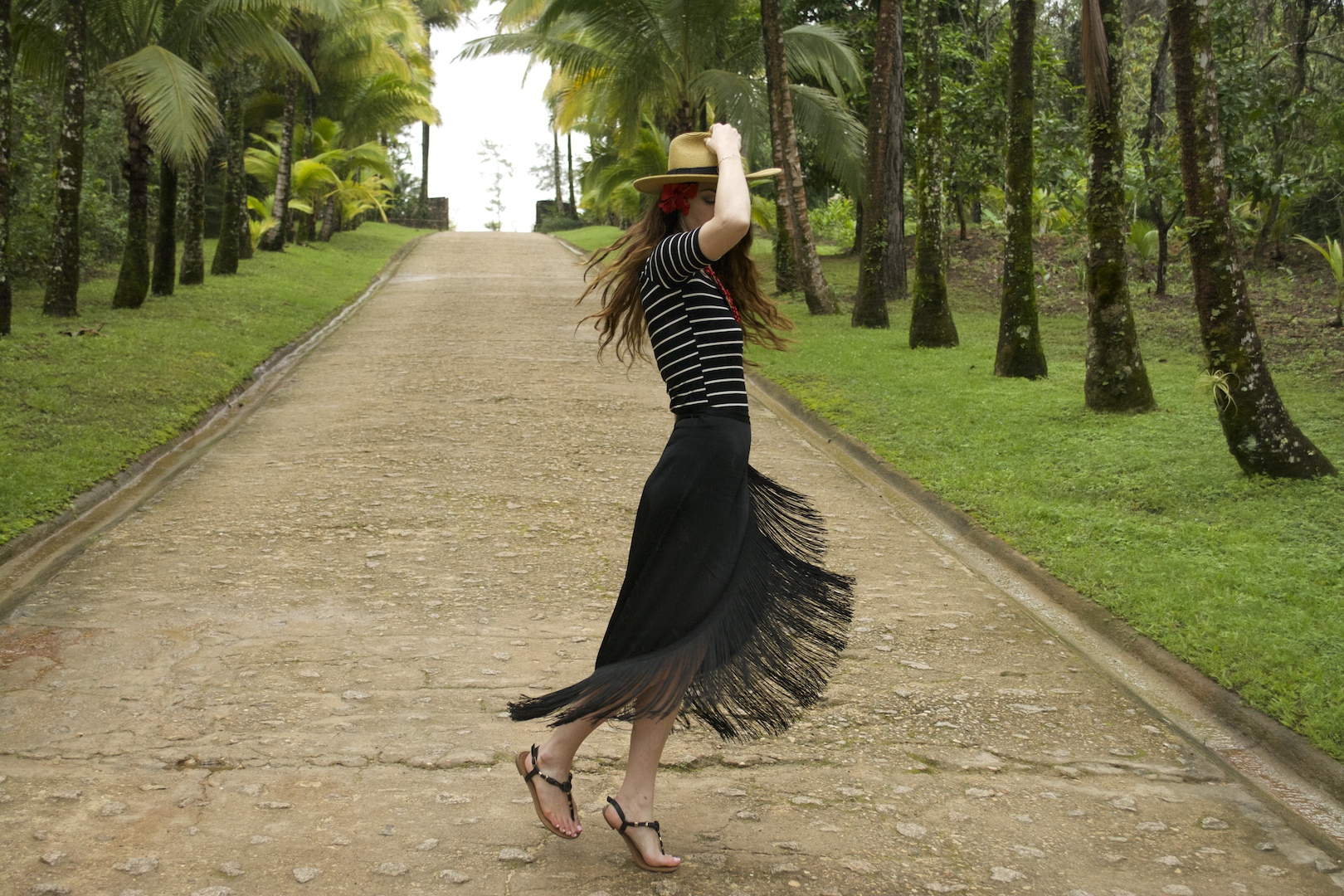 I paired the Aurelia skirt with Bondi striped crop shirt also from Reformation. It is still available in white but if crop isn't your thing you can opt instead for the Moriane Top in Mosman stripe which is very similar. The fabric is lightweight, a bit clingly, but moves with your body like a second skin.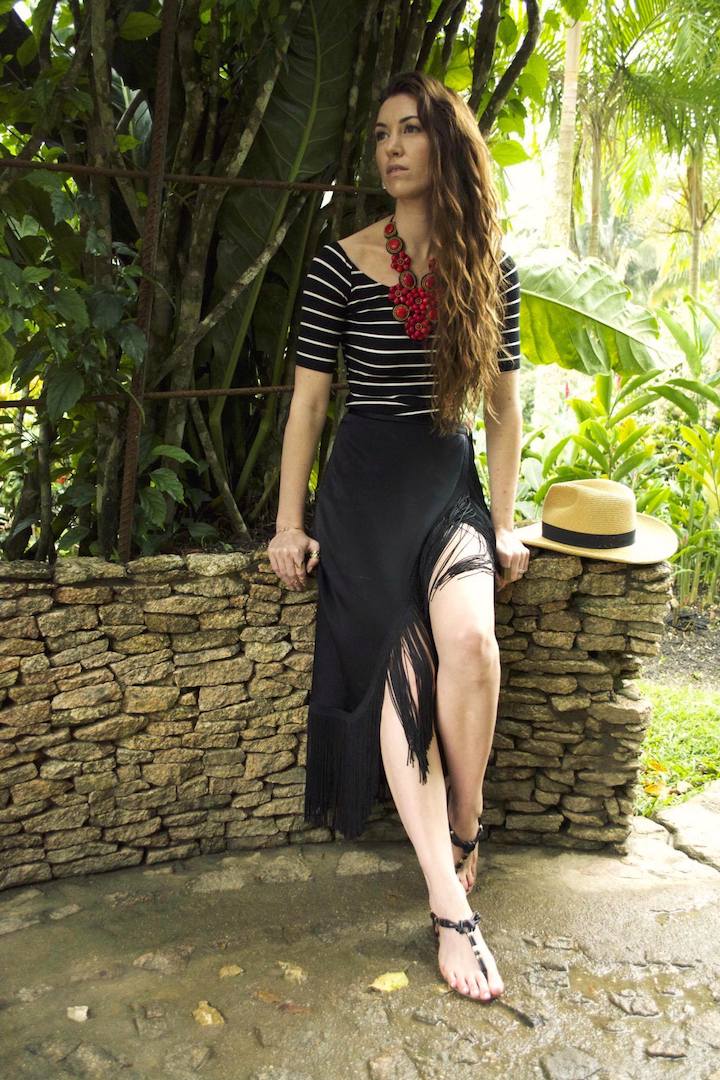 The hat is from several years ago and to be honest I don't remember where from. Try your local charity shop or thrift store. A lot of people will clean out their closets in the winter and donate summery clothing. The benefit is all yours!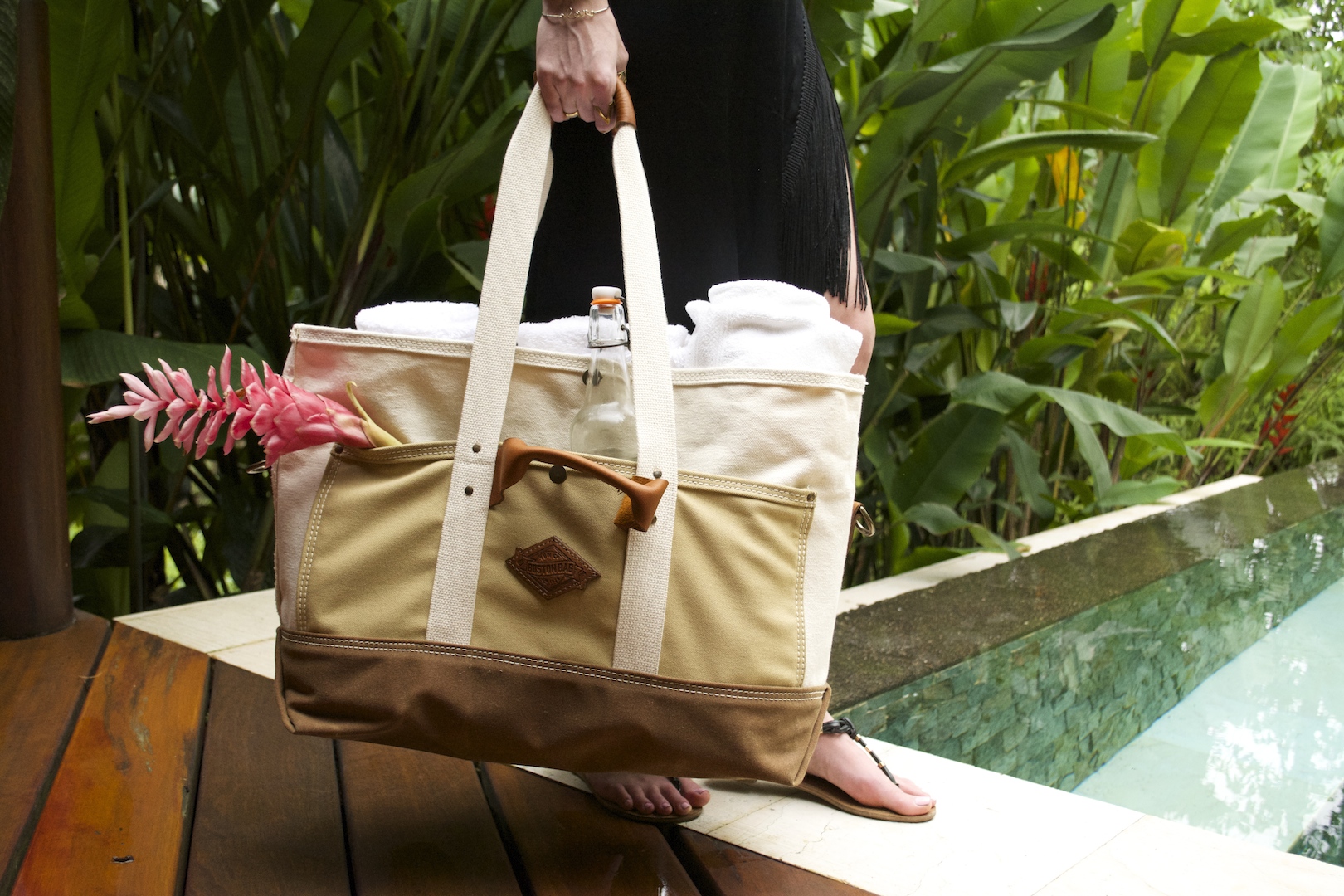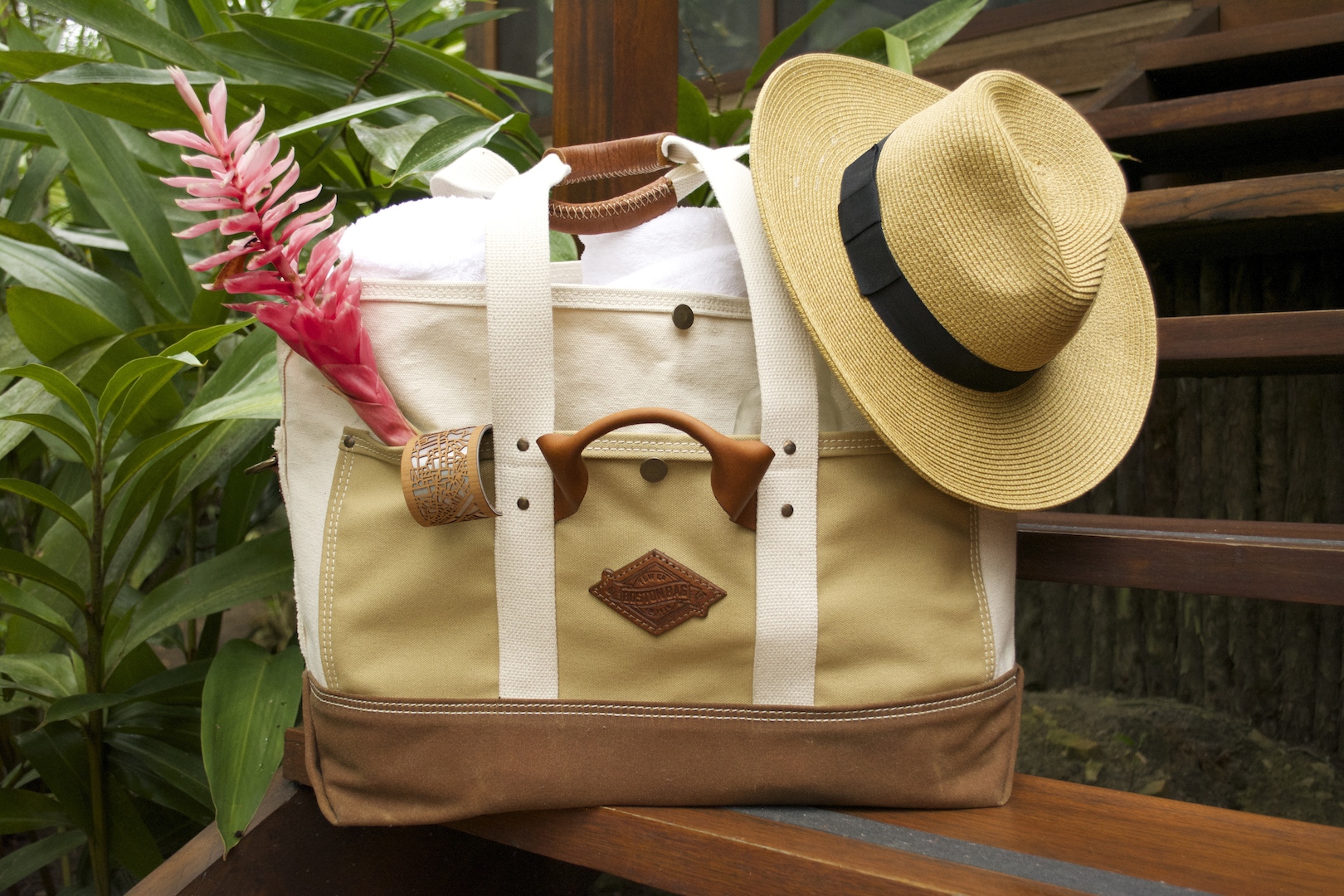 Admittedly I am not a light packer. Even if just going to the pool I bring everything instead of being inconvenienced later and running back to my room to grab something. The Maple Whiskey Revival Series Bag from Boston Bag Company was a life saver on this trip. I used it as a carry-on at the airport and also when running around during the day. It held everything and may be the most comfortable bag I have ever carried. When you buy this bag there is a choice for a shoulder strap or not… go for the shoulder strap.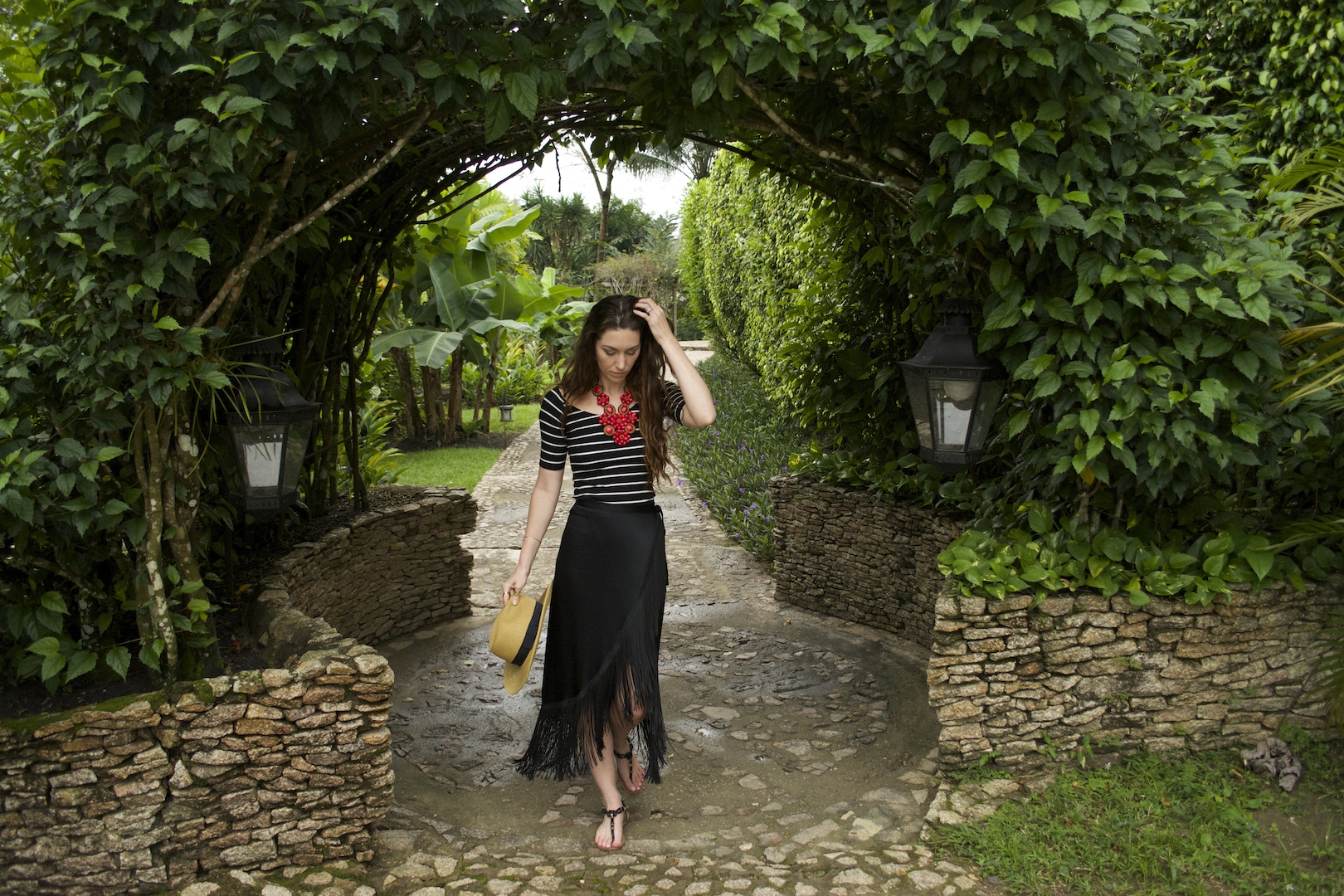 Accessories! I chose a gorgeous necklace from Bliss. I was lucky enough to find them at a local Boston showcase and was really impressed with their mission and pieces. Bliss works with women internationally to produce, market, sell, and invest the money according to how it fits their lifestyles. The women who who make these gorgeous pieces have complete ownership. The company is still building but make sure to check out their page for events in your area and help support a great cause.