Love At First Sight: Moises Nieto AW14/15 Collection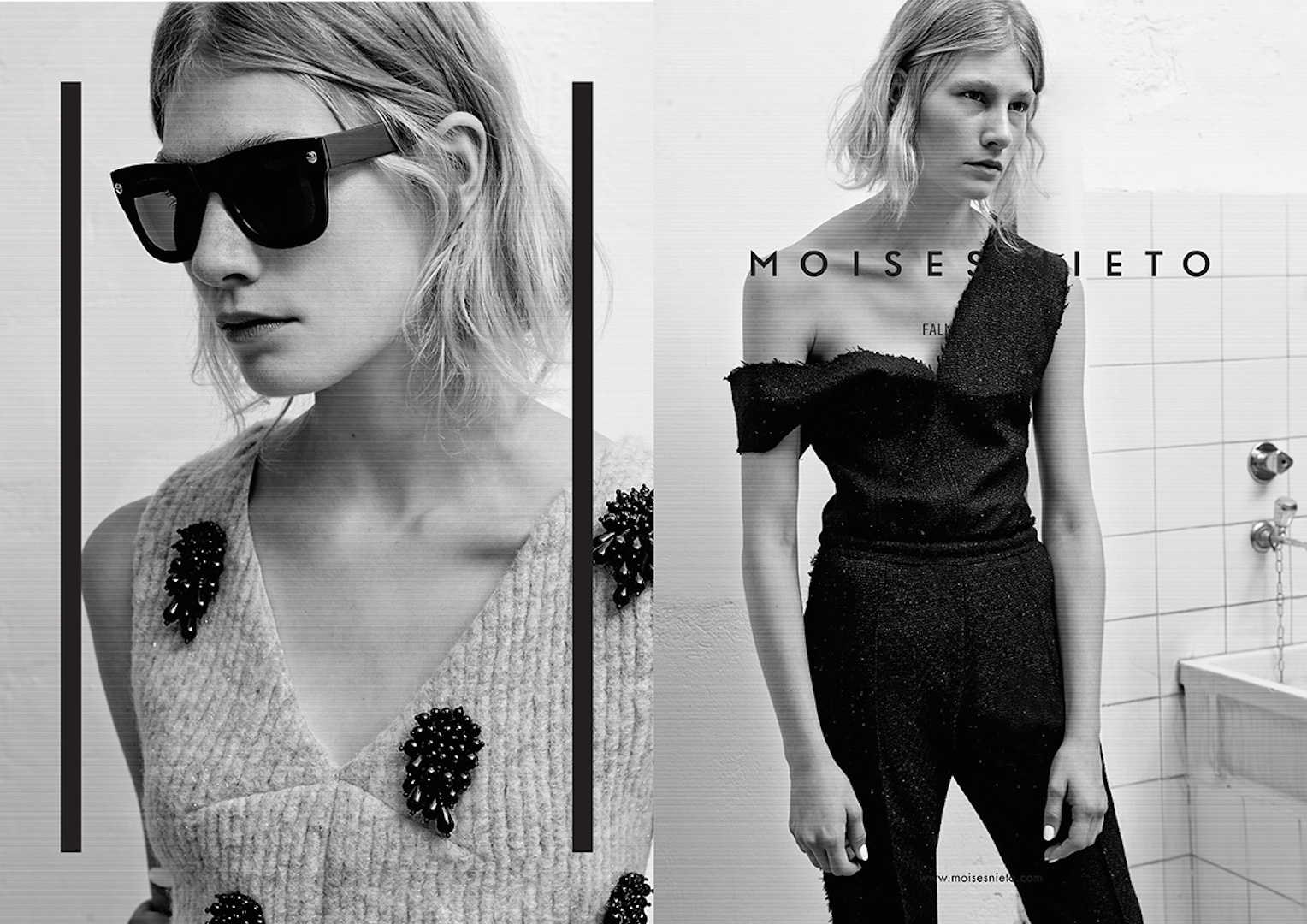 "She loved him because he had brought her back to life. She had been like a caterpillar in a cocoon, and he had drawn her out and shown her that she was a butterfly."
Ken Follett: The Pillars of the Earth
It was love at first sight! Walking into the Moises Nieto showroom I knew immediately the woman I was and the woman I wanted to be. In a world of revolving trends Moises has the ability to bring fashion into focus without being over confident.
As one of the designers to watch Moises Nieto does not disappoint. I had the true pleasure of viewing his AW14/15 collection in Malasana, Madrid and it was a transformative experience. I find it easy to get lost in an unyielding selection of designers, fashions, and trends. Often, it is effortless to conform to the style of the moment while easily losing our own fashion identity. Moises doesn't demand this loss of identity. If anything he guides us back to simplicity, a complimentary accessory to the individual.
It was clear that Moises has the utmost respect and deep understanding for a woman, not just her body but also her sense of being. Simple lines with rich fabrics made 100% in Spain pay tribute to his home, his mom, national art, and youth culture; never demanding a certain ideal of the women he envisioned wearing his creations. It is easy to imagine with so many inspirations the collection could be confused or overpowering. This could not be further from the truth.
What I loved most about the collection was its' ease. More than once while I was in the showroom I found myself daydreaming about working long hours and then running out to meet friends with certain effortlessness. His clothes have that kind of effect on a woman. The wool and lace combinations, neutral palettes, and comfort make it ideal for any woman looking for key pieces to add to her closet. I cannot wait until the collection comes to the United States but in the meantime have been busy stocking up from his on-line store!
Shop the collection at: www.moisesnieto.com
Feature Image from the Moises Nieto FW/14 Campaign Ad 7'27"
The Apartment PR Agency. Madrid