Leaps Of Imagination: Miguel Alex AW14/15 Collection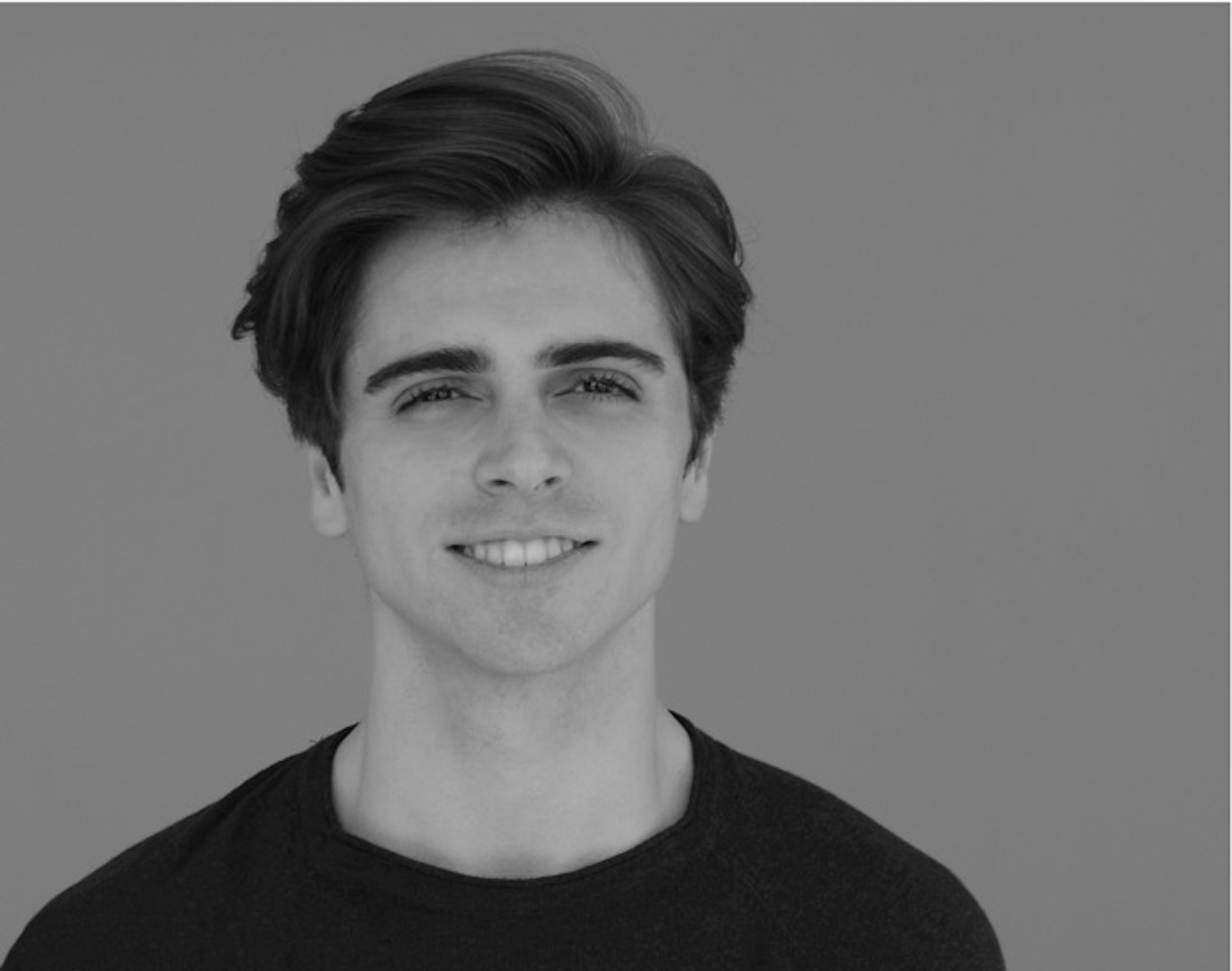 "Without leaps of imagination or dreaming, we lose the excitement of possibilities. Dreaming, after all is a form of planning."
-Gloria Steinem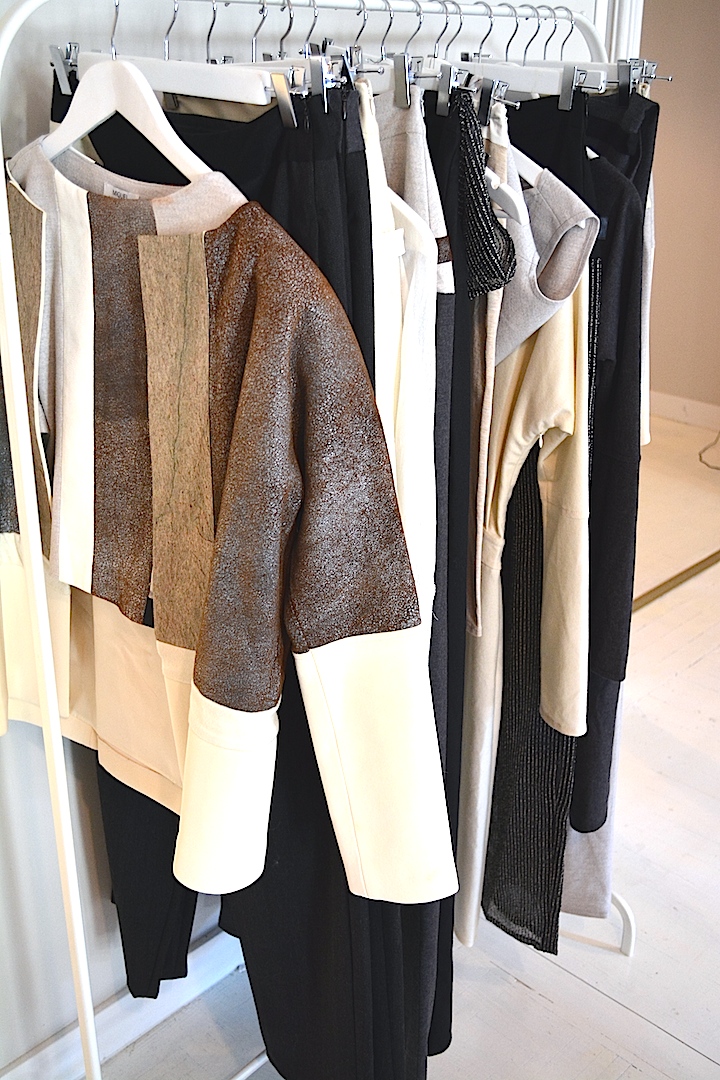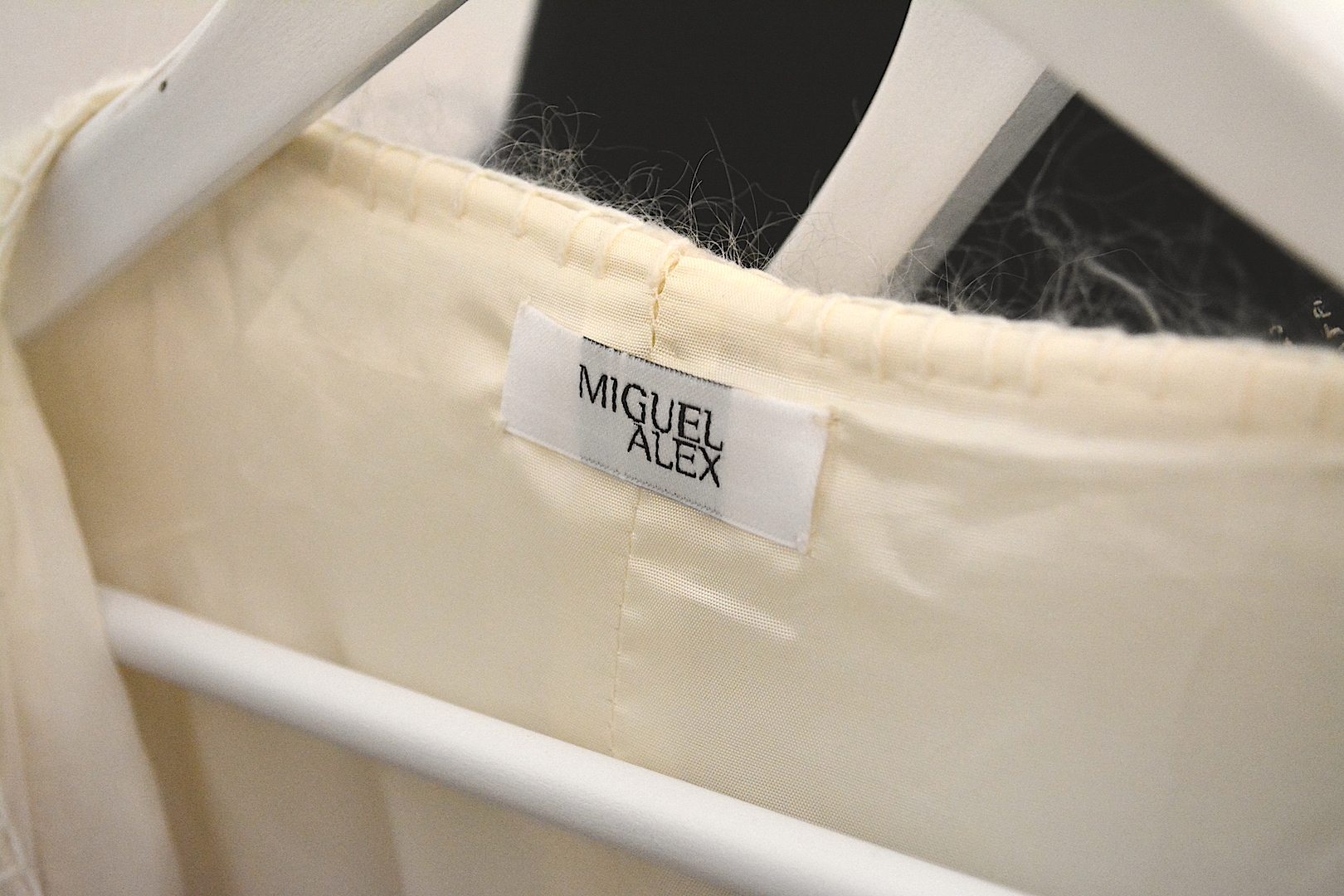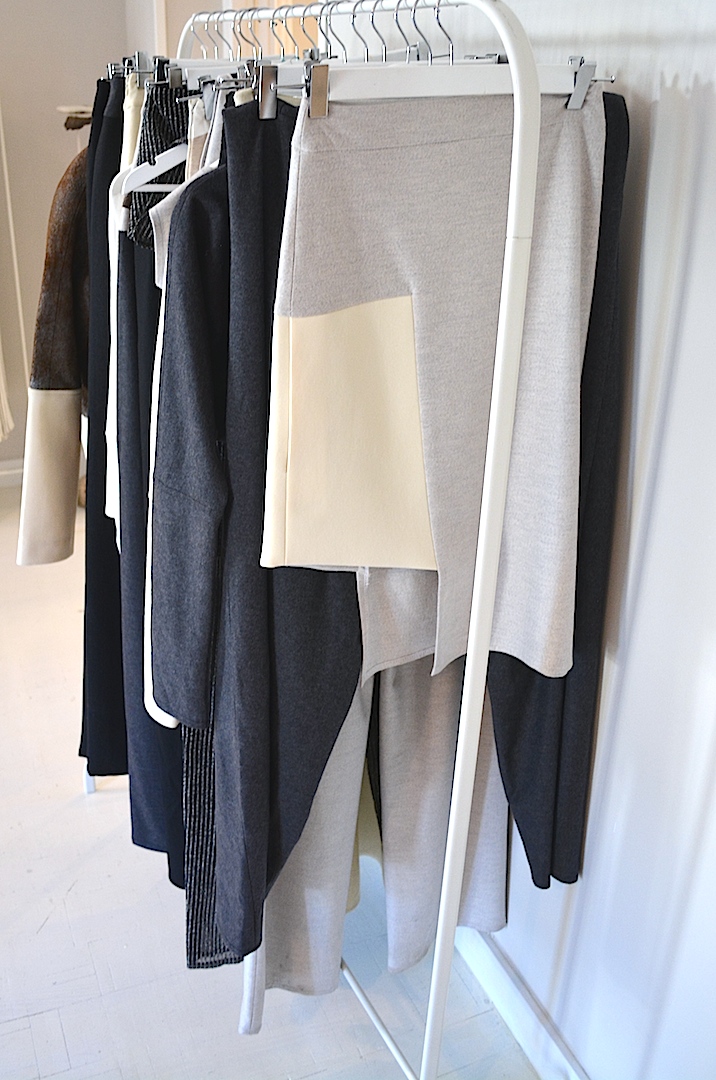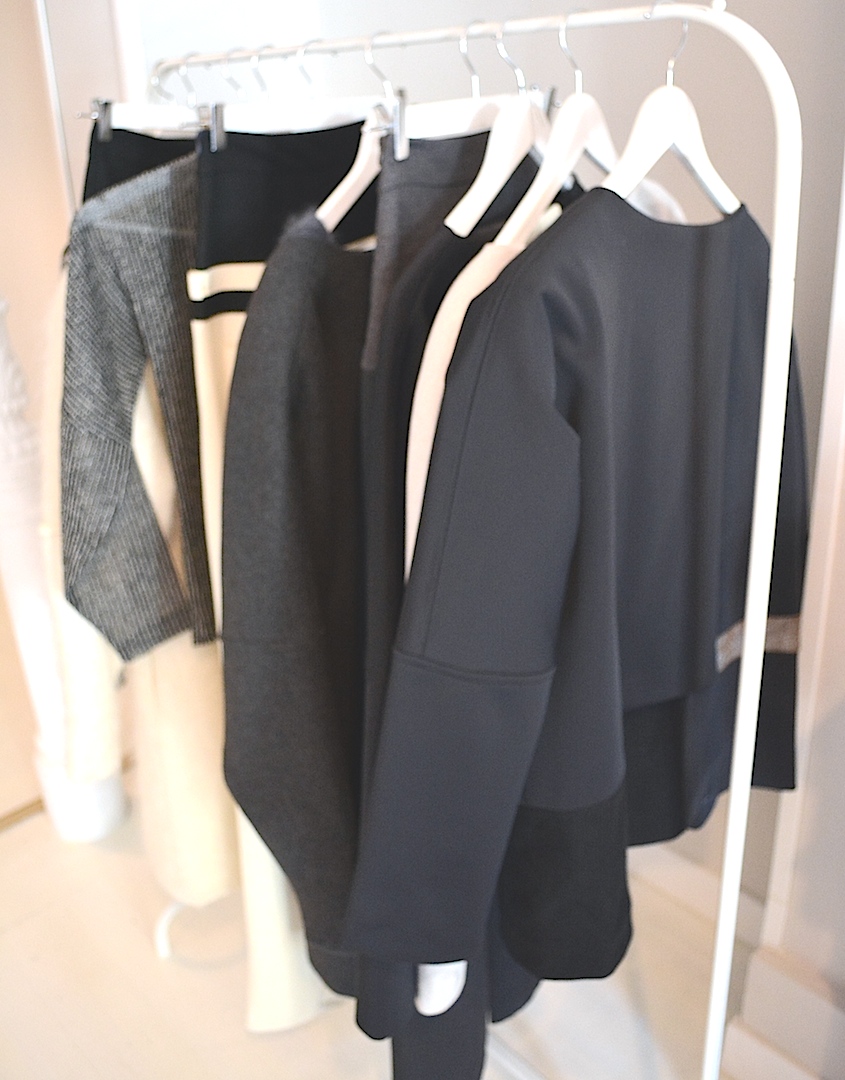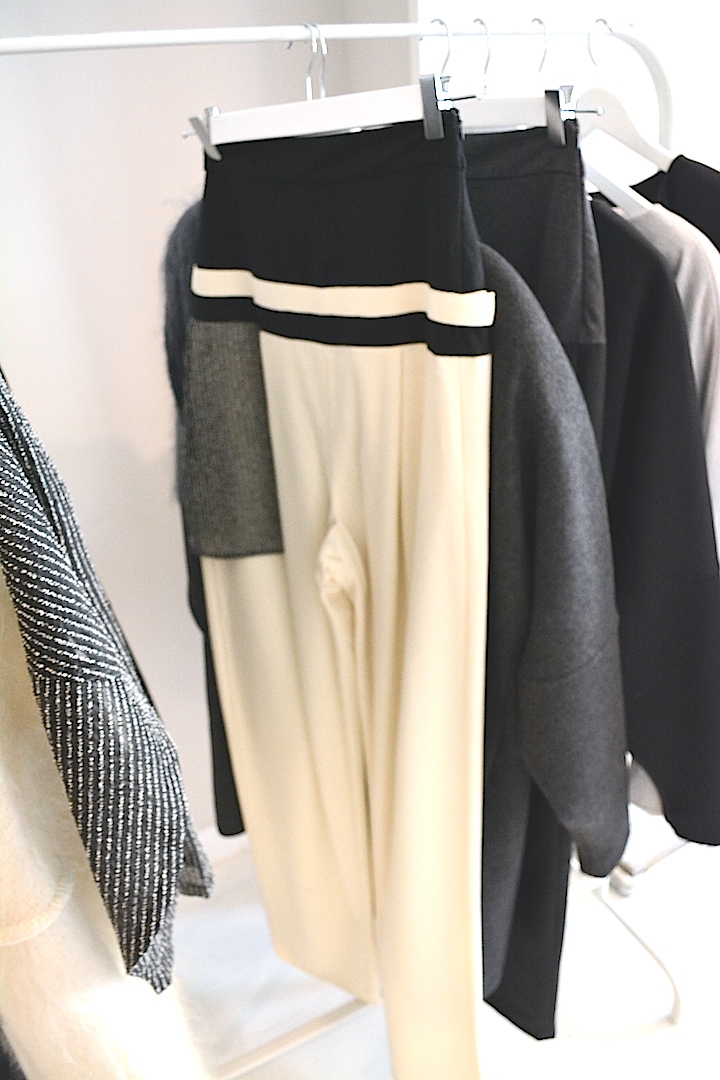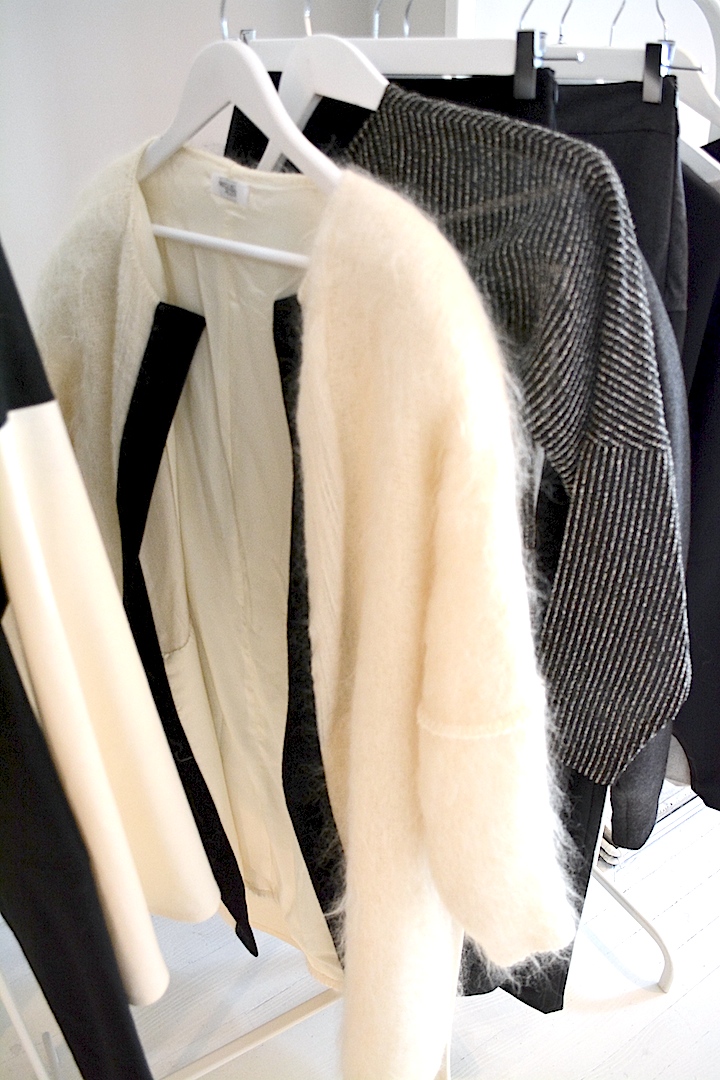 So often we go through our days imagining things to be different. Our imaginations and dreams habitually outpace reality and few of us dare to fully indulge in their absurdities. Miguel Alex is not one of those people. He doesn't ask what is possible. He dares to make his imagination come to life molding those dreams into reality and creating one of a kind pieces in which you can palpably feel the energy and excitement.
A tour of his showroom in Madrid demands a certain homage. The genius of his work is not traditional. The asymmetrical lines, use of various materials, and alternative draping come together to form perfect harmony wherein one does not outshine the other. My first reaction to seeing his AW14/15 collection was one of pure energy. I could imagine Miguel working late at night, frenetically moving around the room from sewing table, to mannequin, to design table while music played in the background at a considerably loud volume. It made me want to be part of the process, to soak up some of that energy and too innocently enjoy its' purity.
While giving a nod to the sophisticated woman in his choice of colors and comfort, Miguel also makes sure to nudge her along the lines of progress all while keeping her in the comfort zone. At first glance a jacket may appear stylish for the way it is cut yet, ideal for transgressing any style of the moment. Upon closer inspection you start to see Miguels' imagination leap into reality. The jacket is partially made from wood, some of the bags from stone. This leaves one to ask how can it be so versatile, so purposeful, so light, and comfortable while being made from unconventional materials? Sometimes I find it better not to ask how or why but to just dive into the world that is Miguel Alex. He has demonstrated throughout his collections that when we stop asking questions and just enjoy the leap from reality to imagination magic happens.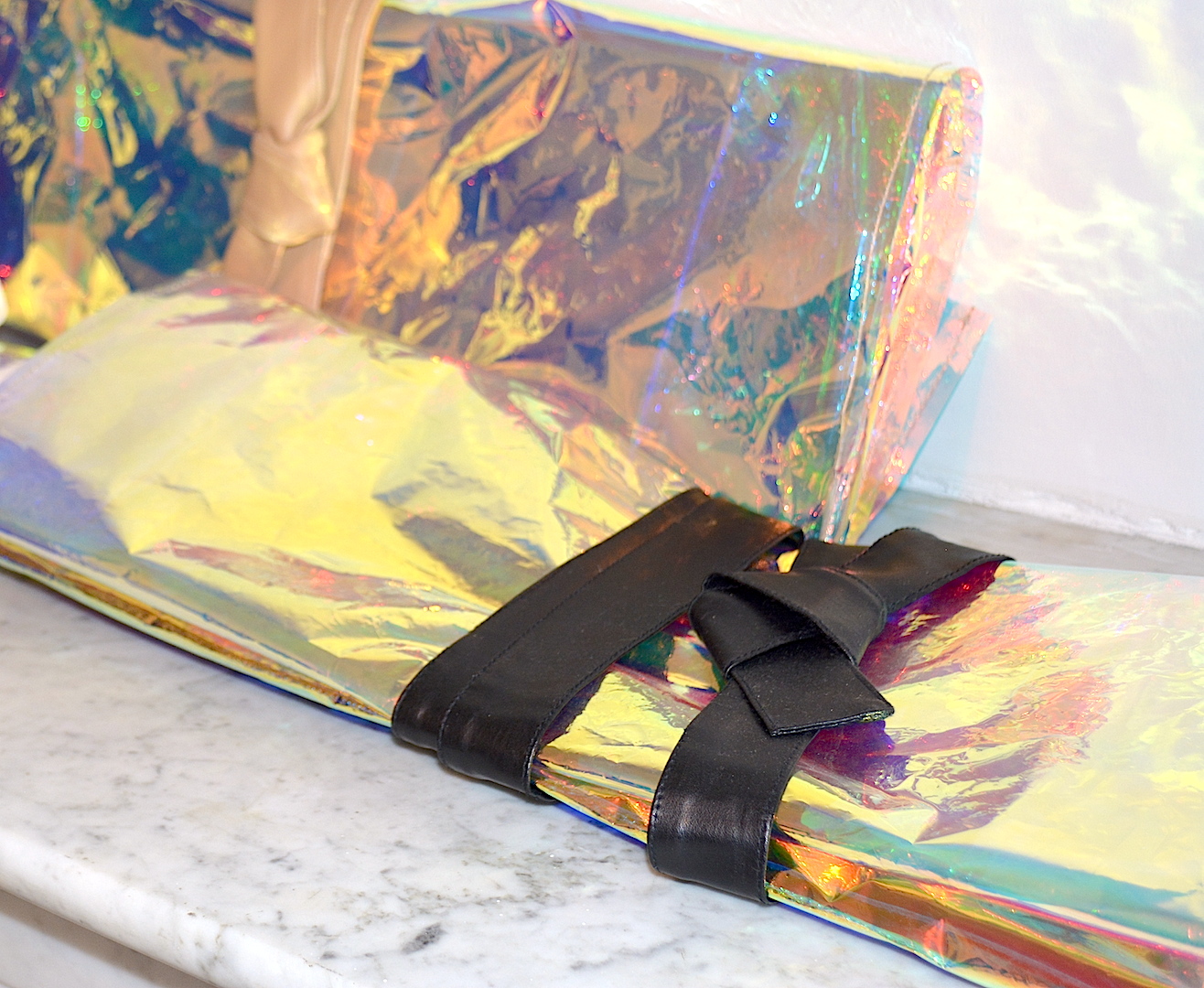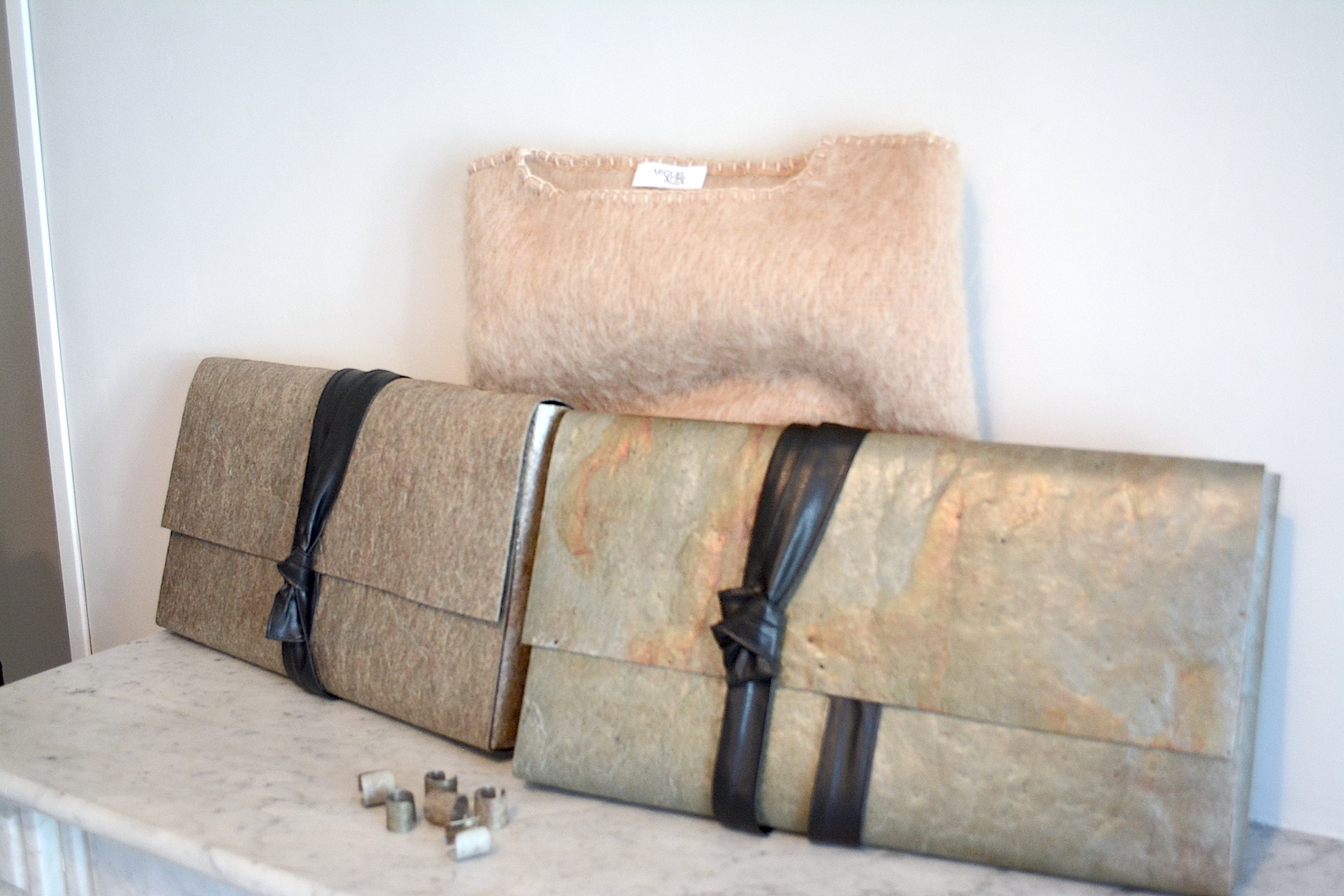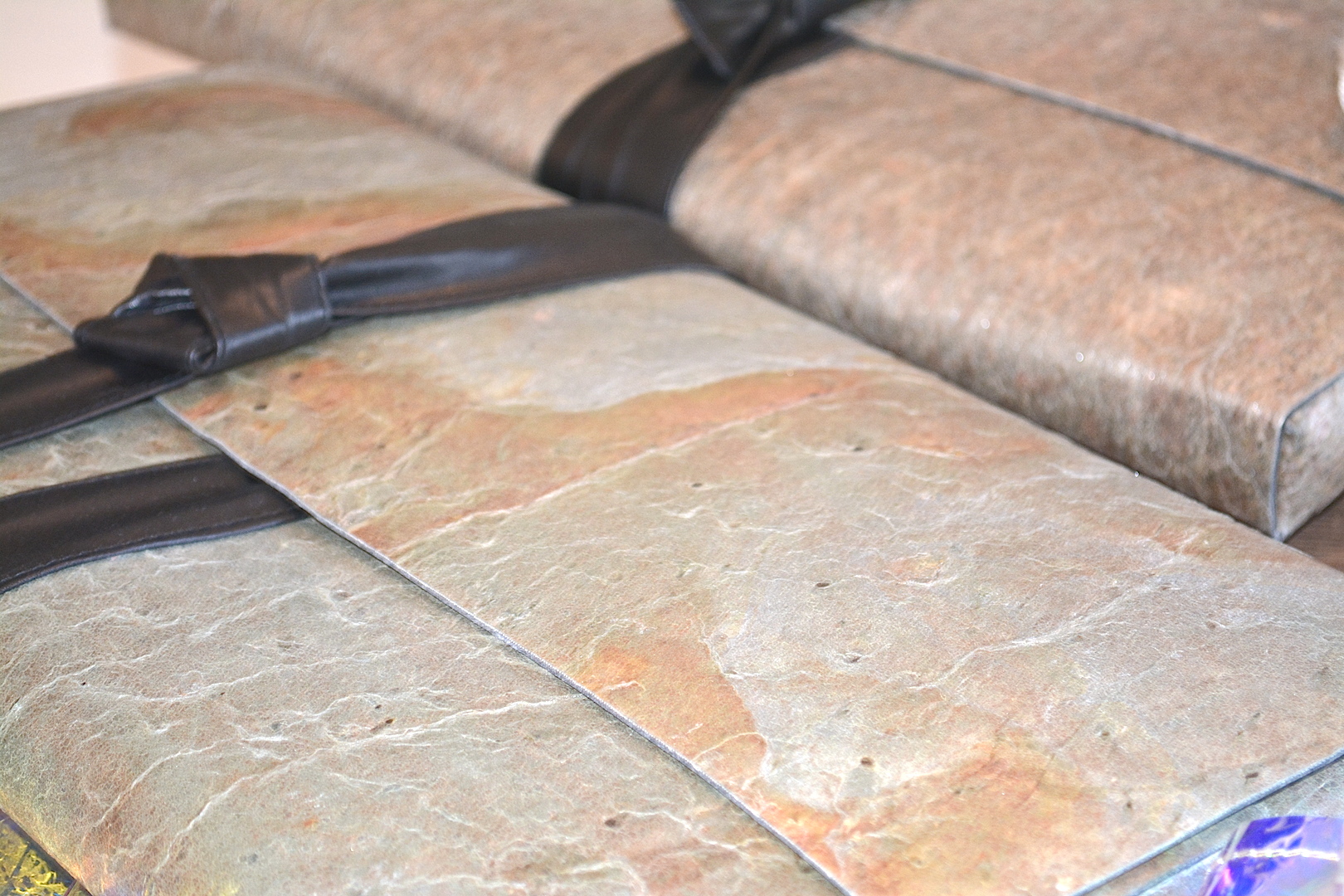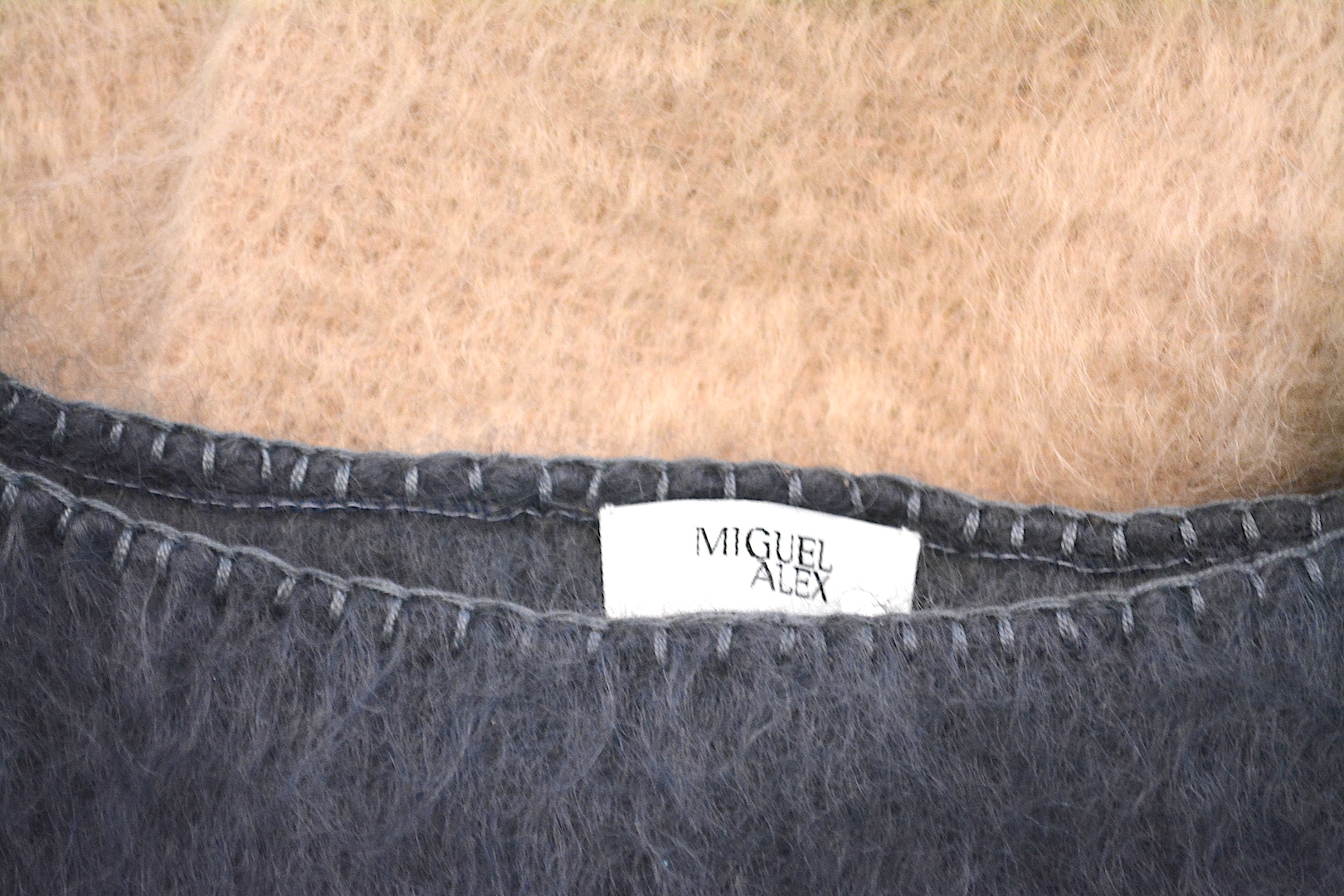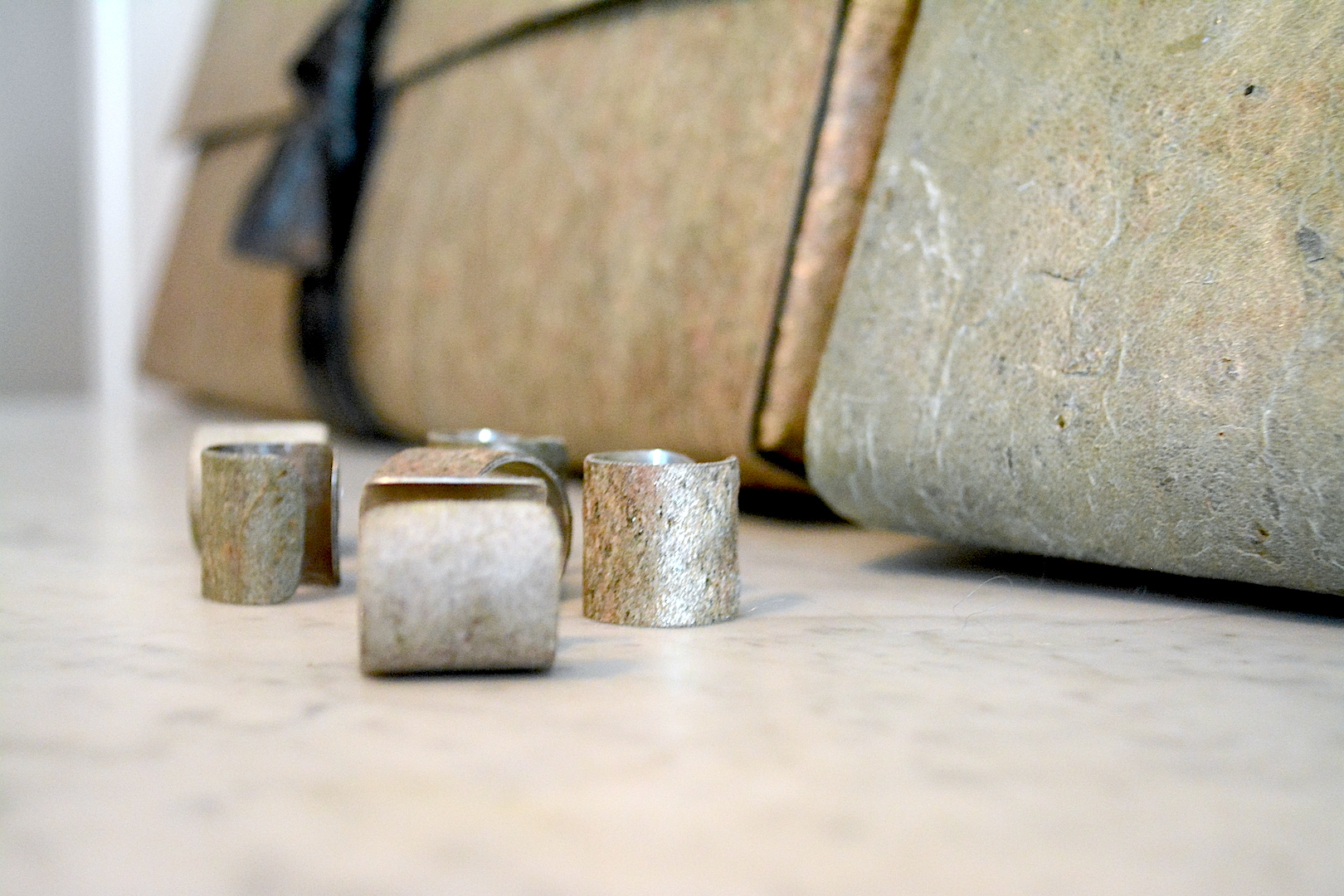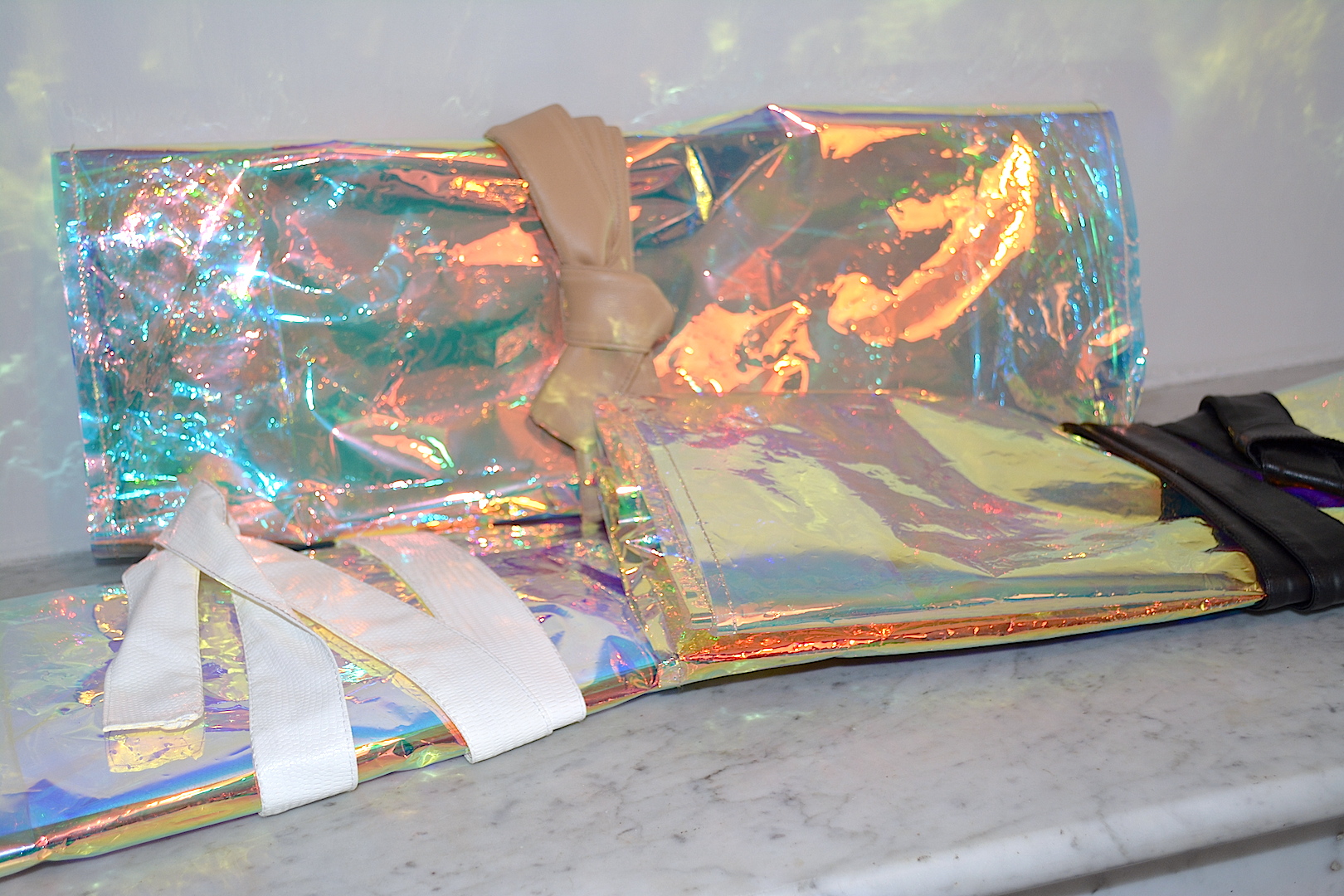 Miguels' SS15 collection promises to continue exciting the imagination. The colors are muted, the lines asymmetrical, and the overall feel whimsical. But, don't let this whimsy fool you. The collection is meant to highlight the sophistication and ease of a woman while paying tribute to the hecticness that is daily life.
I hope you enjoy the AW14/15 collection and the sneak peek to the SS15 collection as much as I did!