Behind the Label: Boston Bag Company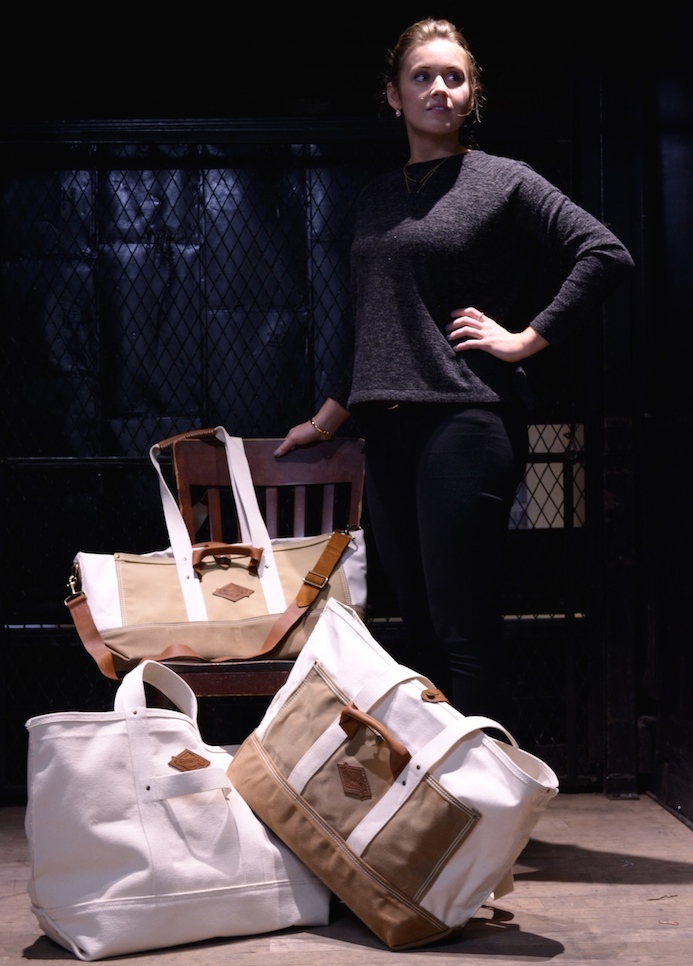 "Elegance is not standing out, but being remembered."
Giorgio Armani
Today, in the fashion industry it is not enough to be innovative. Buyers are getting whiplash with all the new trends, colors, patterns, and increasing collection releases. Thanks (not at all) to fast fashion every couple of weeks the window displays are turned over presenting a new "must-have". There is nothing elegant or timeless about this trend. In a world of fast fashion the new stand out pieces are labels that have a history and message behind them, the antithesis of fast fashion.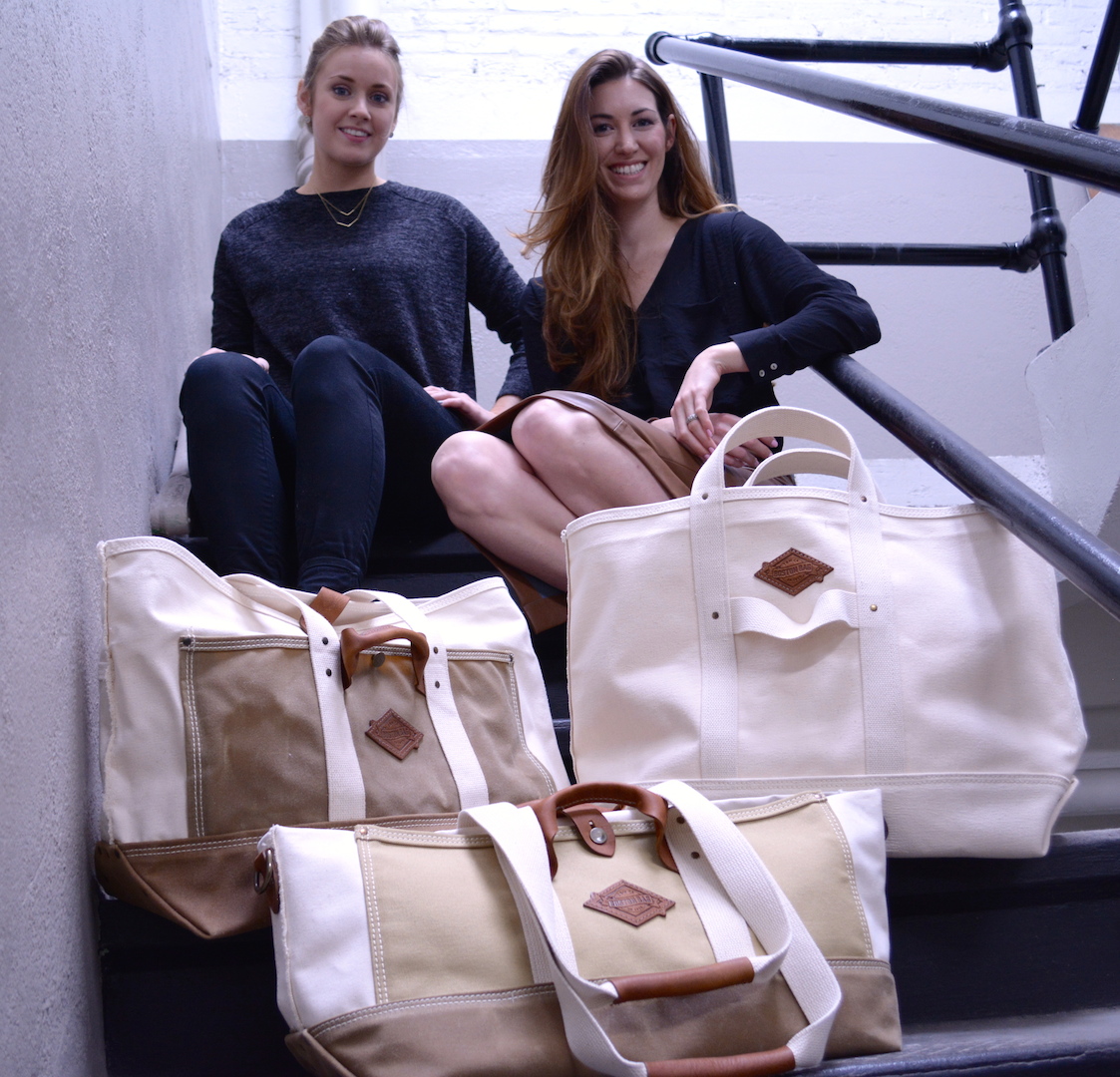 I was fortunate enough to meet the incredibly talented Marie Thompson, lead product designer behind Boston Bag Company, a couple of months ago at the Boston American Field Pop Up Market. She graciously invited me to tour the factory and learn more about what makes these bags such a standout. I should admit that at first sight I was head over heels in love with the aesthetic as much as the construction. Boston Bags are meant to last a lifetime and they have proven their worth since 1928 when they first began manufacturing industrial canvas bags for utility workers.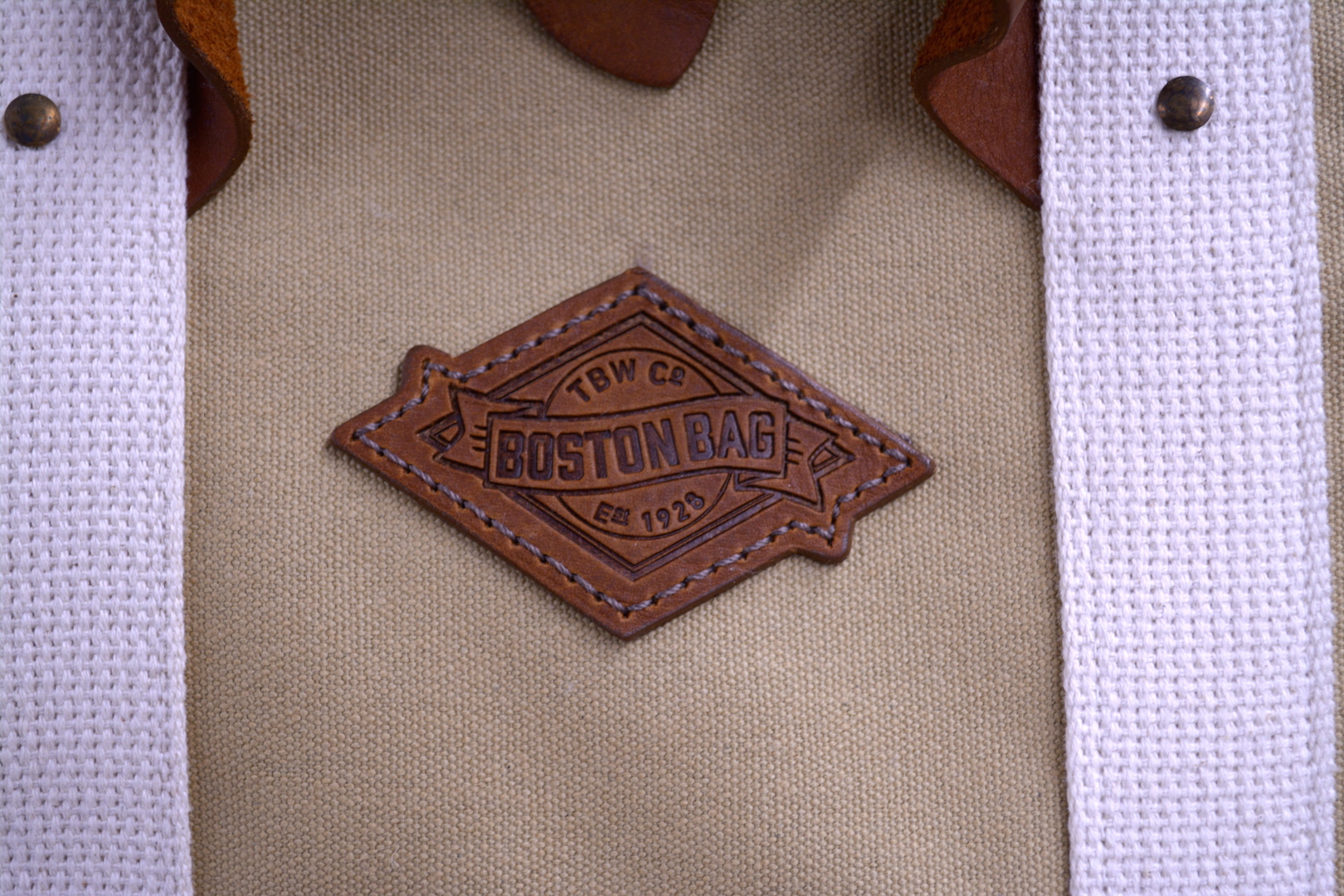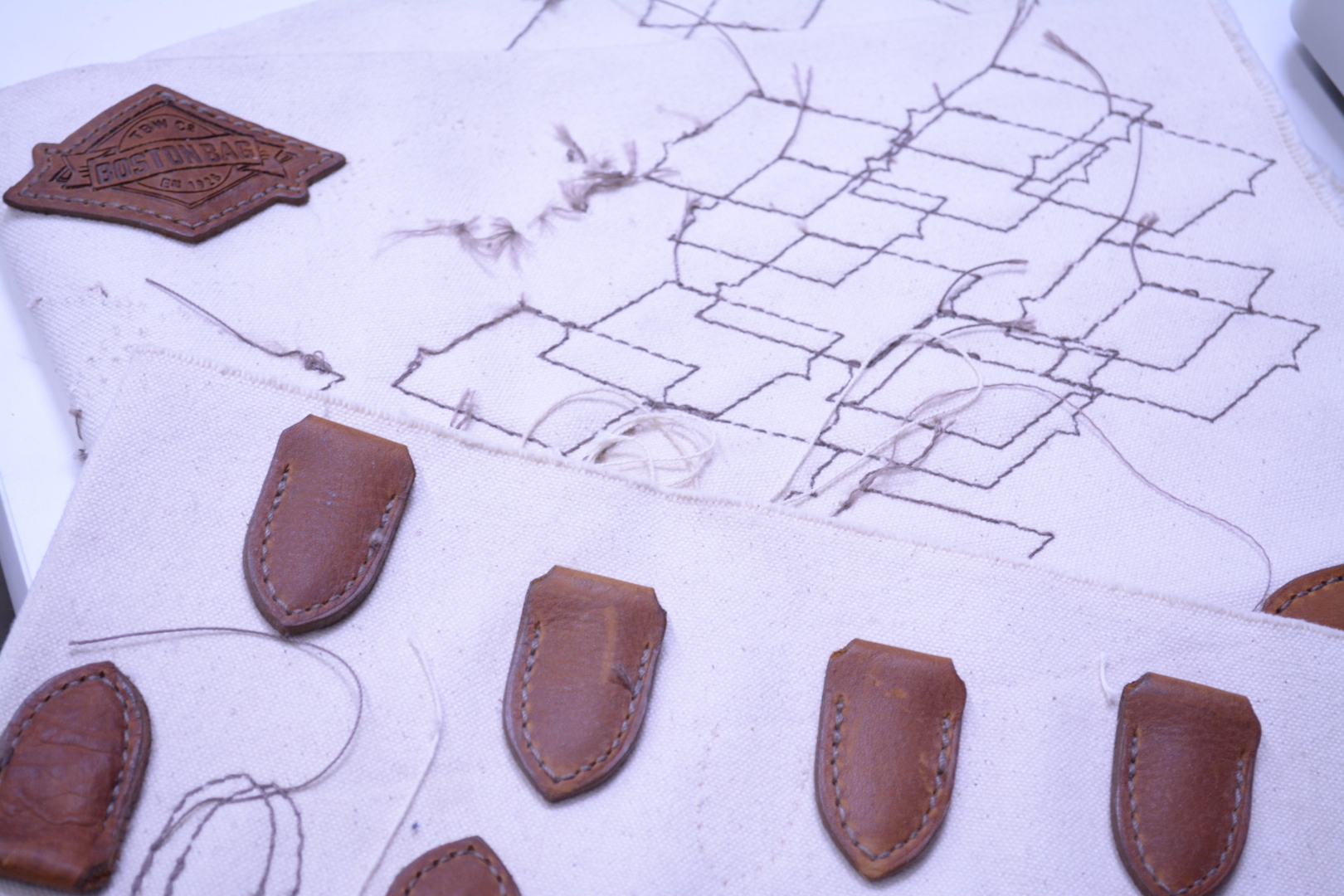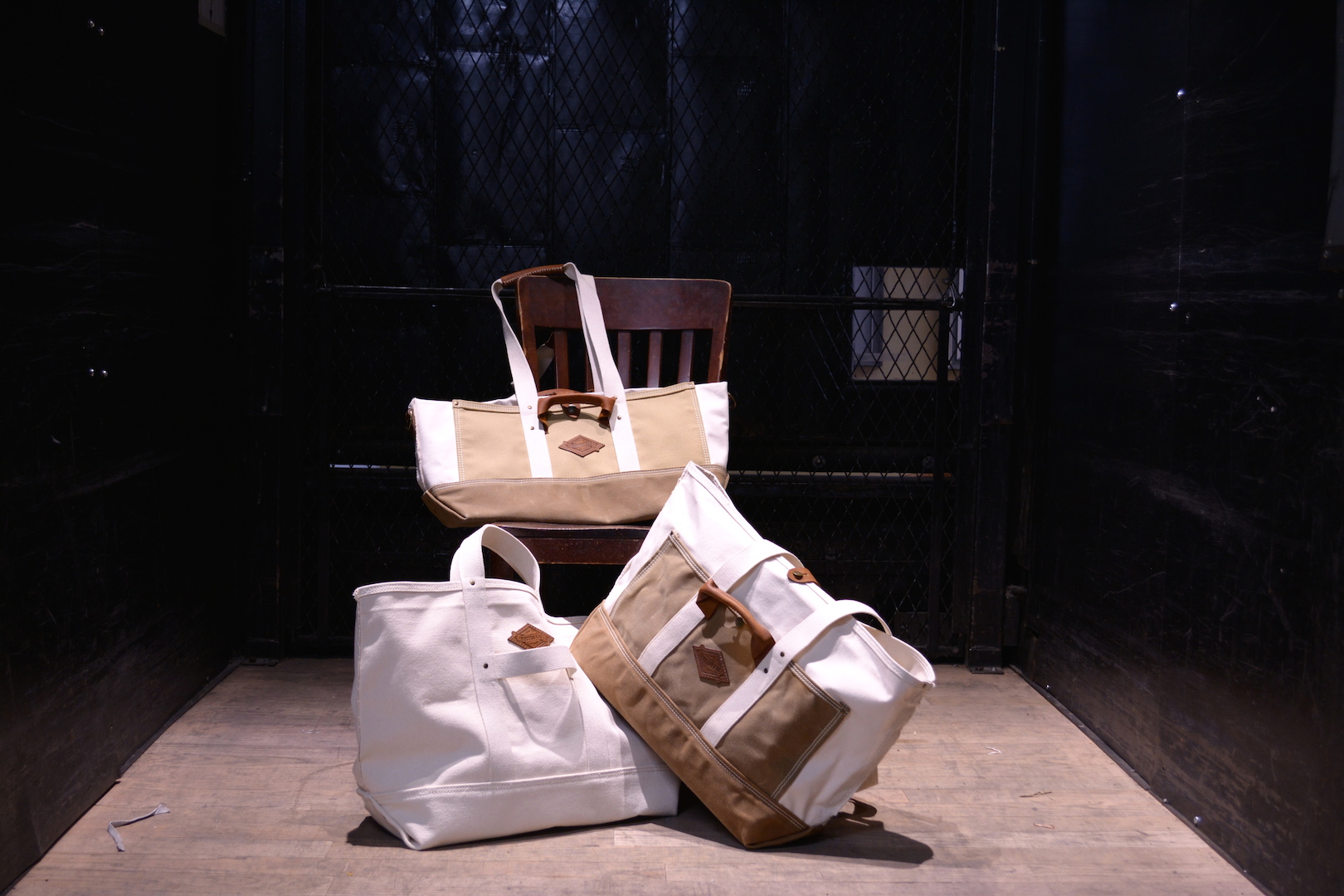 When others outside the utility business began to see just how hardwearing and versatile these bags were, their presence was noticed everywhere from the boating industry, to sports fields, and the family picnic. It became the all American bag and has remained so today.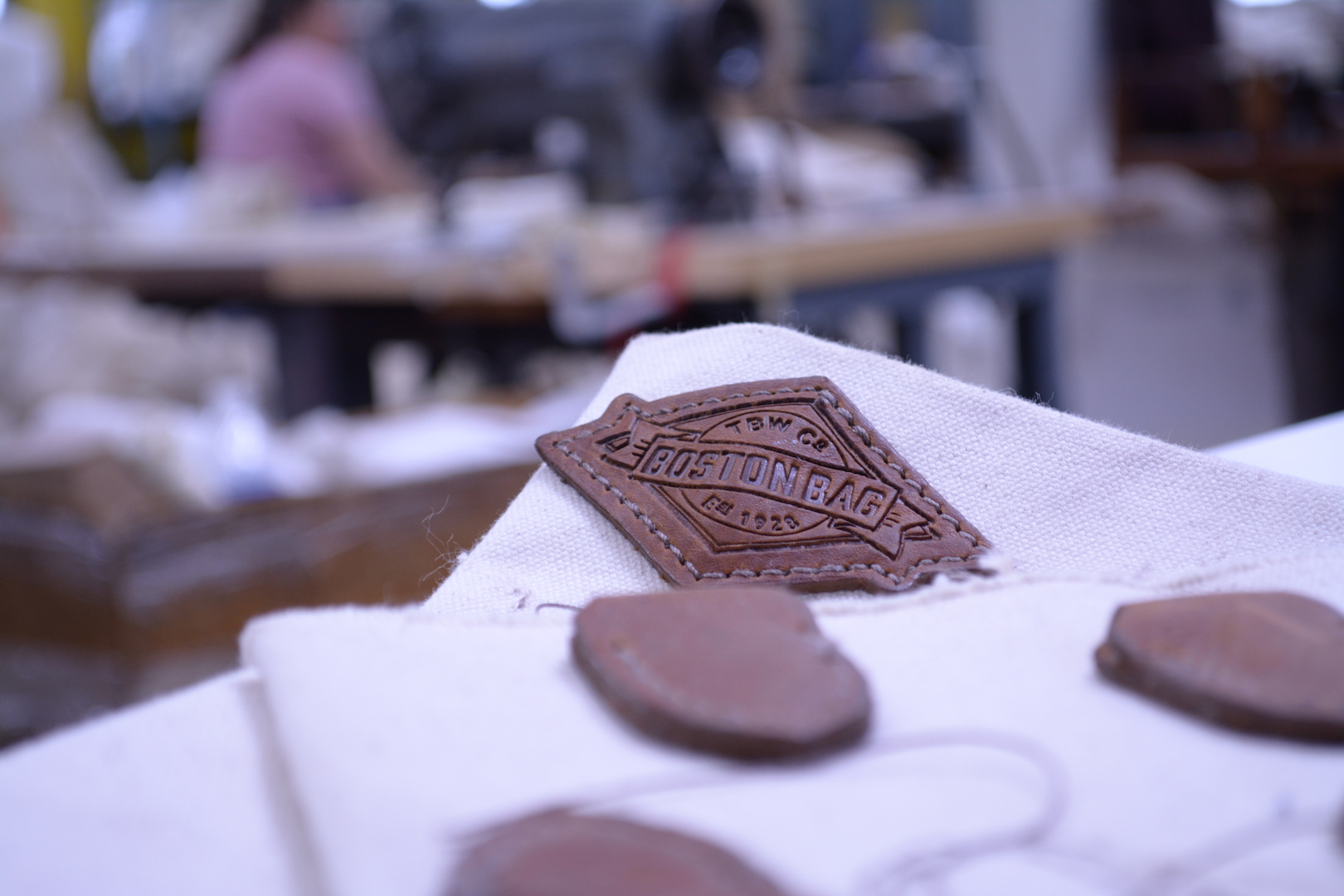 In 2014 under the guidance of Marie, Boston Bag Company expanded their line to include the Revival Series featuring three small pockets, a shoulder strap, and leather handgrips. What made the original lineman bag so popular can also be seen in the Revival Series. Metal rivets and double stitching give it a unique look but also offer a timeless characteristic that is missing in todays fashion industry while ensuring its strength and durability.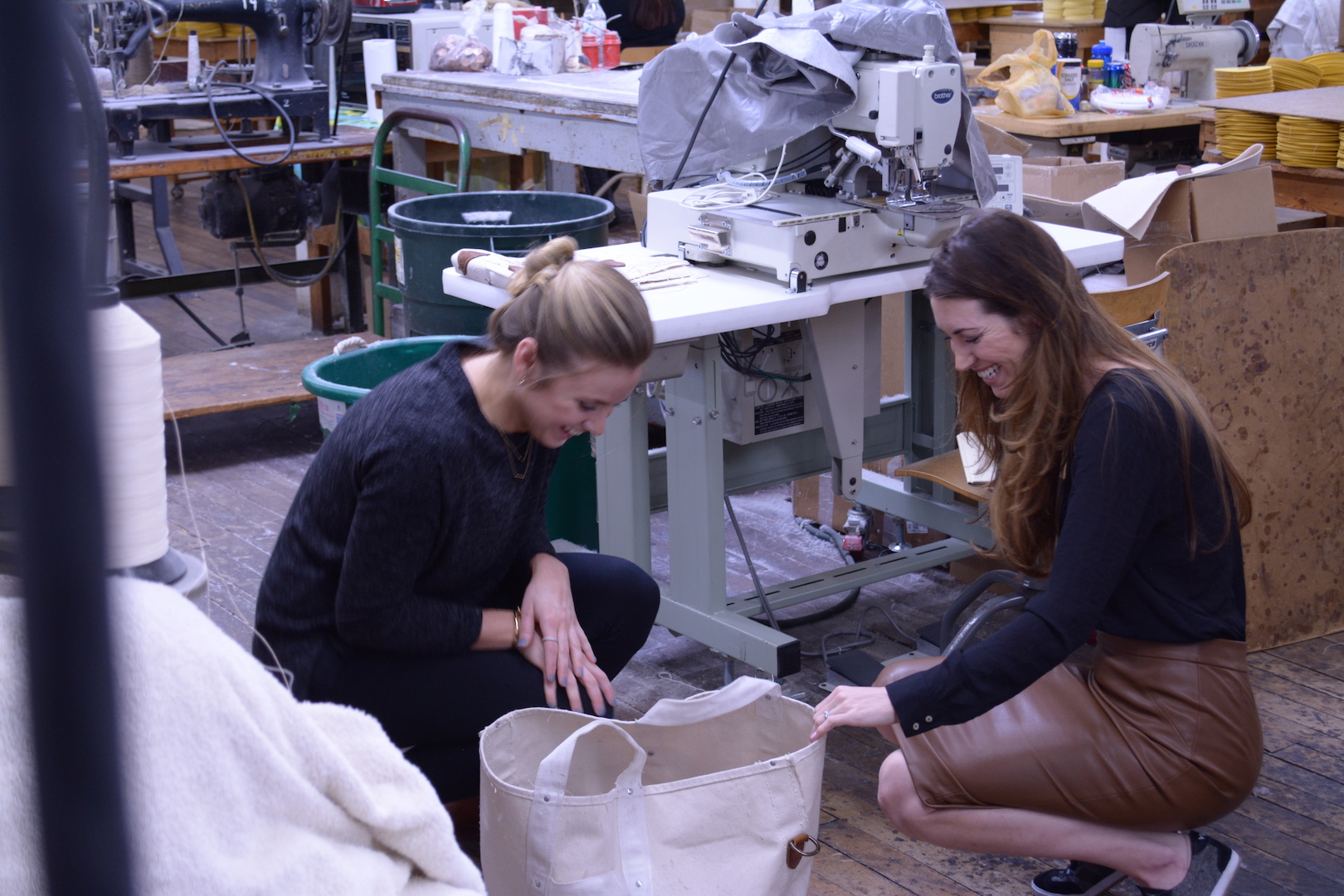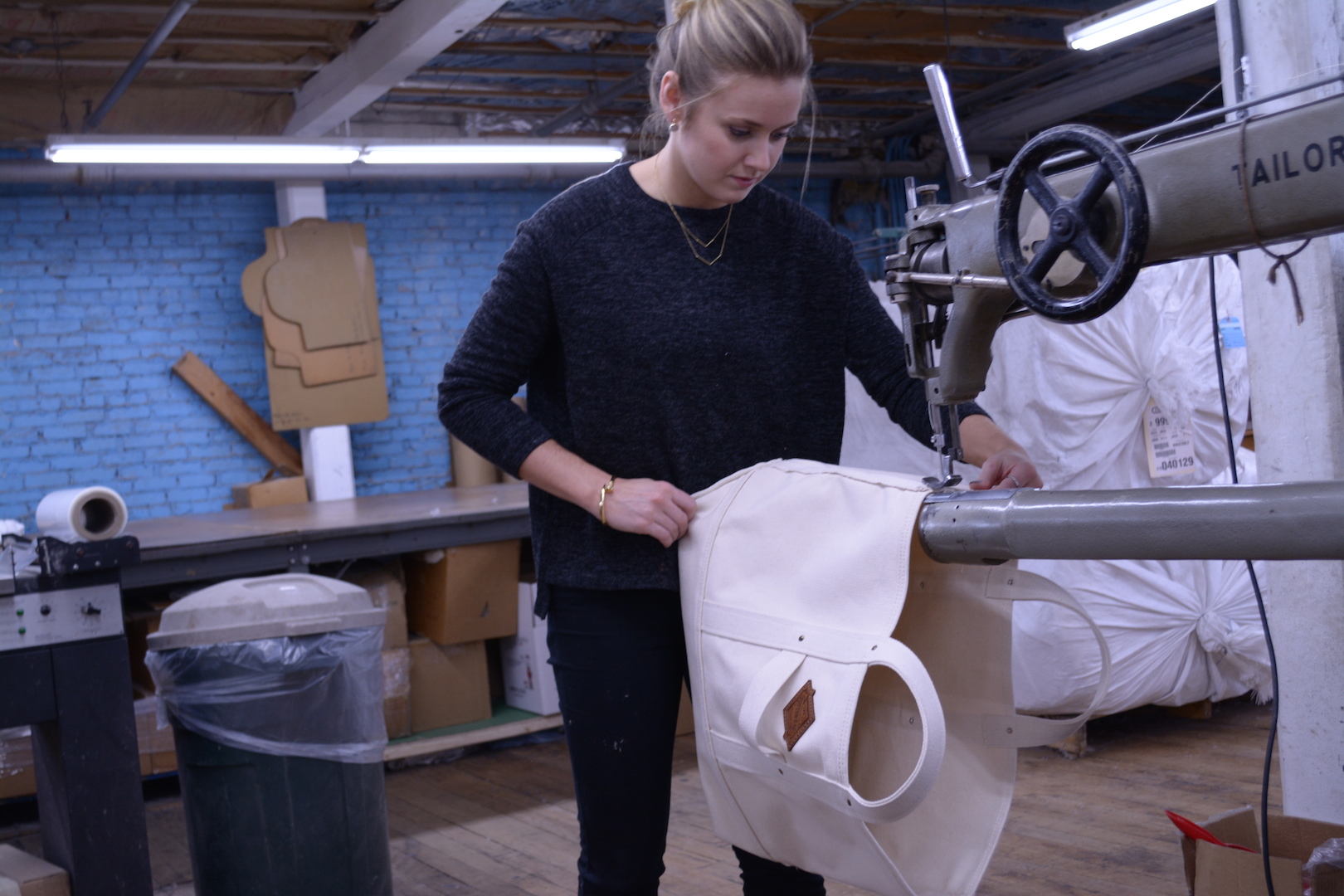 Here is what I love most about Boston Bags: first they are made in the United States. You can find their factory right in Boston and meet the people behind their existence. There are about five people behind the creation of the bags including Andrea who specialized in stitching on a long-arm machine. All their machines are original and an in-house repairman ensures they are up to snuff and produce the same quality customers have come to appreciate over the years. Furthermore, all the materials are sustainably and responsibly sourced. From the leather to the canvas, each step of the supply chain has been well cultivated and overseen, ultimately producing a bag you can feel good about from the first day you use it until the last. And, I recommend you hang onto it for a longtime. Boston Bags have been known to pop up on second hand sites for a pretty penny and their worth isn't going to diminish anytime soon.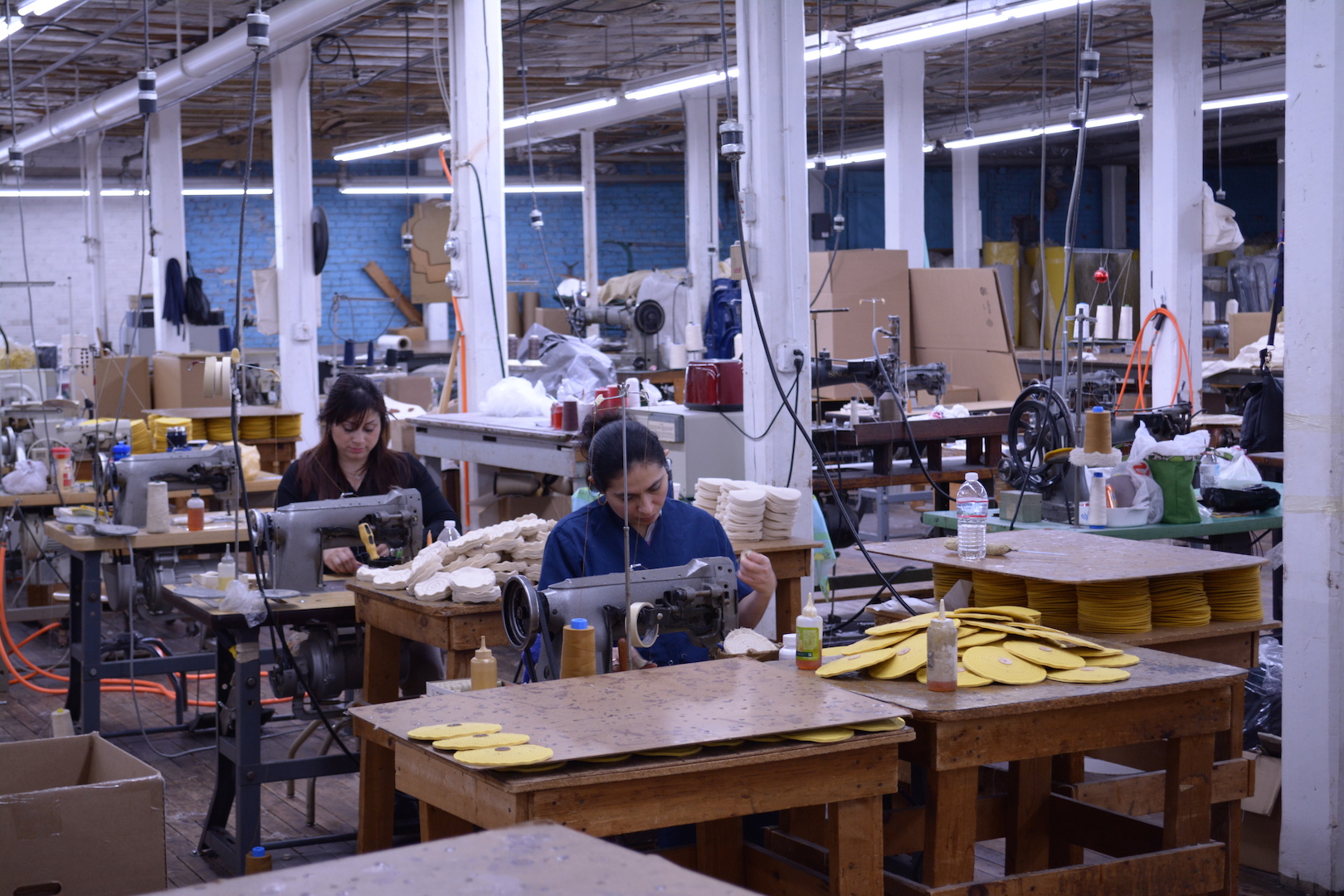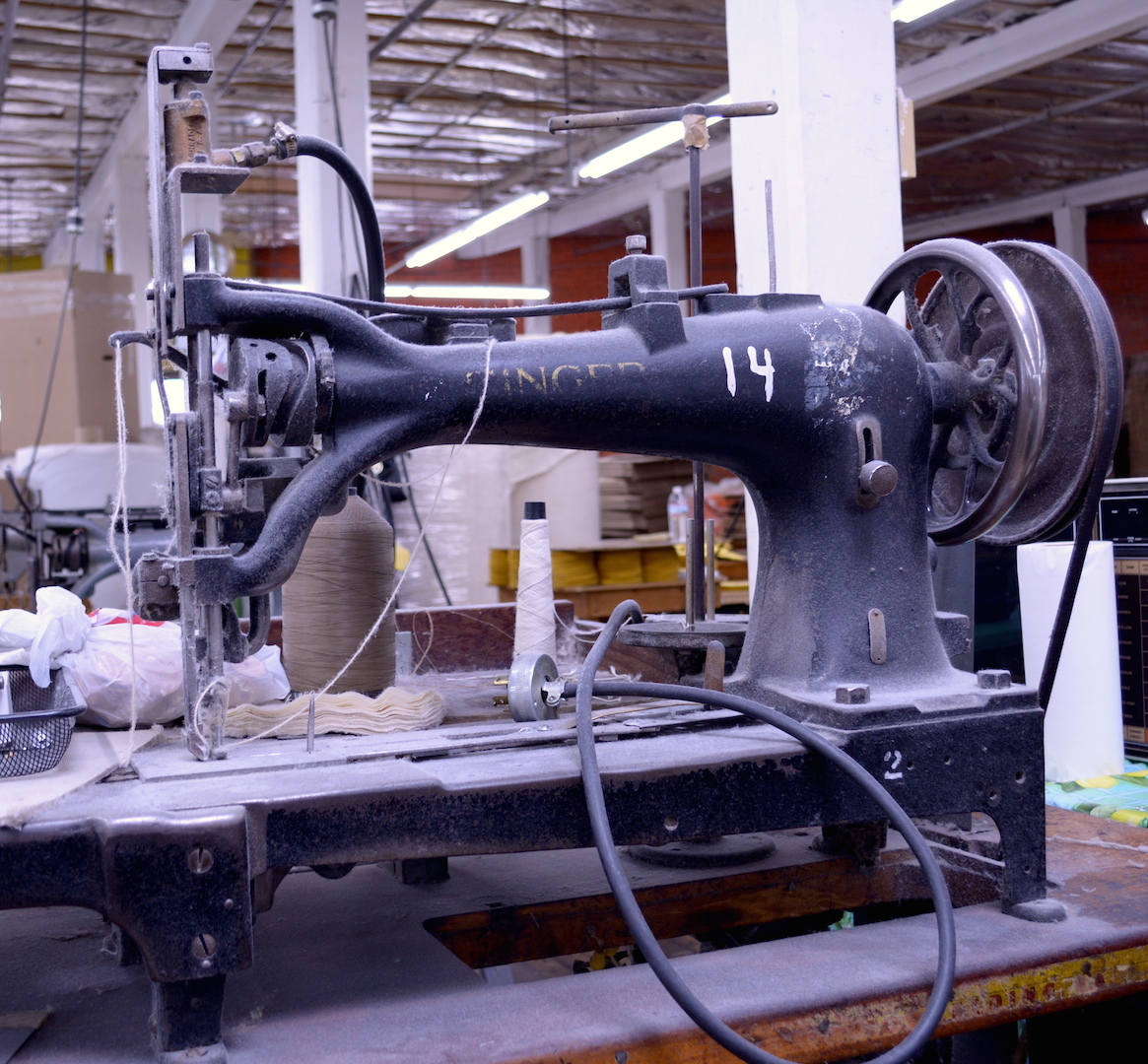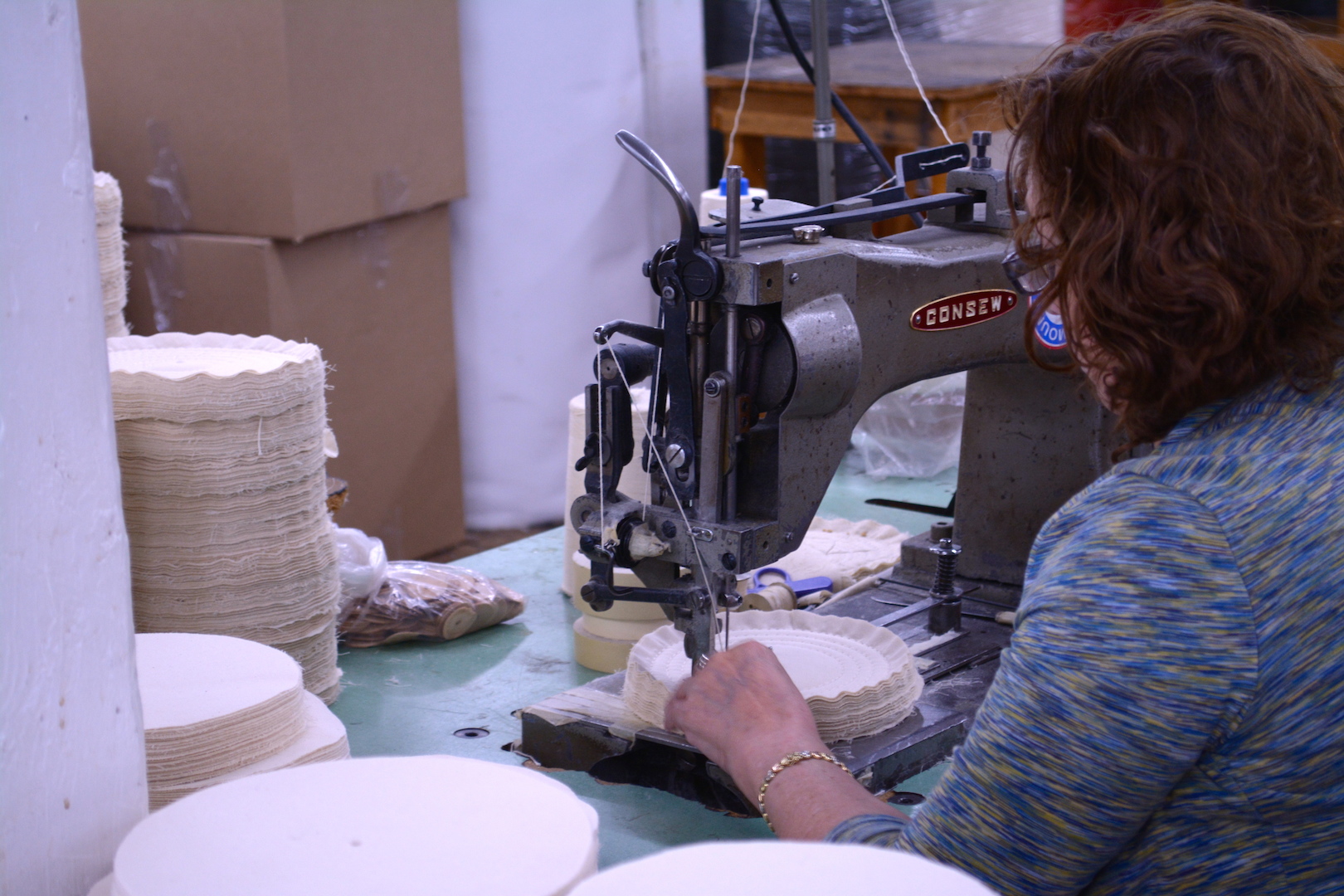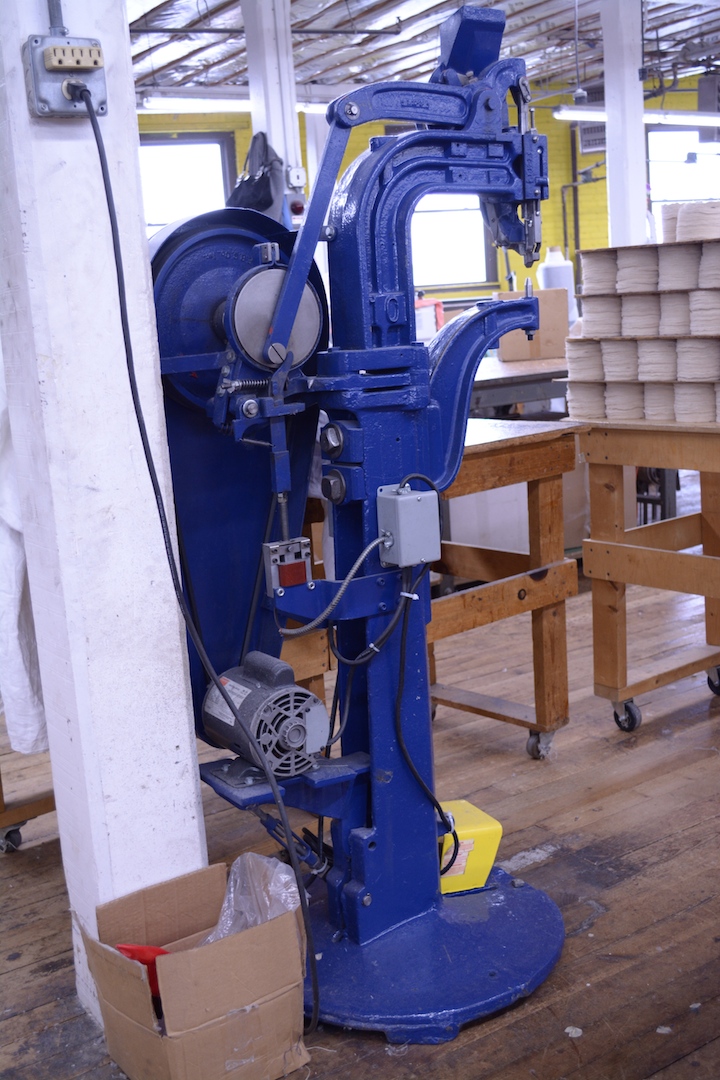 If a large tote isn't what you had in mind at the moment, although I would highly recommend one for the perfect travel bag, Marie showed me the latest addition to the family, a waxed canvas, or natural canvas (buyers choice) clutch. But alas, it is not just a clutch. Keeping in the tradition of Boston Bag, Marie has designed a bag that is versatile, strong, and ultimately timeless. Use it as a clutch, a makeup case, a travel pouch, or just about anything else you can imagine. I see this bag becoming the perfect gift for even the most discerning recipient. Hopefully we will see this hit the store soon.
A very special thank you to Marie and the entire Boston Bag Company for letting me tour the factory. I can't wait to see all their future endeavors.
To order your bag: Head on Over to Boston Bag Company