Is Patagonia Really Worth The Investment?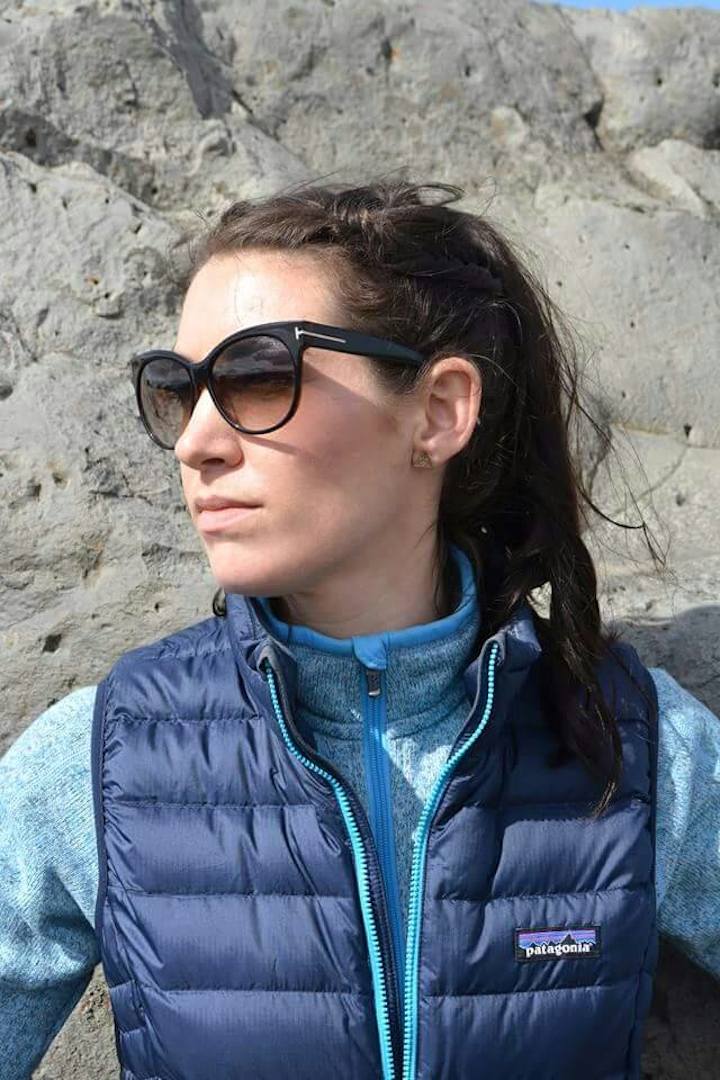 "Because in the end, you won't remember the time you spent working in the office or mowing your lawn. Climb that goddamn mountain."
― Jack Kerouac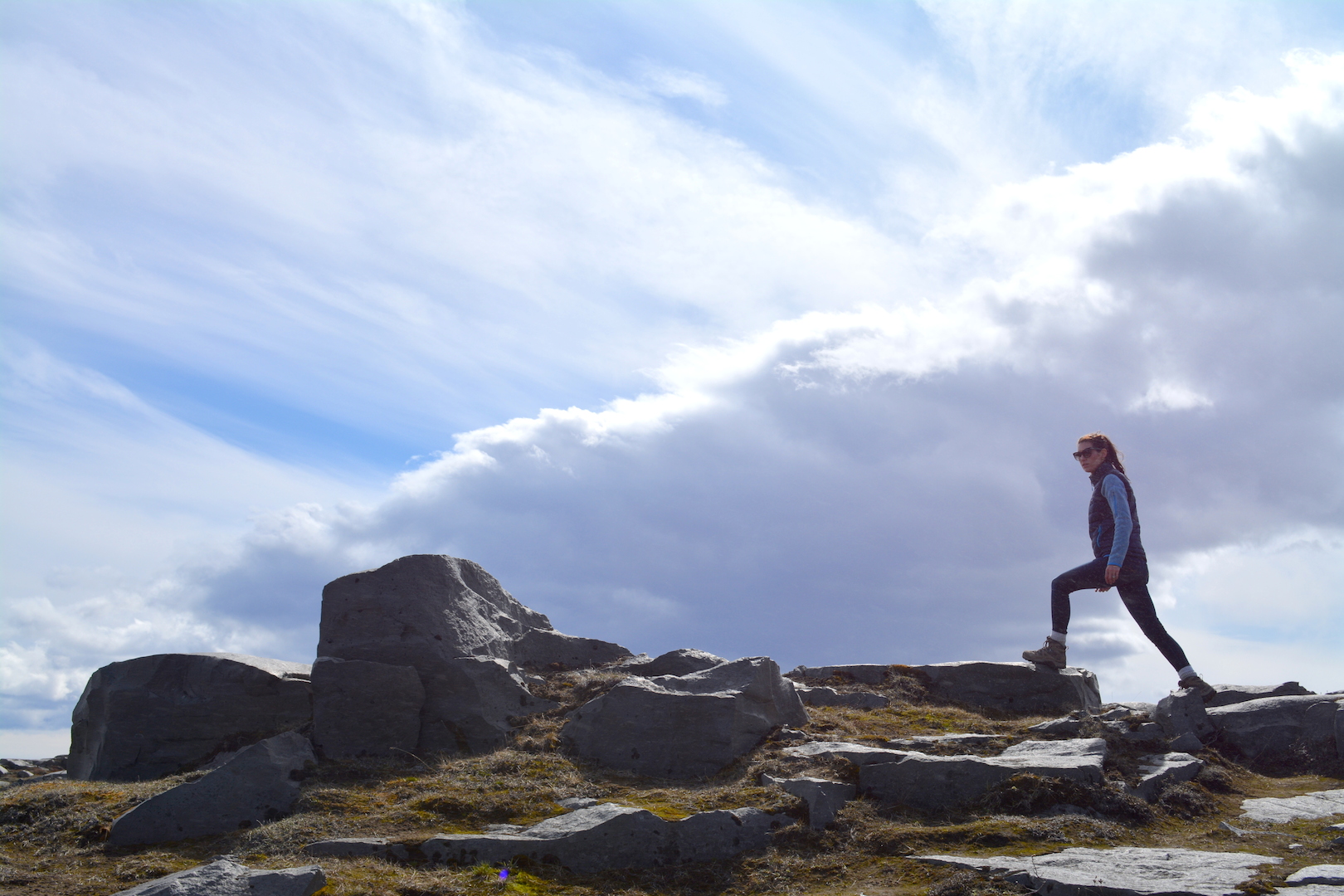 In both the outdoor apparel world and the eco fashion world Patagonia has quite a reputation. It is known for quality goods that will last a lifetime and are shockingly good for the environment, both in production and in recycling. Realistically, most of us aren't hiking everyday and/or eco fashion still isn't quite on the radar. So what about Patagonia for everyday wear?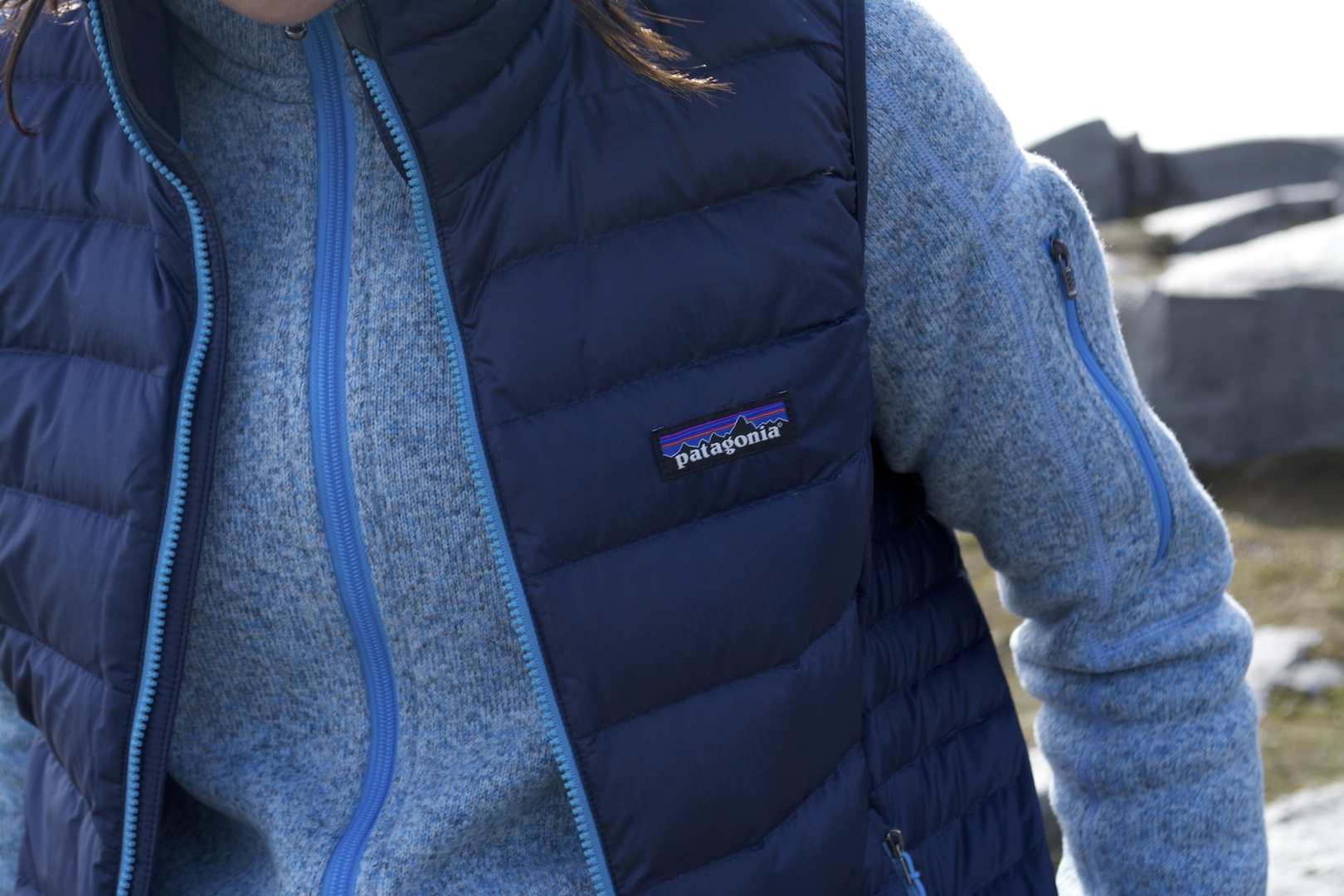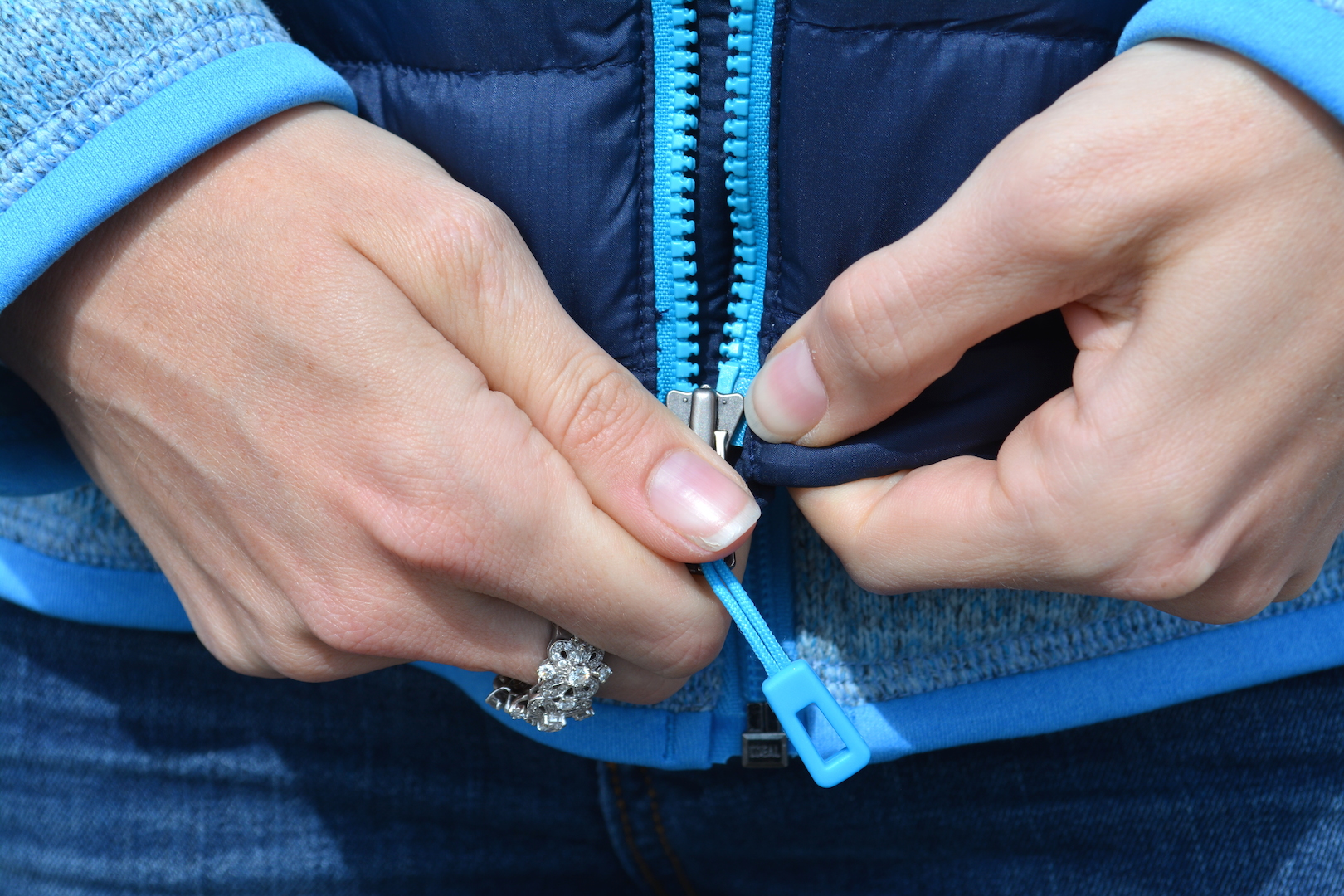 I have seen Patagonia outerwear just about everywhere you can imagine. From the mall, to a University classroom, to a jacket to wear out to dinner, museums, worn around the city, hiking and many, many other places. There seems to be no end to its versatility. It also seems that every teenager has a fleece or two to throw on at a moments notice. Did I miss a trend somewhere along the lines?
Not really. Americans have had a healthy obsession with athletic wear as day/night wear for quite some time now. Patagonia takes it to the next level in both style and price point. Nicknamed "Patagucci" because of some of the items often jaw dropping price tags, I wanted to see if it was all style with no substance so I decided to give them a try on my trip to Iceland. As a modest hiker and someone who was in need of versatile clothing I thought it was now or never to invest in a few pieces.
Here is what I bought:
1. Better Sweater Jacket in Dusk Blue at $139
2. Down Sweater Vest in Navy Blue at $89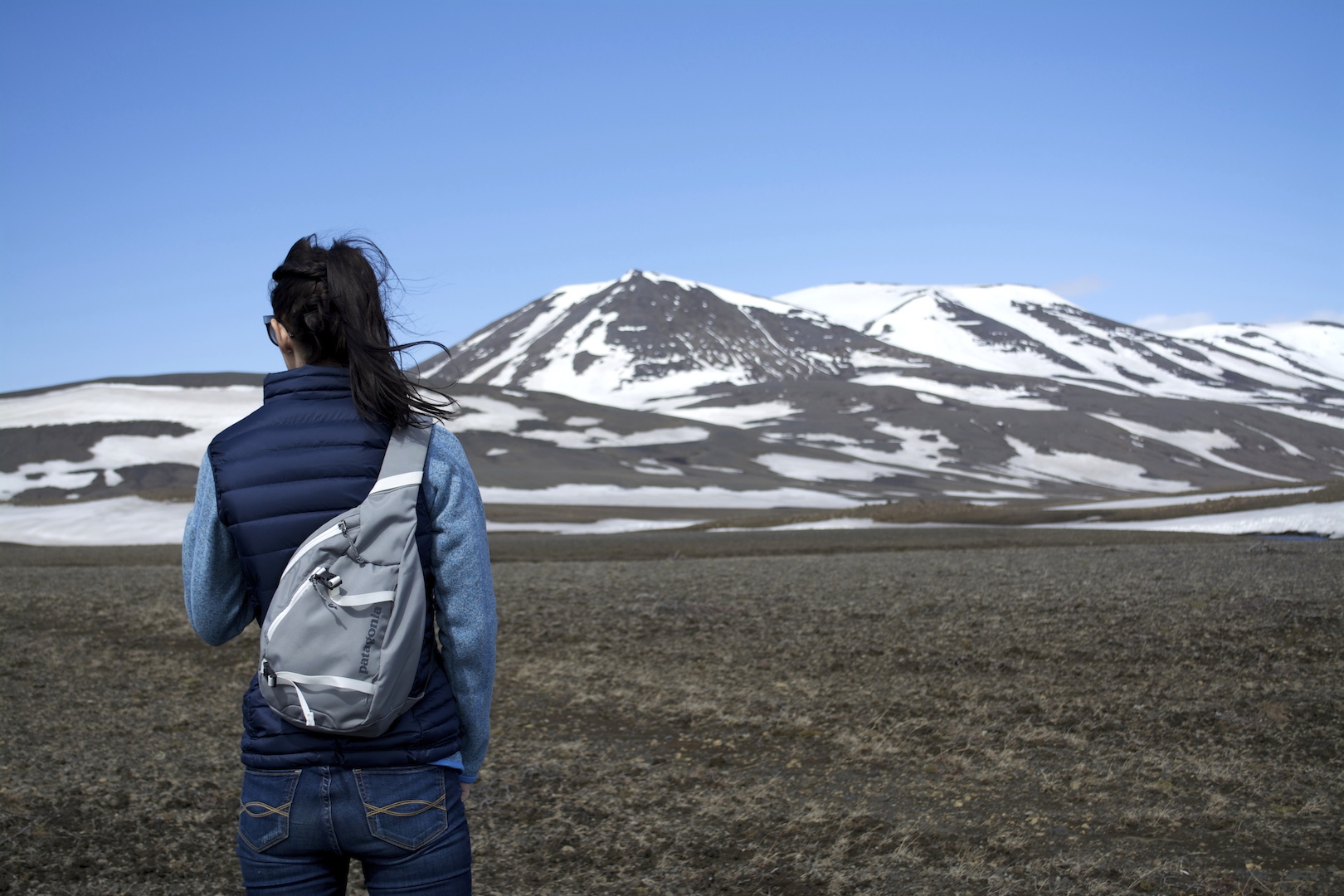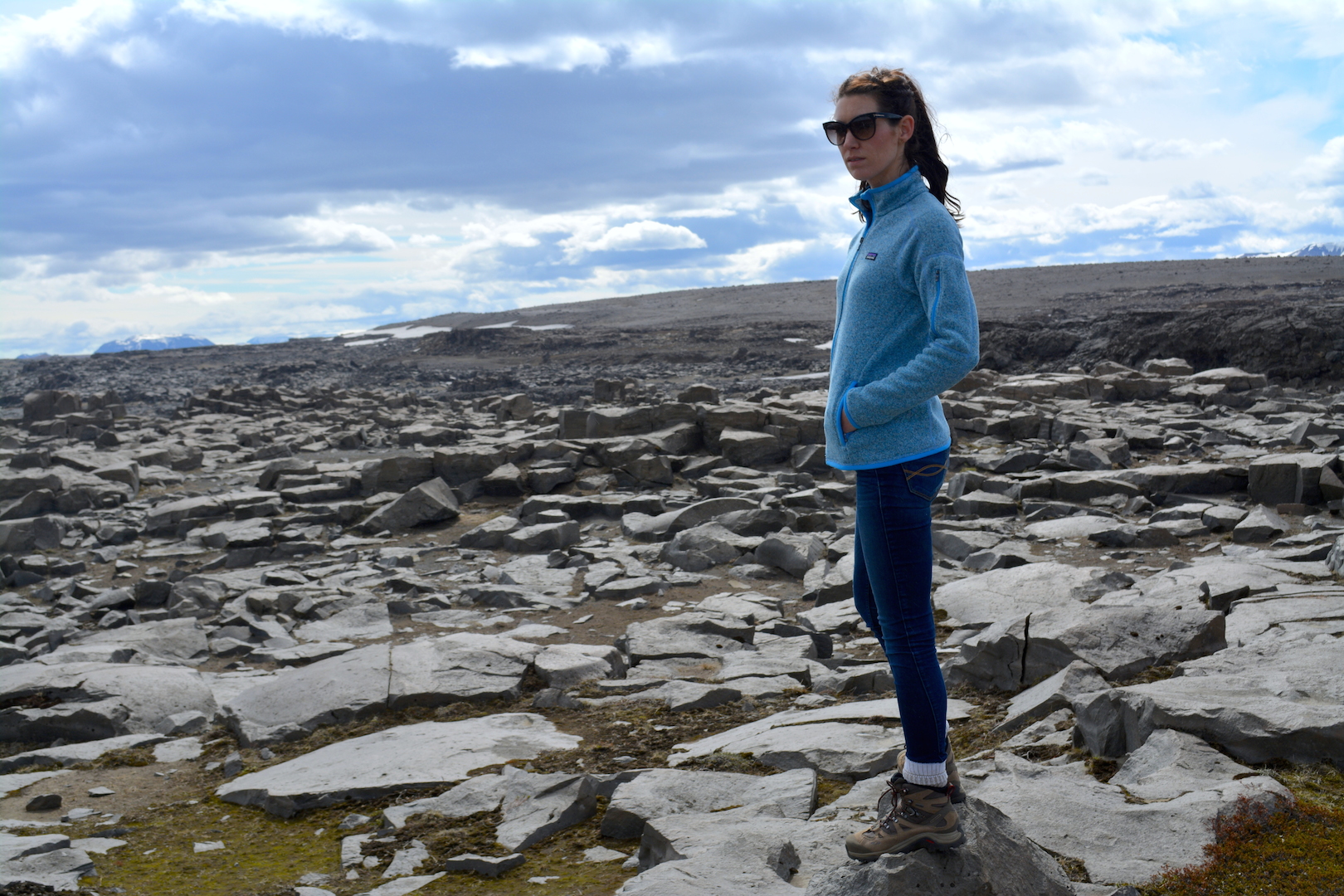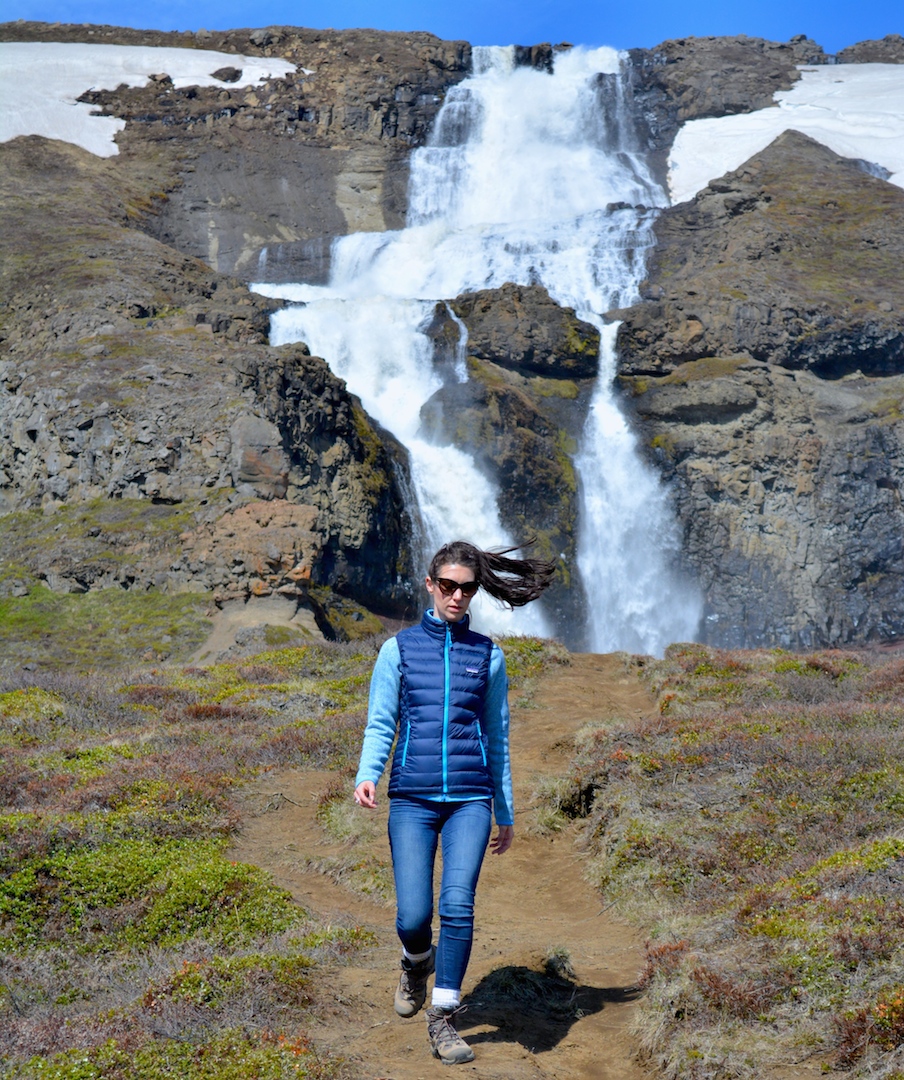 First impressions at the store: There weren't as many options as I had hoped. I'm not a big online shopper. I like to try on for fit and feel the weight and texture between my fingers. For this very reason I headed to REI in Framingham, MA. Unfortunately, the end of the winter meant that heavy duty Patagonia items weren't the top sellers at the moment and therefore size and inventory options were limited. However, I was happy to see a variety of vests and fleeces. In terms of versatility I liked the idea of a vest because I could pair it with other items or throw it on when I needed a quick warm up. The zip up sweater was also a great choice because I could layer it both under and over other options. As for the bag… well who doesn't love a great bag to go with their outfit. I liked the sling style of the Atom bag and it held a lot more than I was expecting.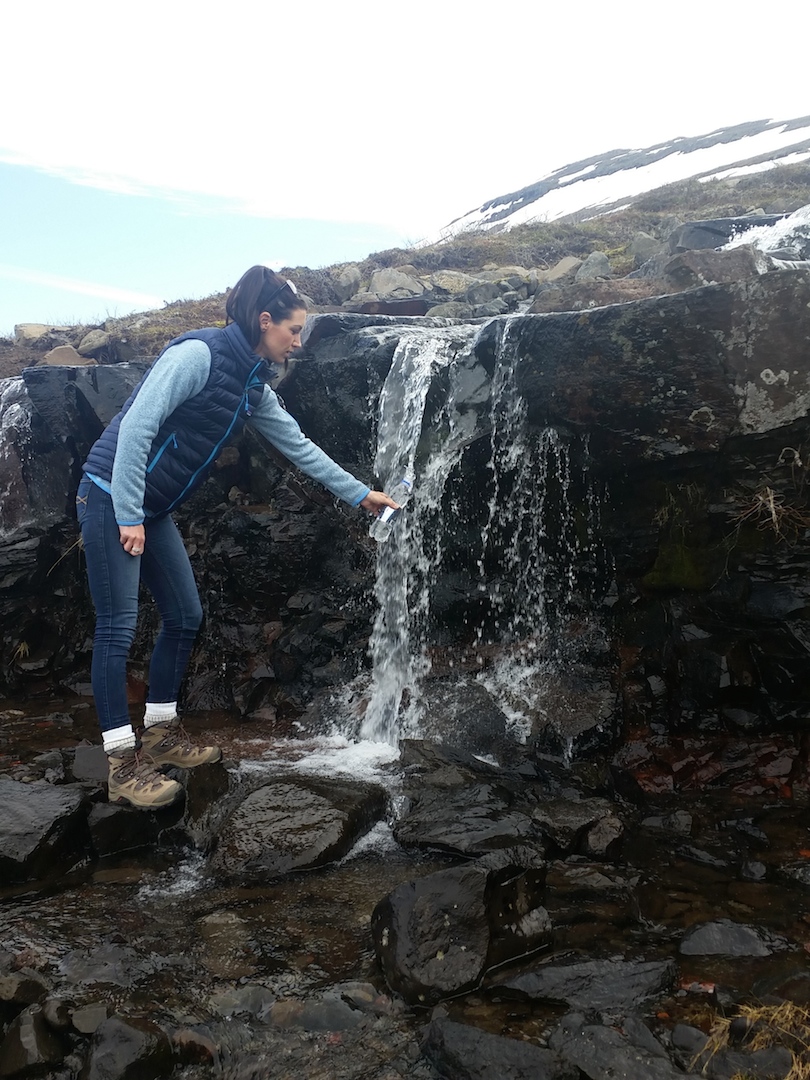 It turned out Iceland was windier than I thought and as a result it felt incredibly cold on some days. There were moments I literally couldn't feel my fingers or lips. I was definitely surprised by Patagonia. I wore their gear towards the end of the trip and with the help of a pair of gloves felt the warmest I had been during my ten days there. The vest is made with 100% traceable goose down and 100% recyclable polyester. Don't let the recyclable part throw you. Like their website says "it's worth its weight in gold". As for the sweater, it is made from a polyester fleece that is ridiculously warm! It also has the Bluesign technologies seal of approval. This basically means that apparel baring this mark has used only chemicals, materials, and processes that are safe for the environment, safe for workers, and safe for the consumer. It is a win-win for everyone involved.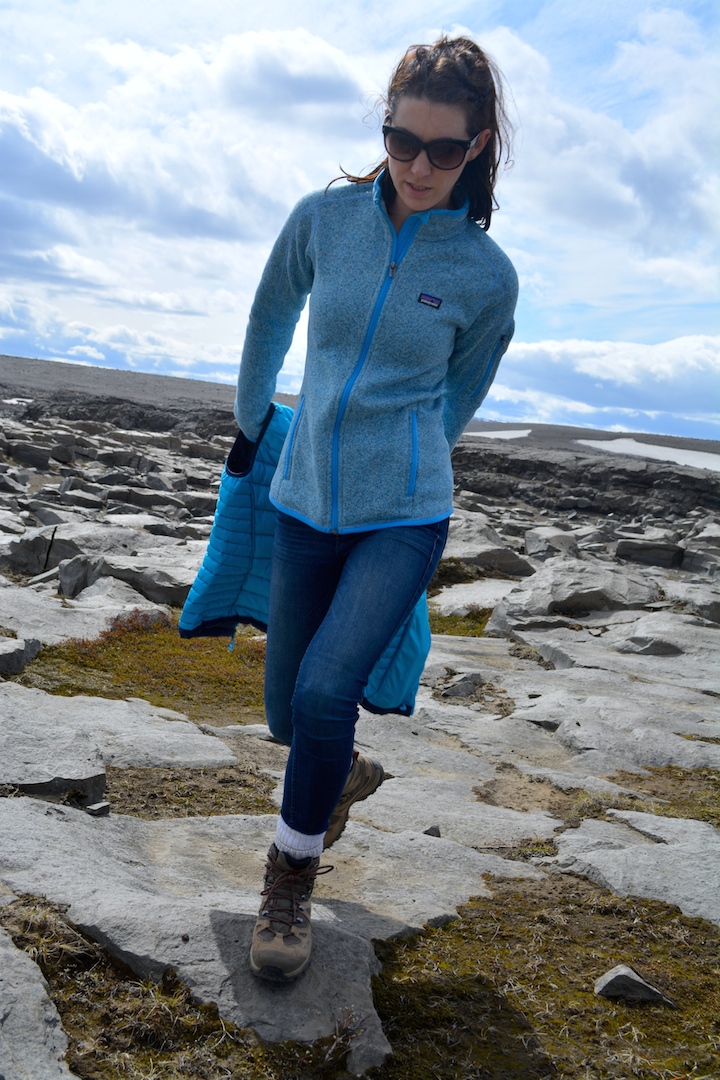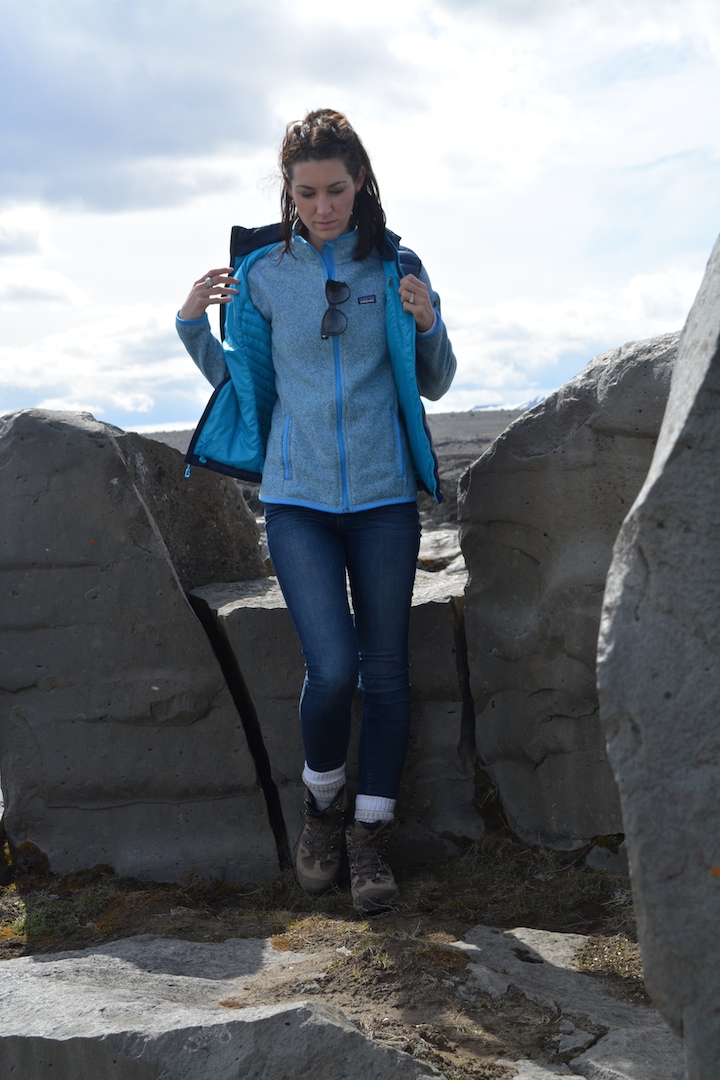 Overall, I have to commend Patagonia on their creative genius to reuse and manufacture goods that the consumer will 100% benefit from. From the rugged terrain of Iceland to a dinner date in the city, Patagonia has become synonymous with style and sustainable fashion. As for the nickname "Patagucci" I don't really think it is warranted. I personally own several other outdoor apparel items that are neither as warm, durable, or stylish and all cost much more. Patagonia is definitely worth the investment.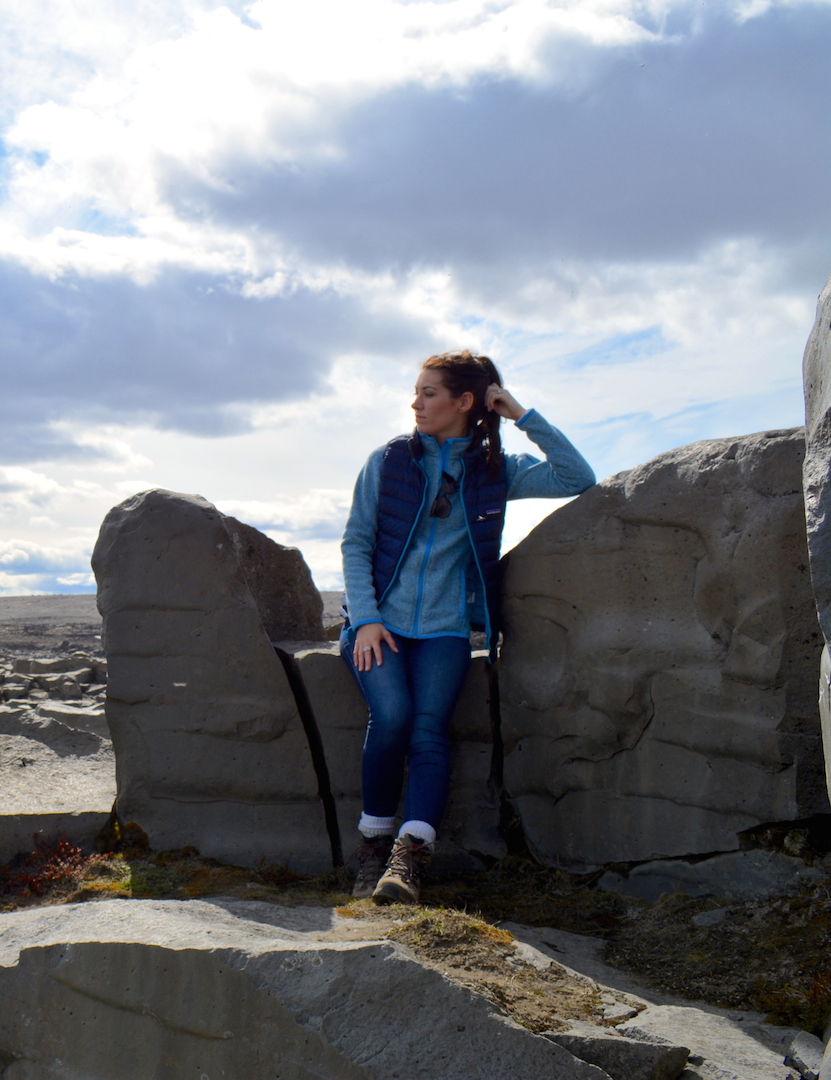 In case you needed one more reason to invest in Patagonia apparel they have several options under their "Worn Wear" program. This includes everything from repairs both professionally and DIY, to buying and selling used items, to taking in your worn out Patagonia apparel and transforming it into something brand new. Talk about serious sustainable commitment. You can read more about their Worn Wear Program here.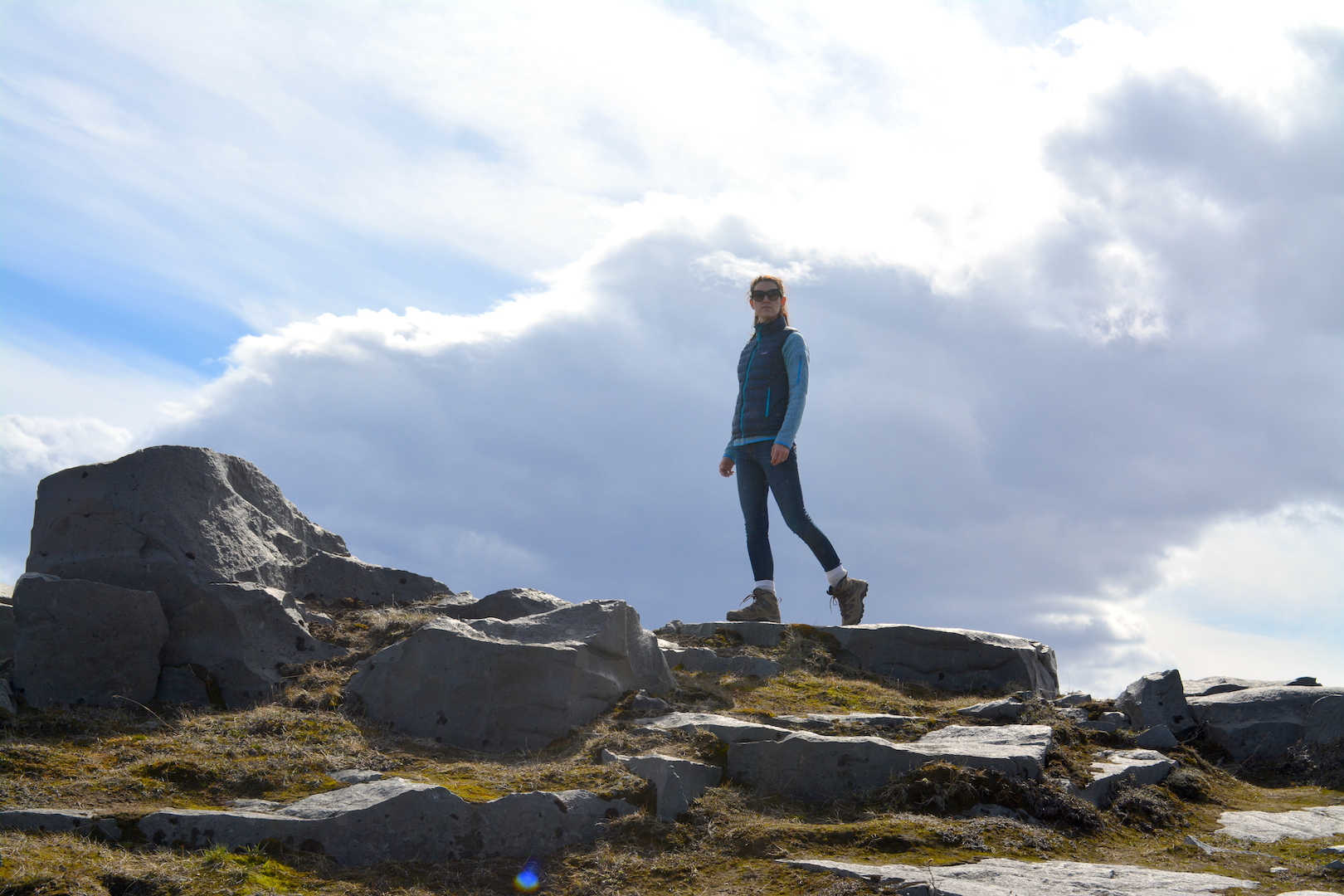 I hope all of you that want to get to experience the beauty and tranquility of Iceland at some point in your lives. But, I also hope that we all help to do our part in preserving the natural beauty of such places by investing in companies such as Patagonia. With the continued rate of pollution from the fashion industry it will inevitably have a negative impact on the places we hold so dear if we all don't make a change. One small purchase can make an enormous change!
For more information on Patagonia, to read more about the company, and to shop for apparel make sure to check out their website.

This article was not sponsored or promoted by Patagonia or Bluesign Technologies. All apparel mentioned and worn in the article and accompanying pictures were purchased by myself. A huge thank you to REI in Framingham, MA for helping me to pick out the perfect pieces!