Sustainble Beach Essentials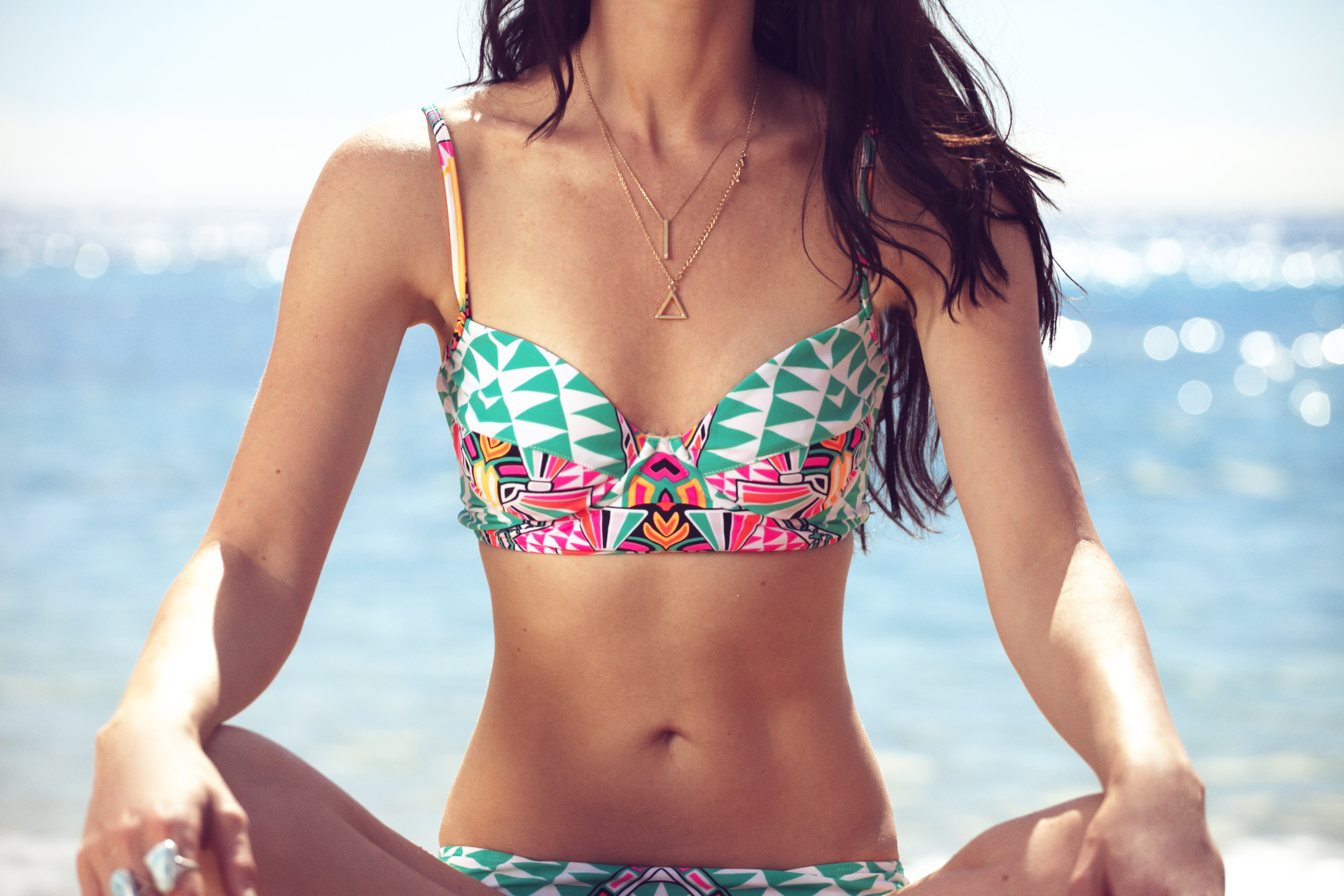 I don't know about you but I have been trying to squeeze out a day to finally head to the beach. So far no luck! In the meantime I have put together my list of sustainable beach essentials to get you through this summer.
1. The Swimsuit: Right now one pieces are in fashion again. This year is all about understated simplicity. Vitamin A is a go-to swimwear company simply because you can find them in the mall. Who said finding eco was hard? I'm loving the White Neutra Maillot but if you like to stick to the traditional two piece give the Sophie Bustier top a try. This one is definitely figure flattering for any shape.
2. Sandals: Forget gladiator sandals! Opt instead for tribal inspired Maasai hand beaded Alacudia T-Straps. The work is done in part to preserve and promote local artisans and traditional art work  from the Maasai women of Kenya.
3. Give It A Rest: Sustainable beach essentials wouldn't be complete without a towel to lay down on. This Pestemal hand-loomed 100% cotton towel was made in Turkey. It is made to be lightweight and incredibly absorbent. Oh! and of course seriously sustainable.
4. Throw Some Shade: It gets hot out there! Make sure to bring along a pair of Florence polarized wood sunglasses from Schwood. All sustainable harvested and made in Portland. And don't forget your hat! Definitely essential for keeping the sun out of your face the Goorin Brothers Most Sincere floppy is made from 100% paper. Sustainable and stylish! Lastly, don't forget some SPF. I have been on the hunt for organic beach products and have finally found one I love! Coola Suncare signature travel kit is perfect. It includes a facial SPF 30 moisturizer, Sport SPF 30 Piña Colada Spray,  Liplux SPF 30, and ER+ Radical Recovery After-Sun Lotion. It is all paraben-free; oxybenzone-free; PABA-free; petroleum-free; phthalate-free, hypoallergenic and made in the U.S.A.
5. Organize It All: You're going to want a bag to put all your sustainable beach essentials in. I'm currently loving the Proud Mary Boca Chica Bag in yellow. It is made from 100% recycled plastic and made in the Dominican Republic by a women's cooperative. What's not to love!
6. Cooler Nights: So after a long day at the beach I like to change into a dress that I can easily slip over my suit. Between a sunburn and the cool evening air it gives just enough protection to keep me on the boardwalk. Eileen Fisher has a great three-quarter sleeve, pink, shirt dress made from a cotton viscose blend. To dress it up a bit throw on a belt and some wedges.