Responsible Leather: How It's Possible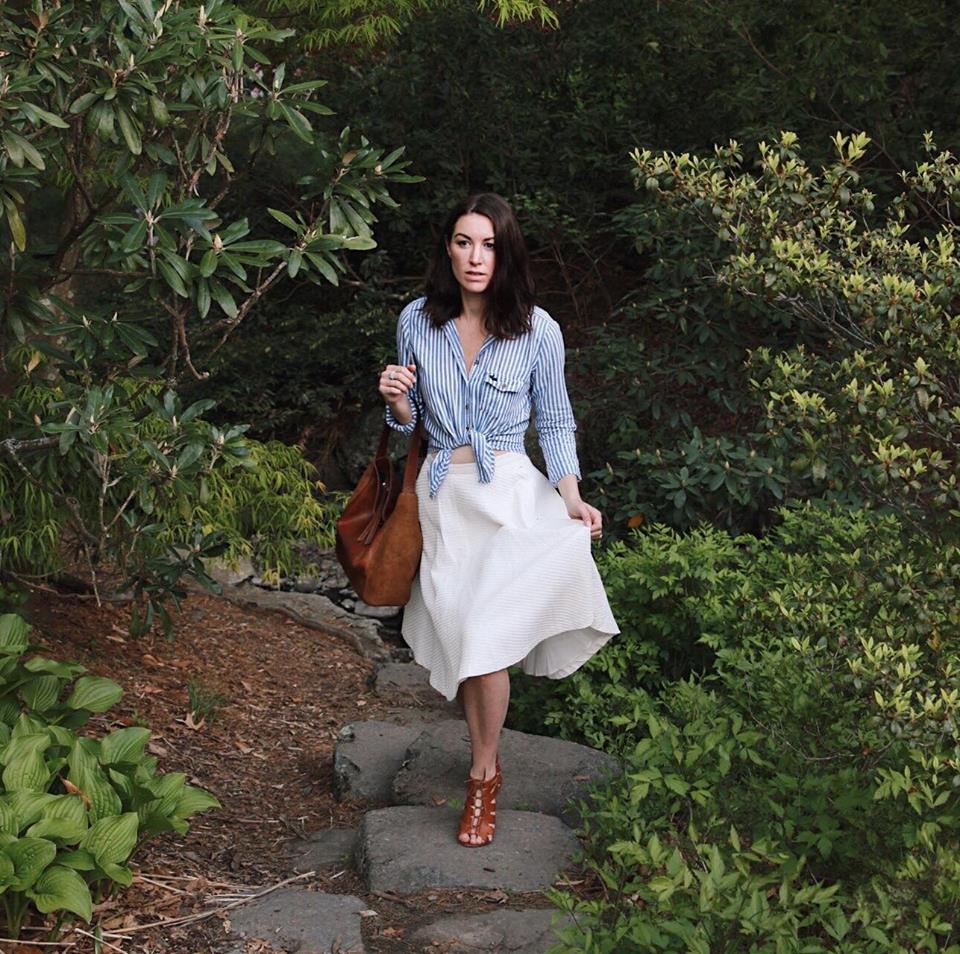 *This post was sponsored by Central Grazing Company. All opinions, styling, and feedback are my own and in no way influenced by the company. You know my policy: If I like your brand, believe you are working towards authentic sustainable practices, and actually enjoy your products then I will help to raise brand awareness. If not, we don't work together.
What if our leather could be ethical? What if our farming could actually benefit the environment? What if our meat processing could be a closed-loop system? Central Grazing Company, based out of Kansas, set out to tackle these questions and find a solution, resulting in the manufacturing of responsible leather.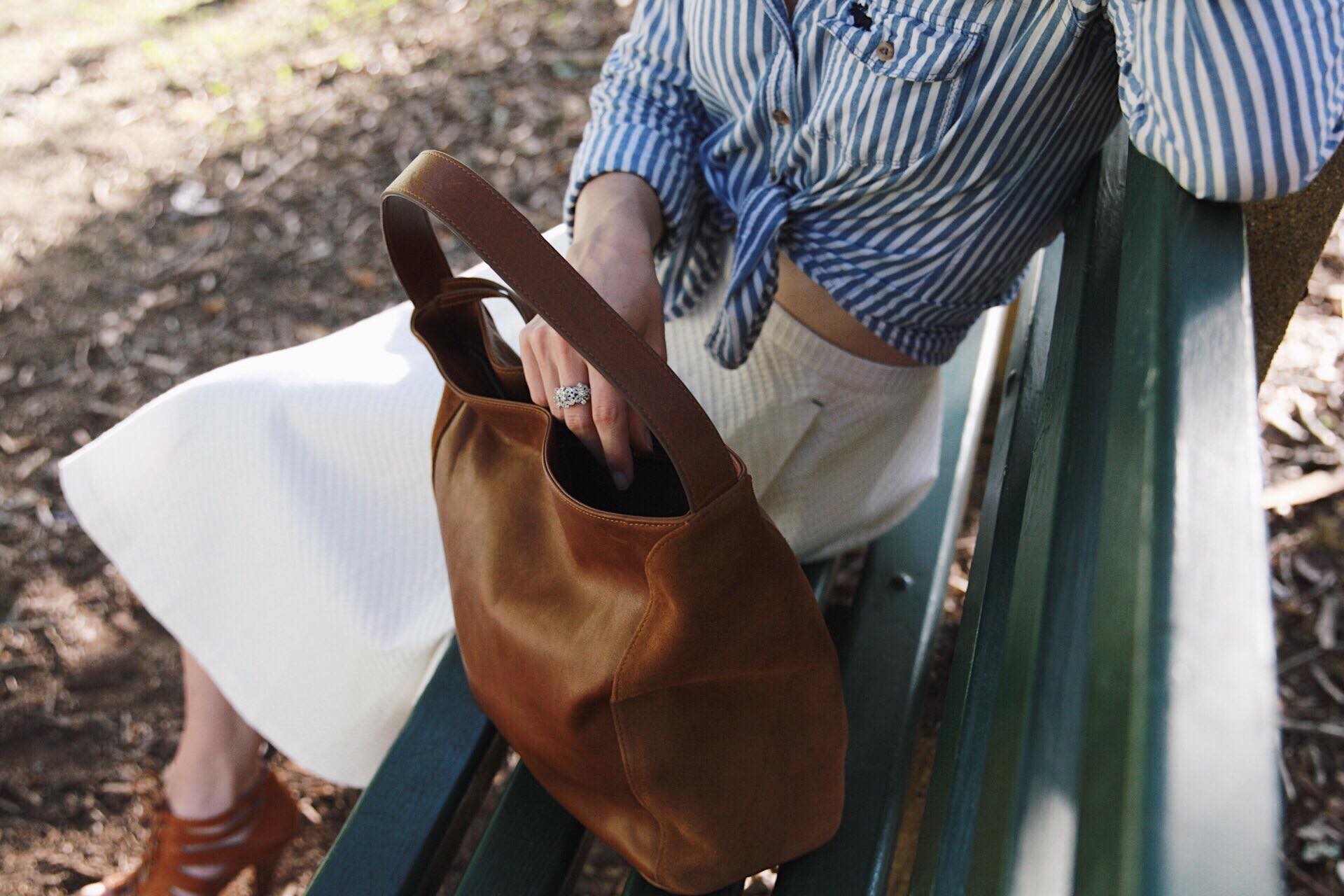 When I first entertained the idea of working with Central Grazing Company I was a bit weary. In the world of sustainability there is a divide over whether or not ethical should be included under that umbrella. Personally, I prefer the data to do all the talking and reach a conclusion solely based on whatever that data presents. But maybe it's time to redefine ethical. Maybe it's time to put facts and figures transparently on display when it comes to using animal byproducts. CGC is doing just that putting my unease to rest.
Worldwide our meat consumption isn't slowing down. While some western countries have seen their meat consumption decrease, in countries like India and China, it's on the rise. By 2050 "global meat production will double…to about 1.2 trillion pounds a year, putting further pressure on the environment and human health." However, companies like CGC are doing their part to revolutionize the meat production and leather product industries creating a closed-loop, environmentally beneficial system.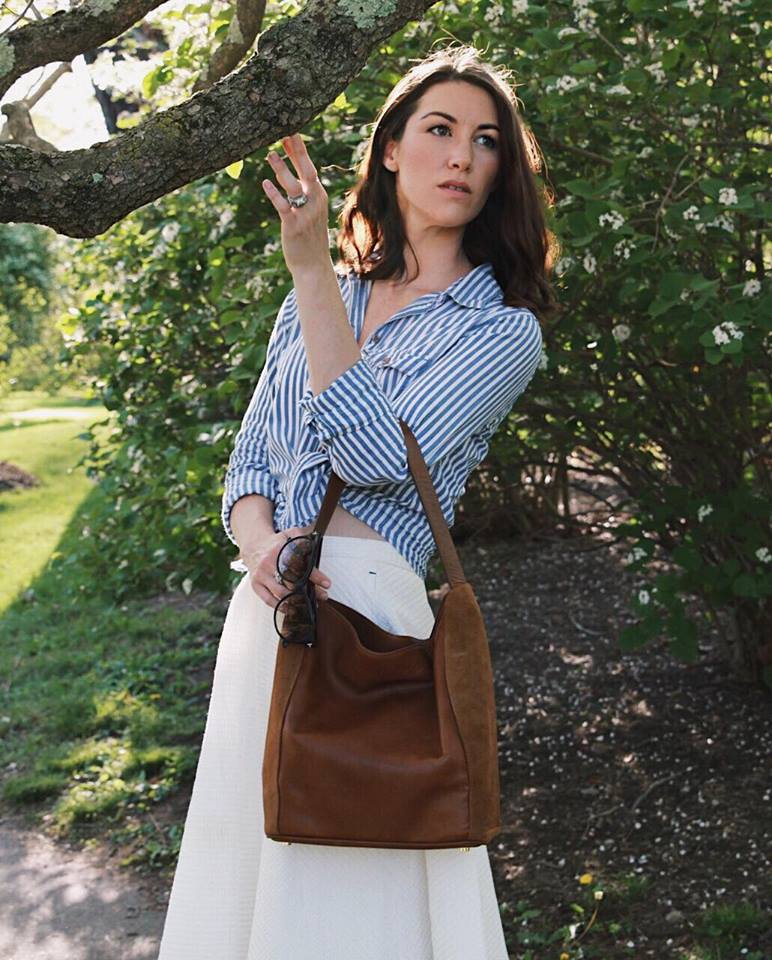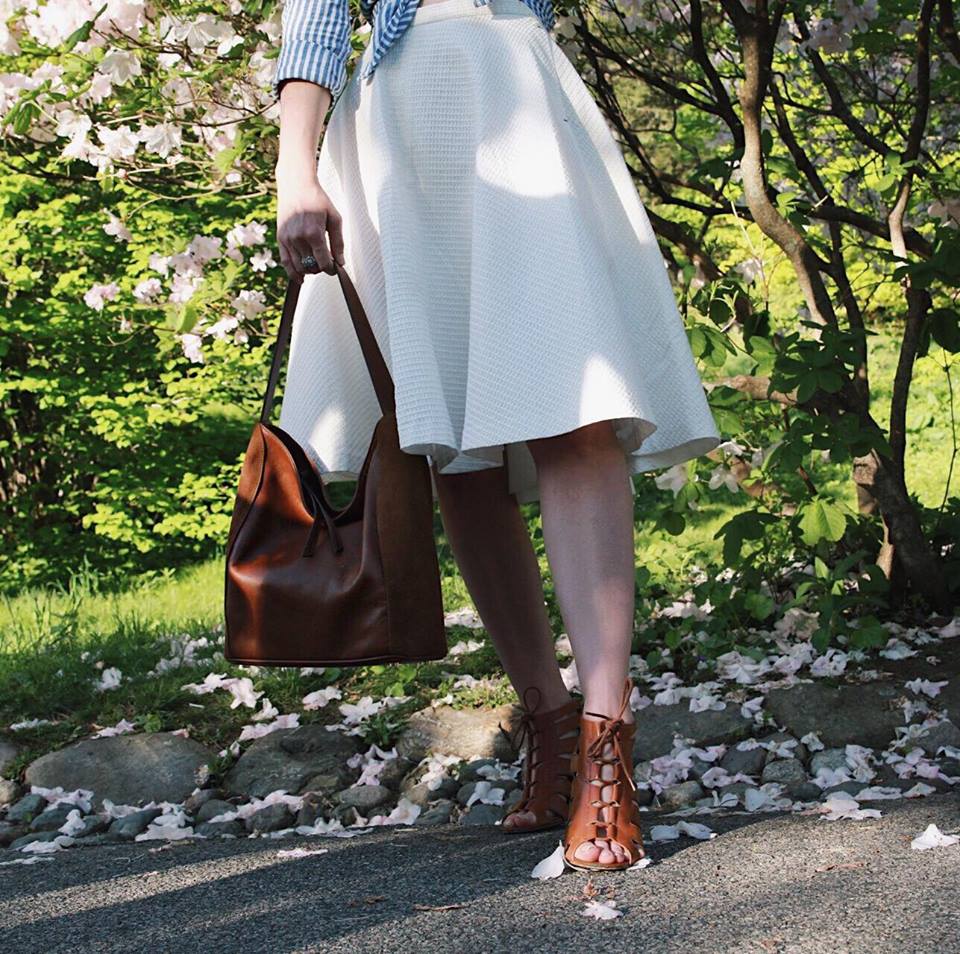 What is Responsible Leather?
Leather has no longer become a byproduct of the meat industry: just the opposite is true in fact. Our desire for leathers has exploded meaning animals are now being raised explicitly for their hides and not necessarily for their meat. Central Grazing Co. is taking the mystery out of this frequently untraceable system by providing  direct farm-to-fashion accountability. The company proudly works with local farmers to ensure the highest animal welfare standards, going a step further by being A Greener World's Animal Welfare Approved company. Working with small farmers who use regenerative techniques allows them to steer clear of the factory farms, which contribute so much to environmental degradation.  Instead CGC works with local farmers, in the United States, to ensure the sheep are free roaming and able to graze as nature intended. This in turn allows the sheep to naturally fertilize the land, providing healthy grasslands which capture atmospheric carbon. Additionally by allowing for natural grazing, the sheep's waste become a natural fertilizer, free of any hormones, antibiotics, or other typically seen disruptors. Meaning that should in the future the land be turned over from grassland to crops, or even natural environment the soil is rich and ready for use.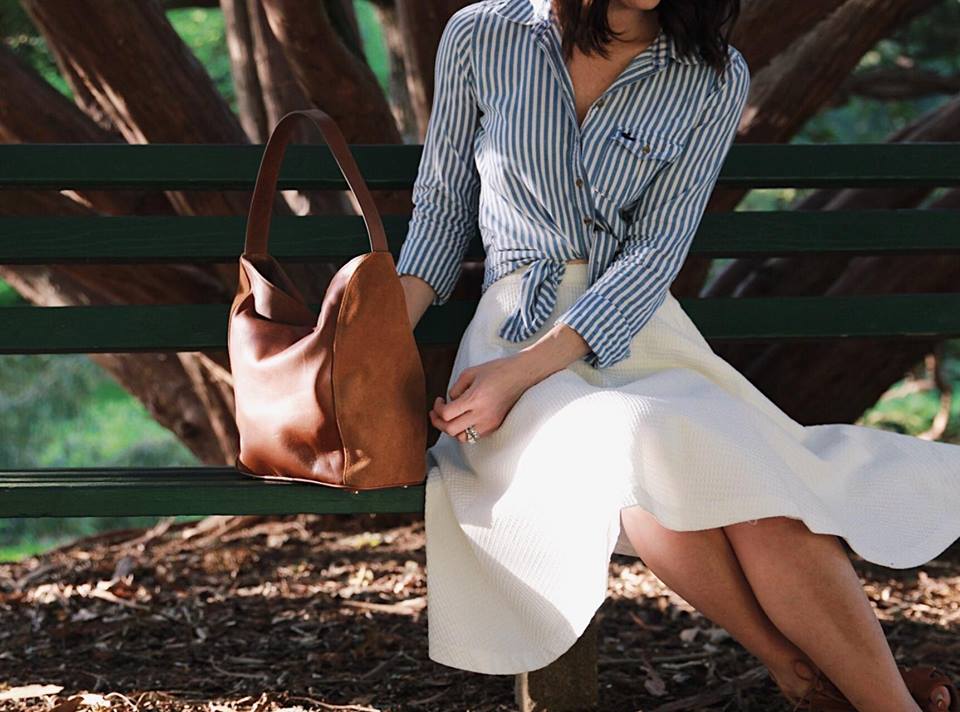 Not only is this system beneficial to the preservation of midwest prairies but the farmers retain their own lands and contracts while helping to support the local communities and providing a higher wage than traditional factory farms. Each farm is AWA certified and a revenue-sharing program "that pays farmers for achieving high animal welfare and ecological standards" has been employed.
CGC doesn't stop there. In 2015 the company began selling lamb meat to local grocery stores but have expanded to natural food wholesalers, retail and other foodservice markets. The move to fashion was a no brainer for founder Jacqueline, whose goal it is to have a complete closed-loop system ensuring whole animal usage. Instead of dumping the lambskins into the landfill she took responsibility and created the beautiful designs now in its Kickstarter phase.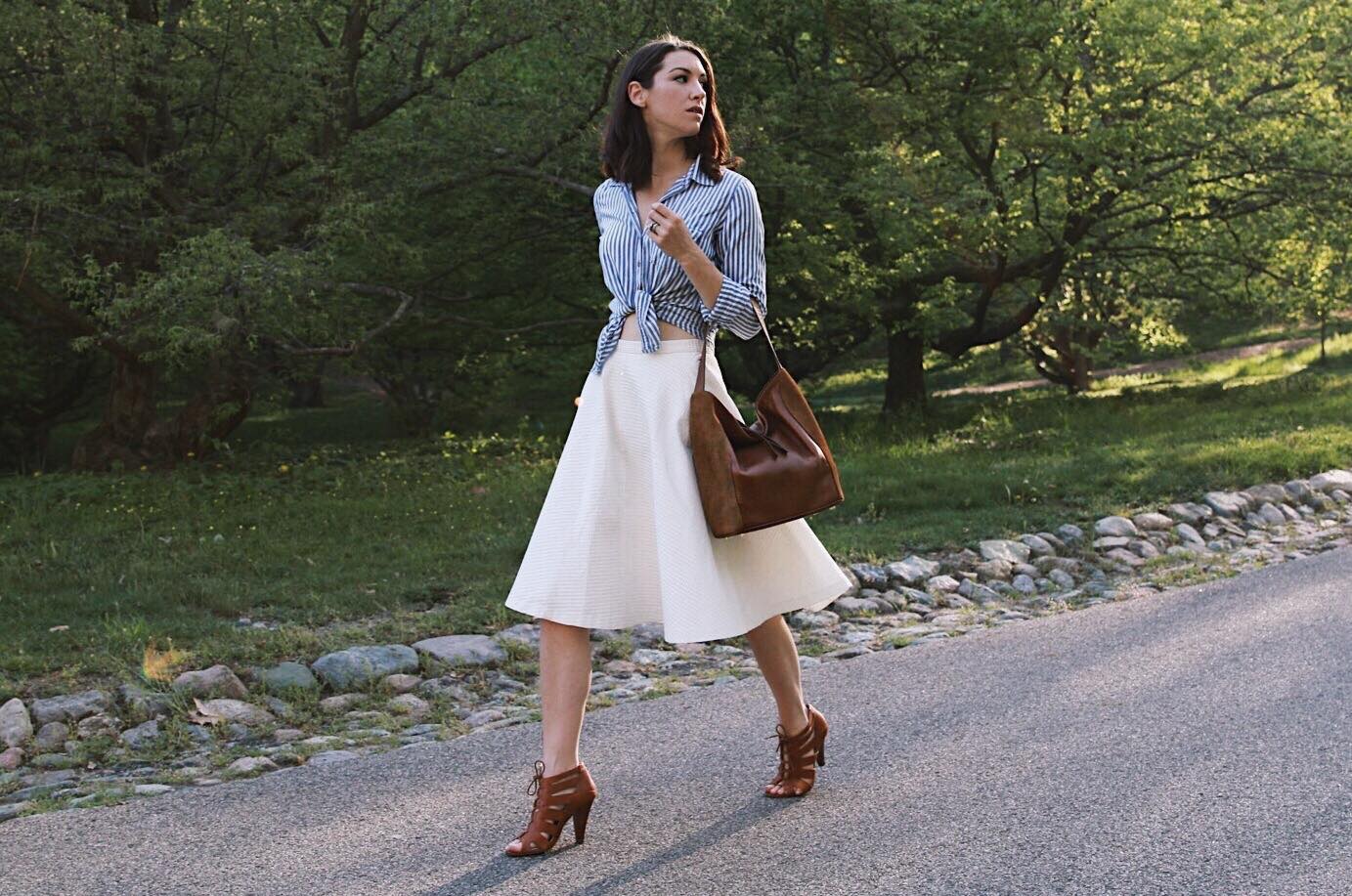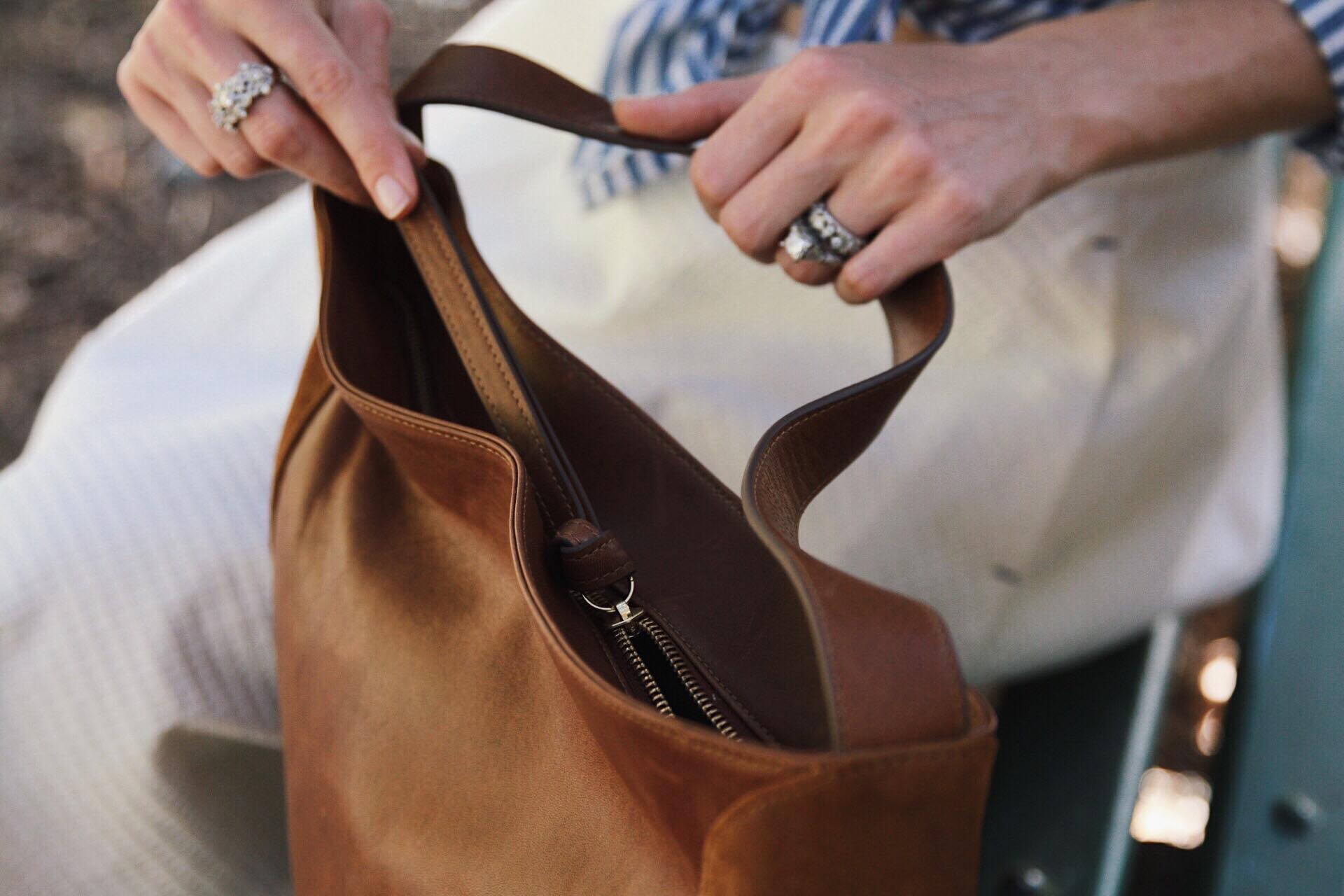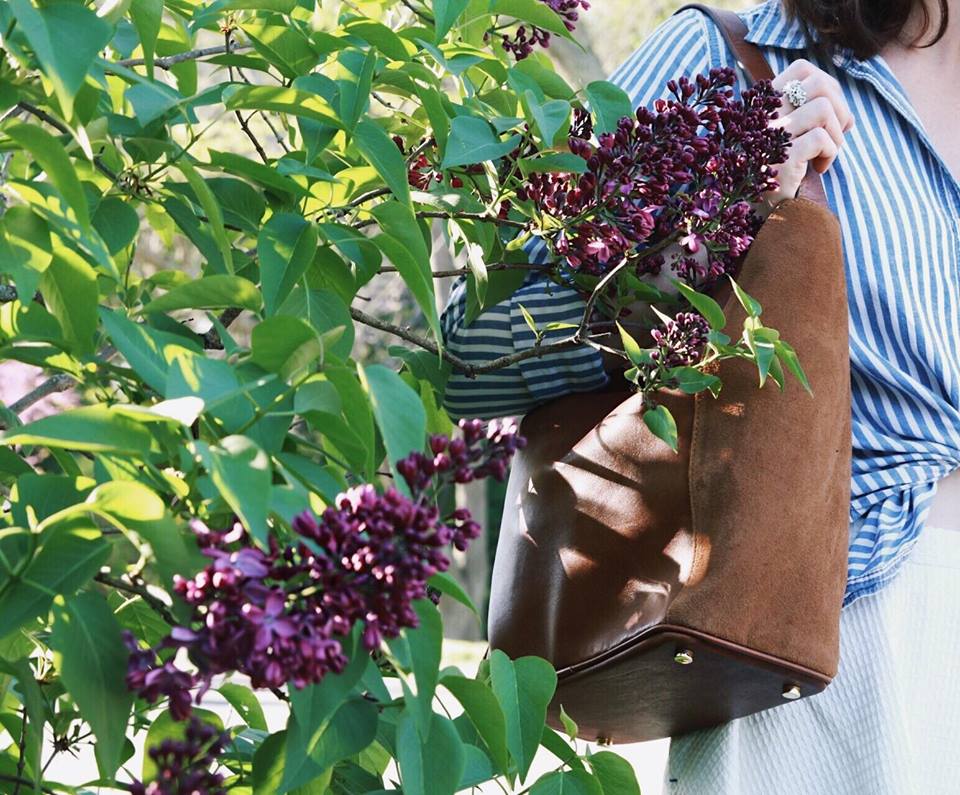 Jacqueline doesn't stop at whole animal usage either. She goes further employing small family owned tanneries in the United States who vegetable tan the lambskins using artisans techniques and chestnut extracts. And, if that wasn't responsible enough, instead of coating the bags and accessories in the typical plastic coating to preserve their aesthetic, her company applies a wax coating which allows the leather to naturally age over time giving a unique, one-of-a-kind, appearance that can't be replicated. But it isn't just the exterior she is concerned about: organic cotton  liners with minimal hardware help to preserve a minimal environmental footprint.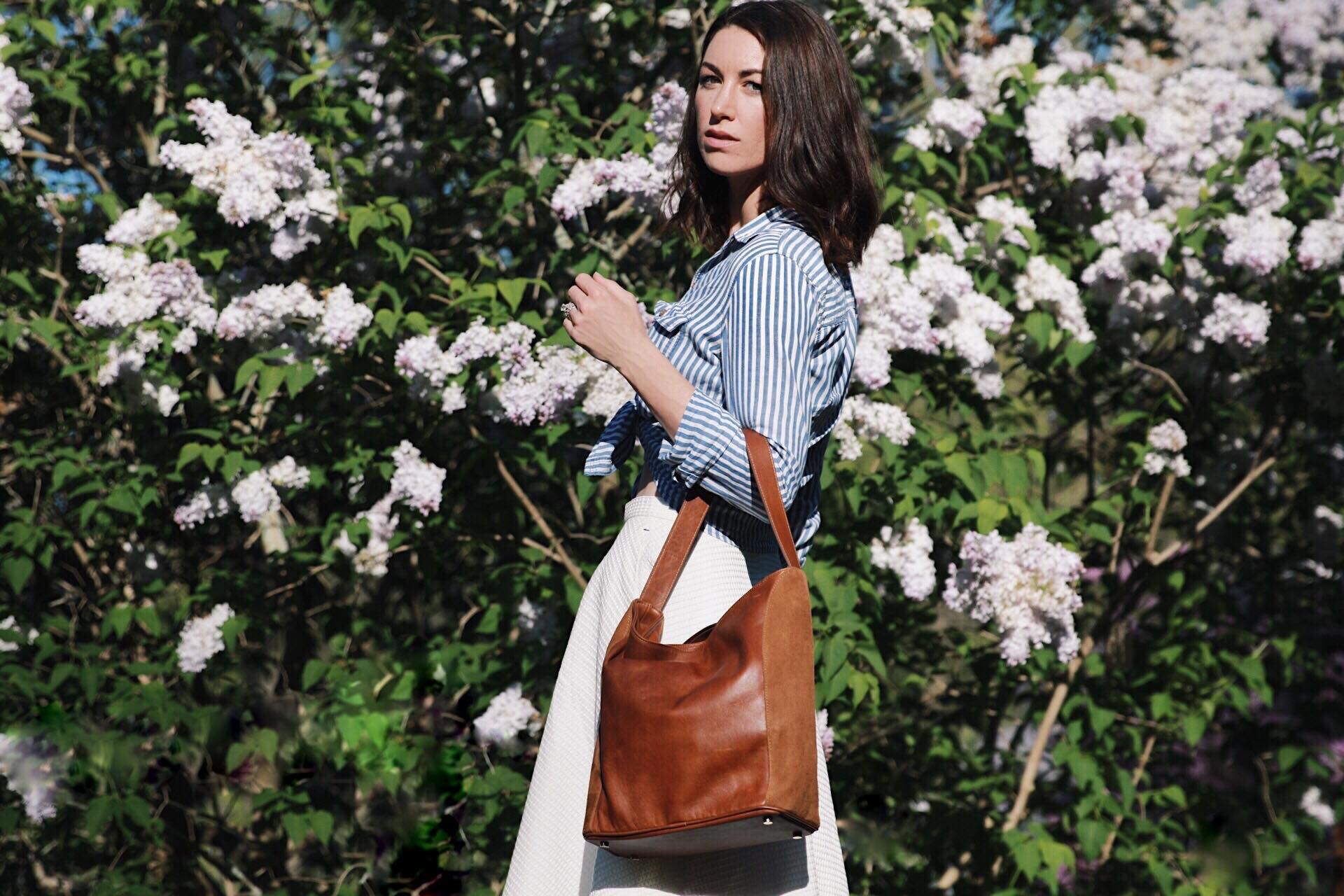 Why I Support Central Grazing Company & You Should Too
When it comes to transparency, closed-loop production, regenerative farming, made in USA, worker's rights and fair wages, whole animal usage, and minimal environmental footprint – CGC is leading the way. Jacqueline has managed to build a company that encompasses the very best of what fashion could and should be. Possessing a minimal design CGC has created products that are not only built to last a lifetime, but can be passed down from one generation to the next with the same ease of style each piece possesses today.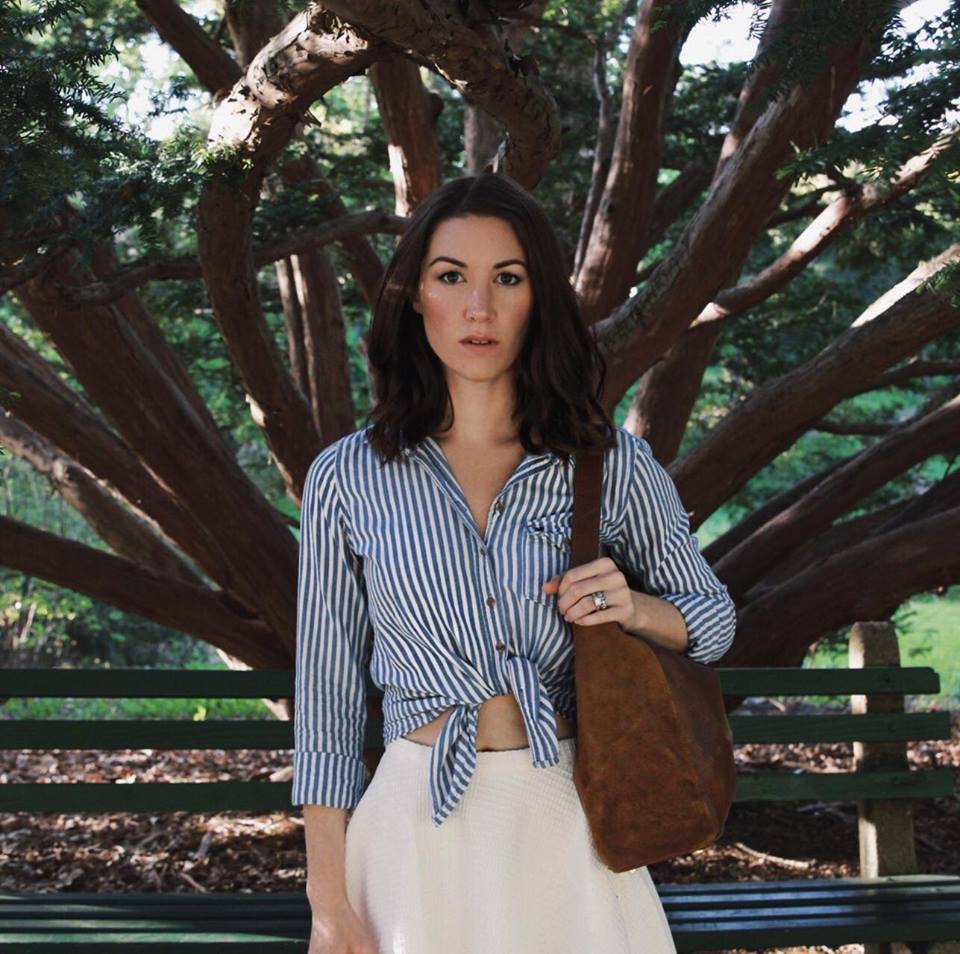 Look Details, Where to Buy, & How to Support Responsible Leather
Central Grazing Company is now in the Kickstarter phase raising an amazing $17,000 in their first few days but they still have a bit to go to their goal of $21,500. Funding starts at as little as $5 and goes up to $565 depending on what level of contribution you would like to make. The Meg Bag which I styled, in Caramel with suede side panels, is included in some funding donations with early bird incentives included.
To check out and support Central Grazing Company check out their Kickstarter initiative here: Ethically & Eco made Luxury Leather Bags & Wallets.
Honestly, I could have styled this bag with any outfit. It's the perfect size for daytime or evening and the colors neutral without being boring. While Jacqueline mentions the use of minimal hardware I think each piece speaks loudly – maybe in part because it's not competing with a million other details. The brass feet gave me assurance that setting it down wouldn't scuff or ruin the bottom and the single strap meant I didn't have to worry about how I wanted to hold it, whether on my shoulder or arm. Personally, the Meg bag has become my go-to quick grab when I'm running out the door. It holds everything without being overwhelmingly large.
It's rare to see a single accessory transform the fashion industry but Central Grazing Company has created just that. They have redefined what farm-to-fashion means while presenting a solution to many of the ethical, environmental, and human concerns rampant in the current fast fashion climate.