Clean and Green: Eco Beauty Finds
The beauty industry pollutes – a lot. From farming and forestry to packaging and shipping, every step of the beauty product life cycle takes a toll on the planet. And with the global cosmetics market projected to reach $863 billion by 2024, there's no end in sight for this destructive cycle. 
(Jump to Eco Friendly Beauty Recommendations)
As consumers, what can we do to make our beauty routines more clean and green? First, we need to understand the environmental impact of the beauty industry and the way our personal choices can collectively make a difference. Here's a closer look at some of the most pressing problems:
Water Pollution:
The chemicals used in cosmetics and skincare products often end up in our waterways, where they can damage aquatic life and contaminate drinking water supplies. Several crucial industry ingredients such as UV filters, parabens, and triclosan are found in waterways posing harmful effects on the habitat and inhabitants. So too does the single-use plastic packaging abundantly found throughout the industry. 
Air Pollution:
It's not just the manufacturing of cosmetics that have an impact on air quality. Although their reliance on the petroleum industry and subsequent manufacturing footprint should not be passed over. One study found that "cosmetics, cleansers, and other household products created 38% of the VOC (volatile organic compounds) emissions… in city air." 
Land Pollution:
From manufacturing to disposal, beauty products create mountains of waste that end up in landfills or are incinerated, releasing harmful toxins into the atmosphere. Each year roughly 120 million units of packaging are produced globally for the industry. Some reports estimate that this packaging equals 70% of the beauty industry's waste. One of the reasons it's difficult to pinpoint just how much waste is created is due to the lack of oversight. Products that sit on retailers shelves, in customer drawers, discontinued, or expired are often not included in these estimates. The pollution problem could be much bigger than we think. 
Chemicals:
The chemicals found in beauty products not only harm water habitats but a few have been found to affect the wearer as well. Parabens which are used as preservatives can mimic estrogen in the body and disrupt hormones. They have been linked to cancer. Phthalates, commonly found in fragrances to make them last longer, can also disrupt hormones and have been linked to reproductive problems, cancer, and obesity. Mercury – yes Mercury has been found in dangerous levels in some skin lightening creams sold on popular e-stores. As a neurotoxin it has the potential to damage brain and kidney function.
What Are Clean and Green Cosmetics?
In the last several years there has been a marketing boom with products labeled "clean", "organic", "natural", "sustainable" the list goes on. Many of us may be tempted to imagine that companies are providing better for consumer and planet products. But, with little to no oversight, and a lack of agreement on what these terms are, companies are defining their own definitions. Enter greenwashing. 
Generally speaking, clean makeup refers to products that are made without any harmful ingredients or chemicals. This includes anything from skincare products to makeup and hair care items.  A few ways to identify authentic clean beauty products include firstly checking the ingredient list on the product. (A list of harmful chemicals can be found here)
Secondly, certifications do exist. Look for labels from organizations like EWG Verified™ or COSMOS Standards. These labels indicate that the product has been vetted by an independent organization and found to meet certain safety standards.
Green Cosmetics
Green makeup and beauty products are those that are made with environmentally-friendly ingredients, packaging, and manufacturing processes. This can include anything from organic or natural ingredients, to recycled packaging.
What are some of the benefits of using green cosmetics? For starters, you can feel good knowing that you are helping the planet and more often than not propping up small businesses. Additionally, green products tend to be better for your skin since they aren't full of harmful chemicals.
Blue Beauty Is On The Rise
Also known as ocean friendly cosmetics, blue beauty is used to describe products that are free of harmful chemicals and pollutants which may otherwise be harmful to marine life. This includes items that are biodegradable, non-toxic, and free of microplastics. They are products that are made with natural ingredients that are gentle on the skin and safe for the environment. 
If you're looking for an ocean friendly makeup or beauty product, be sure to check the label for information on the ingredients used along with certifications like Blue Green Earth or Marine Stewardship Council. 
Clean and Green Beauty Brands
When it comes to makeup and beauty, there are countless brands to choose from. It can be overwhelming trying to figure out which ones are the best, especially if you're concerned about finding products that are clean and nontoxic.The good news is if you are looking to make the switch towards more clean and green products there are plenty of options available. 
To help narrow down your search, we've put together a list of our top recommendations for clean makeup and beauty brands. These brands have all been vetted for their commitment to using safe, organic, and environmentally-friendly ingredients in their products. Many also include refillable or earth friendly packaging, sourcing and manufacturing. 
Tata Harper
This clean beauty brand focuses on using natural ingredients and botanical extracts in its products. Their formulas are 100% non-toxic and free from artificial dyes and fragrances. Additionally, a bulk of their packaging is made of glass. Shop Tata Harper
We Recommend: Clarifying Moisturizer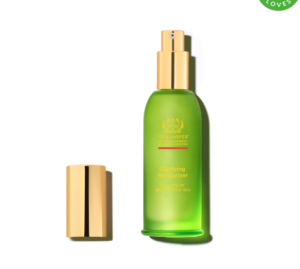 RMS Beauty
RMS Beauty uses organic ingredients like raw coconut oil, cocoa butter, beeswax, and essential oils in their makeup to leave skin looking healthier than ever. Shop RMS 
We Recommend: ReDimension Hydra Powder Blush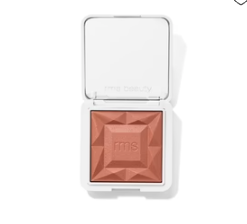 Lush
Lush has long been at the forefront of sustainable beauty. Around 90% of its packaging is recycled with many of their products having no packaging at all. Zero waste win for all! Shop Lush
We Recommend: Honey I Washed My Hair Shampoo Bar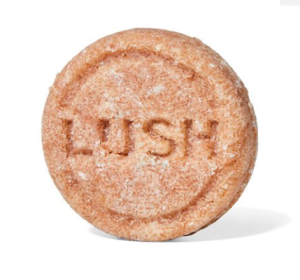 Axiology
Axiology is committed to zero waste but they don't stop there. They are also vegan, plastic-free, and cruelty free. They shun palm oil and animal testing and source many of their ingredients through fair trade networks. Oh and they offer refillables which means you don't have to feel one ounce of guilt when wearing one of their incredible lipsticks. Shop Axiology
We Recommend: Lip to Lid 3 in 1 Balmies (Multiuse)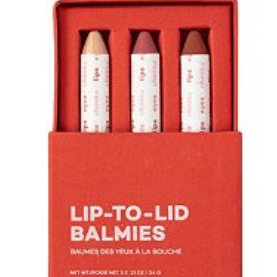 Farmacy
You may have seen Farmacy if you are a frequent Sephora shopper. They have successfully broken through the conventional beauty scene and can now be found almost everywhere. The company committed to waste-free packaging by the end of 2022, the use of non-virgin materials by 2021, and 100% conflict-free ingredients. Their products forgo the use of parabens, sulfates, SLS, and mineral oils among others. Shop Farmacy
We Recommend: Clearly Clean Makeup Cleansing Balm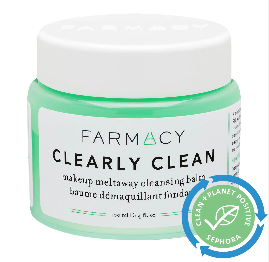 Lily Lolo
This mineral cosmetics company is free of harsh chemicals, dyes, and fillers. Their products are formulated for any skin type meaning there is no clogging or irritation and leaves a natural finish. If that wasn't good enough their containers are 100% recyclable. Shop Lily Lolo
We Recommend: Laid Bare Eye Palette