Sustainable Technology: Nimble Defines The Future Of Tech For Good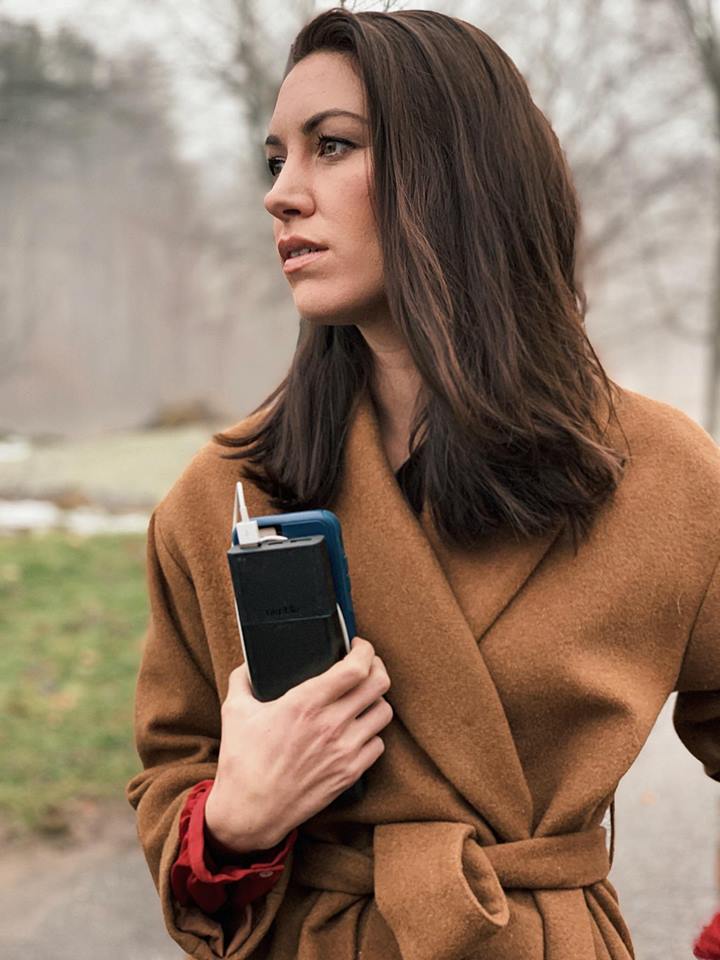 Sustainable technology isn't a new term but what it is still remains a bit of a mystery. When we think about sustainable technology many of us think of renewable energies. But, what if the tech gadgets we have come to rely on could be made in a more eco manner? Nimble is redefining what it means to be green. In fact, this tech company is proving that the future of tech can be good.
*This post is sponsored by Nimble. All opinions, styling, and feedback are my own and in no way influenced by the company. You know my policy: If I like your brand, believe you are working towards authentic sustainable practices, and actually enjoy your products then I will help to raise brand awareness. If not, we don't work together.
What is Sustainable Technology?
Biofuels, bioplastics, and nanotechnologies are just a few words that come to mind when thinking about sustainable technology. But, they aren't all it encompasses. As technological advances continue to come to market we have to ask ourselves what makes tech sustainable. And, is it possible to overhaul products already on the market? Nimble set out with these questions in mind to create green tech products from conception to end of use.
Portable and wireless chargers are something almost all of us rely on today. In the age of the telecommuter and traveller these devices have become important. Consequently, they may be more important than the gadgets we pair them with.  But how is it possible to make these technologies sustainable? Nimble is sustainable from their very materials, all the way through their supply chain, and through end of use.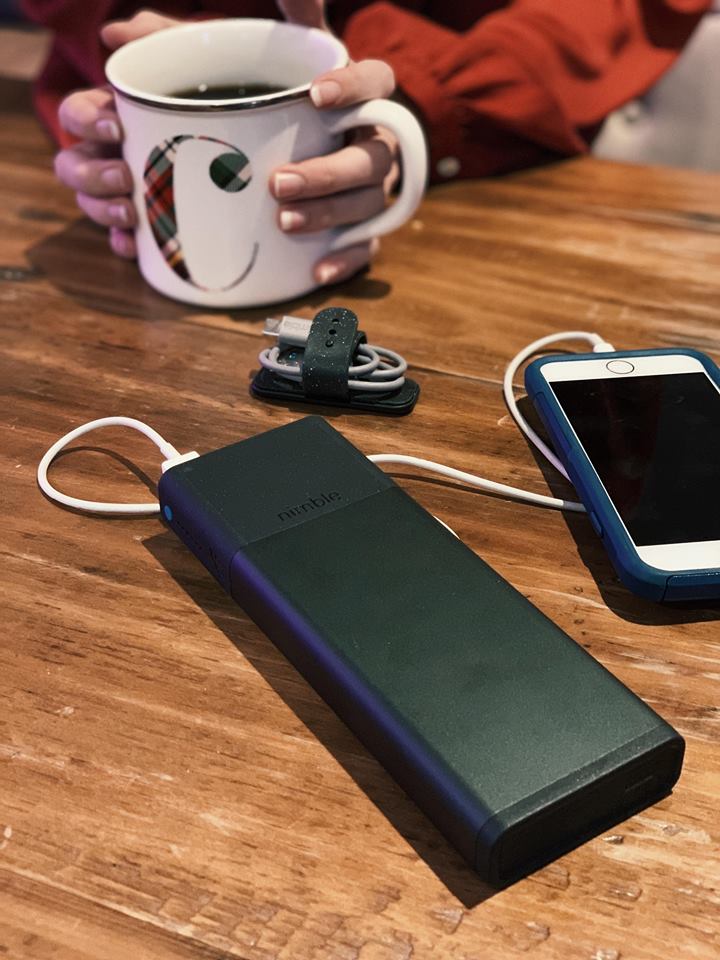 Materials
First, each case is made from a hard-plastics. However, these aren't your traditional plastics. Nimble uses renewables such as corn starch or cane sugar. Who knew that was even possible?!  Secondly, any textiles used are derived from 100% organic hemp and recycled PET plastics from single use sources. Thirdly, here's the what makes each product unique: the speckled texture is gained from natural mineral crystal – mica – which means no two products will ever look exactly alike.
Suppliers
Nimble is rare in that they provide complete transparency. Want to know where your product is made? Battery cell suppliers, cable suppliers, and assembly locations are all on their website. Co-founders Jon, Kevin, and Ross clearly have sustainability and transparency in mind at every step.
Packaging
Additionally, you won't find any unnecessary packaging with your Nimble purchase. They use compostable plastic free packaging made from 100% recycled paper. Interestingly, this means you don't have any hidden extra cost that comes along with packaging made from harmful materials. As much as 20% of pricing can be attributed to harmful packaging materials with traditional products. Nimble also cuts down on waste by using a molding process. Additionally, this process requires less energy and creates containers that snuggle and protect your product.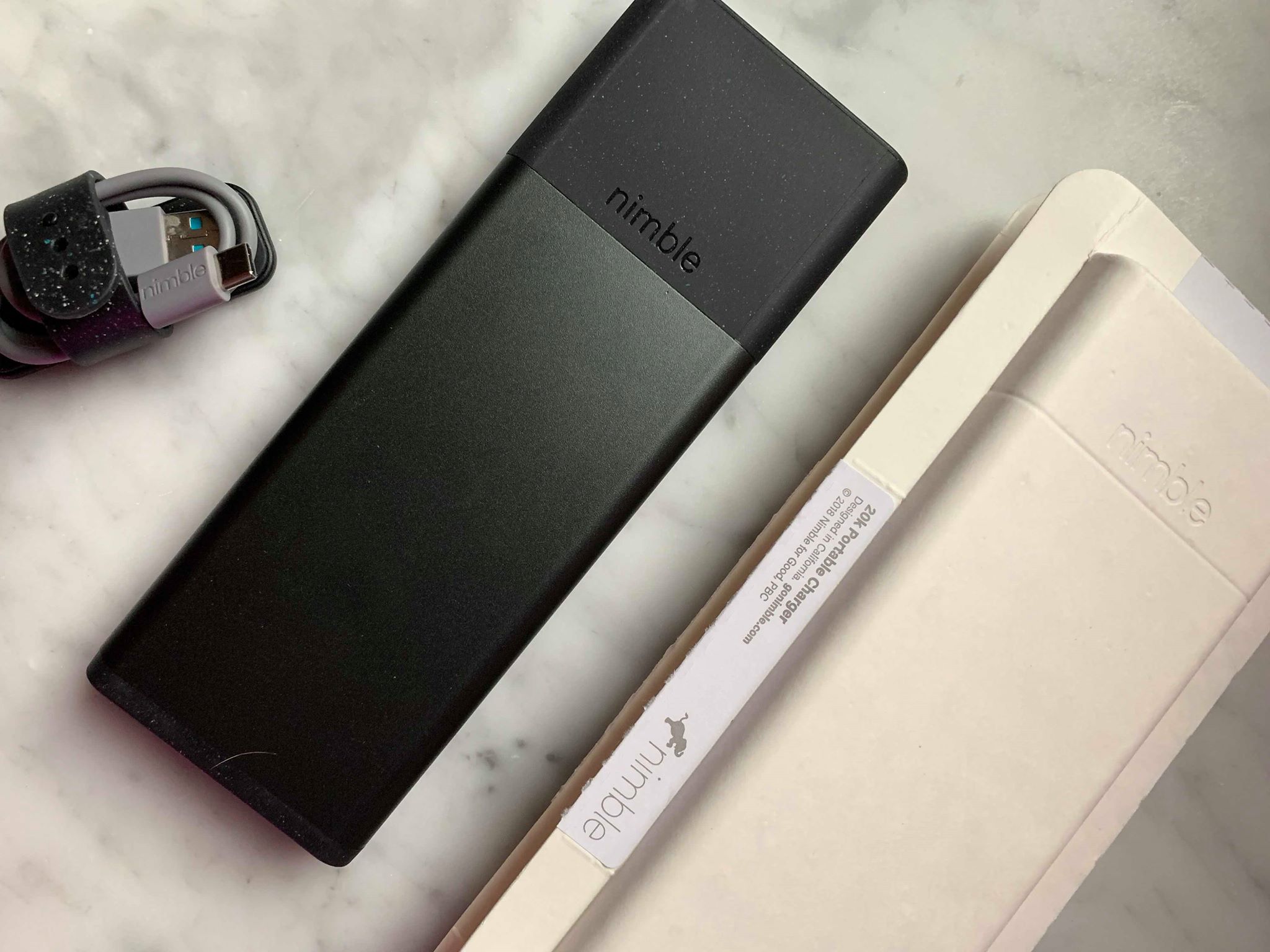 End of Use
But what should you do with your tech products when they reach the end of their useful life? Simply throwing out your electronics isn't good for the environment. Nimble has made getting rid of old tech easy with their One-for-One Tech Recovery Project. Each purchase comes with a Clean Out Your Junk Drawer bag. Toss your unwanted electronics into the bag and send it back to Nimble with the prepaid label. Your electronics go directly to Nimble's partner – Homeboy Electronics Recycling. There HER recycles each product responsibly. In addition to your cell phone you can include cables and chargers. Likewise you can include other electronic devices that have been taking up space in your home or office.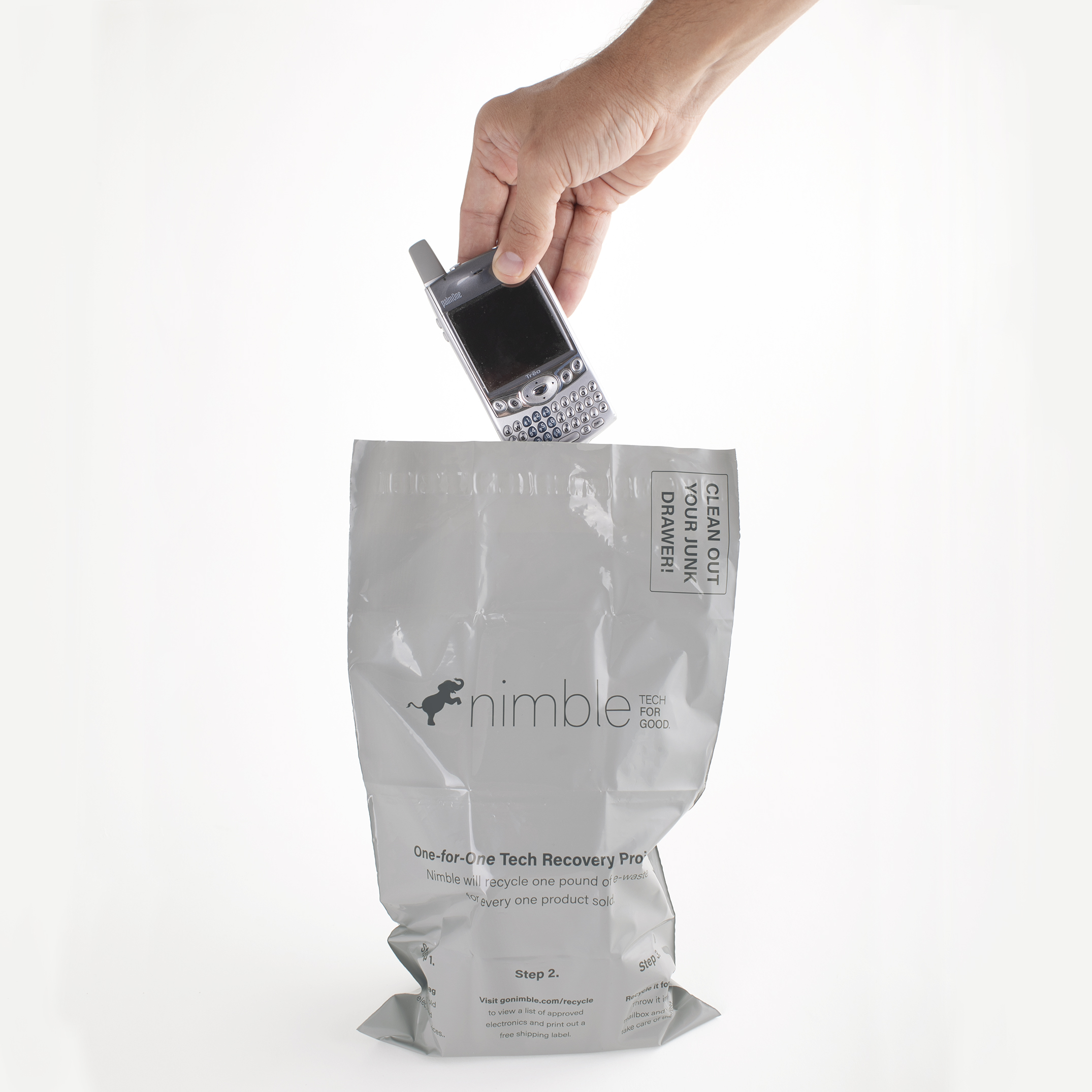 So Which Sustainably Technology Do You Choose?
Because I've been on the road a lot lately I chose for the eight day portable charger. When they say this thing is fast – they aren't joking. Compared to other portable charges Nimble's make others look like ancient technology. Not only is it fast but having a backup capacity of eight days means I don't have to worry if I forget to plug my phone in at night or spend 24 hours flying away from outlets. I really appreciate the cord organizer that comes with it as well. It makes storing the charging cord easy and prevents a tangled mess.
Need something a little different? Check out these other portable and wireless charger options.
Portable Chargers


10 Day Portable Charger




8 Day Portable Charger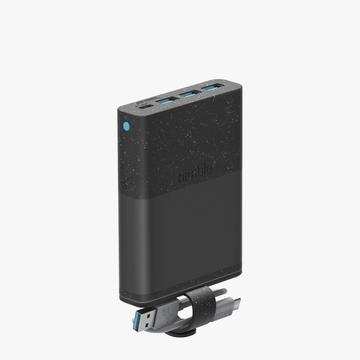 5 Day Portable Charger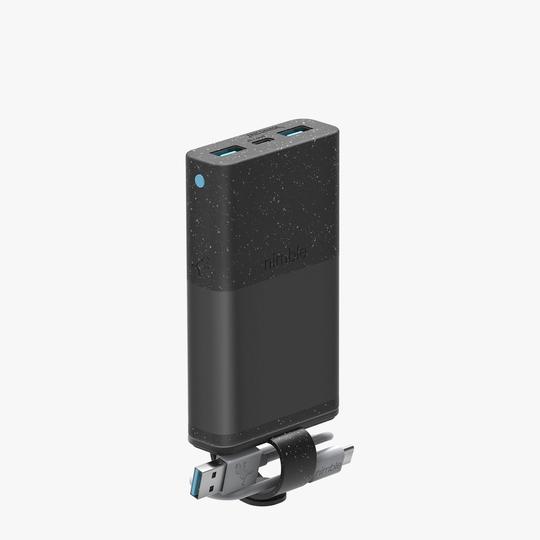 3 Day Portable Charger
Wireless Chargers
Want more sustainable technology options? Check out these eco-friendly phone cases.