Organic Leg Care: Caring for your skin all year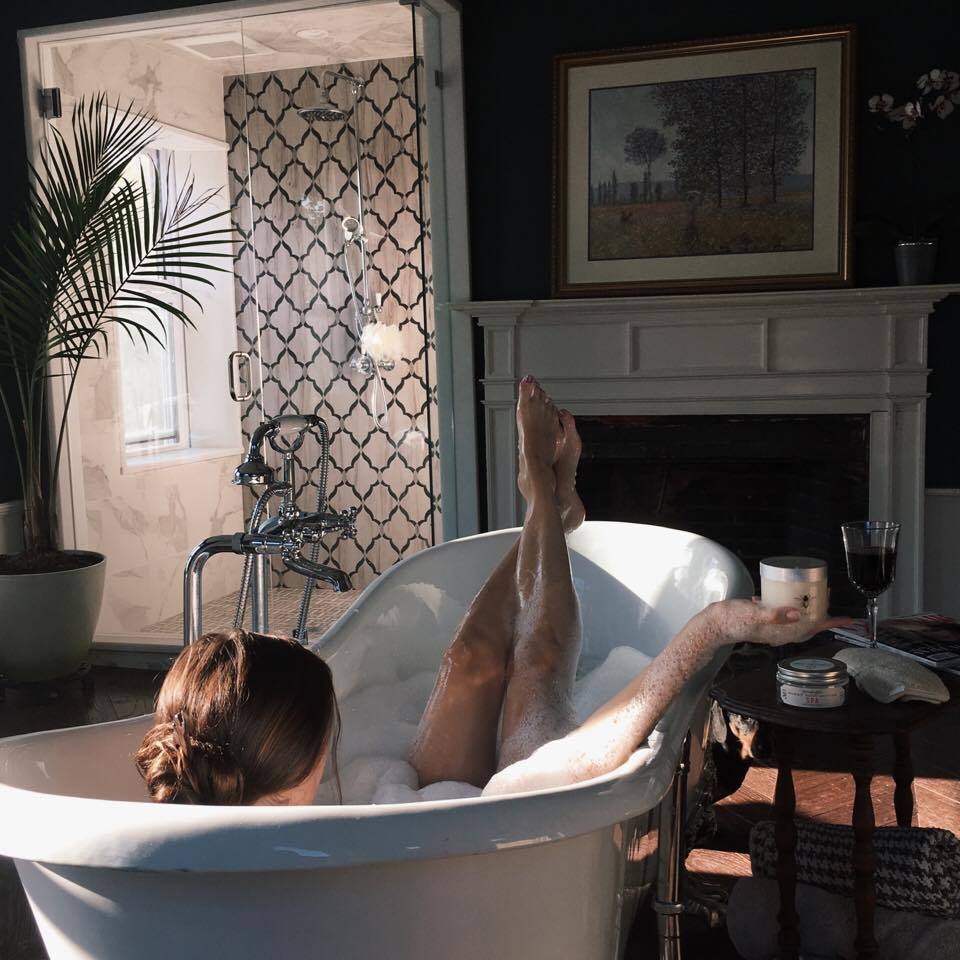 Just because cooler weather is here doesn't mean we shouldn't pay attention to our legs. Good skincare is ongoing and organic leg care should be practiced year round to keep your skin glowing. Good organic leg care is a simple four step process.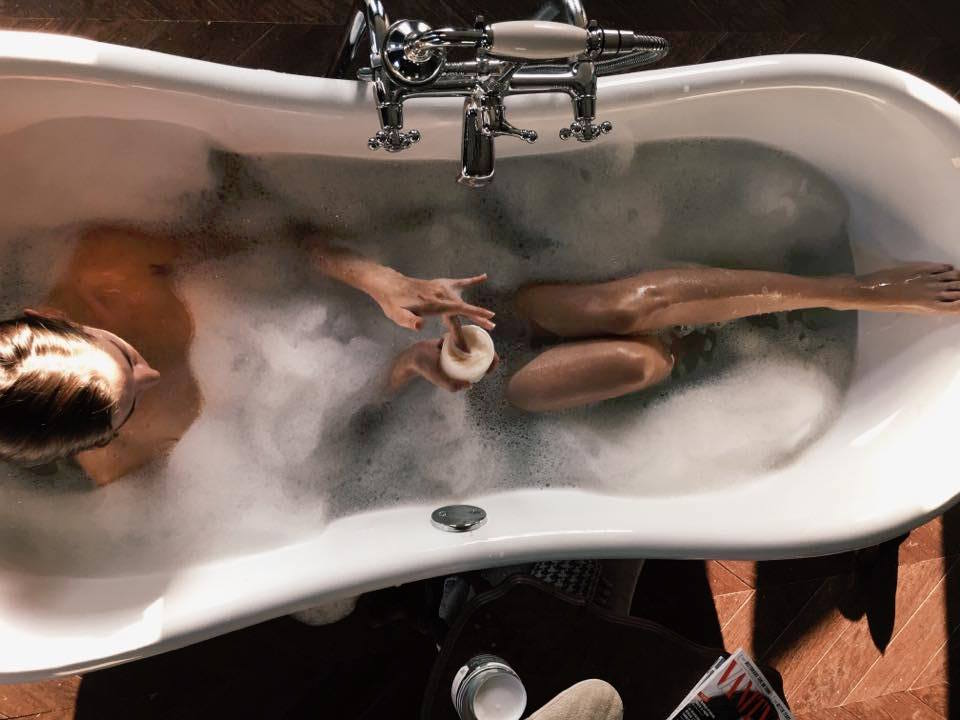 Step One: Dry Brushing
Good organic leg care starts with dry brushing. Before you take a shower or do anything else start with a simple dry brush in circular motions. Not only does this help to shed any dead skin but also leads to better blood circulation and stimulates lymph nodes. Ideally you want to dry brush once to twice a day but more importantly than frequency is consistency. This will ensure your legs are prepped and glowing at all times. (If you have more mature or sensitive skin skip to step two)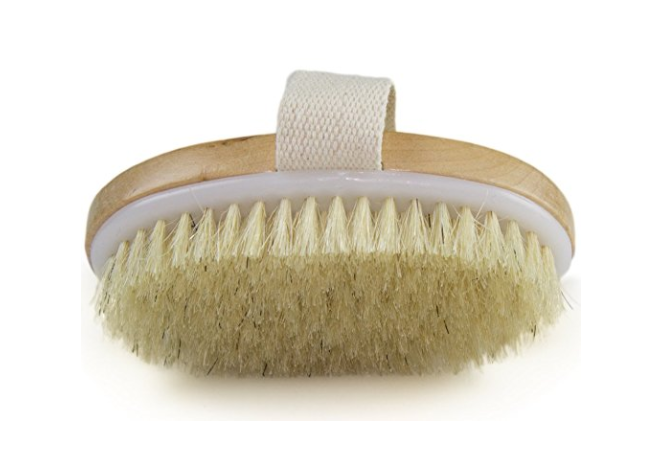 Step Two: Exfoliation
After you hop in the shower or bath and cleanse your skin (I highly recommend Alaffia Coconut Reishi Shower Gel) the next step in your organic leg care routine is to exfoliate. What's the difference between dry brushing and exfoliating. Just add water. While both are used to shed dead skin technically exfoliation includes the use of water. By doubling up you're really helping your body optimally function. I really like to use Bee Scrub from Beeline Skin Care. It is a vegetable sugar scrub which helps to soften and moisturize your skin. While the company recommends it for face and hands if your double exfoliating it's nice and gentle on your legs as well.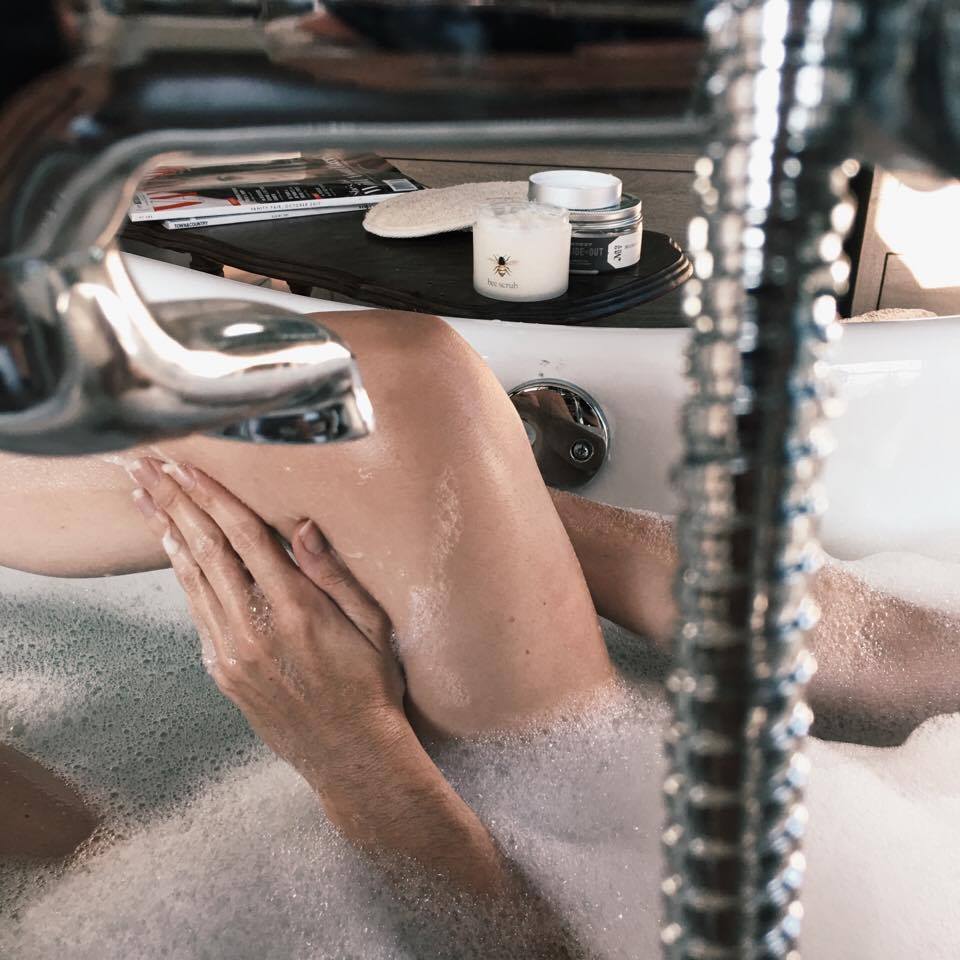 Step Three: Moisturize
Arguably the most important step in your organic leg care routine is to stay moisturized. As the temperature drops our skin needs a little bit of extra care. Look for a moisturizer that is free of fillers, artificial colors/fragrances, phthalates, parabens and sulfates. The last thing you want to do after opening your pores in the shower is to fill them with junky products. Instead opt for products like the Honey Body Butter Spa Lavender + Rose from Waxing Kara which are deeply nourishing.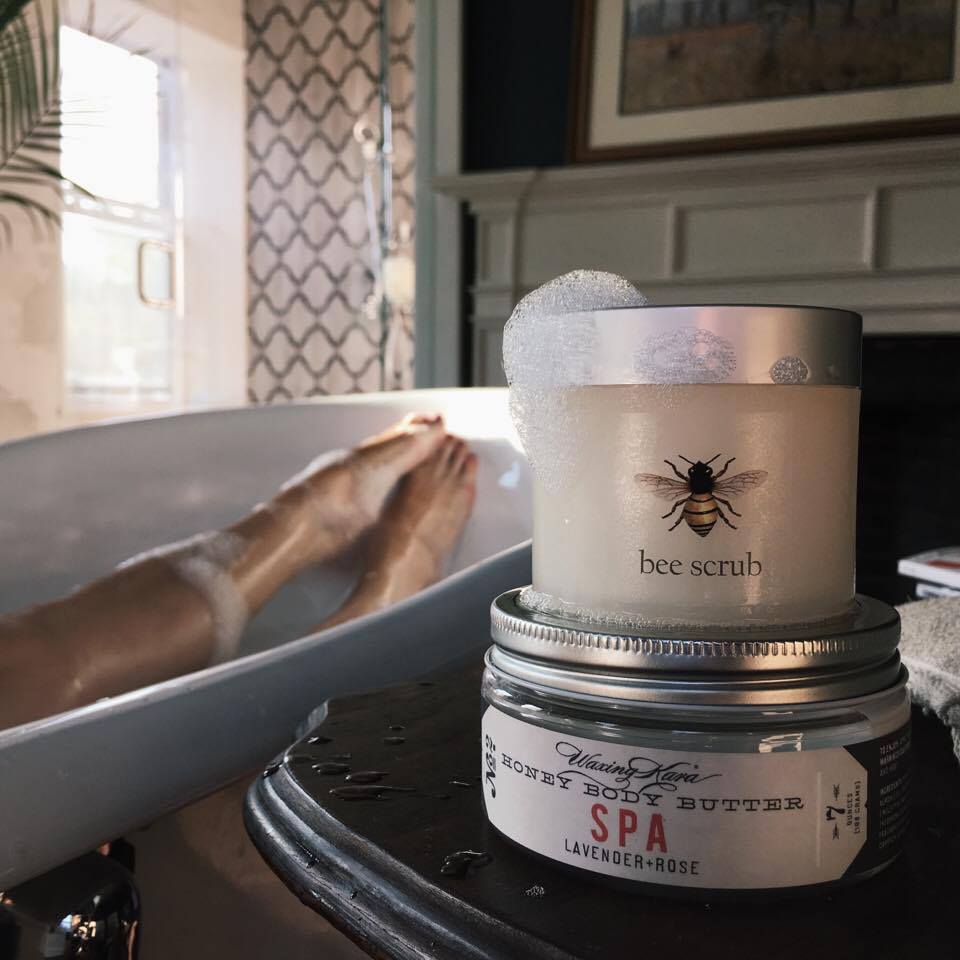 Step Four: Stay Hydrated
Cooler weather is automatically dehydrating. The key to an ultimate organic skin care routine is staying hydrated. Drinking plenty of water helps your skin by improving circulation, aiding in digestion and ridding toxins from your body. So drink up! Looking for water on the go? Try the uber stylish and sustainable SOMA water bottle.
That's it! Four steps to keep your legs glowing and your skin healthy. Looking for other ways to keep your skin glowing? Check out Monday Motivation's Easy Lunches because beauty really does start from the inside.

*This post contains affiliated links, which means I receive compensation if you make a purchase using some links. This does not add to your cost of the product purchased.