Environmental Impact of PPE is Mounting. What Can Be Done About It?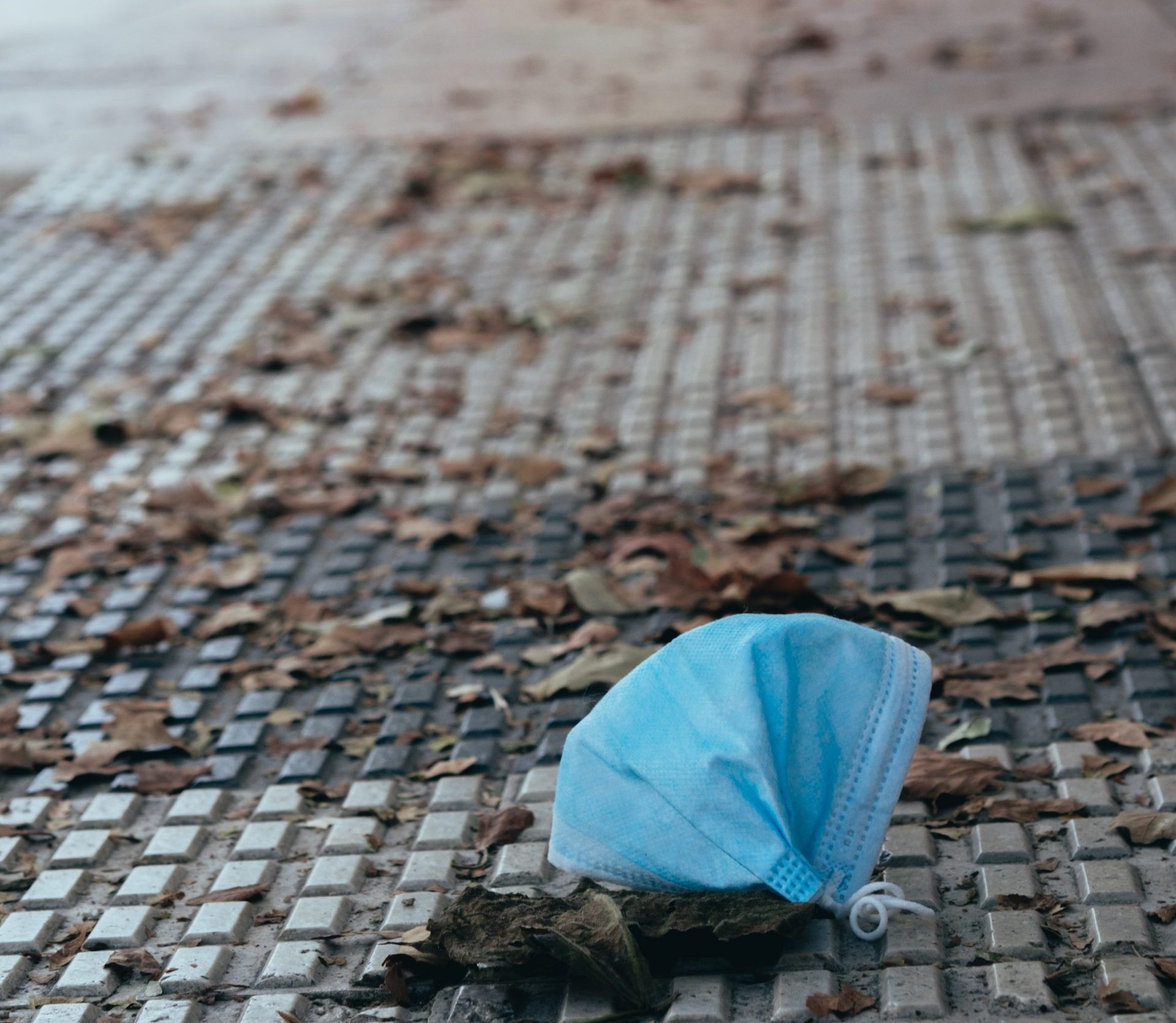 Take a walk outside and you're likely to see masks, gloves, or disposable sanitary wipes scattered about the ground. What began as a sign of due diligence to help prevent the spread of COVID-19 is now causing concern among many about the mounting environmental impact of PPE (personal protective equipment). 
Mark Benfield, a professor at Louisiana State Universities Department of Oceanography and Coastal Sciences, first started noticing discarded PPE on his daily walks in March around Baton Rouge. It was the site of these materials that led him to reach out to colleagues across the globe to find out if they too were seeing the same problem – they were. Benefield went on to launch a tracking system allowing individuals to geotag photos of PPE waste not properly disposed of.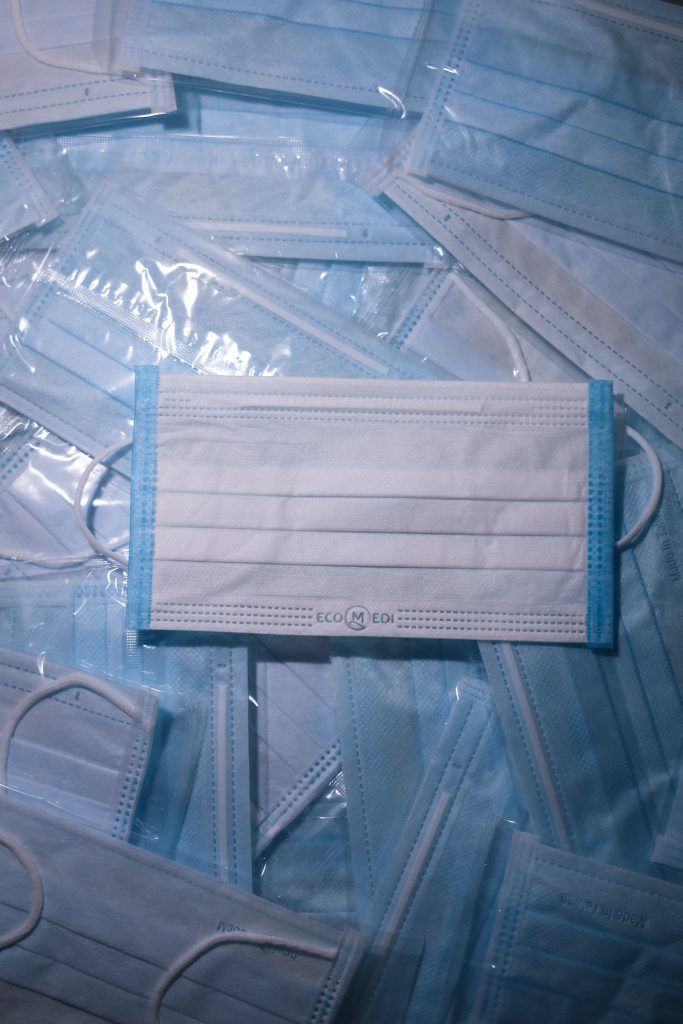 What is the Environmental Impact of PPE?
PPE is neither recyclable or biodegradable which in turn are causing two unique problems as large parts of the world are still scrambling to contain the coronavirus. The sudden surge saw both individuals as well as waste and recycling facilities unsure of how to properly get rid of personal protection equipment. Individuals for their part face three choices to put them in the trash, to recycle them, or to dump them wherever they happen to be.
The choice to recycle PPE turns out to be the wrong one. They can't be and as Steve Changris, the northeast region vice president of the National Waste & Recycling Association, points out they can contaminate sellable bundles of recycled materials. Additionally, if PPE is found within a recycling plant the process is shut down and materials picked through by hand. In turn, causing not just a slow down but a risk to workers health. 
The act of littering is what has individuals concerned. Wipes are ending up in waterways which can and have clogged wastewater stations and city pipes. PPE pushed down storm drains which lead directly to rivers and lakes pose a threat to drinking water and local aquatic systems. These single-use products have been found on seabeds and washed up on beaches adding to the estimated 8 million tonnes of plastics entering oceans every year. 
Officials around the United States are aware of the growing problem. Some cities and towns have raised littering fines as is the case for the Swampscott Police Department in Massachusetts. Frustration over accumulating PPE found throughout the town led officials to post a Facebook message "THIS IS A CRIME!! UNLAWFUL DISPOSAL OF TRASH and the first offense is finable up to $5,500…" The concern is two fold addressing both the act of littering and the fear that COVID-19 could be spread as a result of improperly discarded items.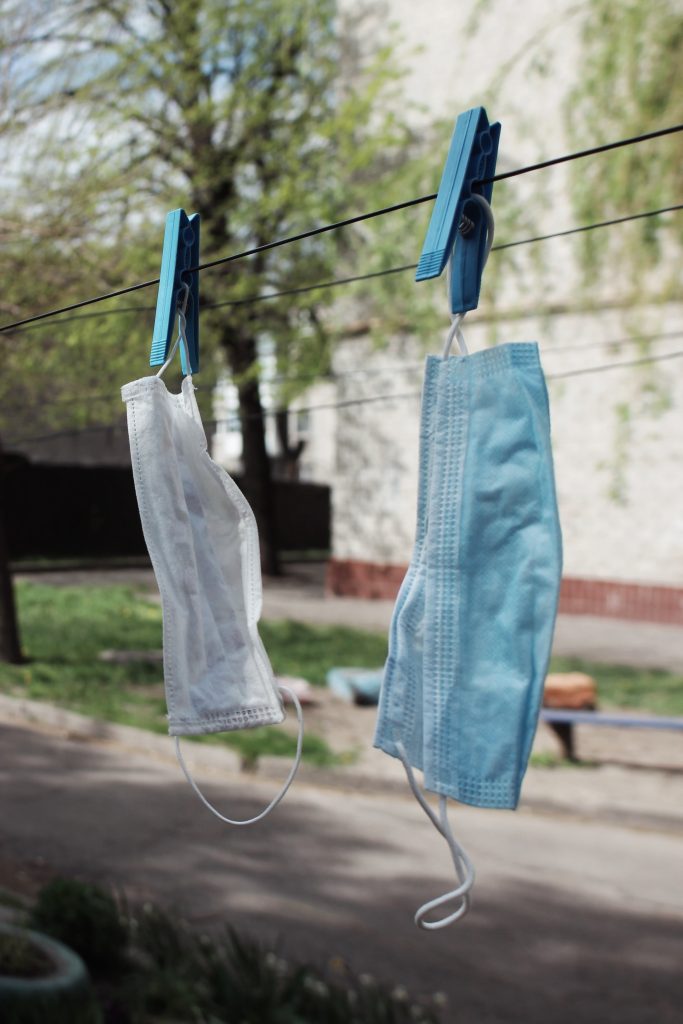 Proper Disposal of PPE
The EPA advises throwing away used PPE in garbage bins and keeping it out of recycling containers. Health experts worldwide endorsed a statement that so long as individuals are following basic hygiene practices reusables aren't inherently more dangerous than single-use plastics. And, a study published by the New England Journal of Medicine found that COVID-19 lasted longer on plastic and stainless steel.
A few small steps can help curtain the growing environmental impact of
PPE:

Dispose of PPE in regular trash bins:

Cities, towns, stores and manufacturers should provide signage detailing appropriate disposal.

Help track PPE waste by participating in Benfields survey by emailing

covid19waste@gmail.com

If possible use a fabric reusable mask, properly sanitizing after each use.

Use approved

household disinfectants

to clean reusable and disposable products.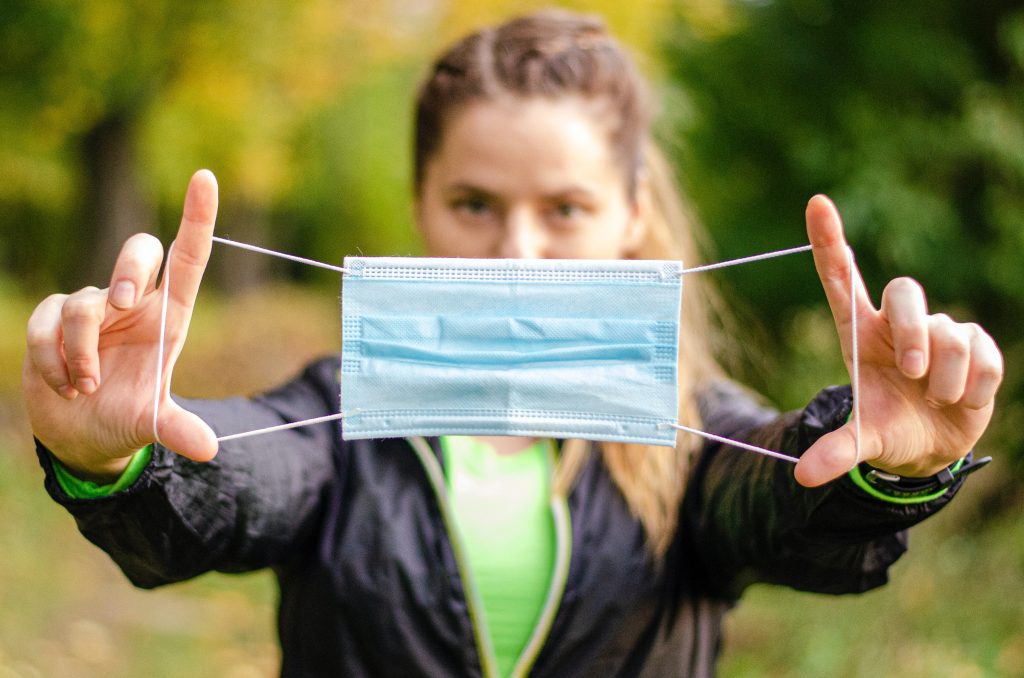 This article was originally published on CaitBagby.com (now merged with this site) on 3 August 2020