Down The Rabbit Hole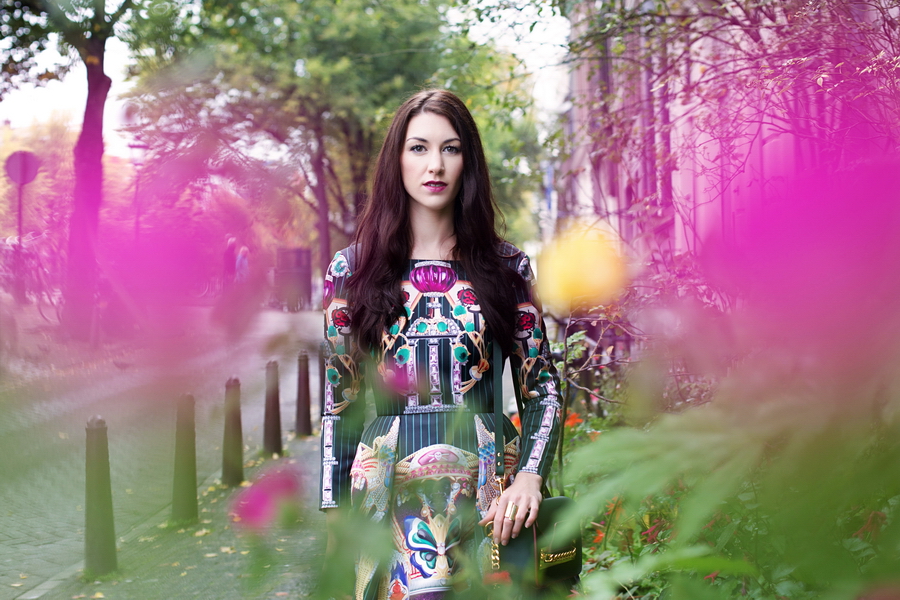 "I can't go back to yesterday because I was a different person then."
― Lewis Carroll, Alice in Wonderland
Here is the thing about Amsterdam, you feel like you're falling down the rabbit hole. You can't go back to being the person you were before arriving. The buildings twist and turn, the colors are muted but startling eye catching, and the lifestyle seems to have its' own unique rhythm. When finding myself in this type of place I let curiosity be my guide. Amsterdam's unpredictability is to be embraced and observed at the same time and left me thinking I had just stepped into the world of Wonderland. Was I Alice, or one of the other unique characters all with their own quirks and impossible wisdom?
For the Look on Location I wanted to try and capture this feeling of being a world in which everything and nothing is familiar at the same time. It was important to highlight the colors of the city while embracing its' storybook characteristics. The unpredictability in weather I thought, would be difficult to work with, but in the end only deepened the surreal feeling the city offers up. The on and off again rain, while not exactly pleasant to shoot in, emphasized the beauty that is Amsterdam and all its' fascinating intricacies. The entire experience felt surreal.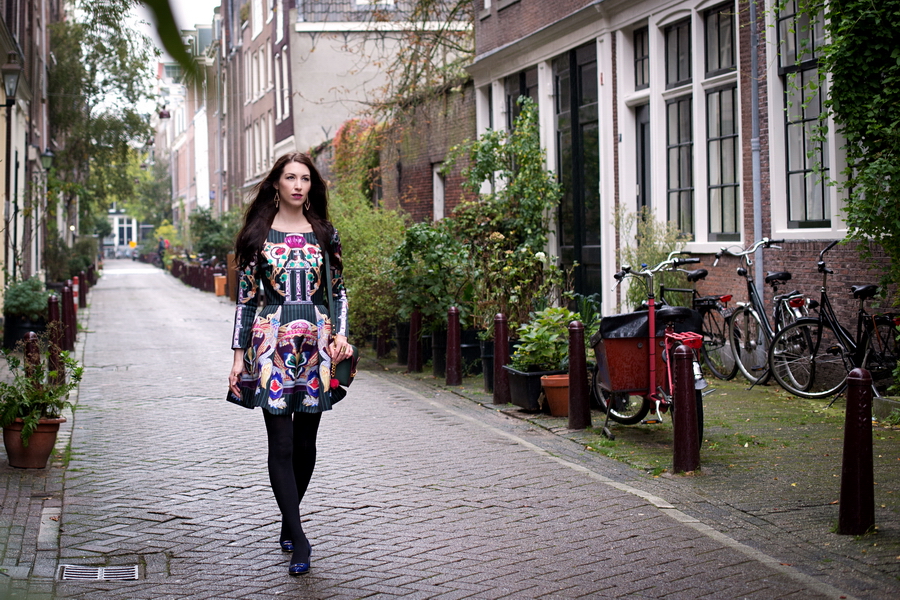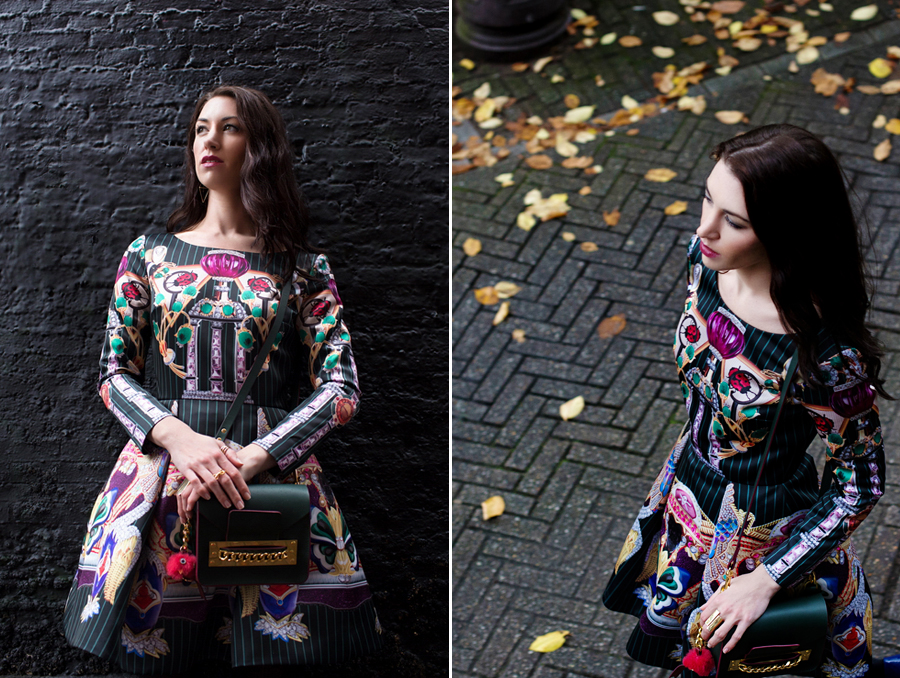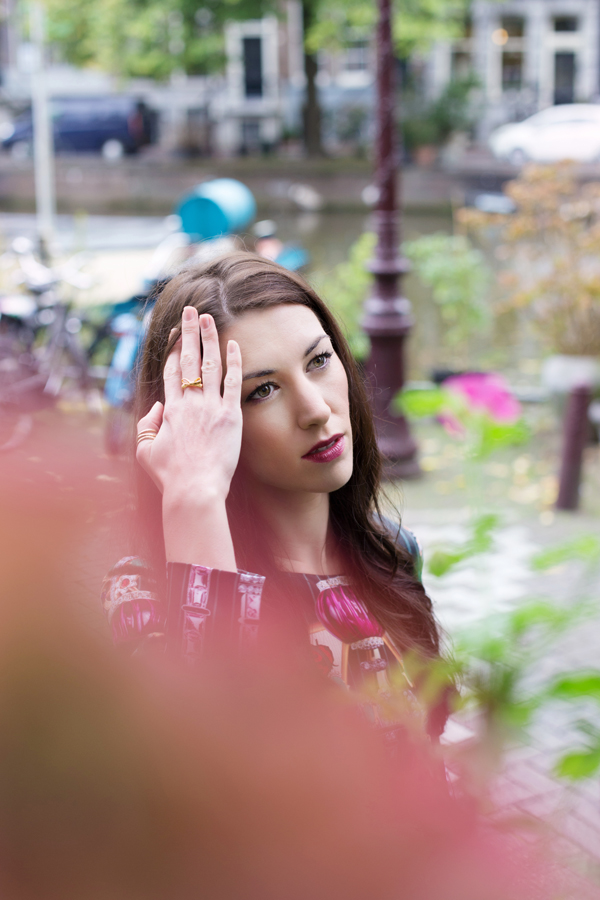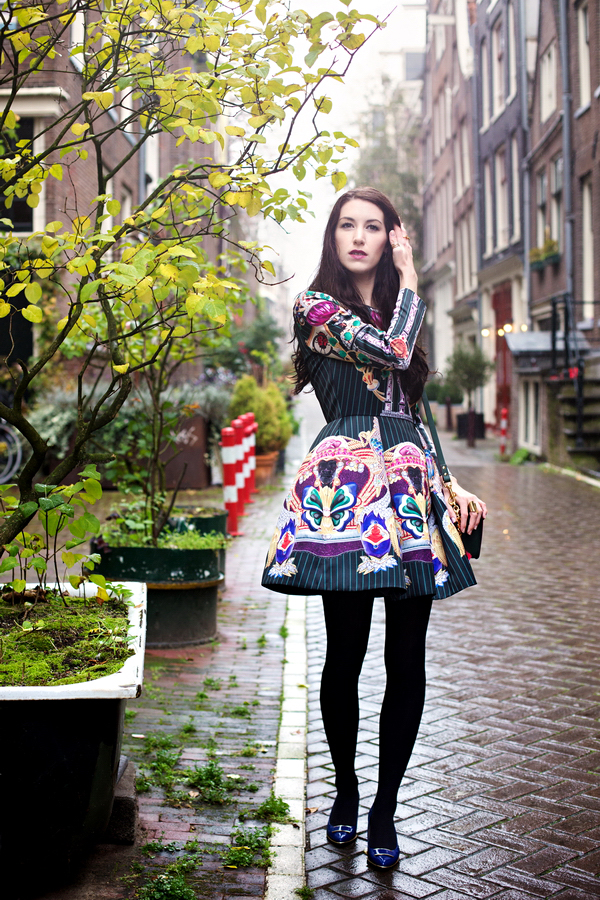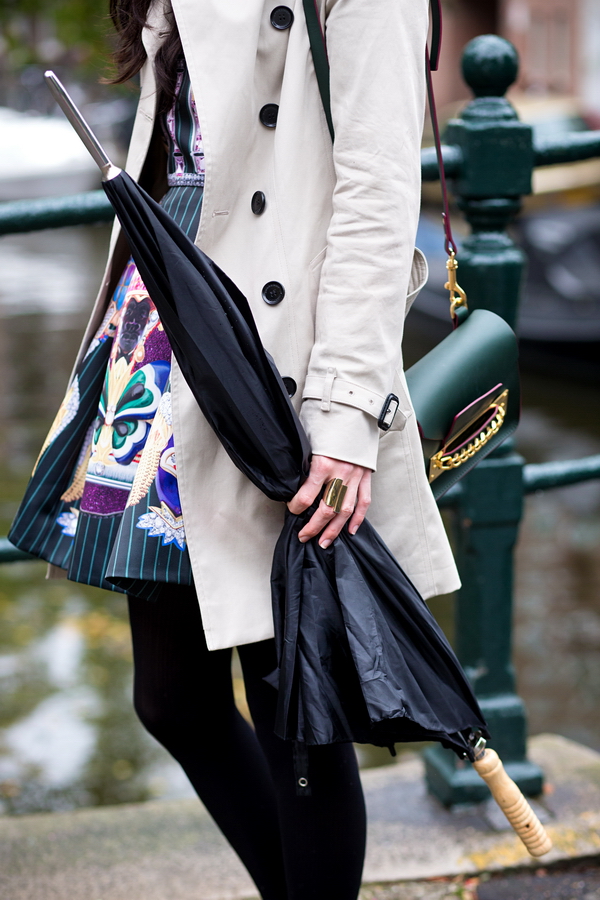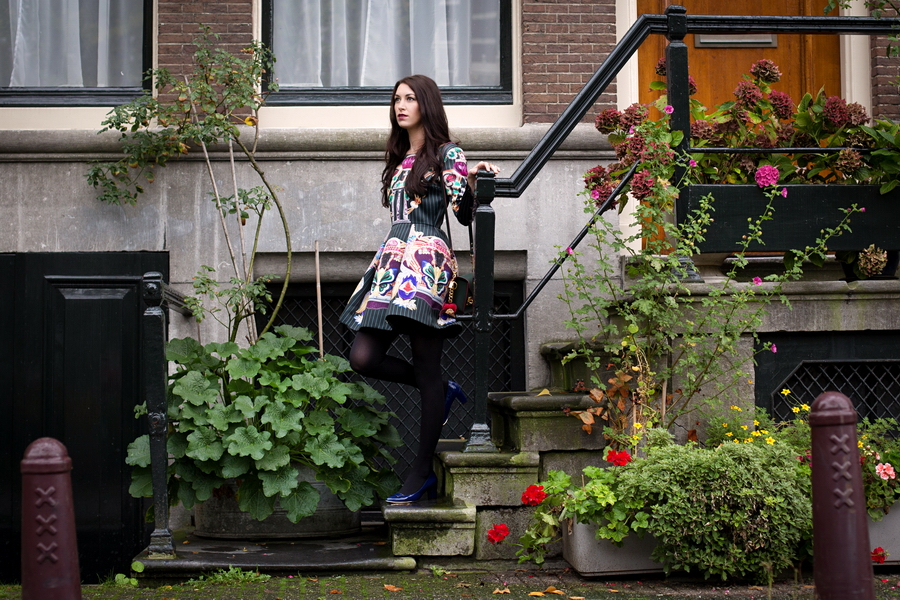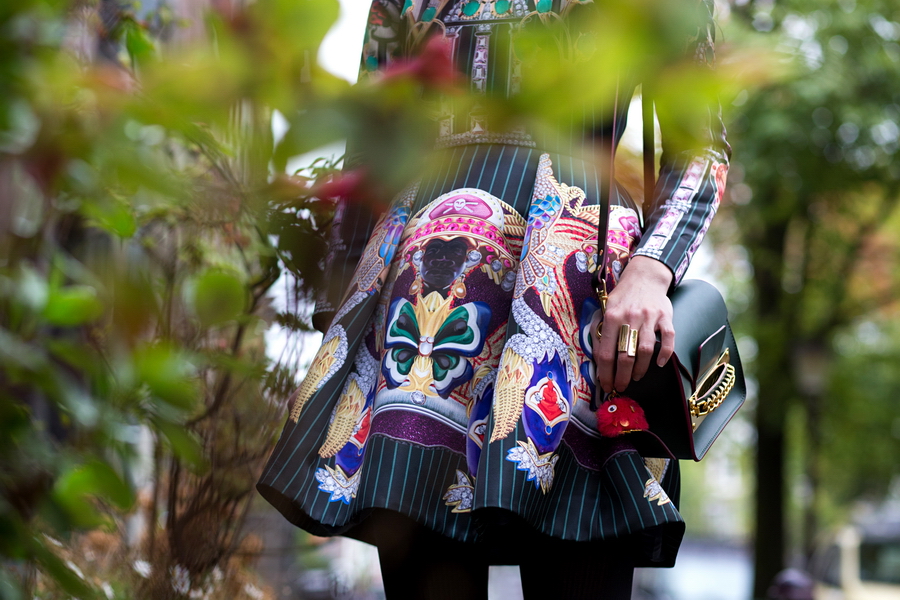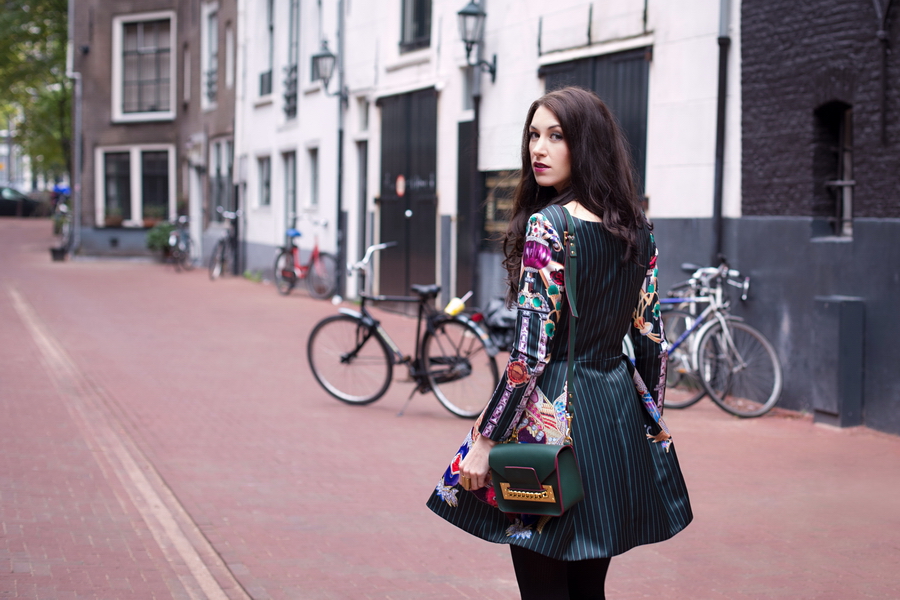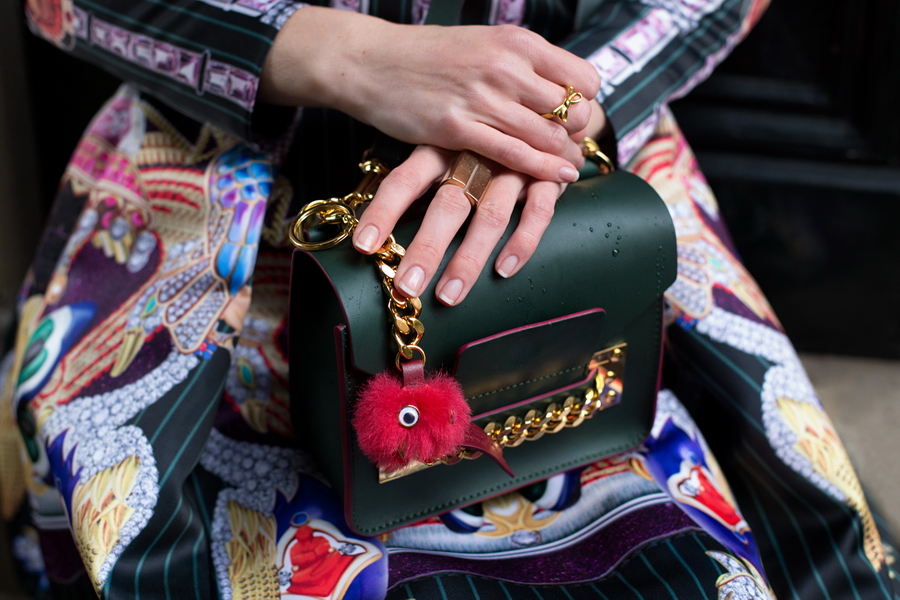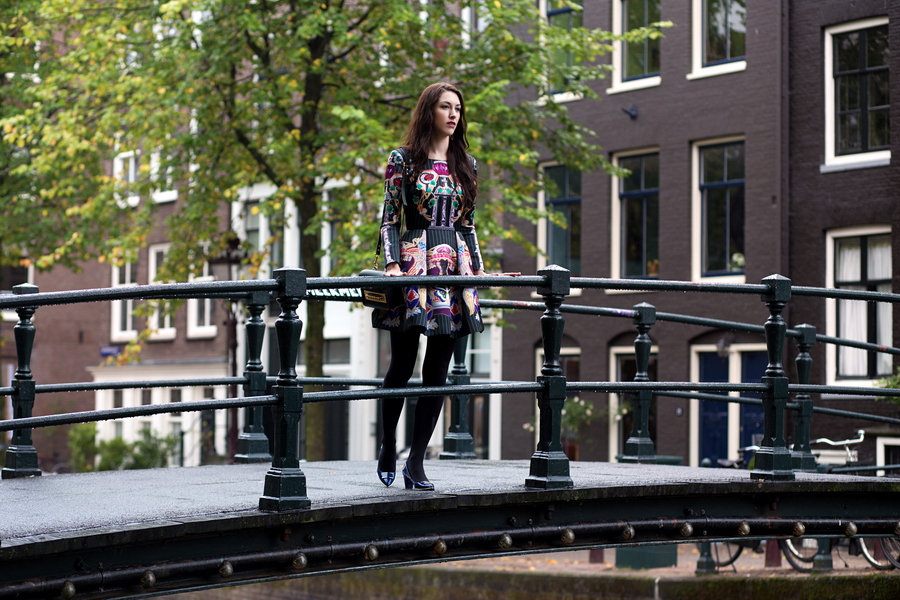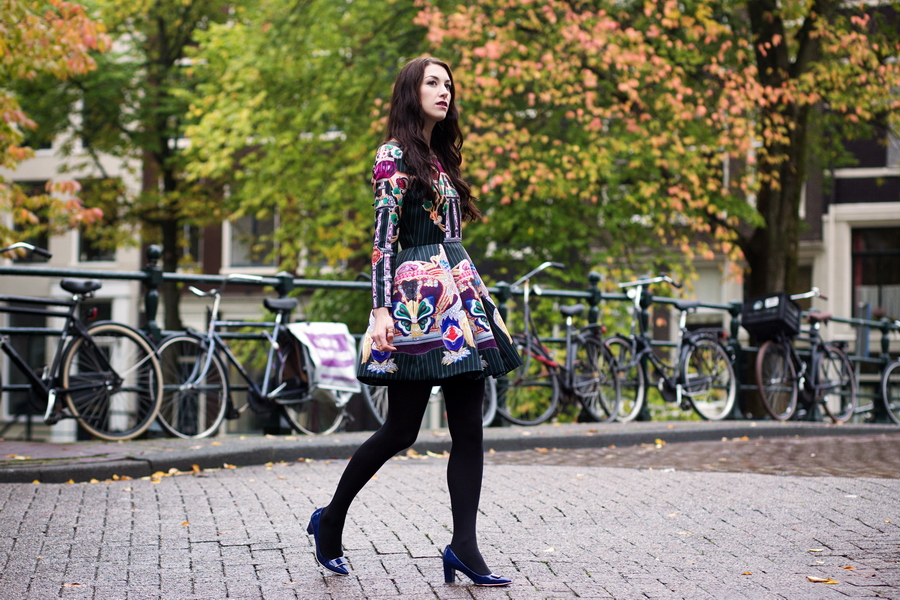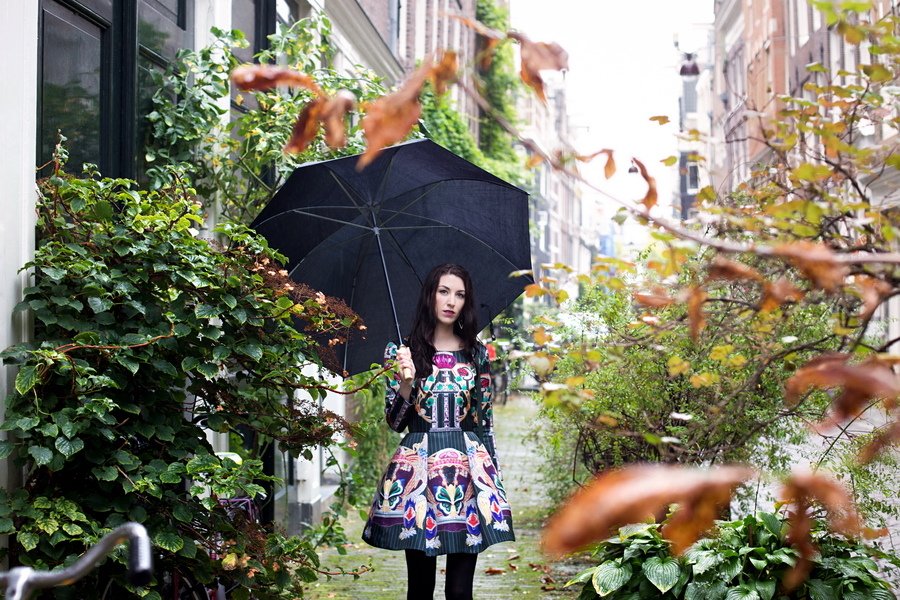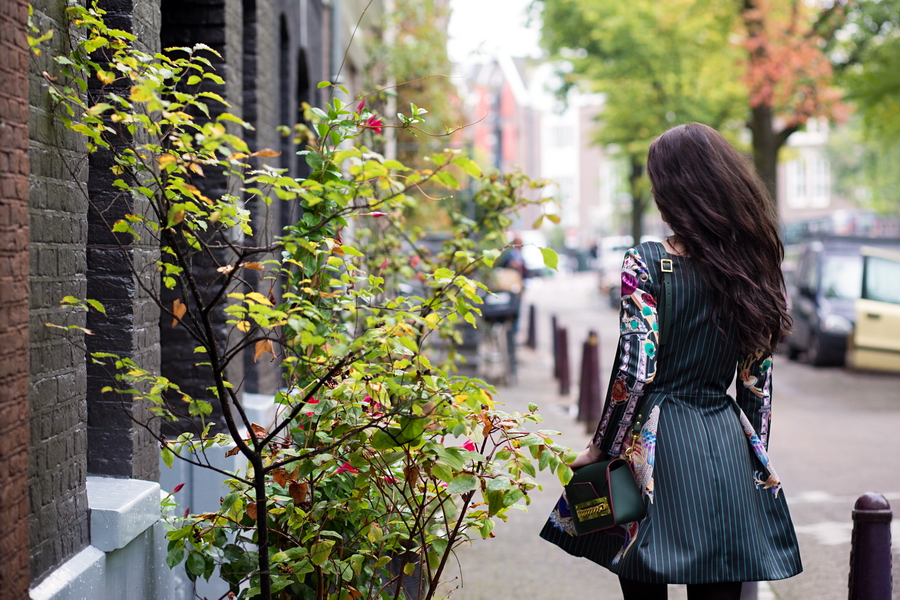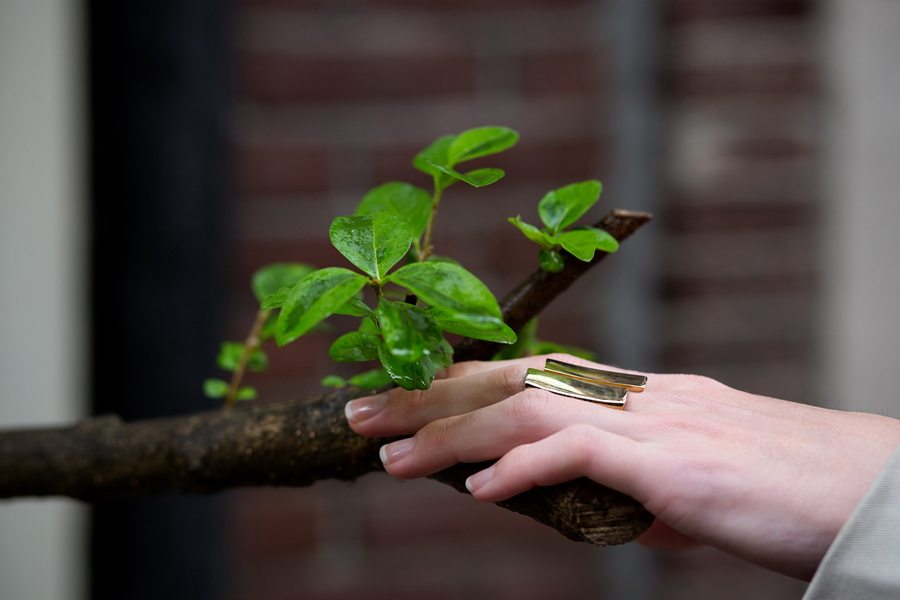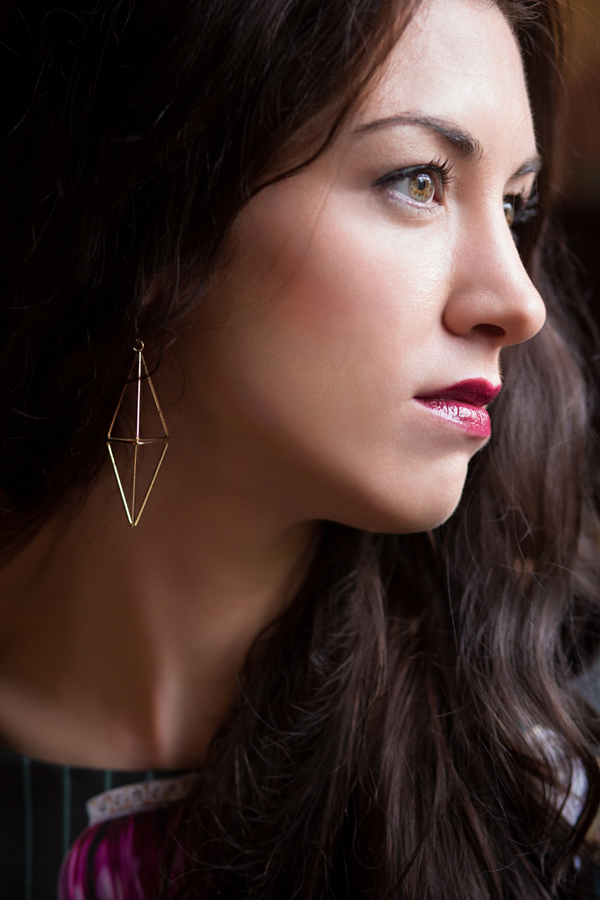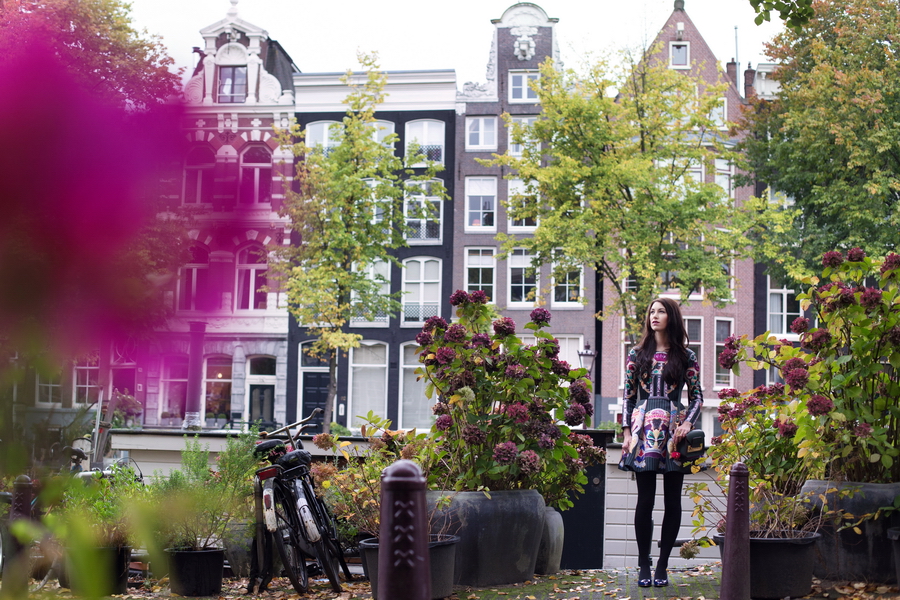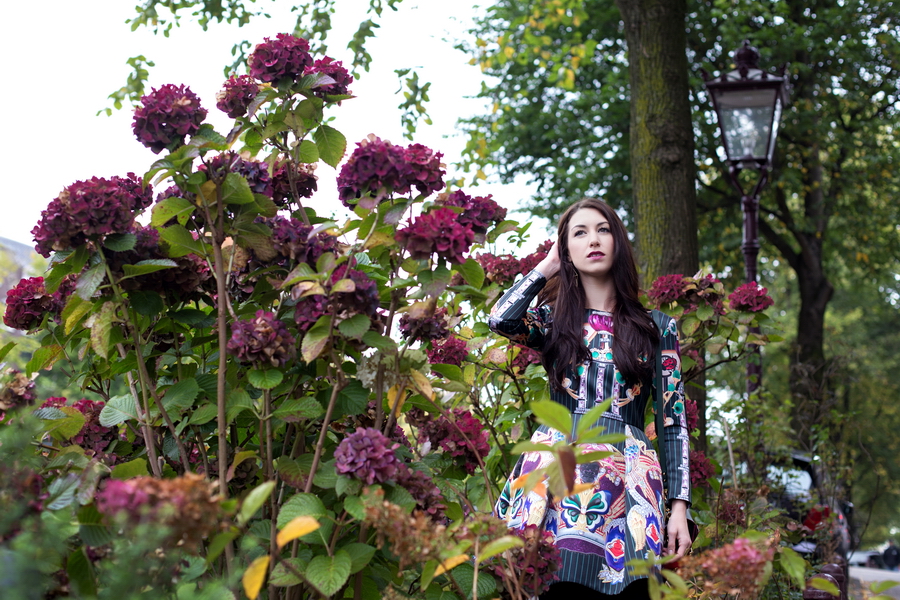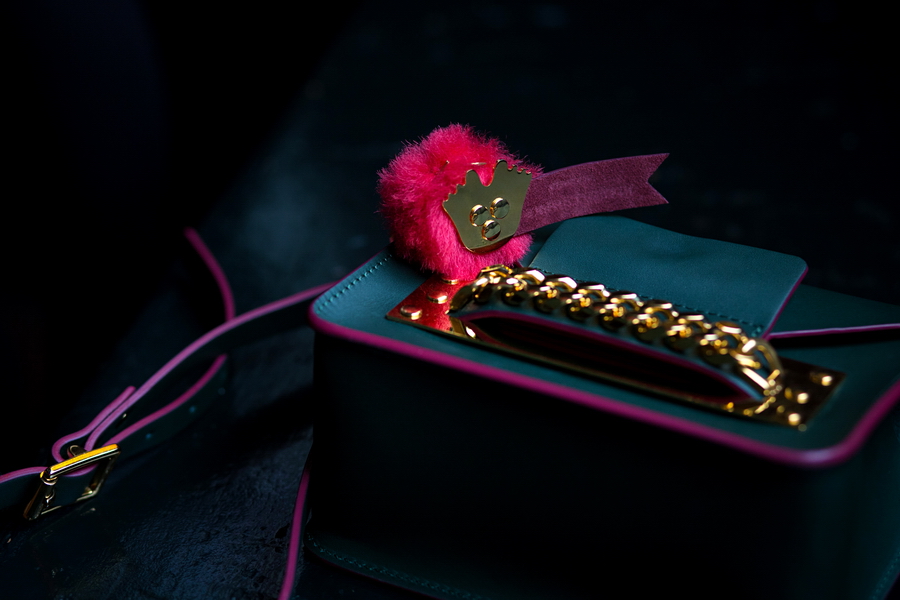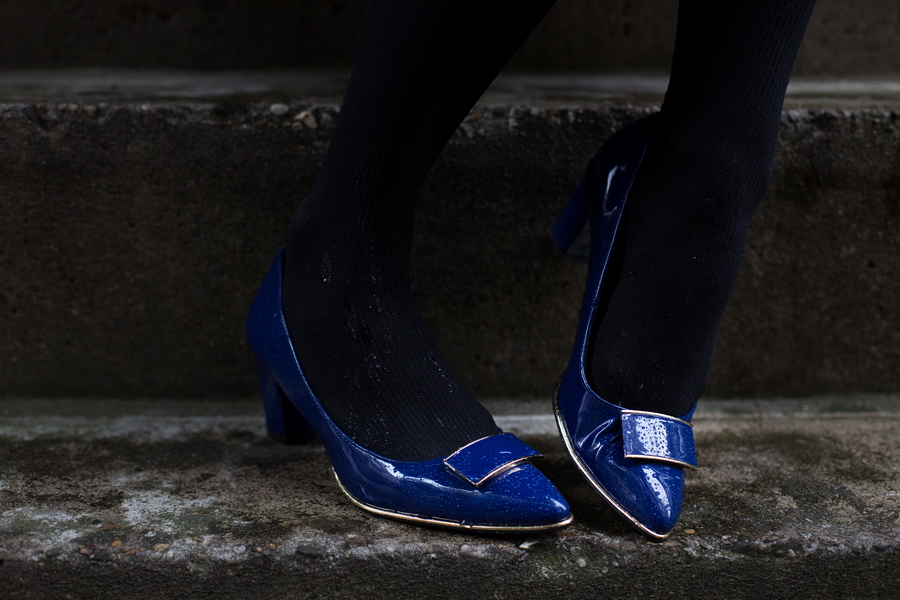 I chose to wear a dress from Mary Katrantzou. She knows how to dress a woman! The fabric was heavy but gave way to movement, the colors flattering to any skin tone, and the style slightly reminiscent of how one should be dressing for a proper tea party. I will definitely be a repeat customer of hers! The bag, I didn't realize at the time but only after it was pointed out to me, had Bordeaux detailing matching the Amsterdammertjes' throughout the city. I love the well thought structured detailing in both gold and bordeaux accents while the keychain adds a bit a whimsey. With the Mary Katrantzou dress and the Sophie Hulme bag I really could have chosen any shoe in any color, but went for comfort and style once again in a pair of Andrew Geller pumps. The blue patten leather with gold detailing shimmered in the rain making them a look unto themselves.
Everything about the Look on Location in Amsterdam was magical and I have yet to decide if I can ever be the same person after the experience. If I take heed to Lewis Carroll's words I never could be.

Outfit Details
Dress: Mary Katrantzou
Bag: Solphie Hulme
Shoes: Andrew Geller
Jewelry: Nordstrom & Kate Spade
Stockings: Target
Photographer Details
Elena Pasca
Amsterdam, Netherlands
elena.pasca@gmail.com