"I believe that thrift is essential to well-ordered living."  
–  John D. Rockefeller
Whether you're a self proclaimed fashionista, an environmentalist, or just someone who likes to get a good bargain – online thrift stores have become the latest shopping obsession. With a drastic increase in popularity there have been online shops popping up overnight. To help you navigate these new online thrift sites here are some of my favorites.

This site has everything you might be looking to fill in your wardrobe gaps. It's easily sortable by size, style and color. You'll find most fast fashion brands on ThredUp and inventory is a few seasons ago but trends really do come back in fashion all the time so keep your eye out as inventory moves quickly. If you're looking to consign reviews here aren't so great. Little money back on items sent in and items not accepted are the general complaints. Tip: Go in with an open mind and don't be afraid to return items that don't fit or aren't quite right.

Great mixture of high end and fast fashion options but dependent on current sellers. You'll find plenty to choose from ranging from designer bags to vintage skirts. However, buyers have to do their research. Poshmark allows individual sellers to populate the site which means you need to do your own authentication. Tip: Make sure to contact the seller before buying to ensure quality and efficiency. There have been complaints regarding shipping times so ask before buying.

If you're a designer junkie like me this is The RealReal is for you. A luxury consignment boutique, all goods sent in which include clothing, home goods, art, jewelry and more are authenticated which means you can rest assured that you are getting the real deal. So if you're looking for those Chanel espadrilles or Chloe bucket bag this is where you will find it. They also have a great consignment policy if you are looking for offload some of your own stuff. Tip: Don't skip their sale section!!

Reminds me of the neighborhood yard sale that you want to join in on. Individuals can create their own profiles and see their own clothing and accessories. Items range from handmade, to vintage, to that Banana Republic dress from last season. You would be hard pressed to find designer goods but that doesn't mean they aren't there. Searching isn't straightforward but half the fun of Depop is scrolling endlessly to find a hidden treasure! Tip: Set up your own account to sell your own items.

Another favorite of mind for one of a kind vintage and designer pieces. Searching is incredible easy allowing you to narrow it down by size, style, period, price and even shipping location. You can also save (heart) items and keep an eye on them to see if the price changes but be warned things sell quickly. If you're looking for a one off Italian day dress from the 1950's this is the site for you. Tip: Don't forget to check out their interiors section too!
Want More Thrifting Goodness? Check Out These Articles:
Thrift Shopping – What's the Value? / Thrifted Spring Style / Thrift Shopping – It's Not For Me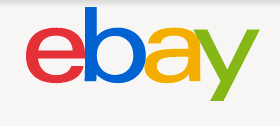 You can find a lot of stuff on Etsy but what is the real hidden gem of the site is their vintage clothing section. You'll find some really unique pieces that become talking points no matter where you go. However, keep an eye out of authenticity especially on designer items as you have to do your own research. Tip: Search by era and you'll be surprised by what you fall in love with! Tip: Watch items before purchasing and read buyer feedback.

This online store is quickly becoming one of my favorites. You don't need to spend all day scrolling endlessly through thousands of options. Instead the founders have handpicked items varying in price and style. The items are smartly presented and maintain a classic appeal. Tip: Shop seasonally for the best prices items.

Not ready to buy but still looking for a few items? Vinted should be your go-to. You can not only sell and buy but you can't also swap! It's as simple as looking for the swap logo and making an offer. You and the other seller agree on a mutual value for the items (yours and theirs) and then swap! But, if you're not ready to part with your own items there is plenty to simply buy. Tip: Keep an eye out for their bundles section. If you're looking for a workout ensemble, matching top and bottom, chances are you'll find it here.

This site almost makes you feel as if you are in the store sifting through the racks. But, if that's not your thing don't let it put you off. Searching and sorting is pretty straightforward but discovery is one of the things I love most about Beyond Retro. A lot of the items look like they are from the 1980's – early 2000's so if nostalgia is your thing this is the spot for you. Tip: They have some great pieces which could easily fill your travel bag. Hawaiian shirt? Embroidered skirt?


P.S. While these are some of my favorite larger online thrift stores don't forget to check out your local ones. Many of them now have online selections to help you out!