"To speak a language is to take on a world, a culture."
― Frantz Fanon
I don't often have the pleasure of meeting a designer that is so humble they admit learning is the most integral part of their process. But, maybe it shouldn't come as such a surprise, especially when you find out owner and designer of Dylanium Knits, Dylan Uscher started his business learning on a bus ride home. He was 18 years old at the time and had absolutely no plans of going into fashion design or knitwear. A couple of weeks ago I managed to tear Dylan away from his designs for a two-hour interview. The plan was only 30 minutes but sometimes you meet someone who is remarkably captivating and minutes quickly turn into hours without warning.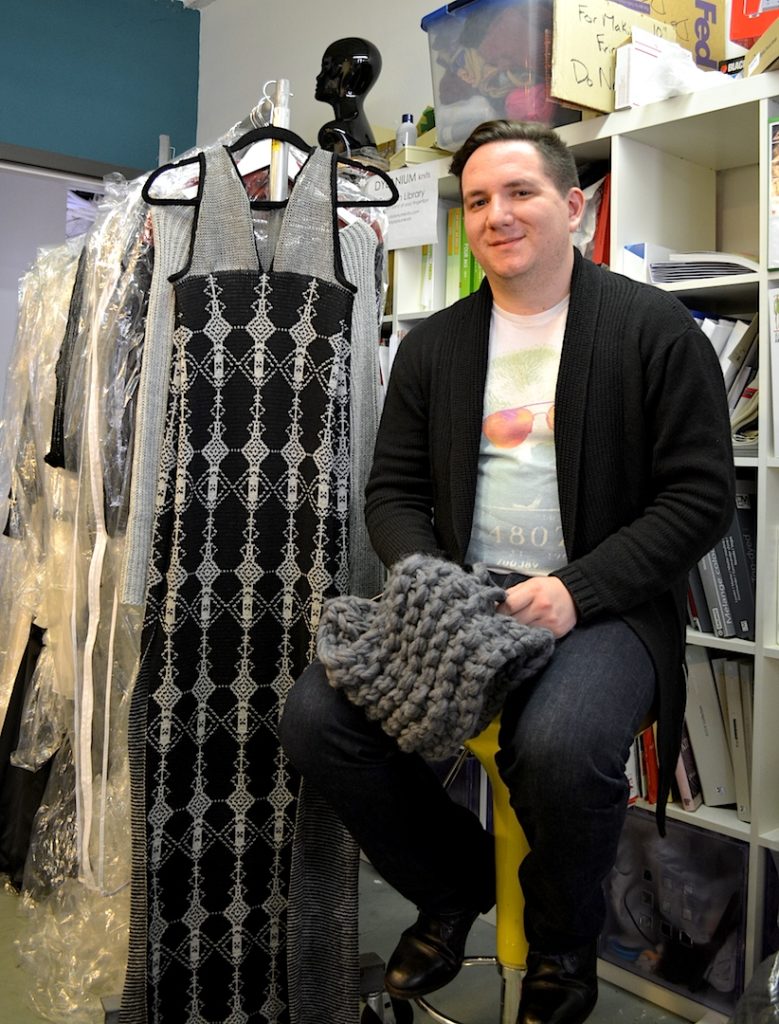 So who is Dylan Uscher? Raised in the New England area Dylan eventually found himself at the University of Toronto studying linguistics. It is an unlikely background for a rising fashion star but one that has served him well. His attention to detail and deeper understanding of knitwear nuances can be seen as a direct impact from his time spent pouring over academic textbooks. It wasn't until sheer boredom struck while being stuck on a bus right before winter break that knitting took hold. A good friend of his was knitting in the seat next to him to pass the time and the rest is history. Although not without influence, Dylan largely ignored, as many children do, the hobbies of his mother and grandmother, which in their case happened to be knitting. It wasn't until later in life that he allowed these influences and mentors to really take their hold. For the next several years knitting became a hobby. He learned the basic structures in the company of family and enjoyed the freedom to create new pieces.
After finishing his undergraduate degree Dylan launched fulltime into his own business in 2011. Staying in the comforts of Toronto he was contracted with several local fashion houses including: Philip Sparks and Greta Constantine by designers Steven Wong, and Kirk Pickersgill. Dylan was also contracted to work with M.A.C. helping to provide coordinated knitwear for their new makeup line launches, a partnership that still exists today. It seemed from the beginning Dylanium Knits was set to take off.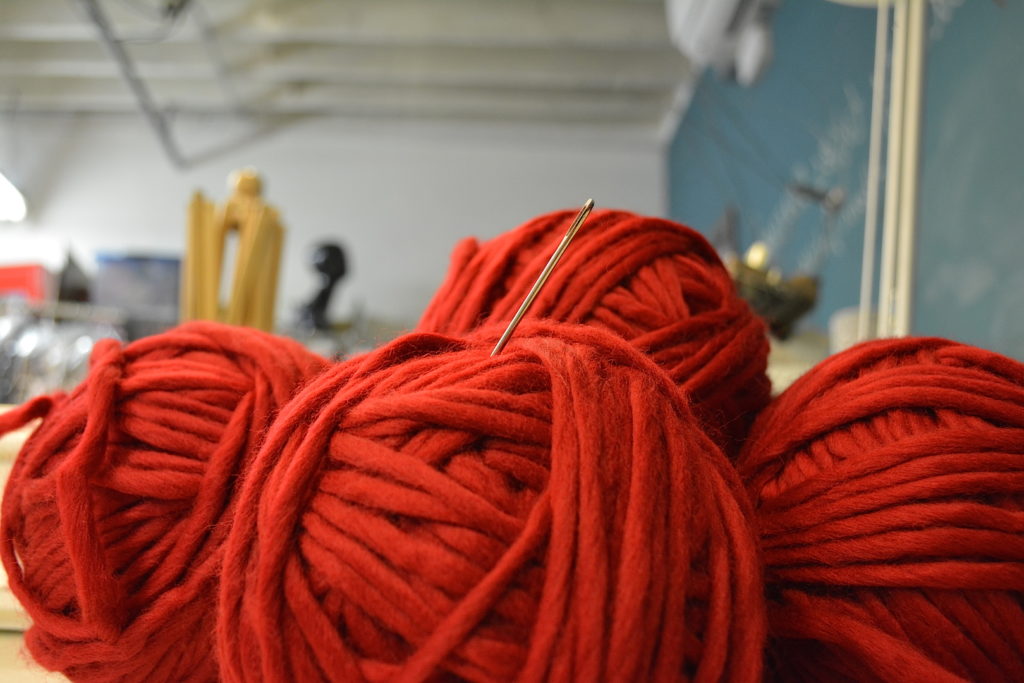 Unfortunately, as with any business there are always setbacks. For Dylan it was a family tragedy that led to his relocation to the United States and a rebrand for Dylanium Knits in 2013. Due to importation complications many partnerships that had been formed in Canada slowly began to fall by the wayside. But, Dylan refused to let this stop him. Looking on the positive side he learned from many mistakes he made in Canada as a start up business owner, became better acquainted with the resources in the U.S. and adapted his lines to fit with the U.S. market while not compromising his own ethics or design.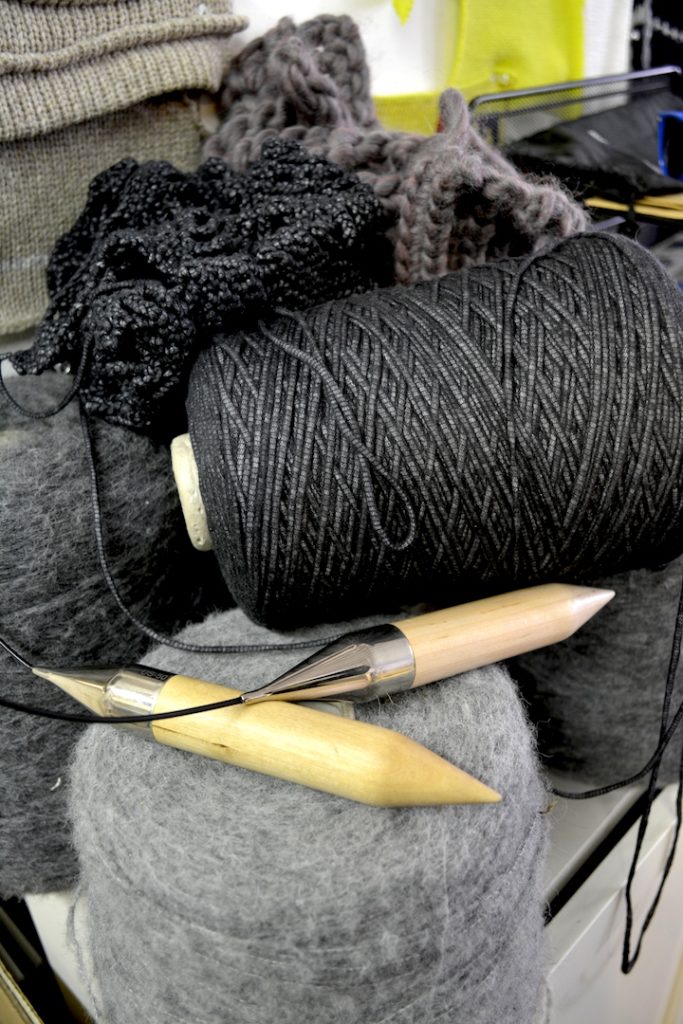 Just one look at Dylanium Knits press page and you will understand this is a company that is going places. While there has been a focus on accessories including scarves and hats, this past season saw a focus on luxurious ready to wear pieces. Every piece is created with the notion that is can and should be worn for years and become a timeless staple. This is largely backed up by Dylan's attention to his supply chain and careful choice of yarns including from companies such as Filatures du Parc (France), Cascade Magnum (Peru), and others from Italy and Japan. Depending on the season, the style, and the mood yarn choices vary. His most recent collection influenced by the metal Mercury integrated Peruvian Highland wool because of its softness and spring like texture that provides a distinct look. There is no mistaking a Dylanium Knits piece once you see it.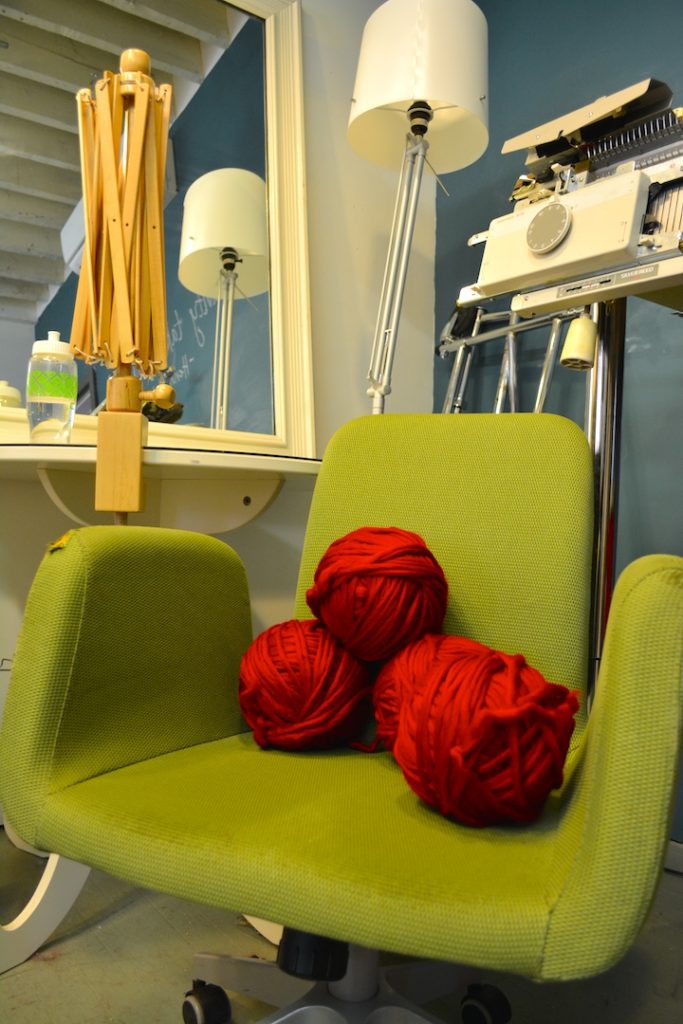 So what is next? Having successfully proven himself in the world of accessories and ready to wear Dylan will soon be launching a home wares line including pillows and throws. Next season promises to introduce lighter colors heavily influenced by the winter rose which will allow for various textures and shapes. But, designing and creating isn't enough for him. He likes to pass on his knowledge to others. As a contract instructor at the Jamaica Plain Knit and Stitch, Boston Center for Adult Education, and Circle of Stitches, and a summer session faculty at the Rhode Island School of Design where he will be teaching Machine Knitting, Dylan is hoping to provide others with a deeper understanding of the time, care, dedication, and curiosity that is knitwear. There is no better way to truly appreciate the handcraft of knitting than to join in on one of these classes. But if knitting isn't your thing you can see his pieces at trade shows and on runways throughout the East Coast.