**This post contains sensitive images of chicken processing.
In my little niche of the internet, vegan and vegetarian are common place. A recent twitter poll showed that most people branched into sustainable fashion as a result of their veganism/vegetarianism. I am not one of those people, but I openly support any reason for supporting eco fashion and conscious living. 
Why I am Not a Vegetarian
I was privileged to grow up in a small town in Massachusetts. My entire childhood was surrounded by small farms and victory gardens. In my own backyard we had a large vegetable garden, fruit trees and chickens. Summers were spent picking blueberries or tomatoes before going in the pool. And, my siblings and myself weren't the only ones; if you wanted to go swimming there was work to be done first. Food was almost always fresh. I spent afternoons canning sauces and jams with my grandmother. We gathered eggs for breakfast and no matter how many holes those chickens pecked in us we still had to get them. When we had too many roosters they needed to be thinned out. As children we weren't immune to these sights or work. One of my childhood friends lived on one of the largest beef farms (there were a couple hundred cattle - farms in Massachusetts are relatively small compared to larger operations throughout the rest of the country) in town so we spent summers roaming through the pastures, playing in the barns and naming each cow. Another childhood friend had horses so we spent summers and winters riding trails through the woods.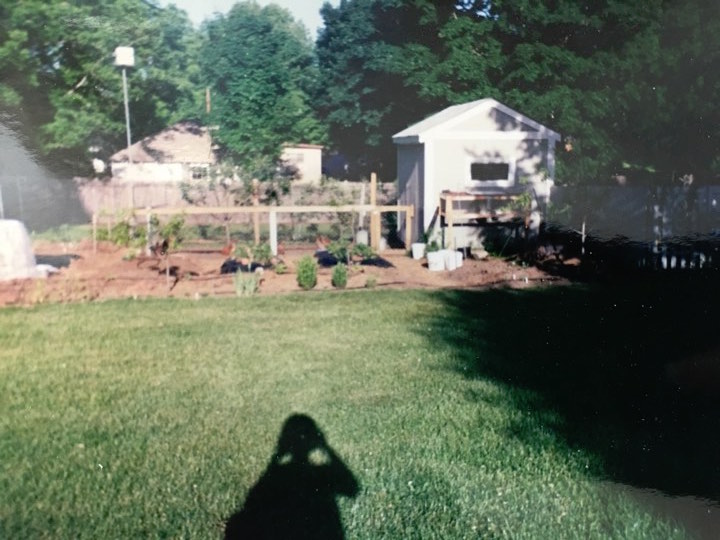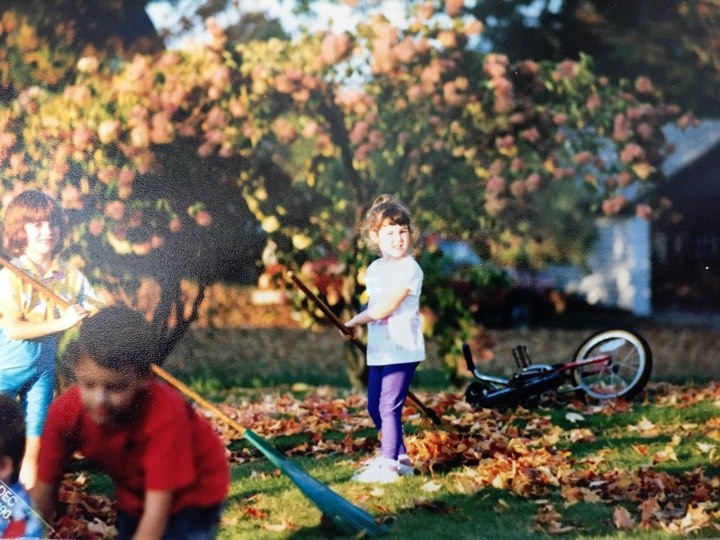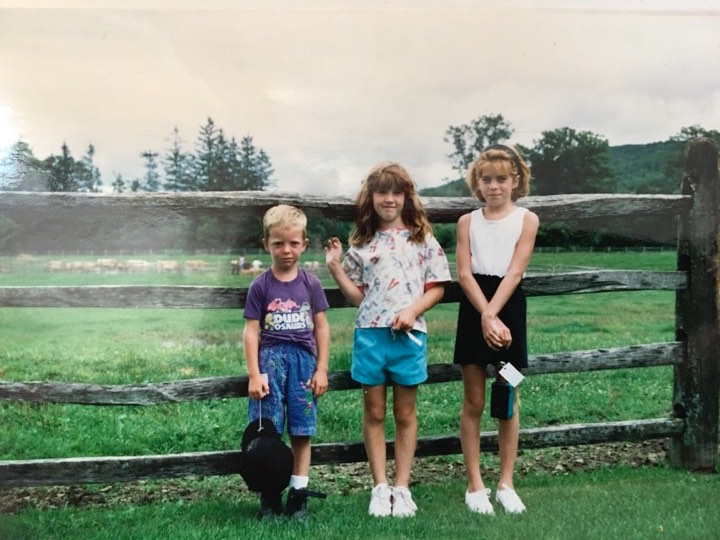 While at University in Rome, Italy I did become a vegetarian and then a vegan for just over a year. You might think in Italy, with all its pasta and fresh produce, this wouldn't be hard but it was. When you've grown so accustom to eating and living one way any dramatic shift isn't going to be easy at the outset. Eventually I fell into a rhythm and didn't miss meat at all... cheese was a different story. One day driving back from a friends in the countryside we stopped at a small farm and had some fresh mozzarella di bufala. It was the same setup I had grown up with. Family run, seasonal produce, with fresh ingredients and manufactured with such love, care and reverence. It was then I stopped being a vegetarian. I seamless transitioned back into a meat filled world.  
Armed with all these experiences, memories and first-hand knowledge of what it is like to process meat you might think I would naturally be, at a minimum, a vegetarian. But I see it a different way. These experiences gave me insight into the value of small sustainable farming emphasizing local and fresh.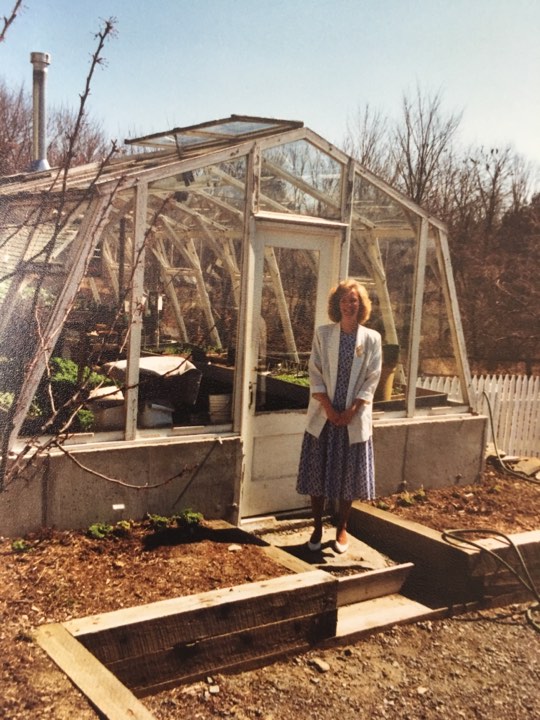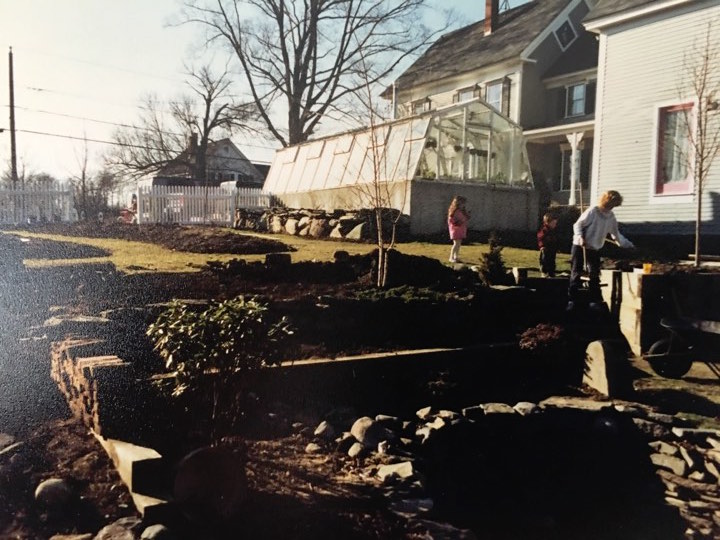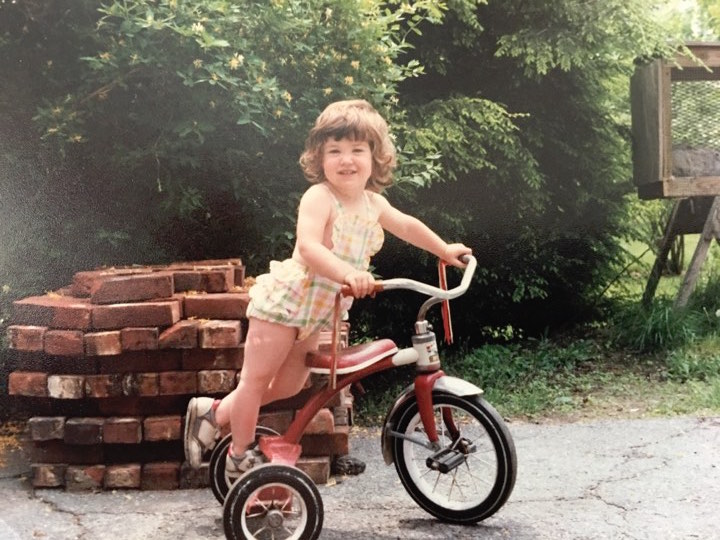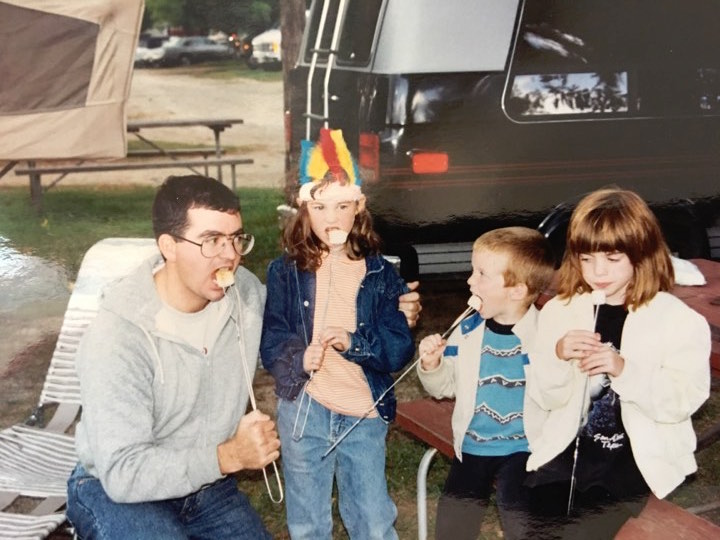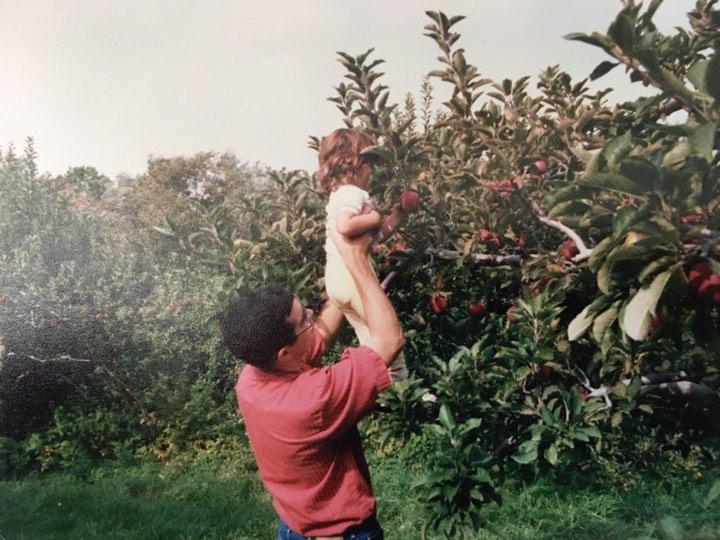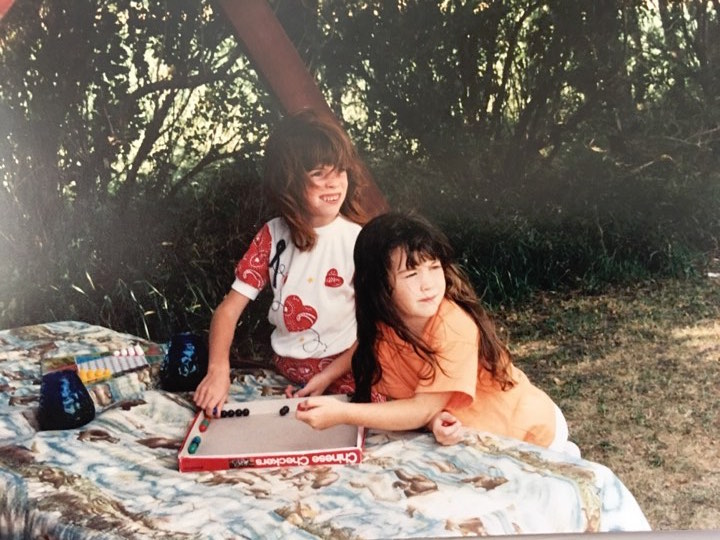 Historically, we wouldn't be the Homo sapiens we are today without the killing and processing of animals. Early humans found that by adding meat to their diet they were able to save time and calorie-burning effort freeing their time to hunt more, gather more, and think and plan.  But as a Time article outlines freeing up time wasn't the only benefit. In order to grow our brains meat was a necessary component – cooking it in particular. By learning to cook we no longer needed sharp teeth and a powerful bite. Over time as these attributes were no longer required the shape of our neck and skull transformed providing ample room for a larger brain and allowing the advancement of speech organs. It's why and who we are today as a species.
Understanding why early humans hunted and ate meat is only one part of the equation because why didn't we stop? Civilizations begun and continues to thrive over the mastery of our elements. Fruits, vegetables and grains were planted and tended to, and animals were used not only for their meat but their fibers. Whole animal usage still remains an important aspect of meat production around the world but is increasingly rare in industrialized societies. So where does that leave us today?
Meat Eating Disaster & How We Should Be Eating Sustainably
The modern era is marked by a high volume of meat eating accompanied by wastage, improper treatment, and environmental risks. We have gone from early civilizations that ate meat as a matter of necessity, to one that does so out of pleasure. Is there a balance? In short my answer is yes. As I mentioned I have grown up around small farms. I have seen first-hand the role animals play in providing livelihoods while still being processed in the most humane way possible. (Check out the movie Temple Grandin for insight into how one woman transformed the slaughter industry into a more humane endeavor)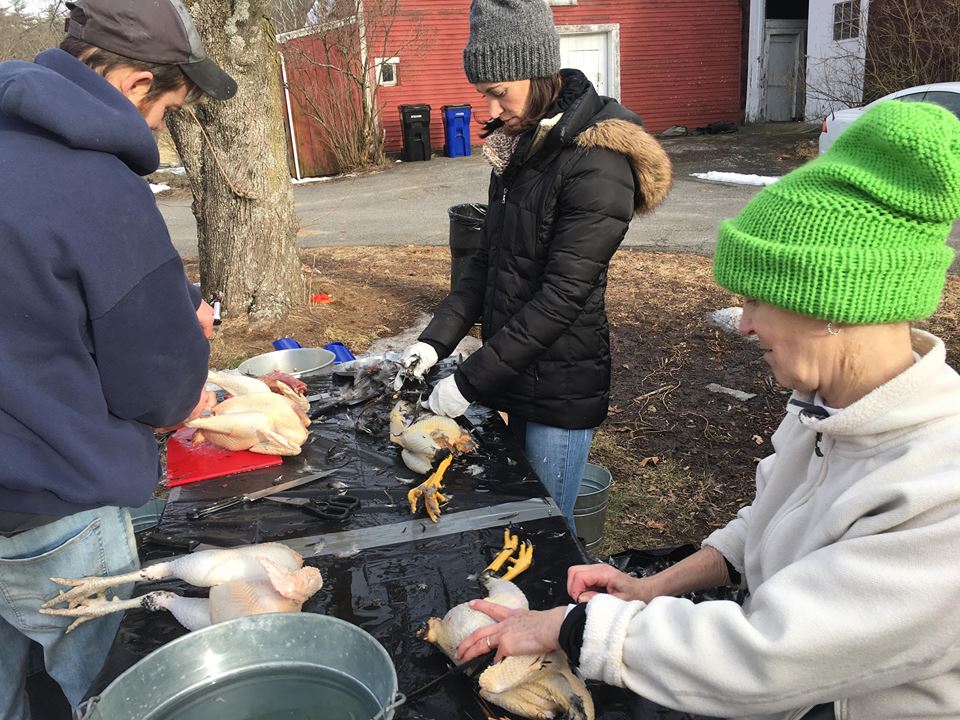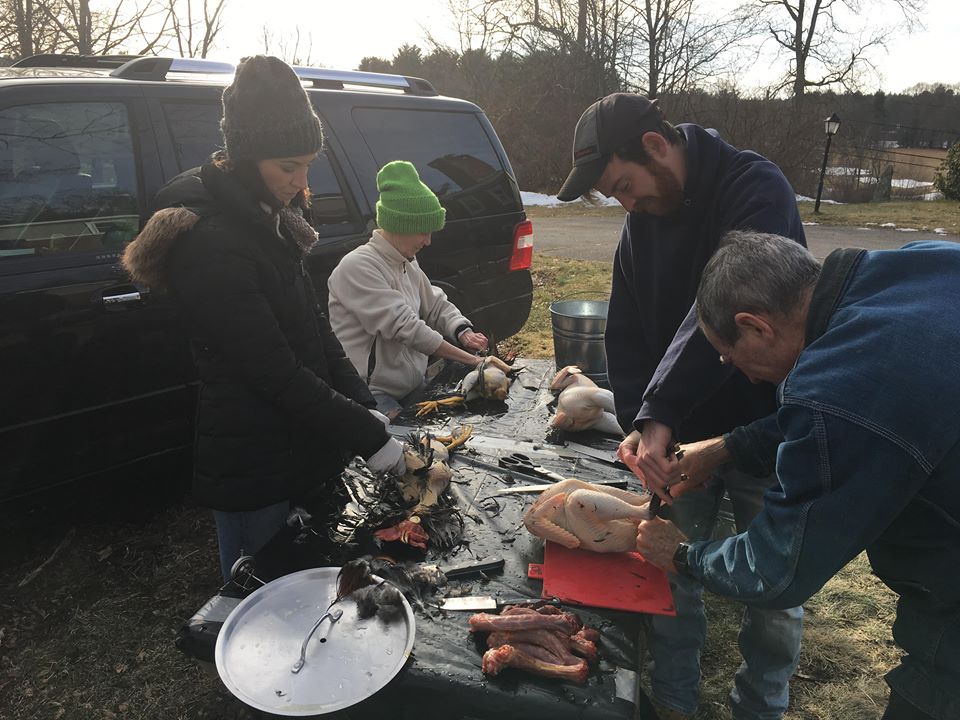 Modern civilization has us in a bit of a bind. The rate at which we eat meat is astronomical, not necessary for our health or development, and brings with it a host of negative environmental impacts. There is no quick fix. We all can't wake up tomorrow and stop eating meat hoping the problem will resolve itself. Cattle farms in the thousands will still exist, fisheries will still be floating just off shore. While I certainly don't have a complete solution to the issues at hand, I do think there are a few things we can take away from our historical development and current predicament.
Sustainable Farming: Small scale, local farms should be regarded with more respect than your supermarket. Yes, food needs to be produced in bulk for certain situations, but otherwise learning to eat leaner, more in season and with respect to our food will be a stepping stone in reducing our meat consumption and negative impact that is associated with the current consumption rates.

Whole Animal Usage: Somewhere along the lines in large industrialized economies we stopped using the whole animal although an article in The Guardian points out that big meat companies "are under no obligation to release figures…" The article continues finding that on ostrich farms in South Africa the skins account for 80% of the bird's value and meat is a byproduct. Waste Not, Want Not should be the motto of the meat industries and consumers alike.
Cut Down Meat Consumption: In 2016 the average American ate 184 pounds of meat. Only 3% of the population adhere to a strict vegan or vegetarian diet. By the end of 2018 it is estimated meat consumption will rise to more than 200 pounds per person. One-sixth of global greenhouse gas emissions are a result of livestock production. Cutting down our meat intake to just 2x-3x a week and away from beef towards chicken, turkey or fish will reduce this number significantly.

Education: There is a reason why animal cruelty videos don't resonate with individuals. Most won't watch them – why would they? Secondly, it is not part of their daily life. As I mentioned I grew up with chickens and processed them for meat. I was taught the humane way to do it. There was no slaughter house just our backyard and our desire to make the job as painless and efficient as possible. I live on a farm today and raise chickens and goats. We still process our chickens for both meat and eggs and friends coming over for dinner understand where our dinner came from but none have ever wanted to see any pictures much less participate. We as society have removed ourselves from the process allowing someone else, somewhere else to do the job for us. So why are we then shocked when things are done in a horrendous manner? We have given up our ability to have any input. So educate people on what is appropriate and what isn't. Don't yell, don't show them disgusting pictures. Give them the power to make the decisions which most closely align with their values and lifestyle. Not everyone is going to reach the same conclusion. Most won't want to raise their own livestock, many still will want it out of sight and out of mind, but through education on the process and its impact on our health and the environment many will naturally choose a more sustainable path. We are already seeing this in grocery stores around the world with the non-GMO initiatives. Why can't the same happen in the meat industry?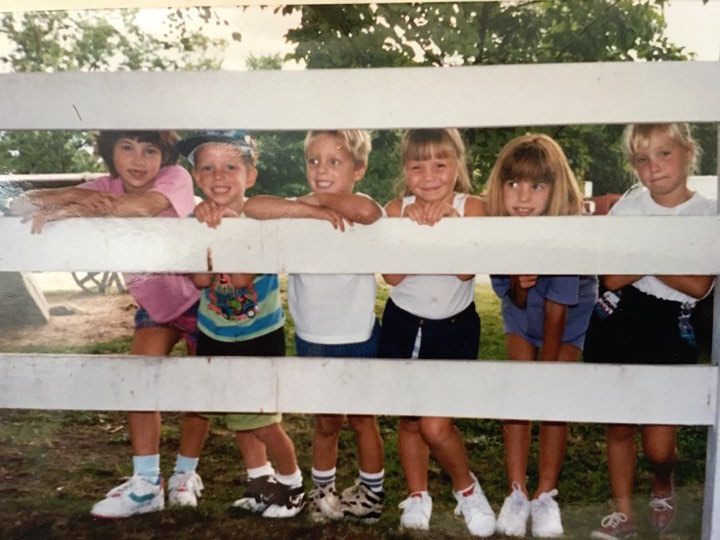 That's a Wrap (Hold the Plastic)
Now you know I am not a vegan/vegetarian, what my upbringing has taught me and that I place value on reduction not negation. Advocacy for small sustainable businesses also means cutting down on waste. Whether that be whole animal usage or finding products that don't come wrapped in layers of plastic or even transportation costs and impacts associated. To me eating sustainably is about paying attention to where our food comes from, how it is produced and what its impact is throughout the entire cycle. 
What I Eat in a Day
I chose to highlight what I eat on a typical Sunday because during the week my diet fluctuates intensely. But Sunday's are reserved for mostly eating and relaxation. I put a large emphasis on preparing and eating meals with family and friends, and believe there are never too many cooks in the kitchen.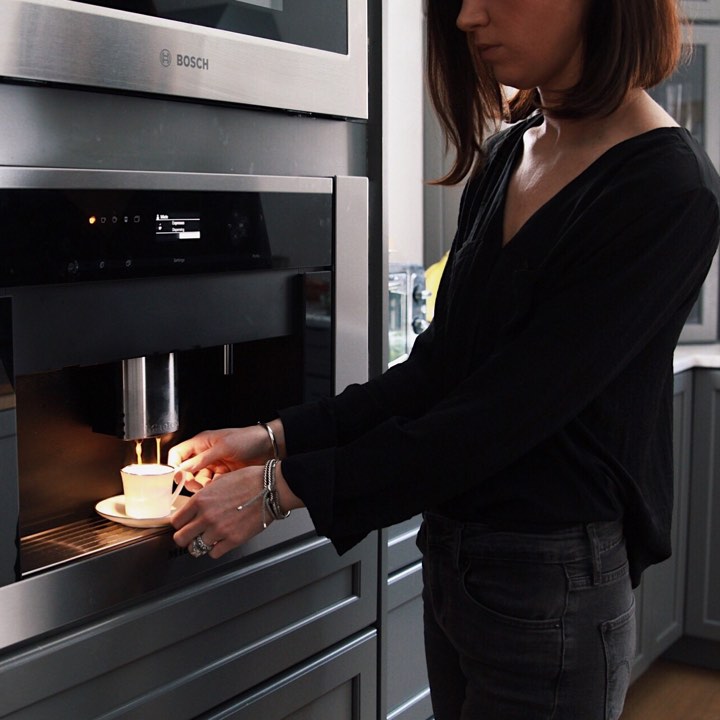 Breakfast
Everyday of the week starts with coffee. Sundays are no exception. When we renovated our house a built-in Miele coffee machine was second on my priorities list (right after a claw foot tub). As an espresso addict I didn't want to use the pods systems and/or take the time to boil it on the stove. The Miele system is plumbed right into our water line and by not using the pods I get to use the coffee grounds afterwards as a body scrub while reducing any waste. 
After coffee I start making breakfast which usually involves eggs. This Sunday I chose to make an omelette (fresh that morning) filled with spinach, arugula, asparagus, fresh jalapeños, and a bit of cheese. Finished off with some salsa on top. It may not look pretty (I've mentioned before I am definitely not a food photographer ;)) but it was really yummy. I also added some blueberries on the side because they are my favorite and could eat them all day everyday.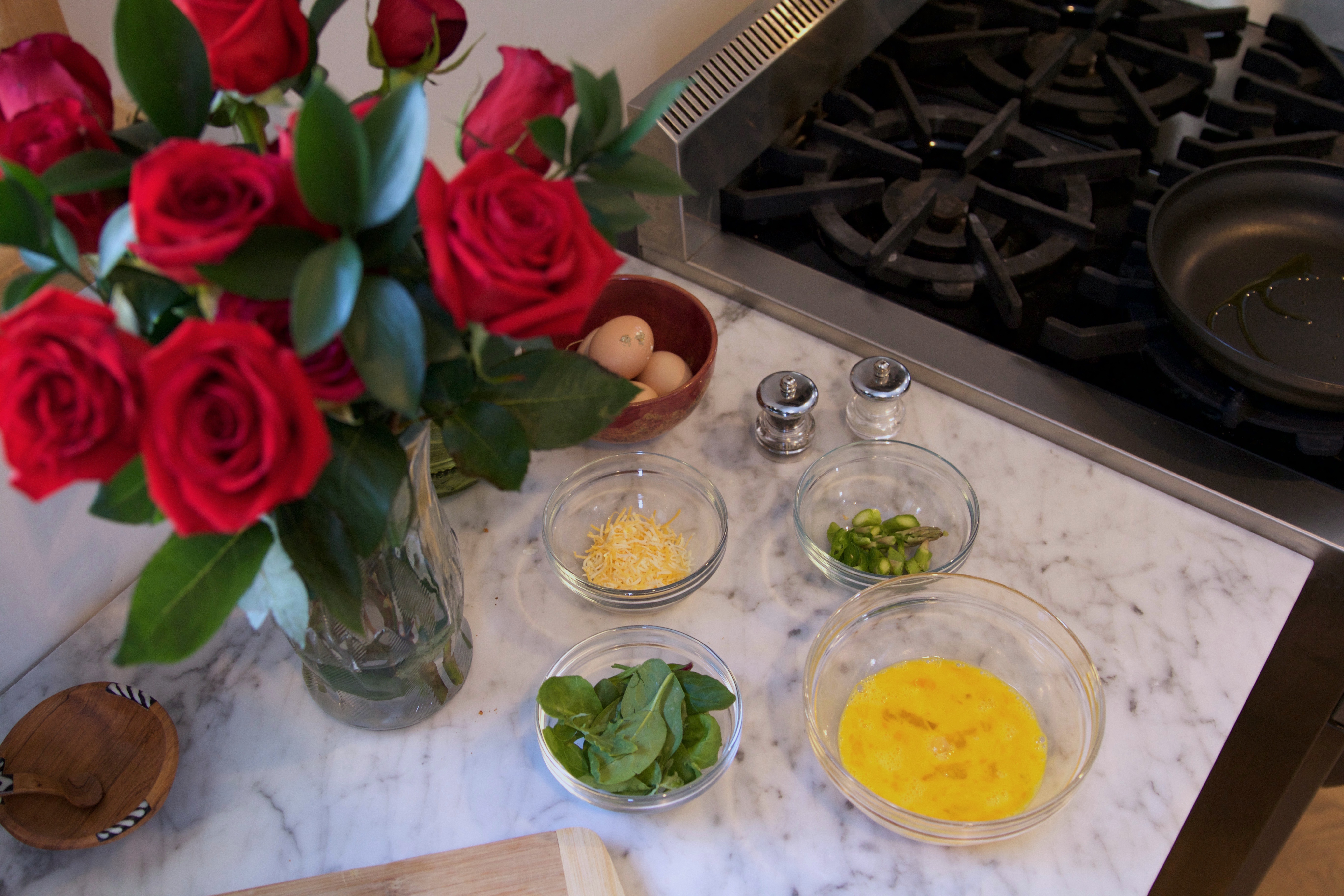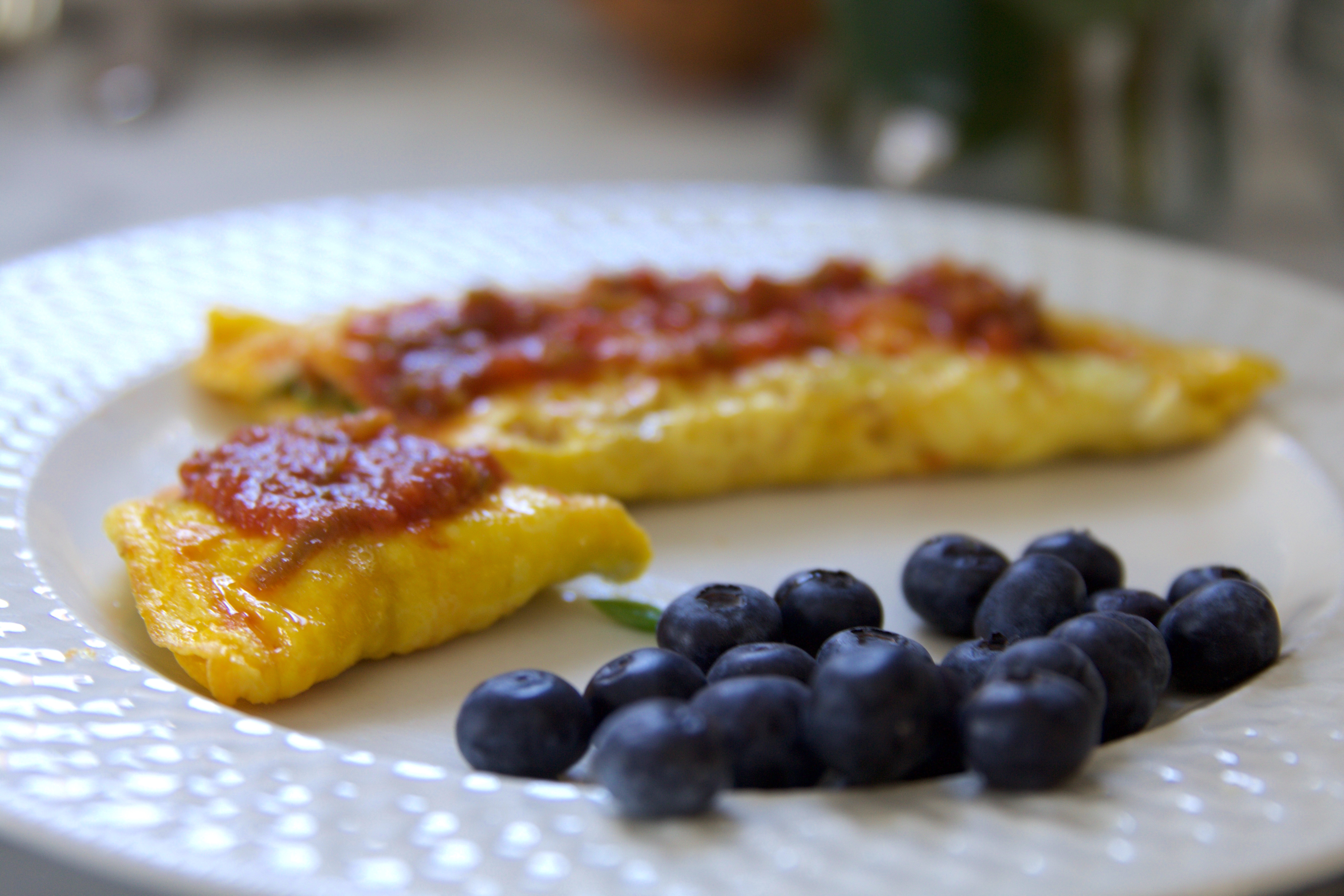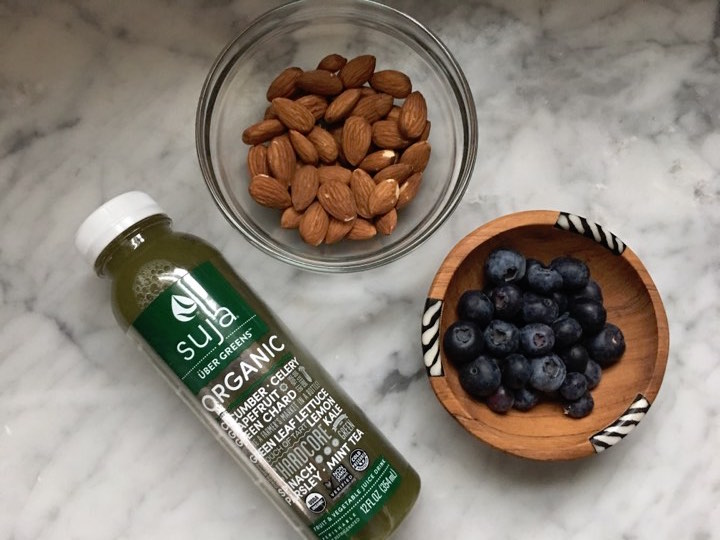 Lunch
Admittedly I'm not the greatest with eating lunch. I tend to just have a larger snack come afternoon. This is in part because I typically eat a late breakfast. But when my energy is dipping low I opt for nuts and fruits like I did this Sunday with blueberries (I know, again), raw almonds and a Suja Juice to wash it all down. 
Dinner
Sunday dinners have always been a pretty big deal in my family. Often times we were at my grandmothers. If we weren't there it was at home, always sitting together at the table, and always cooking and cleaning together. Today not much has changed except we try to make something new each Sunday. We aren't always the greatest with keeping up with this new tradition and much of what we try is a flop but it's a fun experience for whomever is there that night. This Sunday my brother, husband and I attempted to make sushi and cloud cake. The cake I didn't even bother to photograph because it was a miserable water soaked failure (although tasted pretty good). The sushi on the other hand came out much better than any of us expected. However, our one criteria for judging was that none of us got sick the next day. (None of us did). We made three rolls - Philadelphia, Spicy Tuna, and California. After realizing we didn't toast the nori on the first couple of roll we finally got the hang of it and were all pretty impressed with how they came out. They tasted really good but next time we all agreed just to go out for sushi. All in all the entire process took us just over three hours but it was time well spent together.