I'm currently in the middle of reading a book that begins "Where just a decade or two ago, green lifestyles and fair-trade purchases were perceived as the domain of activists or the open-toed-sandal-and-wooly-socks brigade, sustainable and ethical initiatives are now increasingly popular among affluent hipsters." I was absolutely appalled by this sentence and to be honest, I put down the book for about a month before I picked it back up again. I have never once considered myself a hipster, nor if you asked any of my friends would they say I qualified as a hipster. (Not that there is anything wrong with hipsters).
Hipsters aren't my point. Just shortly after reading this sentiment a comment was left on my Facebook page to the effect of "I wish I could afford that." It was in regards to an item of sustainable clothing I was highlighting. The combination of this book and that comment made me begin to wonder whether or not sustainable/eco fashion is a privilege. Is it for those with disposable income? Or for those that have hours on end to do research?
I'll cut right to the conclusion of this article: I do not. In fact, I think it is the exact opposite. Throughout history politics, economic markets, borders, human rights and much more have all been determined not by the elite but by general populations. From all out revolts like the French Revolution, to localized actions such as the Monday Boycott, to those aimed at specific companies' like the US Campaign for Safe Cosmetics against Johnson & Johnson; people have been raising their voices and sometimes pitchforks to stand for worthy causes with monumental outcomes.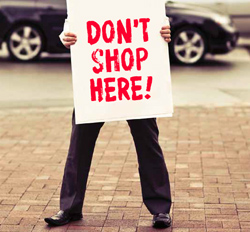 What does this have to do with eco fashion? The rise of sustainable or eco fashion (I continue to use them interchangeably) is the direct result of understanding a couple of things. The first is that our planet is in trouble. With the current population and our unprecedented consumer consumption we are taxing the earths' resources. Not, just resources but ability to maintain a comfortable environment that have caused humans to thrive. From pollution, to soil erosion, to water scarcity among others, consumer habits are continuing to be a determinant to our planet. Secondly, massive consumption is giving way to humanitarian issues. Cheap labor in foreign countries can often lead to internal strife within those countries. If you don't want to work for a dollar a day guess what, neither does anyone else. By preventing living wages and access to education local populations have been known to demonstrate. This may not sound like a big deal because it's not in your backyard but politically the implications are global. While we may act like independent nations we are in a sense, a domino world where one countries internal issues seep into our own country. On this same point we have already seen countries in Africa refusing our second hand clothing because it floods their economies, shutting down local businesses, and leading to an immigrant influx within our own. Lastly, we are spending ourselves into the poor house.
Total credit card debt owned by U.S. Consumers is roughly around $729 billion or an average of $15,675 per household.  This isn't auto loans, mortgages, or student loans… this is day to day goods. I have to wonder if those day to day goods are really needed? It may be easy to do with the couch that has a tear or two but that new holiday dress which only costs $50 is assuredly worth it, right? I say no. By buying fast fashion with the excuse that the cost is down we buy more and in turn spend more, more frequently. In the short term it may not seem like much but in the long term, even over the span of a year it adds up quickly.

So why isn't eco fashion a privilege? I want to address the first two questions I posed: Is it for those with disposable income? No. We choose where to put our money. There are 10 most commonly celebrated holidays in the U.S. (somehow Super Bowl Sunday made it in there). In today's consumer climate we have been influenced into thinking we need a new outfit for each event. If we spend $50 for each holiday (either on ourselves or on others) we are already spending $500 a year on clothing or accessories that aren't meant for other days of that year. We have also been taught through advertising that our outfit will be out of style by next year so don't even think about wearing the same NYE dress twice!
Choosing where we spend our money is not a privilege. It is a choice. As an eco fashion blogger I choose to spend money on items that are meant to last a lifetime. I still get sticker shock when contemplating a new sweater at $175! But, that $175 sweater is made from natural materials, with limited chemicals (which could otherwise seriously affect my health), produced in living wage factories, and its style and design are classic. All this means it will live and be worn for years. Having had 90% of my closet in storage since last March I truly have come to appreciate just how key staple items have become. Just one glance at my Instagram and you will see I wear items over and over again.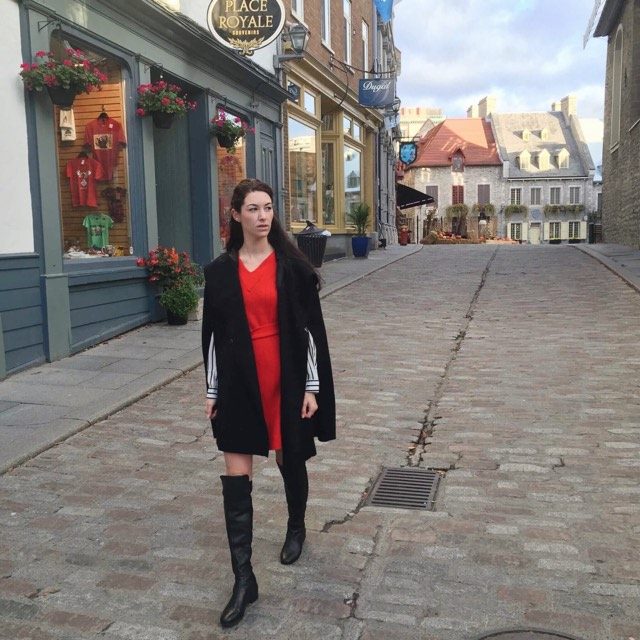 The second question: Is eco fashion a privilege for those who have hours to spend researching their products? Again, the answer is no. Two things have helped with question. As a blogger my job is to help you locate the companies that are good for the environment, provide living wages, won't send you to the poor house over time, and keep you in style. The resources are out there. Sure, you may have to spend a little time finding those resources but it would take the same amount of time you spend running to the mall or looking through a catalogue. You get to choose how to spend your time and money. Which brings me to the last part. Sustainable fashion is only a privilege if that's how you choose to look at it. You don't need hours of research time instead you only need glance at a label and decide to put it back instead of in your cart. As an added bonus of this exercise you will end up with items you love, feel good about, help your wallet and benefit everyone in the supply chain.
So is eco fashion a privilege? Most certainly not. It is not just for hipsters, people with disposable income, or too much time on their hands. Eco-fashion is a choice. It is a chance to create a sustainable lifestyle for ourselves, our children, our neighbors, and for the people we will never meet producing the goods we buy.