In my search for all things eco I'm beginning to realize there is a lot of information I'm not sharing! Not that I don't want too but because doing so would just be incredibly overwhelming on all fronts. So instead each month I'm going to try and provide a rundown of some of my favorite finds from outfits, to travel, to companies, movies, and more…. Let's kick things off with a few October Favorites!
Outfit:
Nothing quite says Autumn like blazers, sweaters, and slip-ons (I save the boots until winter). This entire outfit was thrifted from Saver's to see if I could put together an entire outfit from one thrift store. The answer is yes! And, it all started with these amazing shoes. Obviously I can't tell you where to buy them because it's unlikely to find at another thrift store however, I did find some amazing eco companies to help you recreate this look right down to the pup slip-ons!
Travel:
Admittedly, I haven't been doing as much travel as I would like to be doing at the moment but, New England is an amazing place to be in October. The leaves are stunning and it feels like everything is centered on taking advantage of the outdoors. From apple picking, to pumpkin carving, hayrides, apple cider donuts, and leaf peeping there really is something for everyone. Honey Pot Hill Orchards in Stow, MA is amazing for all these reasons. Oh, and there is a hedge maze! Did I mention how cute their farm store is! A must stop-by if you are in the area.
Beauty:
What change in season wouldn't be accompanied by a change in skincare? One of my absolute October Favorites is S.W. Basics. Now is the time of year to exfoliate your skin, take care of those lips, and invest in a good face oil to help protect from the cold. Honestly, there hasn't been one bad S.W. Basic product. The entire line is incredible.
Currently Reading:
Is there any better time to curl up with a book than the Fall? October Favorites wouldn't be complete without a good book to pass the time. I wasn't really sure what to think when I first started reading Green Consumption: The Global Rise of Eco-Chic. In fact, I down right disagreed with the editors at the beginning. But, the more I read the more I started to think maybe we aren't really seeing the whole "green" picture. I'll let you decide!  Is Eco-Chic really on the rise?
Listening To:
There are some thing I just can't stop raving about and Conscious Chatter is one of them. Until I heard of founder Kestrel Jenkins endeavor I never really cared for Podcasts but her easy to listen to format, heavy hitter interviewee's, and breadth of topics covered makes me want to keep listening. If you're new to the sustainable fashion world or just curious about the series I would definitely suggest Episode 5: Waste, to really get a grasp on the fashion industry. Forget October Favorites, Conscious Chatter is an all-time favorite.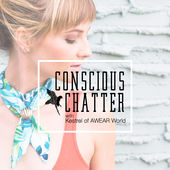 Home Goods:
Fall is my favorite time of the year, okay maybe it's Spring. But decorating for Fall is something I love! I try to find key pieces that can be re-used year after year and also, don't look out of place if I forget to put them away after the season. Coyuchi makes some amazing organic, fair trade linens in Canada and these throws are definitely on my fall shopping list.
Brand Discovery:
I'm coming across more and more sustainable brands which is amazing! But, they aren't always so easy to find and I have a bit of a hard time keeping track of them all. One of my recent discoveries is Yellow 108. They make hats and accessories from salvaged and recycled materials. The styles are incredible and classic. Definitely an investment piece that also doesn't have such a high price tag of many other sustainable companies. Not just an October Favorite but year-round but either way I will be investing one of their hats for this season.
Recipe:
Not having a kitchen, at the moment, is kind of crushing my soul. I love to bake especially in the Fall. In an effort to utilize my little countertop toaster to its fullest potential I have started making apple chips. This amazing recipe from The Healthy Maven has helped to curb some of my frustrations but also shows me how easy it is to make healthy eating decisions. Plus, during the baking time I get to write blog posts, edit photos, or just Netflix binge. It's an all-around win!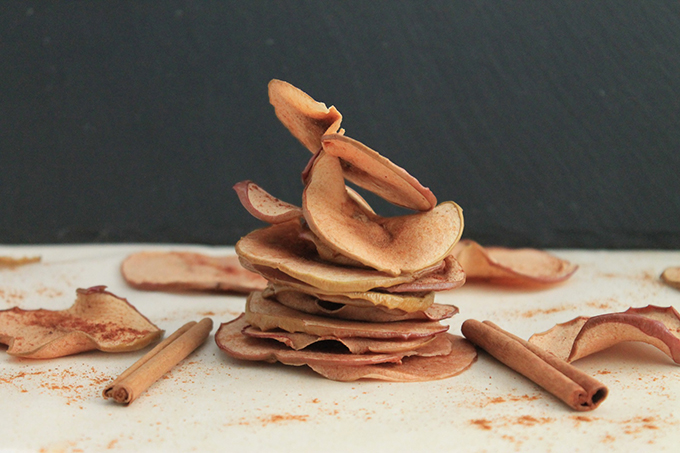 Quote:
"I cannot endure to waste anything so precious as autumnal sunshine by staying in the house."
[Notebook, Oct. 10, 1842]"
― Nathaniel Hawthorne, The American Notebooks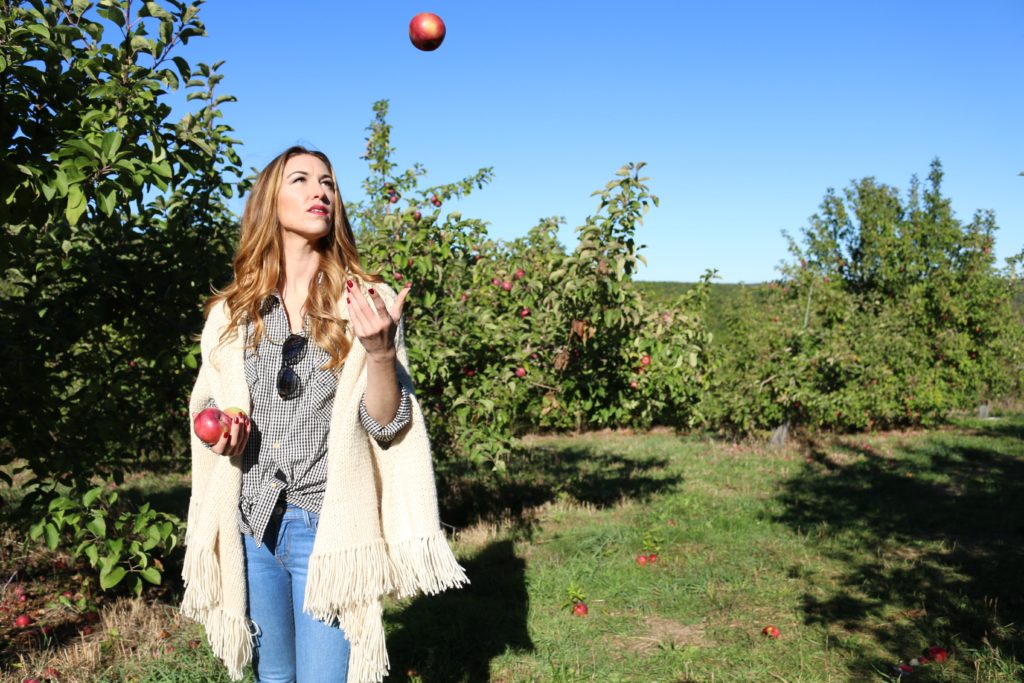 Happy October Favorites!
P.S. Can you believe it's almost November! Where has the year gone too?
October Favorites Shop: