I'm getting ready to celebrate 4th of July with Made in America! What better way to celebrate Independence Day than by highlighting some amazing companies that are bringing some serious sustainably stylish business to the U.S.?
For a full rundown on all the products and how I use them make sure to check out the latest Youtube Video.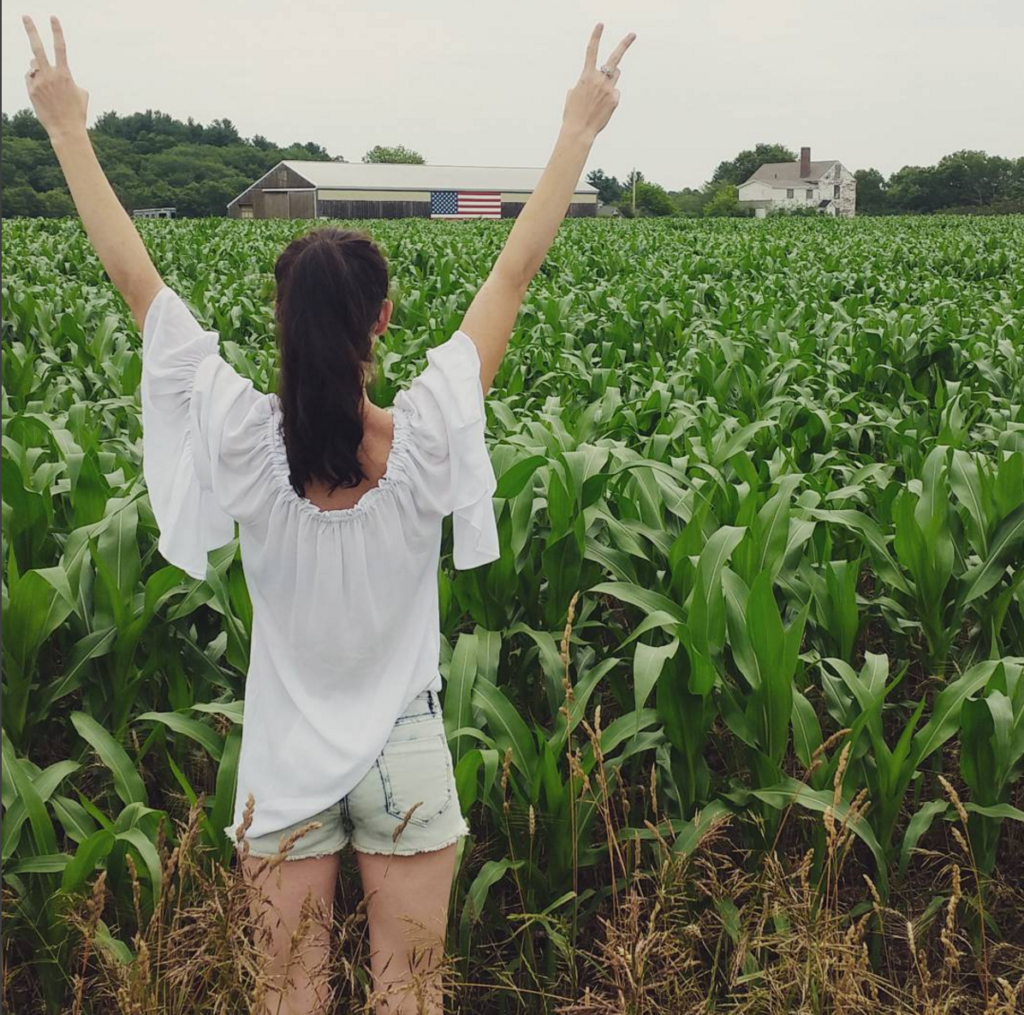 Ever since I stumbled across this brand, owned by Damien and Jenn, I have been in love! They make unique laser cut, and hand designed pieces that really make a statement. I opted for a laser cut map cuff of Rome. It is made from brushed aluminum and walnut wood with an ultrasuede lining. Joyo is a small studio located just outside Boston that produces cuffs, earrings, necklaces, and a few other specialized items.
Seriously what is not to love about a canvas bag? It is perfect for the summers when you need to carry a million things. Shira and Alexandra started Flea Bags in 2009 in New York with the idea that all purpose bags can be stylish. They definitely got it right and their growing number of products is evidence. Each bag has an edition number hand written on the front so you know what you're getting is one of a kind.
I'm so excited to see stores like Target really making an effort to carry organic and natural products while embracing made in America. I stumbled upon S.W. Basics and have been obsessed with their line ever since. The companies philosophy is simple: natural, organic, and sustainable. Located in Brooklyn they produce a number of products which stick to this motto. The Body Oil is perfect for the summer because it is lightweight enough to put on in the mornings and smells amazing! Plus your open pores will thank you for not clogging them with chemicals!
4. Textillery Weavers: Midweight Bamboo Twill Throw in Blue
What can I say, I'm kind of a blanket junkie. In the summers I'm looking for ones that are lightweight enough to carry around but sturdy enough to be used for picnics and outdoor movies. Textillery Weavers definitely doesn't disappoint and their attention to detail and handcraft definitely shows. Started in 1974 with a single loom in Indiana, owners Judith and John have continued to grow and expand their company. Oh! It may be the softest blanket I have ever felt!
5. Library of Flowers: Parfum Crema in Field & Flowers
Lately I have been trying to expand my perfume line so I was really happy to come across Library of Flowers at Quinstance in Burlington, MA. Made in Denver, Colorado the company specialized in small batch perfumes that are so lightweight without missing a single scent note. I opted for Field & Flowers because it reminds me of a flower shop and definitely screams summer.
I hope you all have a great Fourth of July Weekend and celebrate with some Made in America!
Make sure to check out the video for a full review on each of the products.

Shop