"Attitude is a little thing that makes a big difference."
― Winston S. Churchill
We all have those days when staying in bed sounds like the best idea ever! This is especially true on Sunday's. But, most of the time getting up, getting dressed, and pushing yourself to go explore is far more rewarding. This was most definitely true for me today. I spent the morning driving four hours home from NYC after a fantastic weekend there. All I wanted to do was crawl into bed and unwind for a moment. Needless to say my attitude was not great after the long trip, the cold weather, and the endless list of to-do's. However, I reminded myself that the weather wasn't going to change, the trip was over, and the to-do list wasn't going to take care of itself. I'm really glad I didn't crawl into bed. Instead I decided to try out a new location for my Sunday Style Posts. I couldn't have been happier! Not only did I get to scout a fantastic location; today was the perfect day to breakout one of my favorite new pieces: black and white pants from Helmut Lang!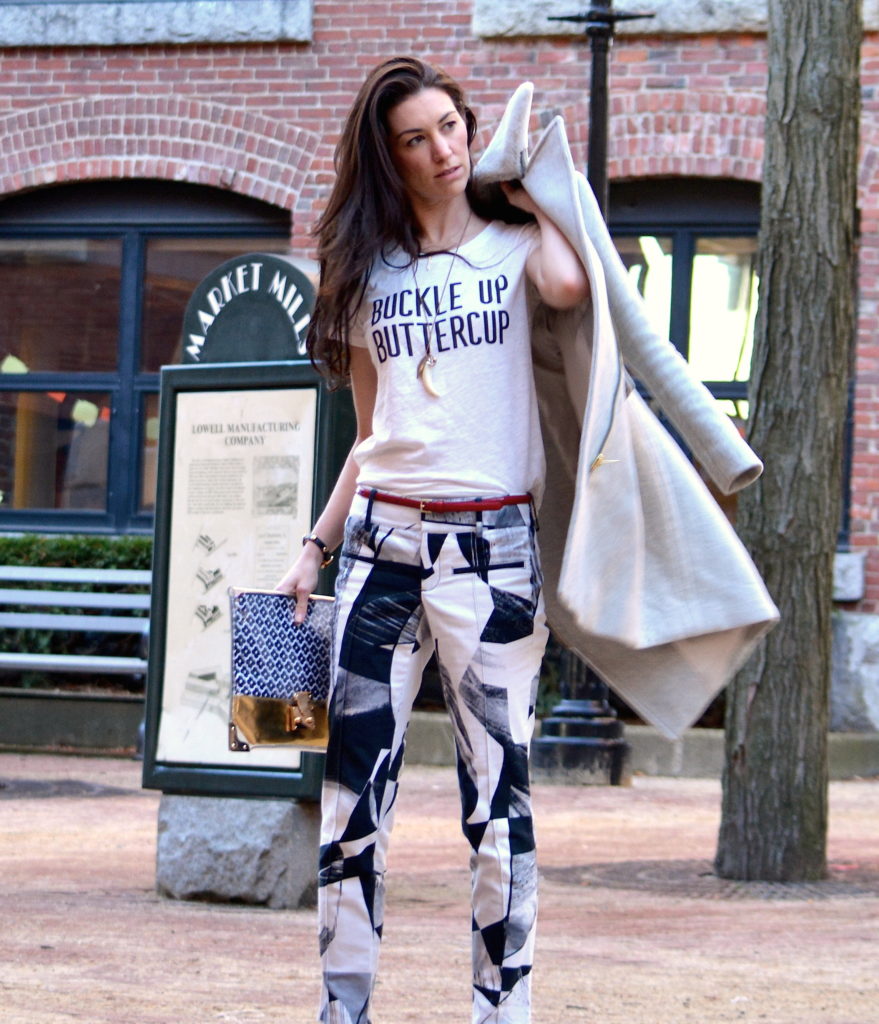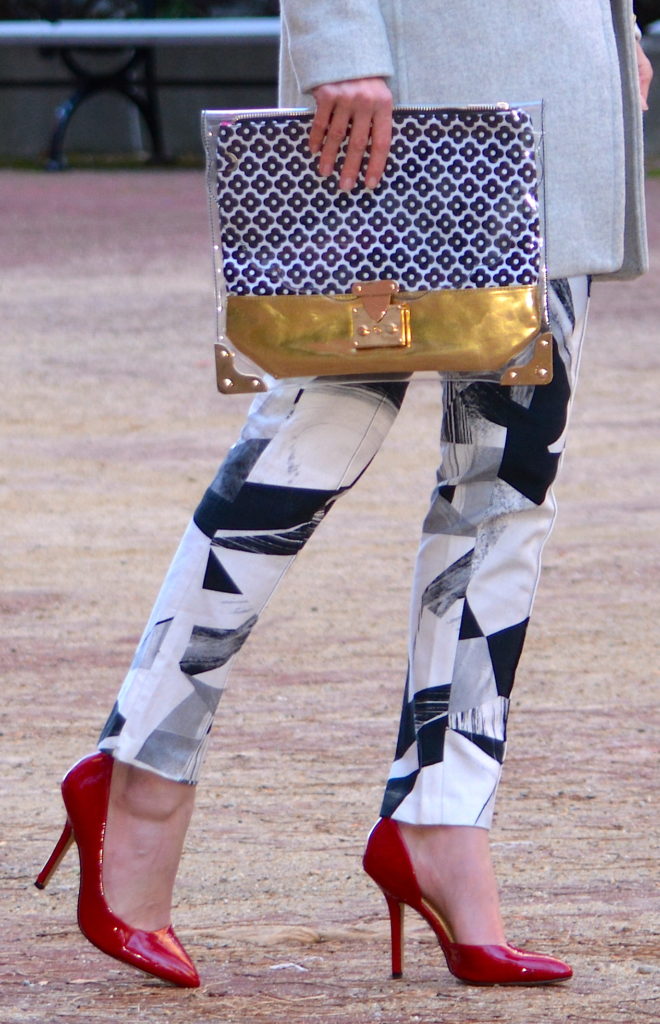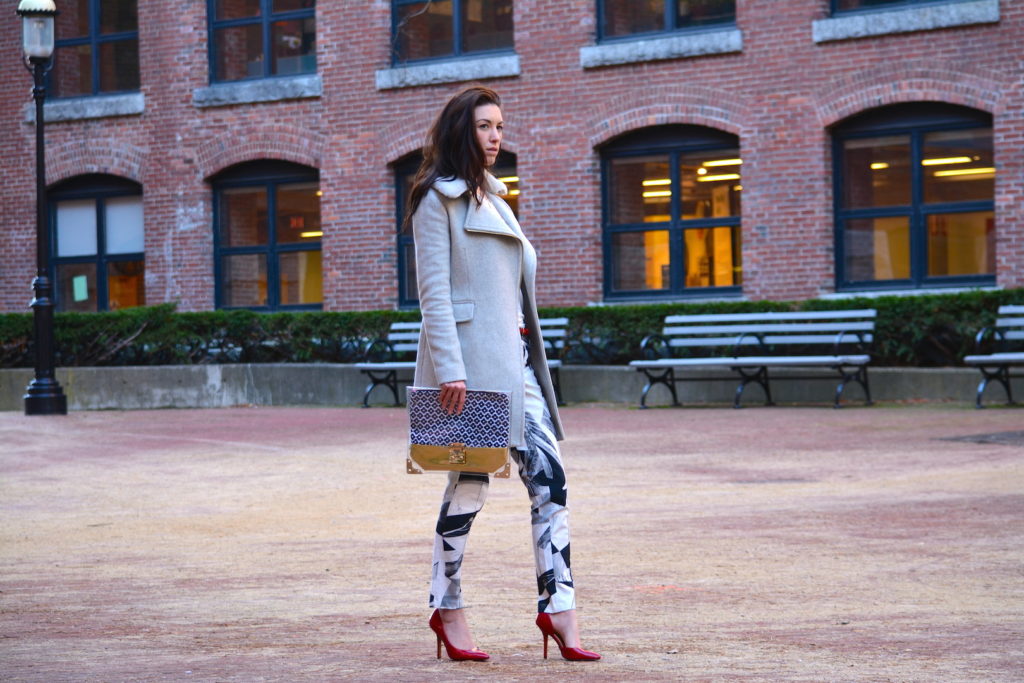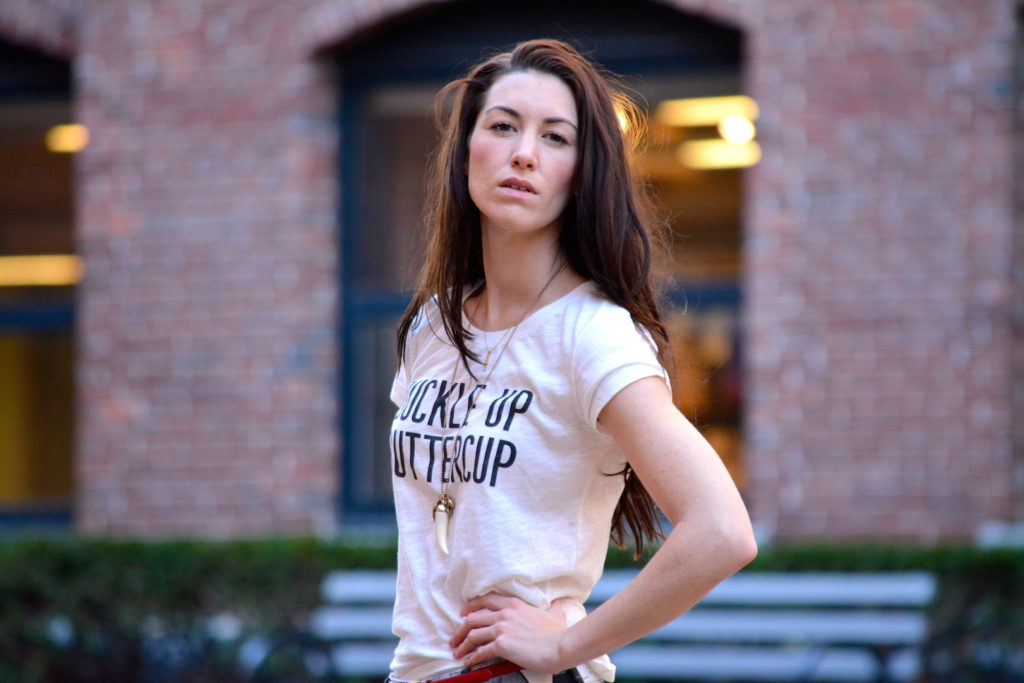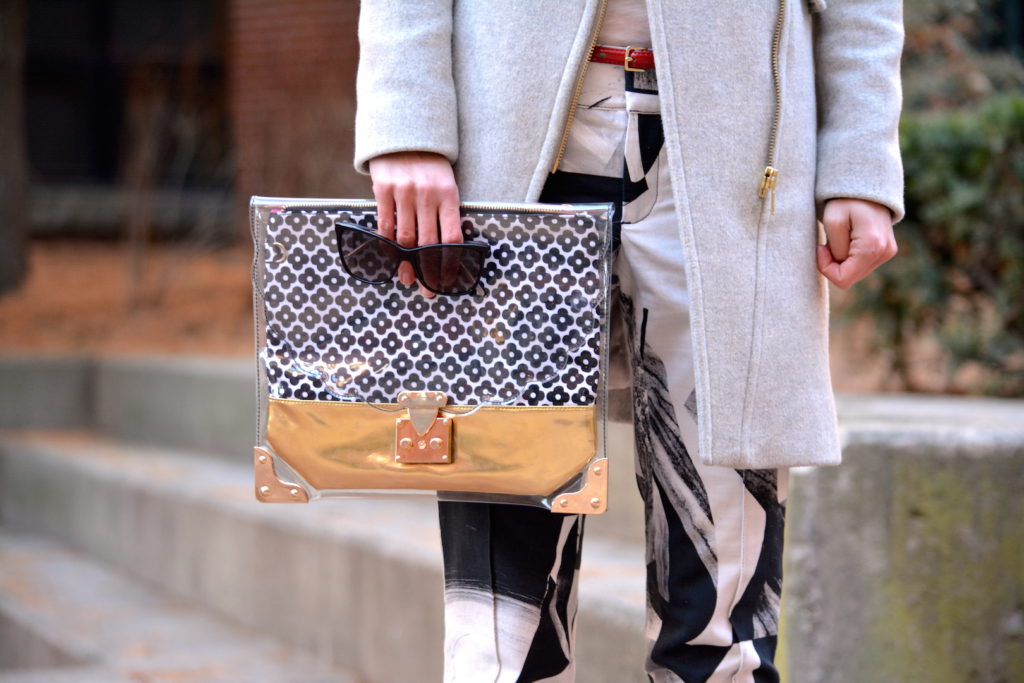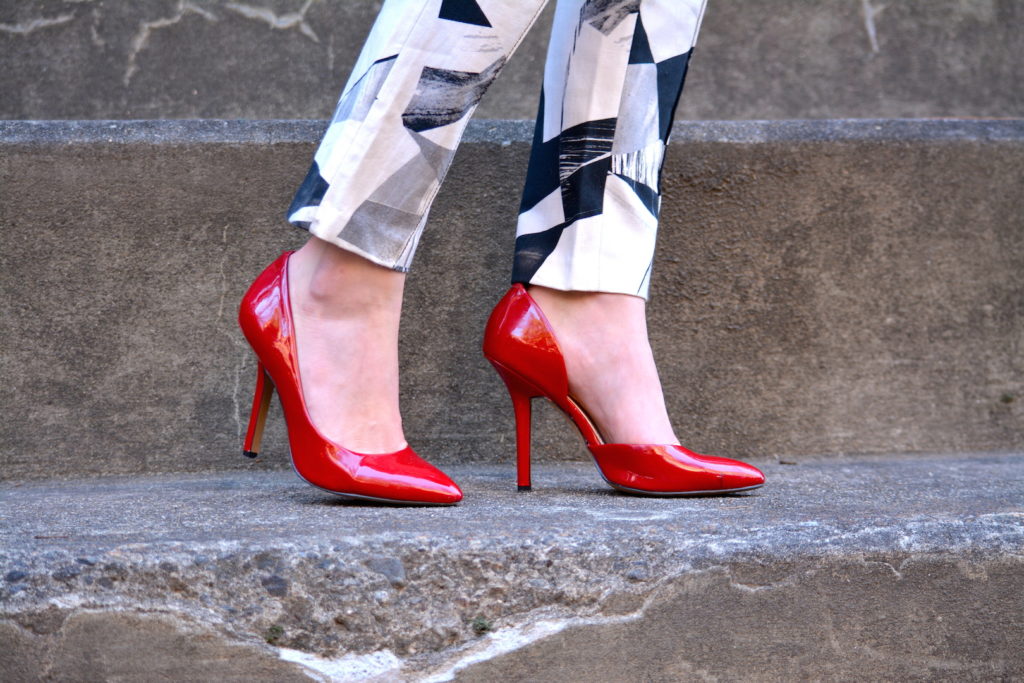 It always amazes me how certain styles or individual pieces can have such a profound impact on my attitude. They say fashion is meant to inspire. It is meant to bring out the best a person has to offer. Well Helmut Lang, you have done it again with the help of Club Monaco, Abercrombie & Fitch, BCBG, and Sarah & Bred. Thank you for bringing out the best in me today and making me realize crawling into bed wasn't really worth it! So Buckle Up Buttercup, get up and get out there! Today is your day!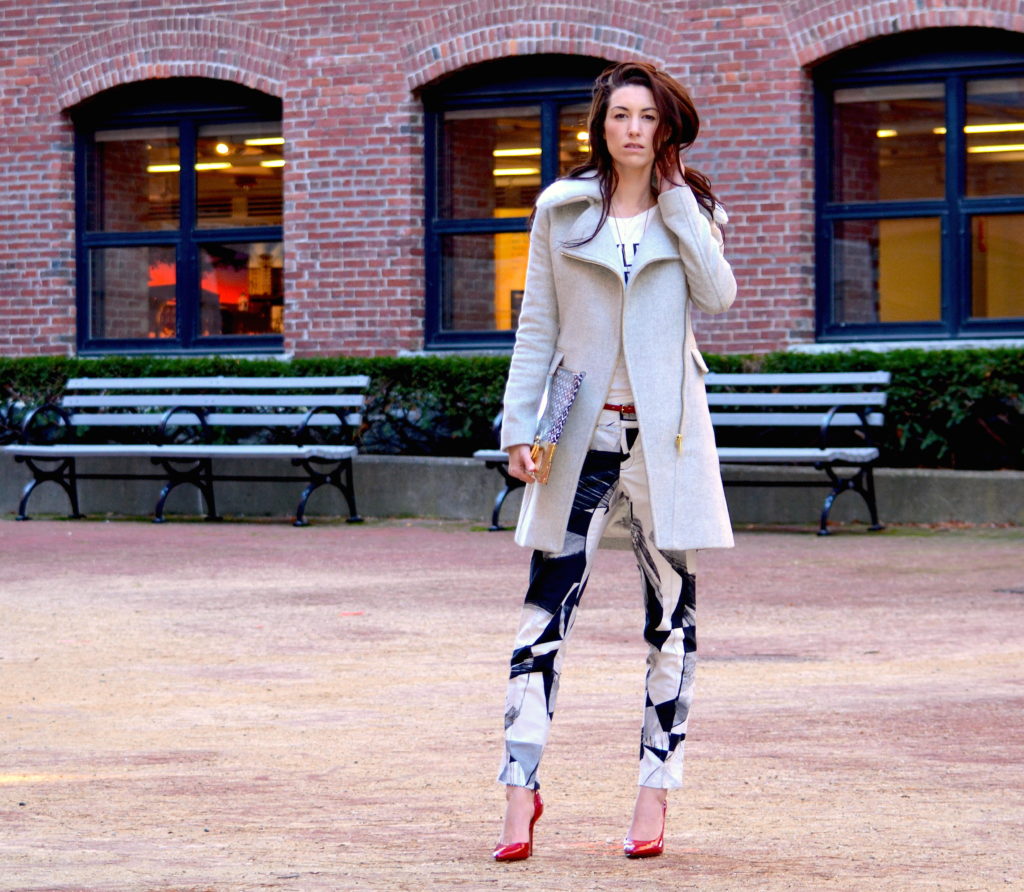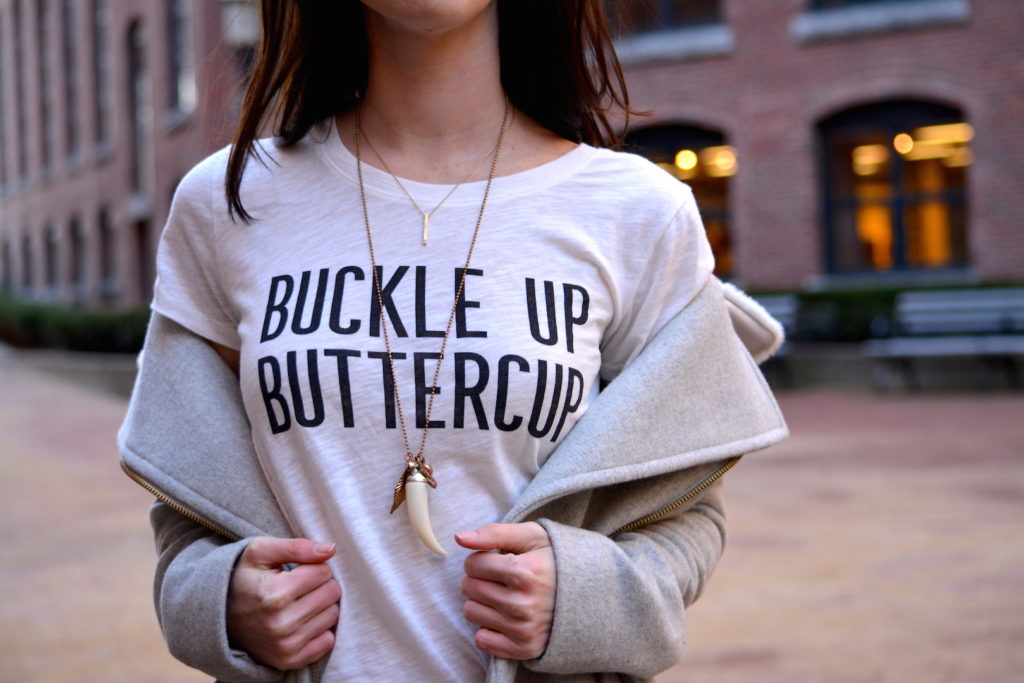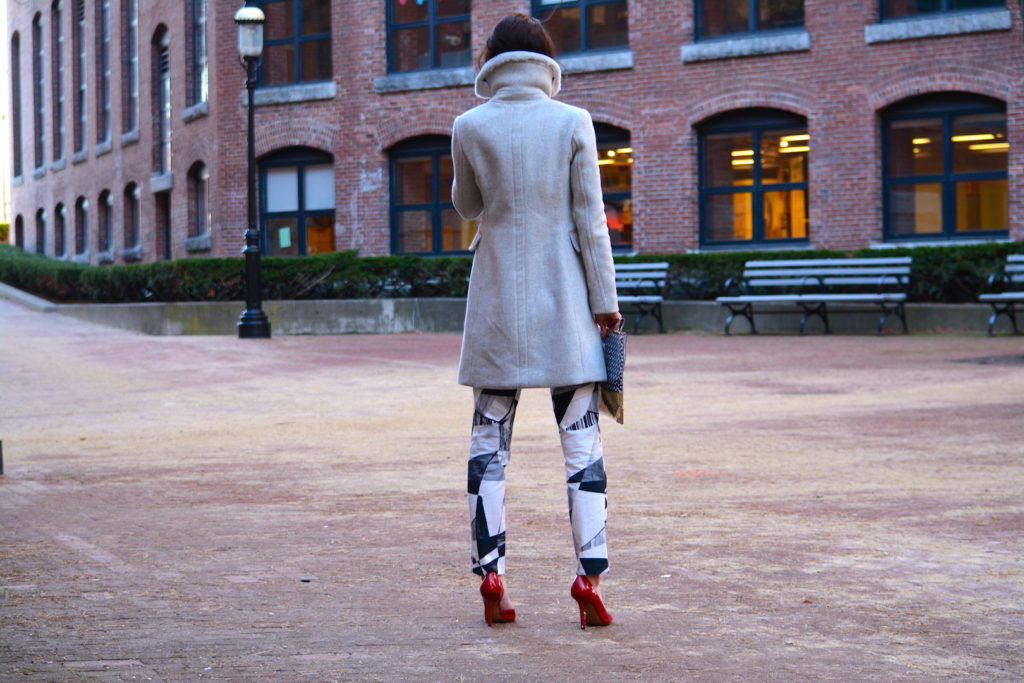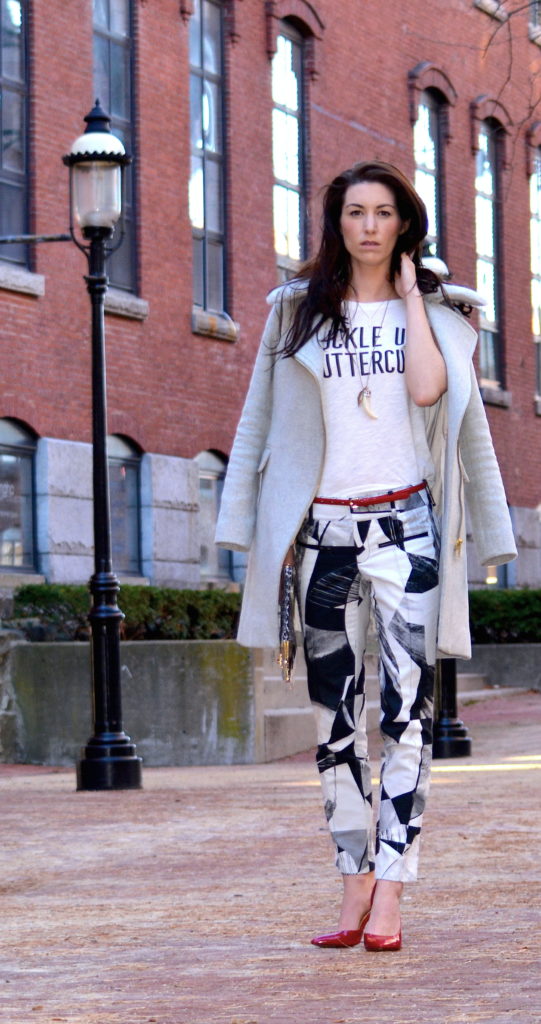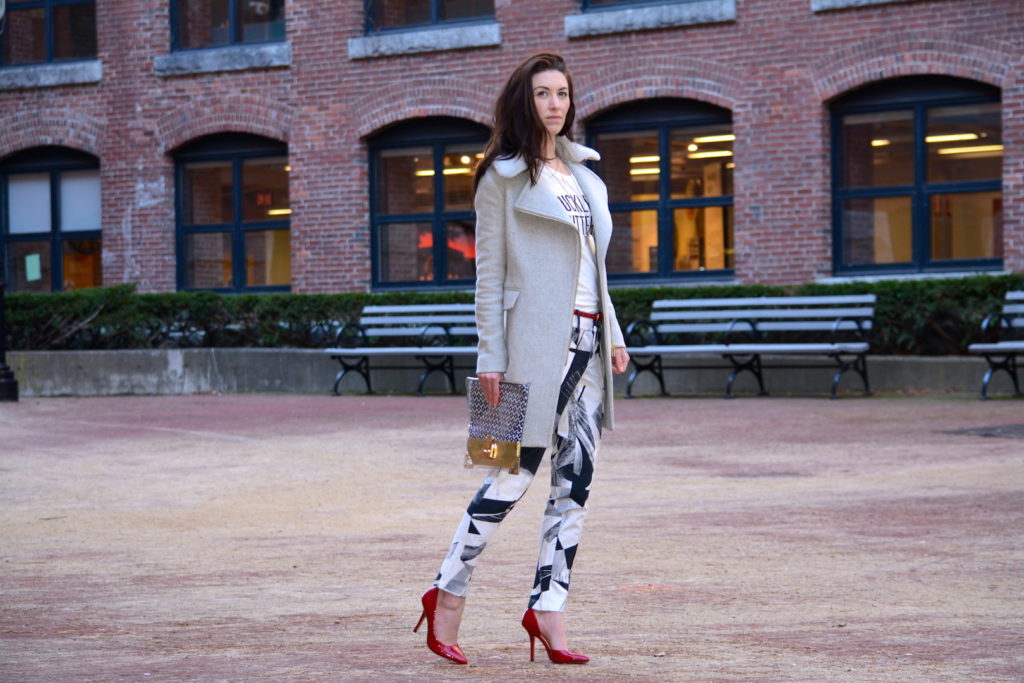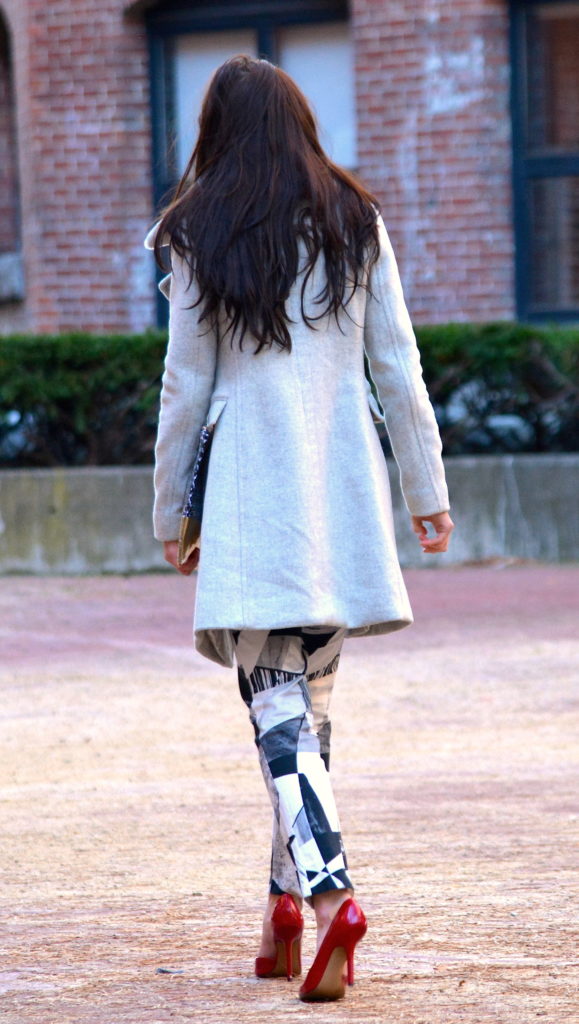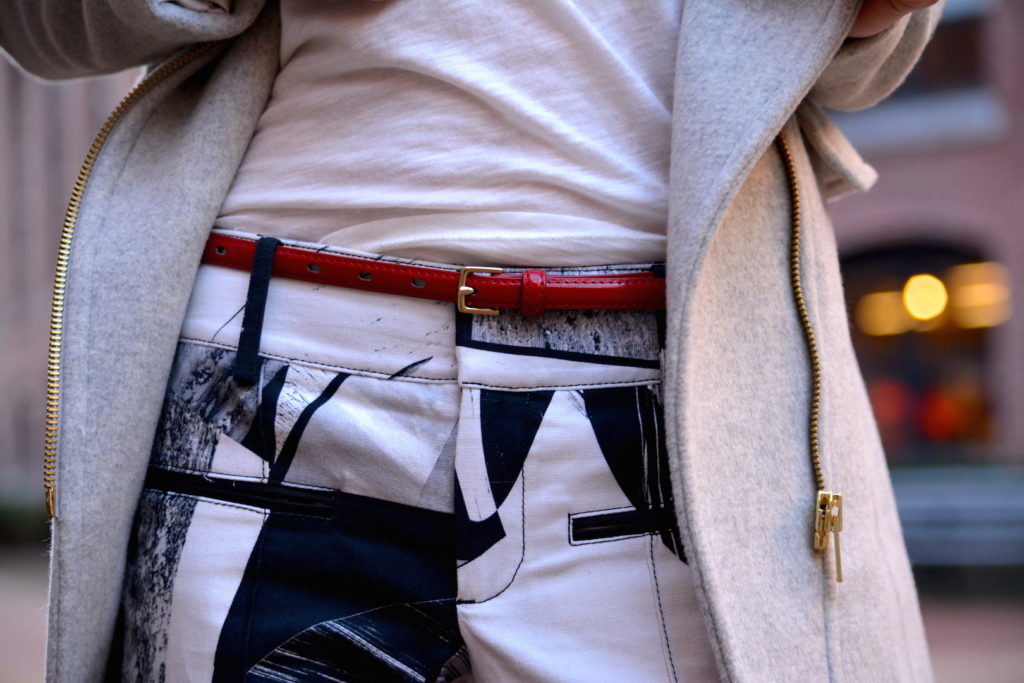 Outfit Details
Pants: Helmut Lang from Nordstrom
T-Shirt: Abercrombie & Fitch
Coat: Club Monaco
Shoes: BCBG Max Azria
Belt: Target
Clutch: Sarah & Bred from Net-a-Porter
Jewelry: Anarchy Street & Forever21